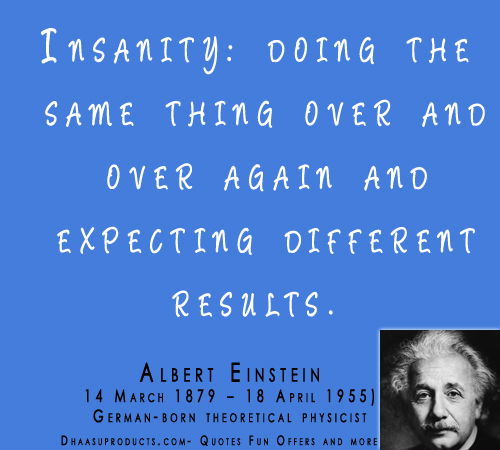 5.1 and 3.9 magnitude earthquakes recorded in Oklahoma by News9, February 13, 2016
FAIRVIEW, Okla. (AP) – The U.S. Geological Survey reports a 5.1 magnitude earthquake in northwest Oklahoma that was reportedly felt across Kansas, Missouri, New Mexico, Nebraska, Texas, Arkansas and Iowa.
Fairview police and the Major County Sheriff's Office say there are no reports of injury or damage as a result of the quake that struck Saturday at 11:07 a.m. about 17 miles north of Fairview. A second earthquake measured at magnitude 3.9 struck in the same area at 11:17 a.m. The area is about 100 miles northwest of Oklahoma City.
The strongest earthquake on record in Oklahoma is a magnitude 5.6 centered in Prague in November 2011 that damaged 200 buildings. [Emphasis added]
5.1 magnitude earthquake among several temblors in Oklahoma by Ken Miller, February 13, 2016, Big Story
OKLAHOMA CITY (AP) — A 5.1 magnitude earthquake shook northwest Oklahoma and was felt in seven other states Saturday, the U.S. Geological Survey said, the third-strongest temblor ever recorded in the state where the power and frequency of earthquakes has dramatically increased in recent years.
The earthquake centered about 17 miles north of Fairview in northwestern Oklahoma occurred at 11:07 a.m. and was reportedly felt across Arkansas, Iowa, Kansas, Missouri, Nebraska, New Mexico and Texas, the USGS said. At least 10 smaller quakes ranging in magnitude from 2.5 to 3.9 were recorded in the same area by late Saturday afternoon, according to the USGS. A magnitude 3.1 quake occurred near Crescent, about 75 miles east of Fairview, the USGS said.
Oklahoma's stronger and more frequent earthquakes have been linked to the injection into the ground of the briny wastewater left over from oil and gas production. The 10 earthquakes Saturday were in the same lightly populated area near Fairview, a town of about 2,600 that's about 100 miles northwest of Oklahoma City. The area has had several quakes of magnitude 4.0 since the start of the year.
Fairview police and the Major County Sheriff's Office had no reports of injury or significant damage. Sheriff's dispatcher Cheryl Landes said there had been several calls from concerned residents, but no damage more than pictures knocked off shelves and walls.
The strongest earthquake on record in Oklahoma is a magnitude 5.6 temblor, which has also been linked to wastewater injection. It was centered in Prague, about 55 miles east of Oklahoma City, in November 2011 and damaged 200 buildings and shook a college football stadium in Stillwater, about 65 miles away. The second-strongest was a 5.5 magnitude earthquake in April 1952 that was centered in El Reno, on the western edge of Oklahoma City.
The hundreds of recent quakes have been mostly small to medium sized, and have caused limited damage. But a quake did knock out power in parts of an Oklahoma City suburb several weeks ago, and last month about 200 unhappy residents packed a forum at the state capitol convened by critics of the state's response.
Regulators have recommended reducing the volume or shutting down some of the disposal wells. Gov. Mary Fallin last month approved the use of nearly $1.4 million in state emergency funds for state agencies working to reduce the number of earthquakes linked to the wastewater disposal.
Oil and gas operators in Oklahoma, where the industry is a major economic and political force, have resisted cutting back on their injections of wastewater.
The Oklahoma Corporation Commission, which oversees the oil and gas industries in the state, said Saturday that it completed the major work last week on a regional plan to address earthquakes in western Oklahoma.
"The plan will involve a large-scale regional reduction in oil and gas wastewater disposal for an approximately 5,000 square mile area in western Oklahoma," spokesman Matt Skinner said. He said the complete plan will be released Tuesday. [Emphasis added]
5.1 magnitude earthquake shakes Oklahoma by Nadia Judith Enchassi, February 13, 2016, KFOR
FAIRVIEW, Okla. – An earthquake rattled some residents in northwest Oklahoma on Saturday morning.
Around 11:07 a.m., the U.S. Geological Survey recorded a 5.1 magnitude earthquake 17 miles from Fairview.
A 3.9 magnitude earthquake around 11:17 a.m. was also recorded in the same area, among others.
2.5 around 11:40 a.m.
3.1 around 11:44 a.m.
2.5 around 11:56 a.m.
2.7 around 12:11 p.m.
3.5 around 12:21 p.m.
3.0 around 2:18 p.m.
2.8 around 3:59 p.m.
3.7 around 6:32 p.m.
Later surrounding earthquakes included:
3.1 around 11:25 a.m. near Medford
3.2 around 2:55 p.m. near Alva
3.1 around 2:58 p.m. near Cescent
The USGS recorded a couple earthquakes in Oklahoma earlier Saturday morning, as well.
A 2.6 magnitude was recorded near Pawnee, followed by another 2.6 near Tonkawa.
USGS: 5.1 Magnitude Earthquake Shakes Oklahoma From OKC To Tulsa by Newson6, February 13, 2016
TULSA, Oklahoma – A 5.1 magnitude earthquake was recorded near Fairview, Oklahoma, Saturday morning.
According to the U.S. Geological Survey, the earthquake was recorded at 11:07 a.m. Its epicenter was located 17 miles northwest of Fairview in Major County in north central Oklahoma. It was about two miles deep.
The U.S.G.S. says past quakes in this area of Oklahoma have been related to wastewater injection wells.
U.S.G.S. says Saturday's 5.1 quake is the largest in Oklahoma since 2011.
People are reporting they felt the earthquake across central, north central and northeast Oklahoma.
"Felt the quake around 121st and Yale area," Cheryl Smith Cleland posted on the News On 6 Facebook page.
Jennifer Seybert-Poper said, "Felt it in Skiatook at Tate Boys Tires. Everyone was instructed to get out from under the lifts til it stopped."
"On a hill outside downtown. We never feel them but this time we did!" wrote Kelly N Michael.
The U.S.G.S. says that quake was followed by a 3.9 magnitude quake at 11:17 a.m.
There were no injuries or damage were immediately reported by either quake. [Emphasis added]
5.1 Magnitude Earthquake Rocks Central, Northern Oklahoma by News9, February 13, 2016
FAIRVIEW, Oklahoma – A big earthquake rattled residents throughout Central and Northern Oklahoma Saturday morning. Just after 11:00 a.m., several viewers called in to report the earthquake shaking their homes and businesses.
The 5.1 magnitude earthquake struck at approximately 11:07 a.m. Its epicenter was located 17 miles northwest of Fairview, 39 miles east of Woodward, and 44 miles west of Enid.
It was less than a mile deep.
Multiple aftershocks were reported Saturday afternoon including magnitudes of 3.9, 3.5, 3.1 and 3.0.
At 11:17 a.m., a 3.9 magnitude struck in the same area. It was about two and a half miles deep.
At 11:44 a.m., a 3.1 magnitude struck in the same area. It was almost seven miles deep.
At 12:21 p.m., a 3.5 magnitude earthquake struck. It was about eight miles deep.
At 2:18 p.m., a 3.0 magnitude earthquake was recorded. It was more than three miles deep.
At this time, there are no reports of damages or injuries associated with the earthquakes.
Three other earthquakes of 3.0 magnitude or higher were reported in other parts of the state.
At 11:25 a.m., a 3.1 quake struck about five miles north, northwest of Medford, 32 miles north of Enid and 97 miles north of Oklahoma City. It was more than one mile deep.
At 2:55 p.m., a 3.2 earthquake was reported about 19 miles south of Alva, 45 miles west of Enid and 97 miles northwest of Oklahoma City. It was more than four miles deep.
At 2:48 p.m., a 3.1 earthquake was reported about nine miles north, northeast of Crescent, 13 miles north, northwest of Guthrie and 40 miles north of Oklahoma City. It was about two and half miles deep. [Emphasis added]
A few comments to above article:
Jackie Dill
Please God, where are all these uneducated people coming from. While many residents in Oklahoma are watching their homes being destroyed we have those who say frack away. Bad news for the scientist Mr. Bacon on here, you know the gas and oil guy, scientific reasearch can now tell a waste well earthquake from a natural one, they just released the findings. For Lisa your kids may now eat better with $1.75 gas but when a wall comes down on them you won't have to worry about feeding them anymore. Paul, as for the Madrid fault, set up some waste water injection on top of it and it will happen sooner than later. By the way research has proven waste water injection causes toxic aquafers, let the kids drink that Lisa, after all cheap gas.
GOD I LOVE YOU! Hey y'all, Patriot American posting commentary here….hello? Finally, common sense! Jackie, these idiots are so dumb and naive, they'll hang themselves with their own noose while they kick their horse out from underneath themselves all the while succumbing to their own quick demise. Let 'em. Darwinism is real. Natural selection trumps money, greed and ignorance. The earth needs a purge. If they don't have the intellectual ability to know they're killing themselves and our communities, we ought not to pay them any attention. With that being said, for the remaining rest of us, we might have to relocate or file giant lawsuits in hopes that the environmentalist eventually shut them down. Disinformation abounds by the oligarchy. The wealthy have infiltrated the churches and intertwined themselves with evangelical fundamentalist Christianity. There in lay the facts. Oh well. Flint Michigan is real. There are hundreds of more Flints upcoming. Homes and lives are being destroyed in northwest central Oklahoma and no one cares. The multitudes have been lied too and duped. These fools in fracking groundzero can't see their own ultimate expiry. We can't help them if they don't want to help themselves. I'm done.
Anyone besides me think this could all be due to the New Madrid Fault? It's overdue? Look at what happened the last time it shifted!!
Lisa Jones · Hendersonville, Tennessee
Thank god for fracking … My city has less then $1.75 be gallon of gas now … My kids can eat better and have better clothes since I pay less for gas … A small earth quake every once in a while is nothing as that is just God decinding to frack = even cheaper gas smile emoticon
Lisa, why don't you say that to the many families who've suffered from home damage in north central Oklahoma? Do it. I dare ya.
GOOD VIDEO: USGS expert warned of 5.1-magnitude quake by koco.com Oklahoma City, February 13, 2016
KOCO 5's Paul Folger spoke with an expert at the U.S. Geological Survey, who said a big earthquake was going to hit Oklahoma. That big quake struck Saturday morning.
VIDEO: Big quake may be coming to Edmond, Oklahoma City area, experts say by Koco.com Oklahoma City, February 11, 2016
If you live in Edmond or Oklahoma City, the USGS [quake expert Dan McNamara] has a message for you. If history repeats itself, a big quake may be coming. Paul Folger traveled to the experts in Colorado to get their take. [Emphasis added]
Even President Obama is freaking out about these fracking earthquakes
by Sarah K. Burris, February 11, 2016, raw story
President Obama signed an executive order last week that has gone largely unnoticed by the mainstream media. The order amended the Earthquake Hazards Reduction Act of 1977 which was originally intended "to reduce the risks of life and property from future earthquakes" in all 50 states. This was before hydraulic fracturing or "fracking" became a common practice for oil and natural gas drilling. Since fracking has become more popular, earthquakes have increased from single digits in the early 2000s to 584 quakes in 2015 alone.
Cushing, Oklahoma might be home to fewer than 10,000 people but it has an exponentially higher quantity of gallons of oil. The only place in the United States that has a larger supply of oil is the U.S. Strategic Petroleum Reserve. The massive tanks are so large that some can fit a Boeing 747 inside of them. The city has so much oil that it "props up the $179 billion in West Texas Intermediate futures and options contracts traded on the New York Mercantile Exchange," according to a Bloomberg Business report. While the area has always been a potential threat for terrorism, as any federal facility, the oil tanks in Cushing face another major threat: earthquakes.
While the earthquakes in Oklahoma rarely spike above 5.0 on the Richter scale, the frequency and increase in severity could lead to instability in the structures that store and help transport oil. That presents an entirely new threat to federal facilities.
President Obama's executive order gives these federal buildings "owned, leased, financed, or regulated by the Federal Government" 90 days to comply with heightened structural requirements. The order acknowledges minimum standards that are already in place, but seems to believe they aren't sufficient:
"The Federal Government recognizes that building codes and standards primarily focus on ensuring minimum acceptable levels of earthquake safety for preserving the lives of building occupants. To achieve true resilience against earthquakes, however, new and existing buildings may need to exceed those codes and standards to ensure, for example, that the buildings can continue to perform their essential functions following future earthquakes."
The executive order doesn't attribute the cause of the earthquakes or make any move to work toward preventative measures to reduce quakes, rather it only deals with stabilizing structures to withstand them as the ground continues to shake. Earthquakes in Oklahoma have not only increased in number but they are also slowly increasing in strength as well with many rating 3.0 or higher on the Richter scale around the area of the oil tanks.
In 2014, Oklahoma was the most seismically active in the lower 48 states with three times as many as California. The state gathered a group of experts to help compile a report on the status of the most earthquake-vulnerable buildings, bridges, access ramps and other structures. But the experts were too fearful of their own liability in outlining what was safe and what wasn't. The report was stalled when the legislature failed to pass a bill absolving them from responsibility if a building they said was safe actually did collapse. Today there is no effort nor plan in place to address the safety of any of the state's buildings or bridges in a year where the state is projected to reach over 900 earthquakes.
"We have a lot of stuff out there that wasn't designed for earthquakes, and we need to figure out where that is and develop our mitigation plans," said Jim Wilkinson, executive director of the Central United States Earthquake Consortium told NewsOk.com. "We need to be in a position to respond as effectively and immediately as possible. … Right now we are not in Oklahoma."
If the safety of roads, bridges and buildings aren't enough, homeowners are furious with the damage they're seeing to their property. To make matters worse, they're unable to get financial relief from their insurance policies. Those applying for claims to their homeowner's insurance are denied 9 out of 10 times. Oklahoma Representative Mike Shelton has proposed bills in the state legislature over the last several years to help Oklahomans with insurance problems surrounding the increase in Oklahoma quakes and the damage they're causing. "They're buying bogus policies," he told Raw Story before remarking that his bills keep getting shot down by the legislature.
"My district was the most seismic place in the state back in 2009," Shelton said explaining how he got involved in the earthquake problem. "They were happening in Jones, Oklahoma. It didn't happen in other places until 2011 when it hit Prague. Then everyone started talking about it, but even then we knew what was causing it."
The Oklahoma Supreme Court decided a case last year that allowed for lawsuits to move forward against oil companies that allegedly are responsible the quakes with their fracking. It wasn't long before a small group of citizens became the first to file a class action lawsuit against 12 oil companies for damage sustained from the earthquakes.
Shelton says that such damage is one of the greatest tragedies that will come from ignoring the quake problem early on. "Oklahomans are going to have to foot the bill for the higher cost in building, the higher cost of insurance, the higher cost for everything that now must be done," he explained. "People don't realize the overall impact of what we've done to our state and the land. It's unfortunate that taxpayers and homeowners and families will have to foot the bill for the sake of oil and gas companies." … 
While state and federal buildings are the concern of the government, Shelton intends to introduce an amendment that will ask for a tax credit for citizens that bought earthquake insurance but are being denied. The uphill battle Shelton faces, however, is that Oklahoma is in a projected $1.2 billion budget shortfall after overspending with tax credits to businesses and high-income wage earners and gas prices fell.
"I understand the state is broke," [Just like "No Duty of Care," frac 'n quake shake Alberta!] Shelton acknowledged. "But the fact of the matter is, the people of Oklahoma are doing everything they can to protect their homes. For many, it's their biggest investment in their lives." He said that his parents are a good example of everyday homeowners who can't afford to pay a 20 percent premium to file a claim to their insurance due to being on a retiree's fixed income. "It's a tragedy. If only we had been more responsible and stopped ignoring facts of what was going on many of our citizens wouldn't have had to buy an insurance policy for insurance policies."
Shelton continued saying that the situation was forced on Oklahomans by the current Fallin/Lamb administration and the state's legislature. Oklahoma Governor Mary Fallin's office declined to comment when contacted. [Emphasis added]
Got Science? Will Oklahoma Finally Get Serious About Fracking-Related Earthquakes in 2016? by Pamela Worth, Staff Writer, Union of Concerned Scientists, February 9, 2016, Huffington Post
For years, Oklahoman homes and nerves have been rattled by a series of ever-more-frequent earthquakes: in 2015 alone, 857 earthquakes in the state registered 3.0 or more on the Richter scale. Today, it's not just homes being shaken up. Public outcry and a series of new lawsuits are finally forcing Oklahoma officials to address the quakes, and their root cause.
Until 2009, Oklahoma experienced an average of just two earthquakes per year with a magnitude of 3.0 or more. But that was before a dramatic increase in hydraulic fracturing in the state led to the drilling of thousands of deep injection wells to dispose of so-called wastewater–the brine or sludge collected with oil in the hydraulic fracturing process. Unlike other wastewater associated with fracking, this sludge cannot be reused.
Given the quantities involved, the most economically feasible option for oil and gas companies is to use gravity-fed wells to pour it deep into the ground, beneath Oklahoma's aquifers. Just last year, oil and gas companies in Oklahoma poured 1.5 billion barrels of this wastewater sludge back underground–the equivalent of roughly 3 million swimming pools' worth.
Scientists say that there's little doubt that the more than 400-fold increase in earthquakes in Oklahoma in recent years has been induced by wastewater disposal. And the U.S. Geological Survey warns that the dramatic rise in tremors greatly increases the risk of a major catastrophic earthquake in the state, whose infrastructure is not built for such major events.
Playing the waiting game with public safety
Oklahoma Governor Mary Fallin and the Oklahoma Corporation Commission (OCC)–the state agency charged with regulating utilities–are finally beginning to take steps to address the earthquakes. This is a welcome development following several years of inaction, despite mounting scientific evidence linking the quakes to injection wells.
Amberlee Darold, a former research seismologist with the Oklahoma Geological Survey (OGS) who now works for the U.S. Geological Survey in the Pacific Northwest, says that the reluctance to act was ingrained in the system during her tenure at the agency. [Like Alberta government, NDP = Tory, and AER?]
Darold, who joined the OGS in February of 2014–well into the recognized surge in seismic activity–says that the official silence around the cause of the earthquakes surprised her.
"When I first got there, it did feel like people were trying to–," she trails off. "Not lie, but they were trying to soften. I had the feeling they were trying to protect something."
Oklahoma has been oil and gas country since before it was a state: in the early 20th century, its territory produced more oil than any other area in the United States. Many years after the conventional oil boom slowed to a trickle, unconventional oil and gas extraction–hydraulic fracturing of shale formations–provided a new boom. An estimated one in five Oklahomans work in the industry today. And oil and gas executives have close ties with Oklahoma legislators and regulators–meaning that all those empowered to act had powerful incentives to drag their feet, or even to pin the quakes on another cause.
Examples of this hesitation can be seen throughout Oklahoma state politics. After taking office in 2010, Governor Fallin delegated responsibility for the quakes to the OCC. But, until last year, the agency appeared toothless, asking companies to voluntarily comply with their recommendations for wastewater injection. Last year, Fallin, who also serves as the commissioner of the Interstate Oil and Gas Compact Commission, even signed into law a bill that prevents towns, cities, and counties from banning hydraulic fracturing and other oil and gas activities. [Imagine how stupid to be unable to ban an industrial activity that might destroy your community and kill thousands?]
Darold says she could see the intertwined political connections even closer to home in her work at the state agency. The OGS is headquartered at the University of Oklahoma and affiliated with its Mewbourne College of Earth and Energy–named after the Mewbourne Oil Company, a prominent oil and gas producer in the state.
As a research seismologist, Darold says her duties included monitoring seismometers statewide, collecting and analyzing their data–and more and more frequently, handling inquiries from the media, speaking to the frightened public, and delivering bad news to politicians. She also attended frequent briefings with the OCC, the regulatory agency. Darold loved the field work, but became increasingly frustrated by the politics.
"We were persuaded to not be so open when giving public presentations or speaking to the media," Darold says. "We would get reprimanded by the director, and/or the dean, if an article came out that mentioned fracking or wastewater management in conjunction with earthquakes."
Darold says that it wasn't until April 2015, six years after the initial increase, that she was asked to co-author an official OGS statement–subjected to several rewrites by her superiors–confirming that the Oklahoma earthquakes were induced by human activity, namely wastewater injection. Only several months later did Governor Fallin follow suit, releasing a statement also confirming the link.
Darold is proud of her contribution to helping the state face the science behind this issue: She didn't sugarcoat her findings, and by the end of her tenure with the OGS, she says leadership was ready to acknowledge the truth and take action.
"I didn't quiet my voice when it was suggested by industry that maybe it was this [reason] or that [behind the quakes]–or even the Oklahoma Corporation Commission wanting to find other ideas of what it could be. By the time I left, things were going in the right direction, and quickly," she says.
Can Oklahoma stop fracking-related earthquakes?
Will 2016 be the year Oklahoma state government officials, including the Oklahoma Corporation Commission, finally take action?
There are some indications it might be.
Over the past year, the OCC has been quietly pressuring oil and gas companies to shut down their injection wells. In January, the OCC accepted a court settlementwith oil and gas company SandRidge Energy, Inc. to shut down its wastewater injection sites in the areas of Oklahoma hardest hit by earthquakes. Now a group of private citizens has filed a lawsuit against the largest oil and gas companies in the state that may spur future action, and the Sierra Club is filing a federal lawsuit seeking an immediate moratorium on wastewater injection.
One particularly contentious issue is that not all of Oklahoma's fracking wastewater is homegrown. Other states that have confirmed links between wastewater injection and an increase in earthquakes have issued partial or full moratoria on wastewater injection–and sent their own wastewater to Oklahoma instead. In 2012, for example, Arkansas sent nearly all of its wastewater to be disposed of in Oklahoma. And the state is still accepting more, despite calls for the wells to be shut down.
… As she notes, regulations won't help unless geologists can determine which injection sites are triggering which fault lines. Other states that have shut down their wells have seen a dramatic decline in earthquakes; while the governor and/or the OCC could order a shutdown, it's unlikely that they will without some kind of agreement from industry.
"I still have faith that they'll continue working together to come up with a solution, with the community in mind," Darold says. "Industry is so important to the state–but at the same time, so are your citizens." [Emphasis added]
VIDEO: New USGS hazard map to show increased danger of Oklahoma earthquakes by Paul Folger, February 9, 2016
USGS: "The hazard is up significantly."
"There is new information on earthquakes that is about to be released. A new map is coming out from the USGS that shows the increased danger of earthquakes that may be coming to Oklahoma."
USGS: "This is a hazardous area, there's a potential for damage in these places, and we should be aware of that."
"It will be full of red."
Logan County Sheriff's Office Warns Against 'Earthquake Research Van' by News9, February 8, 2016
LOGAN COUNTY, Oklahoma – The Logan County Sheriff's office is warning against an "earthquake research van" recently spotted near Crescent, Oklahoma.
The van has writings on its side, "Earthquake Research." It has been seen on Cooksey Road south of Crescent parked on private property.
Apparently, a neighbor confronted the driver of the van late last week, and that driver sped off abruptly.
Deputies Looking For Suspicious 'Earthquake Research' Van by Karl Top, February 8, 2016, News9
LOGAN COUNTY, Oklahoma – Deputies in Logan County are warning residents to be on the lookout for a suspicious van.
The burgundy minivan has the words "Earthquake Research" on the side and was spotted along Cooksey Rd, to the southwest of Crescent, Okla. Deputies say they have no knowledge of "earthquake researchers" in the county.
A neighbor called authorities about van after he tried to confront the driver. Deputies say the driver took off immediately. Deputies are asking anyone who sees the van to give them a call.
"We don't know who this was, if they are in fact an earthquake team. We'd like to find out," said Det. Greg Valencia.
The Logan County Sheriff's Office can be reached at (405) 282-4100.
More quakes rattle Oklahoma, including 3.8-magnitude temblor by News9, February 6, 2016
MEDFORD, Okla. (AP) – Seven earthquakes have rattled Oklahoma, including a 3.8-magnitude temblor that struck near the town of Medford.
The U.S. Geological Survey reports that the 3.8 quake hit Saturday around 2:40 p.m. Four of the seven quakes occurred near the town of Langston and had magnitudes of 3.5, 3.2, 2.9 and 2.6
The final two hit Saturday near the towns of Perry and Cherokee. [Emphasis added]
ASTOUNDING VIDEO! Earthquake damage problems continue at Crescent school by Koco.com Oklahoma City, February 4, 2016
The big earthquakes in Oklahoma are doing damage to many buildings, including a school in Crescent.
Small Earthquake Rattles Grant County by Matthew Nuttle, February 3, 2016, News9
MEDFORD, Oklahoma – A small earthquake was recorded in Grant County, Wednesday evening.
The 3.2 magnitude earthquake was recorded at approximately 5:11 p.m., six miles east of Medford, Okla., or about 91 miles north of the OKC metro, at a depth of half a mile.
Powerful earthquake rocks southern Taiwan by Aljazeera, February 6, 2016
Updated with: At least 26 people confirmed dead after 17-storey building in the city of Tainan collapses, trapping scores.
The quake was very shallow, at a depth of just 10km, which would have amplified its effects above the surface, the USGS said.
At least five aftershocks of 3.8-magnitude or more shook Tainan about half an hour after the initial quake, according to Taiwan's Central Weather Bureau. [Emphasis added]
[How insane with greed is the human species?] OU Professor Participating In Seismic Testing by Christie Lewis, February 5, 2016, News9
NORMAN, Oklahoma – Now that Oklahoma has become a hot spot for seismic activity, an OU researcher is on a mission to make buildings earthquake resistant.
So Amy Cerato, a civil engineering professor, is at the most powerful shake table in the United States.
Under the 15-foot tall box full of sand, is a mechanical earthquake of sorts with a 40 million pound payload in San Diego, Calif.
Next week, she'll start her experiment to see how foundations made of steel helical piles hold up.
"Think of them as soil screws. So you put these soil screws in the ground and you build your house right on top of those soil screws so no concrete and then when the earthquake happens, it shakes those piles and they dampen the earthquake motion," she told News 9.
The six-week long test will simulate the weight of a building on top of the foundation piles, and see how they react to shaking up to 8.5 magnitude. It's data engineers in the U.S. have never had their hands on before.
And Cerato hopes this new information will help protect homes and people from the ever-increasing earthquake threat.
unbelievable. watch the video. it's way better than the article. i noticed they had the damages at $4,000 in the article, it's actually $400,000.00
VIDEO: Construction Ongoing After Crescent Public Schools Damaged By Earthquakes by Joleen Chaney, February 5, 2016, News9
CRESCENT, Oklahoma – Areas of Crescent Public Schools are in shambles after earthquakes in July shook some of the buildings so hard the walls are bowed. Construction has been going on for months, but they're making progress.
"We've had to seal the building off and evacuate," said Crescent Public Schools Superintendent Mickey Hart.
The earthquake that caused the damage happened back in the summer, but for months repair work has been ongoing – the hammering and clamoring are another nail closer to fixing the [over] $4[00],000 in damages.
"The deductible is per building, and this was the only building that had enough damage to go ahead and pursue that deductible," said Hart.
It's a $50,000 deductible per building, and the gym is the only building with enough damage to submit a claim. The school district will absorb the couple of thousand dollars for the other buildings.
The Oklahoma Risk Management Trust deals with about 40 percent of the state's public schools that are insured. With recent budget cuts many just can't afford to add the extra optional cost right now, but for schools that do, there are exclusions and limitations.
"Anything other than natural earth movement then there may not be coverage even if they've purchased earthquake coverage on their policy," said Kelly Mclemore of the Oklahoma Risk Management Trust.
Fortunately for Crescent schools, everything is covered. Earthquake insurance is voted on by school boards, but it's not mandatory.
"Do we need to examine whether or not earthquake damage should be required on public structures in schools and things in order to protect the community," said Hugh O'Hara of Maguire O'Hara Construction, Inc.
Schools officials expect the repairs to be complete by the end of the school year. [Emphasis added]
Three 3-Point Earthquakes Recorded Near Fairview by News9, January 29, 2016
FAIRVIEW, Oklahoma – Three 3-point magnitude earthquakes have been recorded near the town of Fairview, Okla., on Friday.
The first, a 3.4 magnitude earthquake was recorded at 11:47 a.m. Its epicenter was located 18 miles northwest of Fairview, and 39 miles east of Woodward. It was about five miles deep.
A second earthquake then struck the area at 2:27 p.m. This earthquake measured as a 3.3 magnitude. Its epicenter was located 19 miles to the northwest of Fairview at a depth of about seven miles.
A third earthquake, this one a 3.5 magnitude, struck at 3:58 p.m. Its epicenter was also 19 miles northwest of Fairview. It was recorded at a depth of three miles. [Emphasis added]
HUMANITY EVOLVING BACKWARDS? Edmond Public School Now Practicing Earthquake Drills by Lacie Lowry, January 28, 2016, News9
EDMOND, Oklahoma – Earthquakes are so prevalent now that Edmond Public Schools is adding voluntary earthquake drills to its safety plan.
Administrators want to make sure children are safe and protected if a big one hits during class.
"We'll have little tremors, but as far as a significant jolt we'll probably have two or three of those a week," said Michele Bardrick, the Centennial Elementary Assistant Principal.
The drills are not mandatory for each school. Centennial decided to start them two weeks ago. They drop, cover and hold on by getting under their desks and protecting their heads.
"You have to be proactive, you don't want to decide what to do when it happens, but be ready ahead of time," Bardrick told News 9.
They learned that during morning announcements on Thursday.
"Right in the middle of the announcements, we had an earthquake

and it was great

because the students felt it and they immediately got under their desk," Bardrick explained. [Expendable children?]
Centennial Elementary was not the only school that felt it and took cover. Students at Russell Dougherty Elementary did the same during the earthquake.
"Makes us feel really great because we don't want the students to panic, we want them to be calm, to know there is a procedure," Bardrick said.
The school keeps parents in the loop about the earthquake drills with a weekly letter.
"I think it's great that the school teaches the children how to be prepared, they need to know how to handle these different things that come at them in life and it probably eases the students' minds as well that they know what to do and they'll be protected," said Katrina Halcli, a Centennial parent.
The school is required to have two fire drills a semester, so Centennial Elementary will do the earthquake drills on the same day as the fire drills for less classroom disruption. [Emphasis added]
Emergency Earthquake Funds Means More Data, Staffing For State Agencies by Christy Lewis, January 28, 2016, News9
OKLAHOMA CITY – Governor Fallin announced a transfer of emergency funds for the state's earthquake response Thursday. The money will be split between the Oklahoma Geological Survey (OGS) and the Oklahoma Corporation Commission.
After months of shelves shaking, homes crumbling, and tempers flying at town hall meetings, Oklahoma earthquakes are now getting the attention experts say they need – to the tune of $1.387 million.
State geologist Jeremy Boak said the OGS will use its $1 million to add seismometers, improve transmission lines, and make network upgrades.
"Create a better database to put all of our earthquake data in so that it's easier to pull it out and analyze, get better views and say, 'Ahh, now there's something we didn't see before,'" Boak explained. [Like a Big Fracking Frac Job?]
The OGS will also use the money to deepen their understanding of the basement rock below and how exactly it connects to the injection well water problem in certain regions.
"We think this is a good set of projects that are going to give us answers," Boak said.
The Corporation Commission is also in need of technology upgrades, but Matt Skinner said a bigger source of frustration has been staffing.
Its $387,000 will give them a contract geophysicist, two contract geologists, a clerical worker and an oil and gas attorney.
"The problem is still with us and we need to get our hands around it and not so much in a reactive manner but in a proactive manner and this is an important step toward getting to that," Skinner told News 9.
Unfortunately, geologists say there is no safe, quick fix to stopping these quakes.
But they said these changes will help them study the issue in depth and help the Corporation Commission take action on injection wells with more certainty. [Emphasis added]
Fallin Approves Emergency Funds To Aid Earthquake Response by News9, January 28, 2016
OKLAHOMA CITY – Gov. Mary Fallin, on Thursday, announced the approval of nearly $1.4 million from the state emergency fund to bolster the efforts of regulators and earthquake researchers in Oklahoma.
The funds will be directed to the Oklahoma Corporation Commission (OCC) and the Oklahoma Geological Survey (OGS). [Isn't is more appropriate to make the industry causing the damages and quakes provide this funding? No guts, no courage in Oklahoma authorities? Like in Alberta?]
Fallin recently asked the OCC and the Coordinating Council on Seismic Activity to determine what state agencies needed to better understand the earthquakes impacting parts of the state. She was presented with a list of needs totaling $1.387 million in one-time costs.
"I immediately made arrangements for the Corporation Commission and OGS to receive the money necessary to meet those needs," Fallin said. "I'm committed to funding seismic research, bringing on line advanced technology and more staff to fully support our regulators at they take meaningful action on earthquakes."
The emergency funds allocated by the governor will allow the OCC to proceed with much-needed computer updates and hire two contract geologists and other staff to work on seismic issues.
OCC Vice Chair Dana Murphy said the transfer addresses the need for essential resources.
"Efficient and timely handling of the huge amount of data involved is critical if we are to respond effectively to the earthquakes," Murphy said. "The governor's prompt action on our request addresses those concerns."
OGS will use its share of the emergency funds to install additional seismic monitoring stations in western Oklahoma, update its monitoring network and upgrade its mapping systems.
The research agency also will conduct studies to shed light on how wastewater interacts with the Arbuckle formation, where most disposal wells operate, and the basement layer of rock below it.
OGS Director Jeremy Boak said the additional funding will meet a variety of the agency's needs related to the increase of earthquakes in Oklahoma.
"The funds will enable us to provide better recommendations for remedial action to further reduce the rate and magnitude of induced earthquakes," said Boak.
Breakdown of funding for earthquake research
Governor Mary Fallin has transferred $1.387 million from the state's emergency fund to aid regulators and researchers working to understand Oklahoma's increase in earthquakes.
The Oklahoma Corporation Commission will receive $387,000 for:
Information technology upgrades
Two contract geologists, contract clerical worker and geophysicist consultant
Senior-level oil and gas attorney
The Oklahoma Geological Survey will receive $1 million for:
Installation of additional permanent seismic monitoring stations
Update seismic monitoring network and software
Analyze the response of seismicity to regulatory and market forces driving changes in produced water injection
Characterize the properties of the Arbuckle formation and basement rock in a complex fluid reservoir
Workshops to share research results and define needs for additional studies [Emphasis added]
3.9 Magnitude Earthquake Recorded Near McCord
by News9, January 28, 2016
MCCORD, Oklahoma – A 3.9 magnitude earthquake was recorded near McCord, Oklahoma, Thursday morning.
According to the U.S. Geological Survey, this earthquake was recorded at 10:33 a.m. Its epicenter was located 13 miles south, southwest of McCord, and 15 miles south of Ponca City. It was about three miles deep. [Emphasis added]
Sam's Club In West OKC Evacuated Due To Odor Of Natural Gas by News9, January 23, 2016
OKLAHOMA CITY – A Sam's Club supermarket, located in west Oklahoma City, has been evacuated Saturday morning due to the odor of natural gas. [Frac quake caused leak?]
According to authorities, Sam's Club, located near Interstate 40 and MacArthur, has been evacuated as a precaution. Crews are trying to find a possible gas leak. [Emphasis added]
Multiple Earthquakes Rattle Oklahoma Early Friday Morning by Xin Xin Liu, January 22, 2016, News9
[Did you and your family sleep well?]
LANGSTON, Oklahoma – Multiple earthquakes rattled Oklahoma residents early Friday morning.
According to the U.S. Geological Survey, at 12:05 a.m., a 3.0 magnitude earthquake was recorded one miles south, southwest of Langston, and eight miles east, northeast of Guthrie. It was about three miles deep.
At 1:43 a.m., a 2.6 magnitude earthquake was recorded three miles north of Stillwater, and 28 miles northeast of Guthrie. It was about two miles deep.
At 2:22 a.m. a 2.8 magnitude earthquake was recorded 13 miles west of Medford, and 27 miles north, northwest of Enid. It was about two miles deep.
At 2:45 a.m. a 2.7 magnitude was recorded 16 miles northwest of Fairview, and 39 miles east of Woodward. It was about two miles deep.
At 4:59 a.m., a 3.6 magnitude earthquake was recorded 12 miles north, northeast of Enid, and 41 miles west, southwest of Ponca City. It was about three miles deep.
At 5:45 a.m., another 3.3 magnitude earthquake was recorded 16 miles east of Cherokee, and 25 miles north, northwest of Enid. It was about three miles deep. [Emphasis added]
EXCLUSIVE POLL: State Leaders Doing A "Poor" Job Addressing Earthquake Causes by News9, January 21, 2016
[What state or provincial leader has the courage to shut down oil and gas industry injection, whether hydraulic fracturing, frac waste water, produced water, carbon capture sequestration, enhanced oil recovery, etc?]
OKLAHOMA CITY – Most Oklahomans think that state leaders are doing a "poor" job responding to Oklahoma's increase in earthquakes, according to an exclusive News 9/News On 6 poll.
When asked to rate how well Governor Fallin and other elected leaders have addressed the potential earthquake causes or repercussions, 41 percent said they were doing a "poor" job.
Nearly 28 percent rated the state's response as "fair," 14 percent said it was "good," and nearly three percent thought the handling has been "excellent." Nearly 15 percent surveyed were not sure.
Oklahoma has experienced an unprecedented increase in seismicity since 2008. The scientific consensus is that disposal wells are contributing to the spike in earthquake activity.
More than half of those surveyed (54 percent) agreed the earthquakes are caused by oil and gas drilling activities, but 20 percent believe they're a naturally occurring phenomenon and a slightly more than a quarter of respondents still aren't sure of the cause.
The state of Oklahoma and the Oklahoma Corporation Commission have taken several measures to address the increased seismicity, including:
Asking

companies to reduce their water volumes in disposal wells close to the epicenter of earthquakes [Why not tell them to?]
The collaboration of four state agencies, three research universities, two oil and gas industry associations and one environmental organization on the Coordinating Council on Seismic Activity
Transferring $50,000 to the Oklahoma Corporation Commission for staff and technological resources to support the OCC's response to earthquakes.

[Action or waving a few rumble bins?]
However, those actions may not be enough, as indicated by the News 9/News On 6 poll and recent meetings over the state's response to the earthquakes.
Earlier this month, Oklahomans packed a town hall meeting in Edmond and a public hearing at the State Capitol to express their concerns. [Emphasis added]
How Arkansas Stopped Its Earthquakes by Alex Cameron, January 21, 2016, News9
OKLAHOMA CITY – Two packed public hearings last week seem to have served notice that Oklahomans are, not only worried about the hazard posed by man-made earthquakes, but frustrated that state leaders haven't done more to stop them.
Other states that have experienced recent earthquake swarms have successfully reduced, or even ended, the temblors through aggressive regulation of disposal wells, which, under certain circumstances, scientists say, do cause seismicity.
… "Started out, it wasn't that bad," said Tony Davis, standing outside his rural Arkansas home last week. Davis says he first started feeling the earthquakes in the fall of 2010.
In one of those states, Arkansas, the earthquakes had caused minor damage. [Splitting a house in two is minor?]
"Yeah, you'd be sittin' there watching TV," Davis said, "and all the sudden it'd start shaking."
Davis lives in Faulkner County, which is in central Arkansas, 40 miles north of Little Rock and close to Enola, where a swarm of naturally occurring earthquakes were recorded in the early 1980s.
"So, we were thinking, 'Okay, this is probably natural seismicity'," noted Scott Ausbrooks, the Assistant State Geologist at the Arkansas Geological Survey.
But Ausbrooks says they also knew that some disposal wells had recently gone online in the area, and the seismicity was increasing, drawing increasing attention.
"People were beginning to wonder what was going on," said Ausbrooks.
In the capital, Little Rock, members of the Arkansas Oil and Gas Commission wanted answers — the state had gone from 37 total earthquakes in 2009 to 772 in 2010, and most of them were centered in and around the small, normally quiet, towns of Guy and Greenbrier.
"It went from a novelty to a nuisance, and then," Ausbrooks explained, "when the 4.7 happened, that's where it became a nightmare."
February 27th, 2011 is the day, some say, Arkansas got a wake-up call. Tony Davis had just gone to bed– "I believe it was at 11:45 at night, if I'm not mistaken," Davis recalled.
Davis says it was scary.
"I took the mattress and immediately threw it over my wife," Davis exclaimed. "I didn't really know what was going on."
Davis's home, it turns out, was just 250 yards from the epicenter of a 4.7 magnitude earthquake. It brought fixtures down from the walls and literally split the home in two.
"I could actually see the separation from the house," Davis said.
But there was no longer any split among scientists over the cause: "Oh yeah, there was a strong correlation that it was a induced–it was induced earthquakes," said Scott Ausbrooks, "and based on that, the Oil and Gas Commission acted accordingly."
On July 27, 2011, the Arkansas Oil and Gas Commission voted unanimously to create a moratorium area around the earthquakes where no new disposal wells could go in, and where all those that had been operating were shut down.
One of the wells, Edgmon No.1, belonged to a small Oklahoma-based oilfield services company, which, as a result of the regulatory action, was forced into bankruptcy. "It was pretty devastating to our little company," said Mickey Thompson, who was a co-owner of the company.
Thompson, who was president of the Oklahoma Independent Petroleum Association from 1994-2005, thought the action was unfair at first. But he has not only came to accept it, he now praises it.
"I have been saying for three years to my friends in the oil and gas business, who I used to work for," Thompson told 9 Investigates, in a recent interview, "they should look at Arkansas."
With a moratorium in place and wells shut down, the earthquakes started to fade. After peaking in 2011 at 790, the number dropped to 98 in 2012, and officials at the Geological Survey say there have been no felt earthquakes in that part of the state now for two years.
"No more earthquakes," remarked Thompson. "That's enough, I think, for more substantive action in Oklahoma than what we've seen."
Thompson says he completely understands the differences between Oklahoma and Arkansas, both in their respective geologies and the relative importance of the oil and gas industry. But he believes, as do a growing number of Oklahomans, that it's long past time that protecting public safety take precedence over protecting oil and gas, and Thompson says voluntary directives from the Oklahoma Corporation Commission aren't enough.
"We have an epic fail on this seismicity issue," Thompson stated. "It's time for the leaders to lead, and to do some things that may be unpopular with their supporters."
Scientists in Arkansas aren't trying to suggest what Oklahoma should do about its earthquakes– "It's much more complicated [in Oklahoma] than here," said geologist Ausbrooks.
But Ausbrooks says he is proud of the way scientists and state government worked together to solve a problem.
Thompson says Oklahoma can and should learn from the Arkansas example.
"They shut down several major disposal facilities — permanently," Thompson said, "The industry didn't collapse. The industry adjusted. The industry hauled its water somewhere else."
Tony Davis, meanwhile, wishes government in Arkansas would have acted even faster. If it had, his house might never have been damaged.
But Davis says, at least, they finally got it, that the citizens are the top priority.
"Because people like myself work hard every day for what we have." said Davis. "It's my dream, ya know, and when something's whittling away at your dream, it hurts."
Oklahoma Governor Mary Fallin has said that she does not have the authority to shut down disposal wells or impose a moratorium.
Likewise, officials with the Oklahoma Corporation Commission have said they also lack the authority to unilaterally shut down wells. In the alternative, the OCC, since the summer of 2015 has been issuing directives, requesting the operators of disposal wells in the state's most seisically active areas to reduce their injection volumes and, in some cases, stop injecting altogether.
Compliance with the OCC directives is voluntary.
9 Investigates requested interviews with both Governor Fallin and Corporation Commissioners for this story, but were turned down. A spokesman for the OCC cited legal reasons the Commissioners could not comment, while a spokesman for Governor Fallin said that she is too busy. [Emphasis added]
Sandridge Energy giving five wells to OGS for research by Leslie Rangel, January 20, 2016, KFOR
OKLAHOMA – A large Oklahoma Oil company agreed to shut down wells. In an unprecedented move, Sandridge announced they are giving wells to the state to help with seismic research.
The first research of it's kind in the world, the Oklahoma Corporation Commission said no one has been able to provide real-time data of what happens with shifting rocks when water is pumped into them. [A little too late for research –  after thousands of homes have been frac'd and cracked?]
The change of heart by the oil company came as a surprise to the state.
"This is a very, very exciting development," said Mat Skinner with the Oklahoma Corporation Commission.
For the first time in state history, a major oil company is handing over disposal wells in the name of research. "It supersedes any previous plan we issued, so we have agreed we will drop the court case in exchange for their compliance with this plan and compliance with future plans," Skinner said.
The Sandridge wells were part of an area in Medford that was asked to shut down because of increased seismicity – a legal battle now gone.
"We have an open door suddenly to have a look underground and not so much us but the researchers who really know what they want to see," Skinner said.
Three wells will stop injection, and five wells will go to the Oklahoma Geological Survey for research.
"This is going to be the first time that anyone, a researcher has been able to have access to be able to see what's happening underground in a seismically active area with disposal going on," Skinner said.
Kyle Murray, a hydrogeologist at OGS, is heading up the project.
"We would be measuring pressure essentially in the Arbuckle at various time intervals to try to understand formation," Murray said.
Basically, seeing how the rock moves when water is injected.
"Help us understand what areas might be more prone to triggered seismicity or induced seismicity, and maybe we find some areas we want to avoid," Murray said.
Data could show one of two outcomes: disposal wells needs to stop, or maybe there are certain areas companies should avoid.
"Collecting data that's essential to solving this puzzle, and seeing what contributions saltwater disposal wells have to seismicity," Murray said.
The wells being used for research will not be actively disposing. They will use them to monitor other wells in the area that do dispose.
President of the Oklahoma Oil and Gas Association, Chad Warmington, released a statement saying in part:
"'It clearly demonstrates that the oil and gas industry takes our responsibilities seriously as corporate citizens and community partners to develop and use the most current science available to ensure we are making smart and responsible decisions regarding our operations. Again, this is a very positive outcome." [Emphasis added]
SandRidge, Oklahoma Corporation Commission reach settlement on disposal wells by Paul Monies, January 20, 2016, newsok
SandRidge Energy Inc. has agreed to close some disposal wells and convert others to research wells in a settlement announced Wednesday by the Oklahoma Corporation Commission. The deal includes areas of earthquake activity in northern Oklahoma.
The Oklahoma City energy company said it would remove seven saltwater disposal wells from its operations. Three wells would be closed all together, while four would be converted to monitoring wells. In addition, another disposal well that was planned but never used by the company will now be used for research purposes.
SandRidge also will reduce disposal volumes at 48 other wells. All the wells are in the Cherokee and Medford areas in Alfalfa and Grant counties. The company had defied a Dec. 3 voluntary directive from the Corporation Commission to reduce volumes or shut in wells after an outbreak of earthquakes in that part of the state.
In the past year, 15 earthquakes greater than magnitude-4.0 have been recorded in Alfalfa and Grant counties. They include earthquakes of 4.7-magnitude that hit Nov. 19 and Nov. 30, according to the United States Geological Survey.
Corporation Commission spokesman Matt Skinner said SandRidge has agreed to comply with all other agency requests on disposal wells and their links to induced seismicity. Last week, seven of the company's disposal wells came under a commission directive to reduce volumes following several earthquakes in the Fairview area.
Duane Grubert, SandRidge's executive vice president of investor relations and strategy, said the company was "pleased to have worked through the appropriate processes with the Oklahoma Corporation Commission."
"The benefit of the current system is that it allows operators and the OCC to come together, look at all available data, and make smarter, more informed decisions as a result," Grubert said in an email. "That's exactly what occurred in this case, and even better, the resulting agreement will actually expand the available science around this issue."
Under the agreement, Sand­Ridge would reduce volumes in 48 disposal wells by 40 percent, or a reduction of 191,000 barrels per day. The company is supposed to reach that reduction in three steps, with the final step April 30.
SandRidge produced almost 80,000 barrels of oil equivalent per day in the third quarter, Grubert said. The changes to its disposal well operations agreed to with the Corporation Commission will have "an immaterial impact on our overall production," he said.
Research project
Researchers have linked disposal well volumes to the state's increase in earthquakes. While not every disposal well can be linked to induced seismicity, researchers have focused on high-volume disposal wells in areas of recent earthquake activity. Oklahoma regulators have issued more than dozen voluntary directives to disposal well operators in seismically active areas in central and northern Oklahoma.
The research project involving the converted SandRidge disposal wells will be led by Kyle Murray, a hydrogeologist at the Oklahoma Geological Survey. Murray has published several research briefs detailing the volumes of saltwater disposed from oil and natural gas development in the state.
Tim Baker, director of the Corporation Commission's Oil and Gas Conservation Division, said officials are hopeful about the research project.
"For the first time, researchers will have data that shows what is happening underground in real-time when it comes to disposal and seismicity," Baker said in a statement. "This OGS project will be in the forefront of the effort to learn not only more about what can be done about the current earthquake issue, but also what can be done to better identify and manage future risk."
In his latest research brief on disposal well volumes, Murray said saltwater disposal in Alfalfa County went from 16.5 million barrels in 2009 to 298.5 million barrels in 2014, an increase of more than 1,700 percent. Next door in Grant County, disposal well volumes grew almost 600 percent in that same period. About 81.5 million barrels of produced saltwater were injected into disposal wells in Grant County in 2014.
Murray said he's been working with the Oklahoma Independent Petroleum Association since November to get some of its members to help with the monitoring of inactive or shut-in disposal wells in the deep Arbuckle formation. The data would help pinpoint areas of relative high and low pressure so researchers could calculate its storage parameters.
"My original goal was to measure static pressure in areas that were not actively injecting," Murray said Wednesday in an email. "The data would allow us to establish some background pressures and understand the regional hydrogeologic system of the Arbuckle. With continuous monitoring, we would observe pressure fluctuations and be able to calculate properties of the Arbuckle that are critical to hydrogeologic, reservoir and seismological modeling."
Settlement stops legal action
Baker said commission staff were preparing to file a case against SandRidge for not following the Dec. 3 directive on disposal wells. The case would have asked the three-person Corporation Commission to modify SandRidge's permits for saltwater disposal in the Cherokee and Medford areas.
"SandRidge was willing to try and work out an agreement," Baker said. "I think the result is superior to the plans originally issued. There is still a very significant cutback in volume, and the company has agreed to provide resources for this critically needed OGS research program."
[Why didn't the company behave as soon as the "regulator" asked it to?]
Chad Warmington, president of the Oklahoma Oil and Gas Association, said the research coming out of the SandRidge agreement will help regulators and industry better understand reservoir pressure.
"We'll have an area of active injection, and they'll be able to do some reservoir pressure testing and data modeling," Warmington said. "That's a pretty key component that we just don't have. It will be really interesting to see what comes out of it. It could be bad, it could be good, but it's really necessary to have the complete picture of what's going on in the subsurface." [Big bad "brute force, ignorant" experiment?]
Warmington said a settlement was preferable to the commission filing a legal case against SandRidge.
"The reason the commission has issued the directives in the way they have is because the goal is to be able to get quick compliance," Warmington said. "And now, they've had complete compliance from the industry on every directive they've issued. They haven't had to have a court process where it dragged out. They haven't had to issue an emergency and significantly punish a company without there being some time to have technical conferences to share the data."
SandRidge was the top injector of produced saltwater into Arbuckle formation disposal wells in 2014, according to an analysis by The Oklahoman of data from the Oklahoma Corporation Commission. The company also was top that year in Kansas, with most of its saltwater going to disposal wells in Harper County in southern Kansas.
Grubert said SandRidge has trucked produced saltwater from its Kansas operations to Oklahoma disposal wells. But he called the amount "negligible," with about 13,148 barrels since Sept. 1. About 10,500 barrels went to SandRidge disposal wells, with the rest into commercial disposal wells. [Emphasis added]
3.4 Magnitude Quake Wakes Residents In Central Oklahoma by Matthew Nuttle, January 20, 2016, News9
LOGAN COUNTY, Oklahoma – An early morning earthquake in Logan County shook some central Oklahoma residents out of bed on Wednesday.
The 3.4 magnitude quake was recorded at approximately 2:55 a.m. Its epicenter was located eight miles south southeast of Guthrie, or about 21 miles north northeast of the Oklahoma City metro, at a depth of about five miles.
Several News 9 viewers reported feeling the shaking, but there have been no reports of damage or injuries associated with this quake. [Emphasis added]
Earthquakes Reported In NW Oklahoma by Leighanne Manwarren, January 19, 2016, News9
MAJOR COUNTY, Oklahoma – Two earthquakes were reported Tuesday in northwest Oklahoma, the U.S. Geological Survey said.
The first earthquake happened at 2:45 p.m. Tuesday and was a 4.2-magnitude earthquake. Its epicenter was about 18 miles northwest of Fairview, 39 miles east of Woodward, 44 miles west of Enid and 95 miles northwest of Oklahoma City. The earthquake was less than two miles deep.
The second earthquake was a 3.0 magnitude and was reported at 5:57 p.m. Tuesday. Its epicenter was about one mile west, southwest of Medford, 28 miles north, northeast of Enid and 92 north of Oklahoma City. The earthquake was less than two miles deep. [Emphasis added]
Arkansas homeowner wins verdict for damages caused by vibrations from nearby oil drilling operations by John Chapman, October 25, 2014
The federal Eighth Circuit Court of Appeals has affirmed a jury verdict in favor of a landowner who alleged her home was damages by vibrations from drilling operations. The judgment in favor of the plaintiff was affirmed in Hiser v. XTO Energy. Inc., No. 13–3443 (8th Cir. Oct. 3, 2014).
Ruby Hiser filed a lawsuit against XTO Energy Inc. in Arkansas. Ms. Hiser had lived in her home for six years before XTO began drilling operations nearby. XTO began drilling a gas well on property adjacent to Ms. Hiser's home in February 2009. According to Ms. Hiser, it was around this time that she started feeling vibrations. Ms. Hiser testified at trial that she feels the vibrations and hears her house "crackle" when XTO's drill is in use. She testified that people who stayed the night in her home also felt the vibrations. Several witnesses also testified at trial they had felt the vibrations when visiting Ms. Hiser's property
Justin Hall, a licensed professional engineer, examined Ms. Hiser's home on June 5, 2009. Mr. Hall testified that he could hear the nearby drilling during his inspection of Ms. Hiser's home. Based on his experience, the inspection, and the proximity of the drilling equipment to Ms. Hiser's home, approximately 150 feet at the time, Mr. Hall concluded that XTO's drilling was the source of the vibrations. Mr. Hall opined that the damage to Ms. Hiser's home is consistent with vibrations from drilling, not the result of poor construction.
Mr. Hall conducted a second inspection in January of 2011. He observed that the drilling area had moved closer to Ms. Hiser's home. Mr. Hall noted, among other things, excessive shifting of the foundation and numerous nail pops in the sheetrock uncharacteristic of normal foundation settlement. Mr. Hall again attributed the damage to nearby drilling and vibration.
At trial, Ms. Hiser testified that she spent approximately $30,000 repairing her home. Mr. Hall testified that, based on his examination of Ms. Hiser's home, it would cost $55,000 to repair the damage. Ms. Hiser also testified that she was not able to enjoy her house the same way she did before XTO started drilling and that she experienced noise on and off for approximately two years.
There was also evidence at trial that Ms. Hiser complained early and often about XTO's drilling. She first complained in February 2009, shortly after XTO began drilling its first well on her neighbor's property. XTO drilled six gas wells on Ms. Hiser's neighbor's property between February 2009 and August 2011. Despite Ms. Hiser's insistence that the drilling was causing damage to her home, XTO never had a construction expert examine Ms. Hiser's property. Instead, it relied on the assessment of Jay Jones, one of its landmen. XTO did not offer to test for vibrations until after Ms. Hiser filed her lawsuit and after substantial damage had been done to her home.
The trial resulted in a jury verdict in favor of the plaintiff on Ms. Hiser's claims of negligence, private nuisance, and trespass under Arkansas state law. The jury awarded Ms. Hiser $100,000 in compensatory damages and $200,000 in punitive damages.
XTO appealed the verdict to the Eighth Circuit. On appeal, XTO argued that a new trial was warranted because of evidence the trial had discussed fracking during deliberations but no evidence regarding fracking had been presented at trial.
During deliberations, the jury asked the district court, "Were they drilling only or were they also fracking". The court instructed the jury: "You have all of the evidence in this case. You will have to make your decision based on what you recall of the evidence, and the instructions provided." The jury returned a verdict for Hiser.
The testimony of three jurors was considered. The three jurors agreed that during deliberations, juror Horn asked whether XTO fracked the well in question; one or more jurors expressed unfamiliarity with fracking; Horn explained his understanding of it; and, the jury did not discuss it after the court's instruction.
The three jurors disputed the scope of the fracking discussion. According to one, "the jury discussed that 'fracking' causes earthquakes and vibrations," and that discussion "concerned the negative impact that 'fracking' might have had on Plaintiff's property." Juror Horn said he "did not make any negative comments about fracking," "did not imply or state to the jurors that fracking was actually used at XTO's well," and "simply repeated common knowledge about this [fracking] process." The third juror said only that "there was a short discussion about fracking in general."
The court of appeals conclude that, even assuming the jury's fracking and earthquake discussions included any improper extraneous matters, XTO failed to show a reasonable possibility that any such discussions prejudiced it or altered the verdict. Accordingly, the court of appeals held that the district court did not abuse its discretion in denying XTO's motion for a new trial. The judgment for the plaintiff was affirmed.
Problems with drilling and fracking in your backyard?
Are oil and gas drilling or hydraulic fracturing operations a "nuisance" causing damage to your property or your heath? Generally speaking, a "nuisance" is any condition that substantially interferes with the use and enjoyment of your land by causing what would be considered "unreasonable discomfort or annoyance to persons of ordinary sensibilities attempting to use or enjoy it."
A nuisance may arise by causing (1) physical harm to property, such as by the encroachment of a damaging substance or by the property's destruction, (2) physical harm to a person on his property from an assault on his senses or by other personal injury, and (3) emotional harm to a person from the deprivation of the enjoyment of his property through fear, apprehension, or loss of peace of mind.
As you can probably guess, pursuing a lawsuit against a oil and gad drilling and fracking company can be expensive, difficult and time-consuming. The oil and gas industry is obviously well-funded and is willing to fight long and hard to avoid financial responsibility for the damage caused. To even the playing field, victims need experienced, aggressive attorneys who have the resources to properly prepare and bring a case to trial.
Heygood, Orr & Pearson also has the financial resources to handle personal injury cases from start to finish. In fact, there are many instances in which we invested hundreds of thousands of dollars in a case in order to take it to trial. At Heygood, Orr & Pearson, we are committed to achieving justice for our clients, whatever the cost.
Our firm is AV-rated, the highest legal and ethical rating available from the leading law firm rating service. Our partners Michael Heygood, Jim Orr, and Eric Pearson are all Board Certified in Personal Injury Trial Law by the Texas Board of Legal Specialization. Mr. Heygood and Mr. Orr are additionally Board Certified in Civil Trial Advocacy Law by the National Board of Trial Advocacy. Our partners been voted by their peers as "Super Lawyers" in the state of Texas for several years in a row.*
Contact the lawyers at Heygood, Orr & Pearson for your free case evaluation and to learn more about your legal right to compensation. You can reach us by calling toll-free at 1-877-446-9001, or by following the link to our free case evaluation form.
Michael Heygood, James Craig Orr, Jr. and Eric Pearson were selected to the Super Lawyers List, a Thomson Reuters publication, for the years 2003 through 2014. [Emphasis added]
[Refer also to: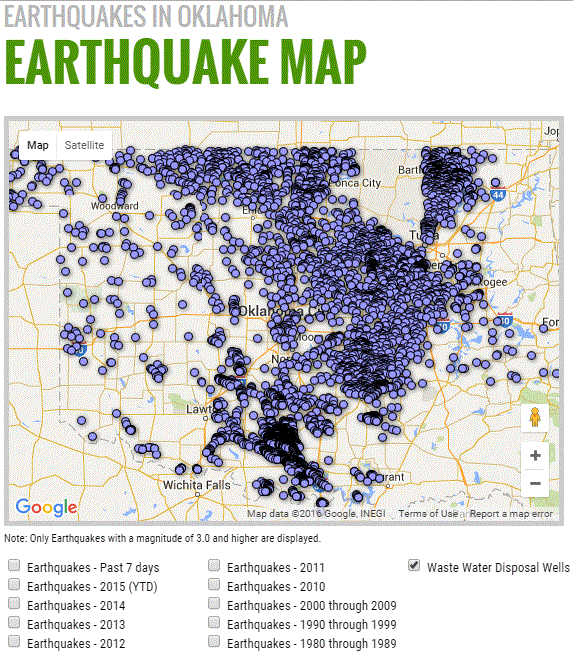 Source: Earthquakes Oklahoma
Frac Hell in Oklahoma: Endless quakes. "There's no lack of conversation. There's a lack of action." Plumber blamed for gas leak in elementary school. Company says boiling oilfield waste alternative to injection wells, breathable air be damned
More Frac Quakes Rumble 'n Rock Oklahoma: The Big Warning Causes Sleepless Night for Thousands. When will the shaking stop? When will the "regulator" regulate?
NINE STUDIES: US Geological Survey (USGS), University Colorado (UC), Oklahoma Geological Survey (OGS), Lawrence Berkley National Laboratory (LBNL) studied sudden man-made earthquakes in Oklahoma, California, Pennsylvania, Ohio, found fracing is the causation
The frac quakes go on & on & on: Oklahoma again orders oil & gas drillers to reduce amount of frac waste water injected. Why? The natural gas leak & home explosion in Oklahoma City? Where will the frac waste go? ]