1 Comment to AER's propaganda:
Diana Daunheimer
The AER announced the MOU with ICORE June 1, only Yedlin attempted to take this old, pile of dung announcement and make it news.
The proposition that the AER operates within any parameters of regulatory excellence is a vacant and misleading talking point, robotically drooled out by stakeholder relations. The AER has no public interest mandate, no public health mandate, operates as a corporation but not an agent of the Crown or beholden to the Public Service Act. REDA also proclaims legal immunity for the AER, for any action, or inaction taken by the regulator, so they are not holding the bag for anything either, ever.
Lack of enforcement and inspections, farcical spill reporting, up to 5 pipeline or facility incidents per day, massive and unmanaged inactive and abandoned liabilities, permitting statute violations, terrible landowner relations and piteous directives that offer no protection for water, land, air or public health protections….this is the current state of the AER.
The international community could suffice just fine without any advice from the dysfunctional AER. What is ICORE really about? Perhaps justifying $34,306.75 expense disclosures for Zeeshan Syed, for "reputation meetings", conferences and staggering salaries for yes men.
Maybe the AER Red Deer field center could show Mexico how to intentionally overlook non-compliances, ignore public health impacts (or write misleading reports to discredit landowners), prematurely close files on water contamination or just deregulation in general.
"It's high time that hard-earned reputation abroad translates into greater confidence with respect to its regulatory approach and practices in its own backyard."
It's high time the AER fix it's pathetic corporation, using the money they levy for operations from Alberta's oil and gas resources, for defects in it's own backyard. The AER is failing to protect Alberta's beautiful land, precious water and hardworking people, a true regulatory catastrophe. [Emphasis added]
Alberta Energy Regulator ready to expand global impact by Deborah Yedlin, June 13, 2017, Calgary Herald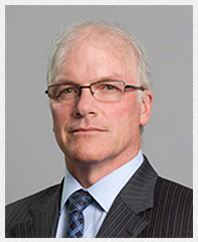 Jim Ellis, earned $600,665.00 in 2015, President & CEO, Alberta Energy Regulator
The Alberta Energy Regulator will take a big leap onto the international stage Tuesday with the launch of its centre for regulatory excellence.
The question is whether this initiative will give the AER the credibility it deserves from other provinces and non-governmental organizations not only in Canada but around the globe.
When the AER was reconfigured in 2013, one objective was to share its expertise with other jurisdictions involved in energy development.
With the launch of what's being dubbed ICORE, that has become a reality.
A certain demographic, when they hear that term, may recall the television series M.A.S.H., though AER president Jim Ellis, himself a retired Canadian Army army, insists the acronyms are not related. The regulator's ICORE refers to the International Centre of Regulatory Excellence. The TV series' I CORPS referenced the corp's operations headquarters in Korea.
The birth of ICORE, of which Mexico is a founding member and includes SAIT and the University of Alberta, is a function of the AER being seen as a centre of excellence for energy regulation.
The AER, which resulted from the merger of three regulators — a move Ellis says has saved industry about $1 billion a year through increased efficiencies — has caught the interest of other countries, including Mexico, the United Kingdom, Ukraine, Argentina, Poland and Tanzania.
The problem — and it's a good one — is that the AER is meant to regulate Alberta's energy sector, not those of countries abroad. In simple terms, the AER has become of a victim of its own success.
"More than 80 delegations have visited the AER since 2014," Ellis said over breakfast recently.
There is profound irony that other countries recognize the expertise resident at the AER while other groups and jurisdictions closer to home have not.
What Ellis concluded from all of these delegations seeking advice is that there was no international entity for training people to build robust regulatory systems that give confidence to foreign investors and ensure the resources are developed responsibly.
ICORE will be the mechanism through which the AER can train individuals from other jurisdictions about energy regulation and become the place where governments come to learn about regulating extractive industries.
It will operate separately from the AER, from the CEO to its board of directors and staff, and run as a not-for-profit centre.
In some ways, Mexico is the best illustration for why ICORE needs to exist.
Following constitutional changes that allowed private investment into its energy sector, Mexico needed to figure out a system of regulation. And they needed something that was familiar and could be understood and relied upon by companies wanting to invest in Mexico.
"They were going around the world touring regulators and they came to us twice. They were saying to the premier, to (former federal Natural Resources minister Greg) Rickford and (current minister) Carr that the AER is the best regulator in the world. Then the second shoe dropped: they said, we need help from you," said Ellis.
After appropriate reconnaissance of what goes on elsewhere, Ellis determined there was a need for an institute in Alberta that would be seen as the place to come and learn about regulation.
The absence of such an entity has meant think tanks and academic institutes have been making recommendations on how extractive businesses should be best regulated, but they don't hold the bag when things don't go well.
The regulator does.
What Ellis envisions is an institute where experts can come with best practices for regulation, allowing others to learn from what they do well and not so well.
"What ICORE will do, is bring top regulators from around the world so that we can work together — and collectively leverage the expertise. Somewhere around the world, someone is working on, for example, indigenous issues, that we haven't figured out. Let's put good people together so that the world can look at ICORE when they need to answer some very important questions and look for solutions," said Ellis.
ICORE will also look at ways to get ahead of the curve, so regulation doesn't fall behind technological advances, which is arguably what happened with the shale revolution.
Ellis said it's already started to happen, with jurisdictions coming to the AER for advice on gas hydrate development.
"ICORE is the vehicle that will actually bring the regulators together, to understand how to regulate as things develop," he said.
What the countries coming to the AER clearly understand — and is important for the rest of Canada to understand — is the absence of strong regulation means compromising the development of important resources. In the worst case, the resource is stranded.
The AER has made its mark as an energy regulator on a global scale. The establishment of ICORE is an example of Alberta leveraging its expertise in a growing, knowledge-based economy beyond provincial borders.
It's high time that hard-earned reputation abroad translates into greater confidence with respect to its regulatory approach and practices in its own backyard.