Alberta lays out plan to grow tourism industry by Amanda Stephenson, October 29, 2013, Calgary Herald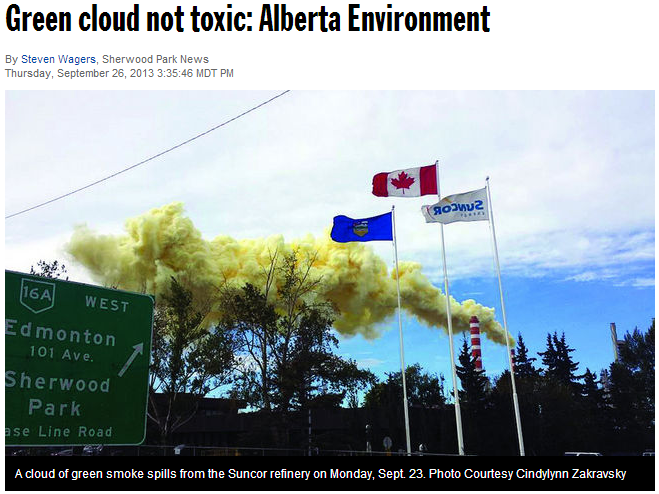 The provincial government unveiled a plan Tuesday aimed at growing Alberta's tourism industry by 32 per cent by 2020 — a plan that calls for more development of tourist attractions in parks and on Crown land. The new Alberta Tourism Framework, a strategy for turning what is currently a $7.8 billion industry into a $10.3 billion industry…. It aims to build on Travel Alberta's successful "Remember to Breathe" marketing strategy, convincing more travellers to seek out the Alberta experience.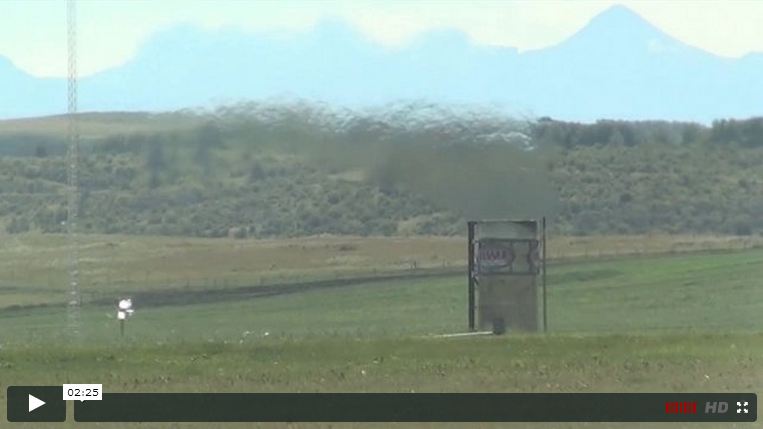 Source of frac flare shield video snap: FrackingCanada Fracking Rocky View County
One of several priorities of the framework is expanding the province's supply of tourism experiences, especially in national and provincial parks and on Crown land near water, mountains or other natural attractions.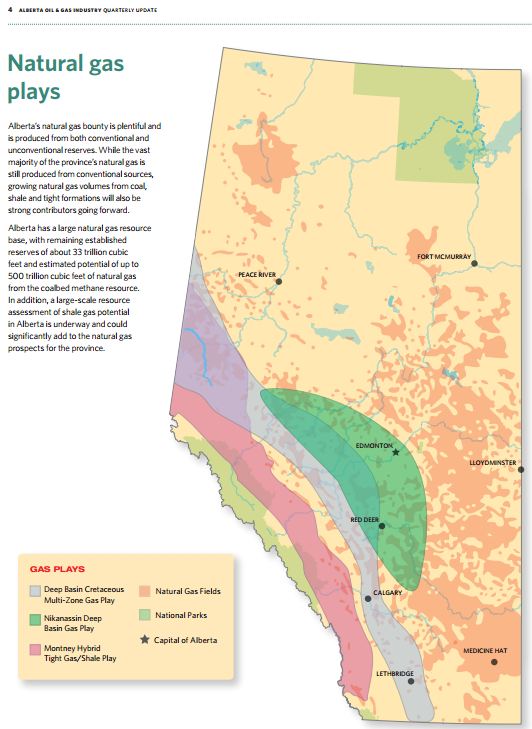 Source of map: Alberta Oil & Gas Industry Quarterly Update, Summer 2013. Note the National Parks
"Our mature iconic national park destinations are capped in terms of commercial growth, and we face strong competition from new, high quality destinations; there is an urgent need for new destination development in Alberta and outside the mountain national parks," said the document. …  Reegan McCulloch — assistant deputy minister for Tourism, Parks, and Recreation — said Alberta cannot afford to stand still when it comes to tourism development. While the province hosts more than 35 million visitors each year, the industry landscape is an increasingly competitive one. … "Going back to the 1950s to where we are now, Canada has actually slipped in terms of our rating as an international destination," McCulloch said. "We all agree we need to either refresh or create new products and experiences that both local and international travellers are looking for." …
McCulloch said one area where Alberta has room for growth is in "experiential tourism." That means developing large-scale community festivals to coincide with major sporting events, for example, or capitalizing on the "local food" [Mr. Harper's EU Trade Agreement will disallow capitalizing on "local food"] movement by marketing Alberta farms and growers as tourist attractions.
Workers attempt to clean-up secret frac fluids and oil after frac communication blowout at Innisfail, Alberta. Photo – Alberta Surface Rights Group
EnCana's drilling waste heavily dumped on food land at Rosebud, Alberta
"In years gone by, travellers would look for a culinary experience in a certain type of restaurant," he said. "Nowadays, people may want to go for a nice meal, but they also want to see how it's prepared — or they even may want to be part of preparing it."
The provincial government estimates there are 19,000 businesses in Alberta that are supported by tourism. [Emphasis added]
[Refer also to:
What Lies Beneath: CCTV America Investigation into Hydraulic Fracturing Interviews Alberta landowners, including former oil engineer, fracing fumes damaging health
Air Pollution and Cancer Spikes linked in Alberta; Alberta's Oil Legacy: Bad Air and Rare Cancers, Sickening carcinogens now saturate Industrial Heartland ]