Alberta's Suicide Rate Spikes As Unemployment Soars by Sarah Rieger, December 7, 2015, Huffingtonpost.ca
Alberta's suicide rate has grown almost 30 per cent in the first half of this year, compared to the same period last year.
The data, which comes from the chief medical examiner's office, shows Alberta could have 654 suicides this year, CBC News reports. There are approximately 21,700 deaths in Alberta per year.
Alberta's suicide rate has always been slightly higher than the national average — the most recent data from 2011 puts the province at 13.3 suicides per 100,000 people, while the country was at 10.1. But the sharp increase may be due to the high levels of joblessness in the province. [Perhaps also because of relentless, harsh, unmitigated frac harms, including water contamination, family/worker health impacts and addictions, rendering homes and properties un-sellable, combined with ruthlessly cruel AER staff abusing harmed Albertans instead of enforcing law violations by coal, oil and gas companies?]
"It says something really about the horrible human impact of what's happening in the economy with the recession," Dr. David Kirby told CBC News. Kirby noted that calls to the Calgary Distress Centre have gone up almost 80 per cent.
Homicide rates have also increased over the past year, according to the Edmonton Journal.
Lack of resources
The high demand for mental health services has put pressure on Alberta's already at-capacity programs.
Approximately 25 per cent of calls to Edmonton's Support Network distress line go unanswered, Global News reported earlier this year.
In Calgary, Metro News found the increased number of mental health patients were putting pressure on hospitals and emergency rooms.
The province is currently working on a mental health strategy, which is expected to be released sometime before the end of 2015.
Find meaning in more than just work
Career counsellor Dr. Laura Hambley says the key to staying healthy and happy during a difficult time of unemployment is to find meaning outside of work and remember that the difficult times are temporary.
"We really encourage people to revisit their values in life. What's really important?" Hambley told the Calgary Herald. She suggests taking time for physical and mental health, as well as relationships with family and friends.
If you or someone you know is feeling suicidal, please contact a 24-hour distress line in your area.
[Refer also to: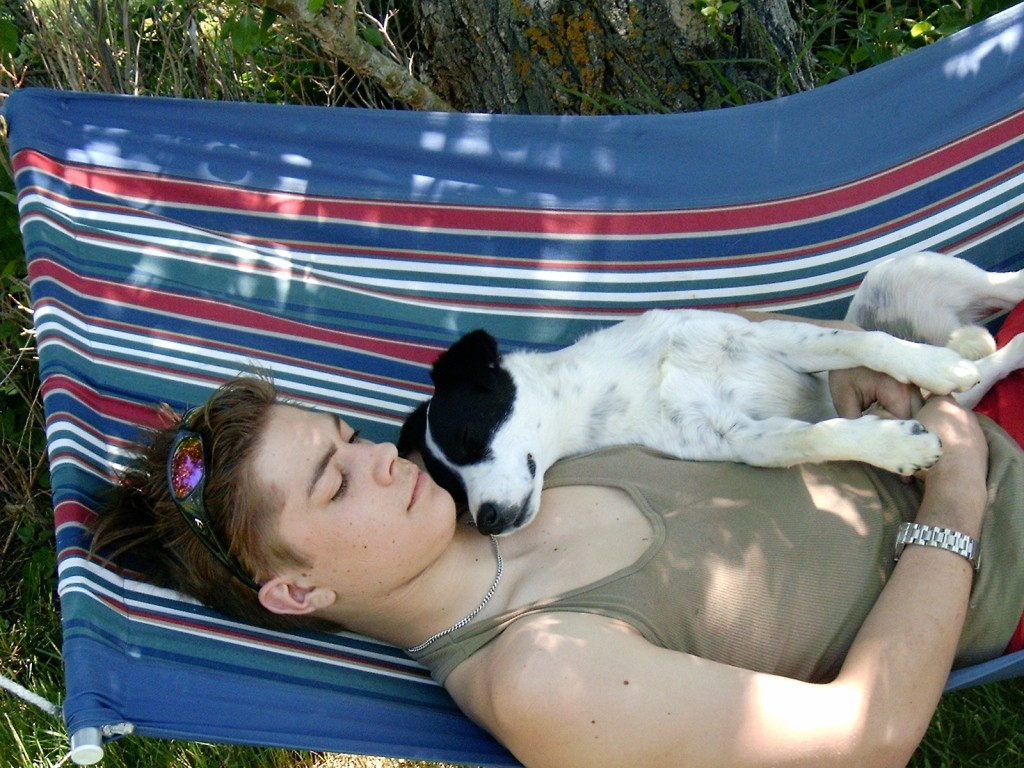 2006: Derek Ernst and Magic at Rosebud, Alberta.
Derek killed himself December 23, 2009. He was 23.
Dr. Mackenzie Brooks interview conversation with Jessica Ernst, dedicated to George Bender and his loved ones
If frac'ing is safe & wonderful, why so many gag orders, why is fracking killing hope, people, fish, animals, vegetation, water, air, soil, and busting caprock? Why so much fraud by regulators, politicians, companies, NGOs, experts, academics etc covering up murderous corporate crimes: threats, bullying, abuse; dropping rodent shit into water wells of the harmed; trespassing, home invasions, interrogations of harmed families by police; intimidation; "terrorist" labeling to violate rights of citizens filing lawsuits? George Bender "died of a broken heart" says family.
"A terrible terrible day." George Bender, CSG (CBM) impacted farmer, Darling Downs, Queensland, killed himself. "Not only does this community have to live with this scourge of CSG coal seam gas mining on a daily and nightly basis, now they have to deal with one of their most-respected and most-loved community members taking his life." ]