Victoria's Munro's Books third on list of globe's most interesting bookstores by The Canadian Press, March 24, 2016, The Globe and Mail
When it comes to world-class bookstores, a top 10 list from National Geographic speaks volumes, and that list now includes a literary treasure in Victoria.
Munro's Books, in Victoria's Old Town, ranks third on National Geographic's list of the globe's most interesting book stores.
"We're so lucky in Victoria that we have so many visitors," said Jessica Walker, managing partner for Munro's Books. "I know we are on international radar."
The list is from the latest edition of the National Geographic book "Destinations of a Lifetime" and noted the store was founded in 1963 by Alice and Jim Munro, 50 years before Alice Munro won the 2013 Nobel Prize in literature.
The shop, in a heritage bank building, was also described as "magnificent," and "neoclassical."
Walker agreed the store is a lovely place to browse. She said a big part of the store's appeal is the stateliness of the former Royal Bank of Canada building, Munro's third home, following a move in 1984.
Atlantis Books in Santorini, Greece topped the list, followed by Cafebreria el Pendulo in Mexico City.
Munro's Books was the sole Canadian entry, in front of El Ateneo Grand Splendid in Buenos Aires, and then the other two North American nods, Powell's City of Books in Portland, Oregon and Prairie Lights of Iowa City, Iowa.
Shakespeare and Company, the Parisian bookstore that attracted such notable writers as Henry Miller and Allen Ginsberg, ranked seventh, while stores in Sydney, Australia, Nanjing, China and Brussels rounded out the top 10. [Emphasis added]
Parksville . Wed . November 18, 2015 . 6:30 pm
The Mulberry Bush Bookstore, #102 – 280 East Island Hwy, Parksville, BC

Campbell River . November 19, 2015 . 7:30 pm
The Campbell River Public Library, 1240 Shoppers Row, Campbell River, BC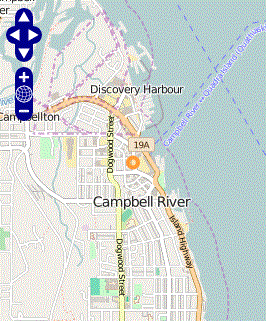 Courtenay . Tues . November 24, 2015 . 6:30 pm
Courtenay Public Library, 300 – 6th Street, Courtenay, BC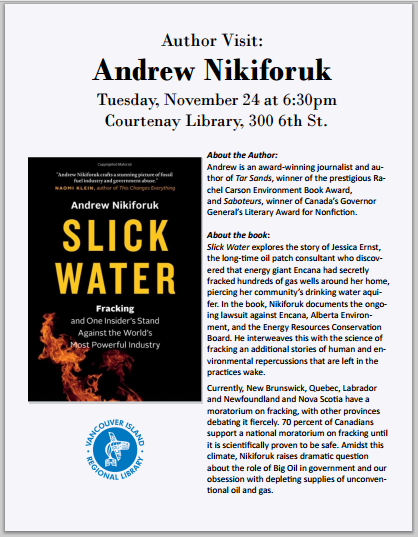 Duncan . Wed . November 25, 2015 . 2 pm
Volume 1 Bookstore, 149 Kenneth St., Duncan, BC

Victoria . Wed . November 25, 2015 . 7:30 pm
Munro Books, 1108 Government St., Victoria, BC
Salt Spring Island . Thurs . November 26, 2015 . 7 pm
The Salt Spring Public Library, 129 McPhillips Ave, Salt Spring Island, BC