"San Solomon Spring, the largest of several springs that bubble up from the deep pool in Balmorhea State Park, produces 20 million gallons of clear water every day" for now:
Balmorhea State Park, Texas [Official] 2:55 Min by Texas Parks and Wildlife, August 14, 2009
The crystal clear springs of Balmorhea State Park are an oasis in the west Texas desert. Located in the foothills of the Davis Mountains, Balmorhea offers visitors the unique opportunity to swim and snorkle in a natural spring-fed pool. The 1930s-era Spanish-style motel and bathhouse lend the park an old fashioned charm.  [Emphasis added]
All Wet!: San Solomon Springs, Balmorhea State Park by Melissa Gaskill, May 2013
Standing on the high dive—one of few left these days—I can see the bottom of this 25-foot-deep pool through water almost as clear as the arid desert air that surrounds Balmorhea State Park on the hem of the Davis Mountains. A quintessential oasis.
San Solomon Springs in Balmorhea State Park. (Photo by E. Dan Klepper)
This spring-fed lake, enclosed by the Civilian Conservation Corps in the 1930s, covers 1.75 acres and holds more than 3.5 million gallons of brisk 72- to 76-degree water (Olympic swimming pools contain 660,000 gallons). The San Solomon Springs pump up to 28 million gallons through the lake daily, their flow bubbling gravel on the bottom like a pot of Malt-O-Meal. Visibility of up to 80 horizontal feet makes it great for scuba diving; hold still and clouds of Rio Grande tetra crowd around your mask (looking at you, or their own reflections?). Endangered Pecos gambusia and Comanche Springs pupfish—found nowhere else—and rare headwater catfish may swim nonchalantly past. The water flows into restored canals, creating a desert wetland full of aquatic creatures, birds, and other wildlife. [Emphasis added]
San Solomon Springs Pool at Balmorhea State Park 0:48 Min. by lovfallstrand, November 20, 2015
Mexican Tetra (Astyanax fasciatus) in the spring fed pool at Balmorhea State Park. Water temp 73 degrees. Still from the clip.
Apache drilling won't hurt Balmorhea springs, Texas park officials say
by David Hunn, September 20, 2016, Houston Chronicle
BALMORHEA – State park officials don't believe oil drilling around this small West Texas town would contaminate or deplete the region's famous artesian springs.
Officials said they have "no evidence to indicate concern" about Houston-based Apache Corp.'s plans to drill oil and gas wells on 350,000 acres surrounding the famous pools and canals of Balmorhea State Park. [Did they look for "evidence" or rely on Apache's promises?]
Stephanie Salinas, a spokeswoman for the Texas Parks and Wildlife Department, said

the oil wells are lower than or equal in depth to the springs.

Since water "doesn't flow up-gradient," the park

should

not be affected by oil and gas drilling.
[After Massive Multiple High Pressure Frac or Other Type of Oil and Gas Industry Injections Water Shooting Up Reality Check: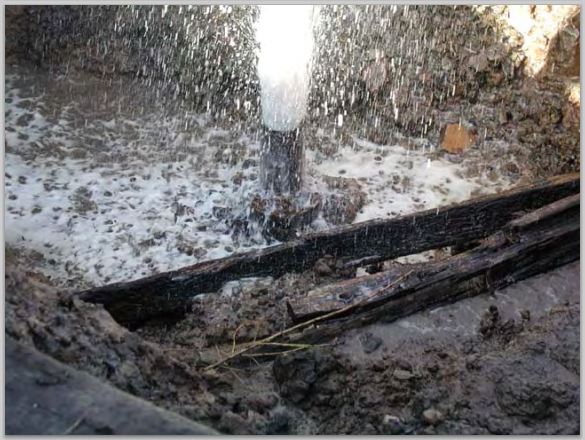 "Water" in Hutchinson Kansas after industry injections leaked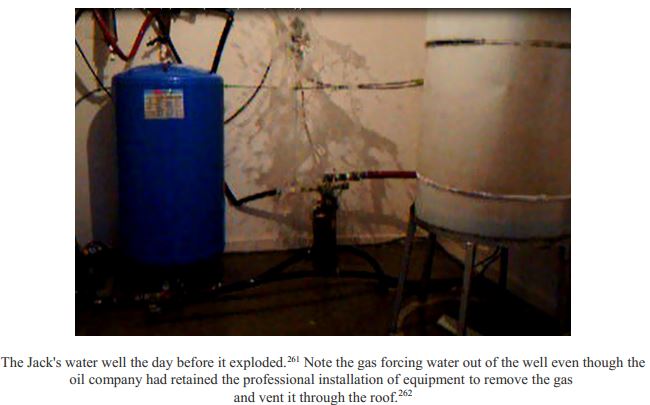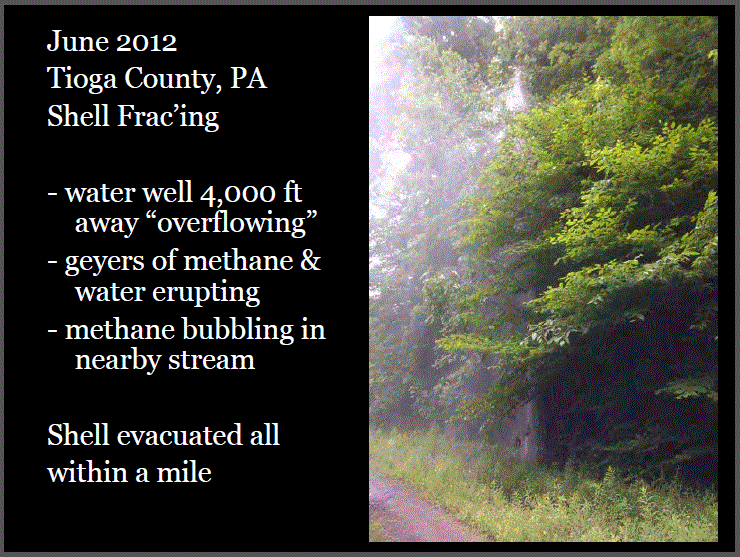 End After Massive Multiple High Pressure Frac or Other Type of Oil and Gas Industry Injections Water Shooting Up Reality Check]
Apache announced last week the discovery of a new oilfield it named Alpine High in the prairie north of the Davis Mountains. It estimated the field holds more than 15 billion barrels of oil and gas, potentially one of the largest discoveries in recent years.
Some residents of this 500-person town, however, have worried about the impact of such a vast find. They're concerned the drilling could contaminate the aquifer, spoil the water or use up the springs — hydraulic fracturing requires millions of gallons of water to flood the well, crack shale and release oil.
Apache sent executives and workers to Balmorhea on Friday to meet with city and regional officials, the company said. Apache said it has leased the mineral rights under the town and the state park, but promised not to drill on or under either. [How long til that promise is broken?]
The park service said it would continue to monitor the situation. [Emphasis added]