Website: The Bentley Effect, The Story of a Social Movement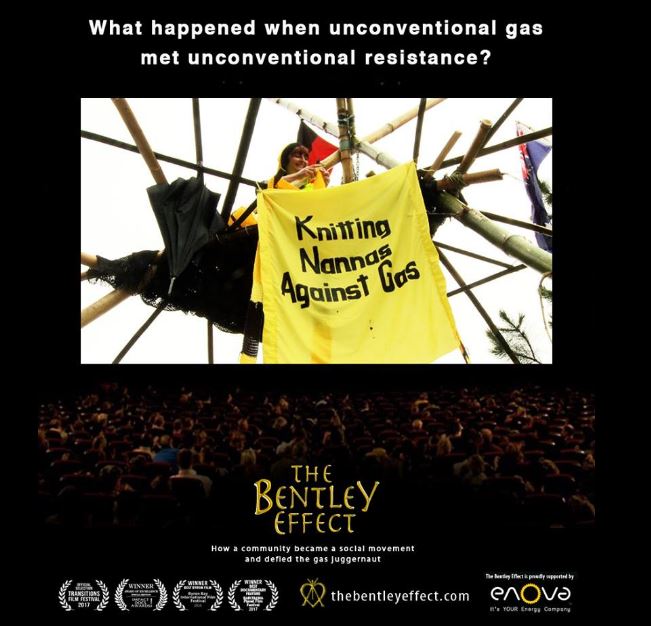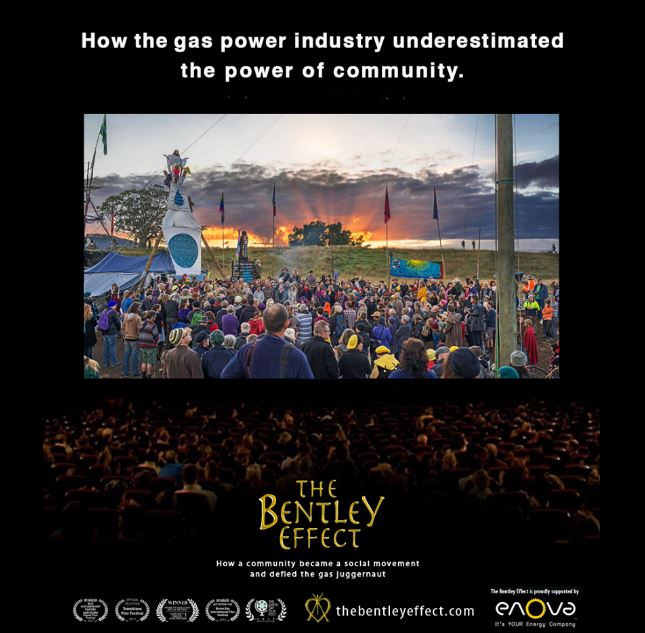 The Bentley Effect – Official Movie Teaser 3:46 Min.
Full Film Length: 1:25:25
Release Date: April 17, 2017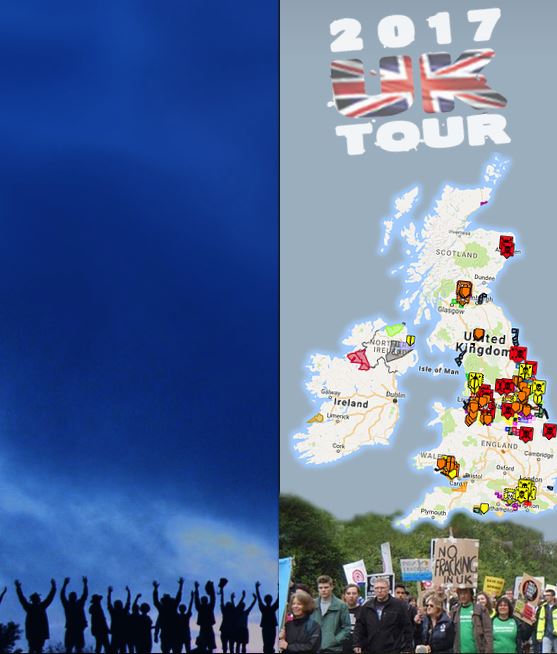 [Refer also to:
2015 12 18: Community stops Australia's NSW Northern Rivers CBM/CSG exploration & extraction; Metgasco shareholders reluctantly accepted $25 million settlement from govt to buy back licence
2015 10 15: "A terrible terrible day." George Bender, CSG (CBM) impacted farmer, Darling Downs, Queensland, killed himself. "Not only does this community have to live with this scourge of CSG coal seam gas mining on a daily and nightly basis, now they have to deal with one of their most-respected and most-loved community members taking his life."
2015 08 10: Linc Energy's Massive Frac'd Land Time Bomb (like Encana's at Rosebud?), "Executives could face the prospect of jail. Damage has been going on for years." Secret report reveals more than 300 sq km of severe contamination to groundwater, prime agricultural land and air near Chinchilla, SE Queensland
2014 03 30: Northern Rivers Australia: 2000 protesters to block Metgasco tight sands gas drilling that uses risky frac'ing processes as used to extract CBM
2014 03 11: Santos CBM in NSW Australia contaminates aquifer with uranium at 20 times the safe drinking water levels; Regulator does not test for thorium, radon and radium! Thorium and radon are known to cause lung cancer.
2014 07 05: Metgasco in NSW Supreme Court to fight licence suspension by the state government
2014 03 30: Northern Rivers Australia: 2000 protesters to block Metgasco tight sands gas drilling that uses risky frac'ing processes as used to extract CBM
2013 03 14: Metgasco closes Northern Rivers CSG [CBM] wells, Farmers and The County Women's Association protest CBM
2012 10 13: Thousands march against coal seam gas
2012 04 24: WATCH 5:03 Min. The People vs Coal Seam Gas [CBM]: the birth of Coal Seam [Coalbed] Gas Free Communities by CSGFree NorthernRivers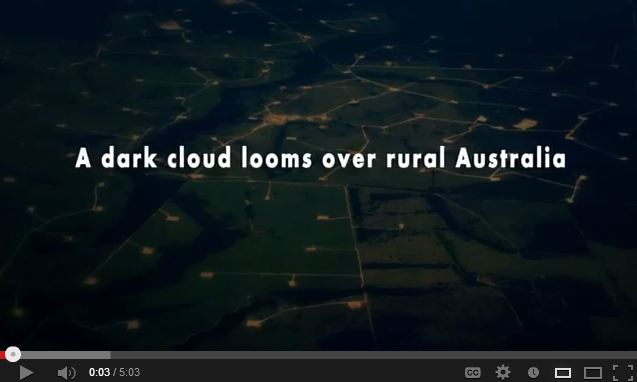 "This is the biggest threat to our community since WWII."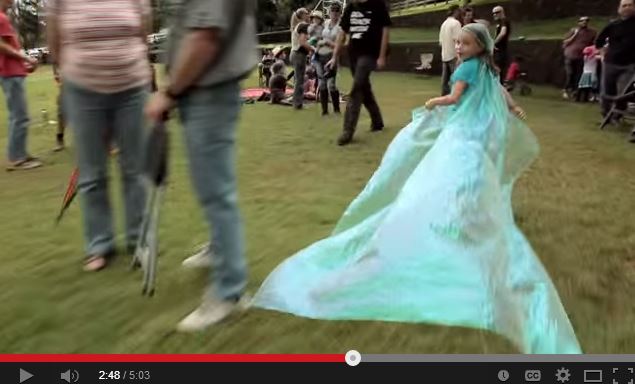 "This really tears at people's hearts. … The power actually lies in the community. … And when people have that sort of power, very hard to stop them. …"
"What we've done is launched possibly Australia's first self-declared coal seam gas free community" ]