Six seats were vacant on Alberta's Court of Queen's Bench. Five judges were appointed to it today, but two from the court were moved up to Alberta Court of Appeal, leaving a total of only three actually added to Court of Queen's Bench.
Even after today's appointments, three seats remain vacant on Alberta's Court of Queen's Bench. Worse, the new appointments did not address the 17 too few judges in Alberta compared to the rest of Canada, for a total of 20 judges still needed for Alberta.
Thank you Government of Canada for trying to fix the toxic chaos created by Steve Harper.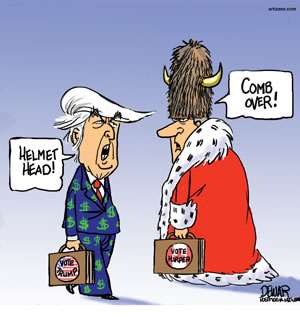 Feds appoint five new Court of Queen's Bench judges by Kevin Martin, October 20, 2016, Calgary Herald
Alberta is getting five new Court of Queen's Bench judge — but losing two others to the Alberta Court of Appeal.
Sources confirmed Calgary is getting two new judges, while Edmonton is getting three.
Justice Jo'Anne Strekaf in Calgary and Justice Michelle Crighton in Edmonton are being elevated to the top court in the province.
The two new Court of Queen's Bench judges in Calgary are Jolaine Antonio and Jim Eamon.
Eamon is a partner in Gowling WLG's Calgary office.
According to their website, he practises in the areas of commercial litigation, public and administrative law, insurance, and professional liability.
It says he's also available to act as a mediator or arbitrator in civil disputes.
He has practised civil litigation since 1986 with an emphasis on corporate, securities and commercial matters, corporate directors' and officers' responsibilities, professional negligence and disciplinary matters (primarily lawyers, accountants, and securities dealers/advisers), providing defence in securities commission proceedings, and public and administrative law, the website says.
Antonio has been a Crown prosecutor in the appeals branch in Calgary for several years.
She was called to the bar in Alberta in 1995.
Her most recent case was arguing against convicted torturer Dustin Paxton's conviction for sexually assaulting and brutally beating his roommate.
That decision is still being considered by the Alberta Court of Appeal.
The new appointments in Edmonton are Kevin Feehan, George Fraser and Bonnie Bokenfohr. [Emphasis added]
Liberals unveil new diversity-focused judicial appointment process by Sean Fine, October 20, 2016, The Globe and Mail
The Liberal government has announced a new judicial appointment process that emphasizes gender and racial diversity.
One of the key changes unveiled on Thursday specifies that governments and independent legal groups that pick the members of the committees that screen candidates "will be asked to take into account the need to ensure [the committees] are representative of the diversity of Canada," according to a justice department backgrounder. All members of the screening committees will get training on diversity, unconscious bias and assessment of merit, the backgrounder says. A federal agency will keep track of the demographic makeup of applicants. Until now, applications have been tabulated only by gender, not race.
As part of the process, applicants will have to fill out more detailed application forms than they do now. In these forms, applicants will detail their abilities in Canada's two official languages, and they may be tested on their proficiency.
Another set of modifications will undo changes the Harper government made to the process.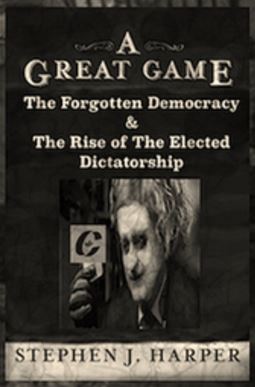 The Conservatives had put a police representative on the judicial advisory committees that screen judges for federally appointed courts (such as provincial superior courts, the Federal Court and Tax Court). They had also taken away the vote of a judge on those committees, which had given the federal appointees a voting majority. And the Conservatives had taken away the judicial advisory committees' ability to "highly recommend" applicants; they could only recommend (or not).
The government will remove the police representative, return the vote to the judge and re-establish the "highly recommended" category.
Applicants who applied under the previous process will have to re-apply, but on Thursday, the government announced the appointments of 24 judges under the existing process.
The Liberals have come under fire from the legal community because they appointed just 15 judges in their first year in power, during which judicial vacancies reached 61. That's more than at any time during Stephen Harper's decade in power, records show. When Mr. Harper stopped appointing judges in the summer of 2015, before the federal election, there were a little more than a dozen vacancies.
Backlogs in criminal, civil and family cases have risen in some provinces, especially in Alberta and Nova Scotia. [Emphasis added]
Alberta Justice Minister introduces 'triage' system to address court pressures by James Wood, October 20, 2016, Calgary Herald
Alberta is implementing a "triage" system for Crown prosecutors to prioritize serious and violent crimes and calling on Ottawa to appoint new judges as the province's court system faces significant pressures.
While the federal government announced seven new judges for the Court of Queen's Bench and Court of Appeal in Alberta, provincial Justice Minister Kathleen Ganley said more positions need to be filled.
In a Thursday news conference at McDougall Centre, Ganley announced new measures as the province faces the consequences of the Supreme Court of Canada's Jordan decision, which set out new guidelines for what constitutes a reasonable time for trial.
Charges in an Edmonton murder trial were stayed last month because it had taken more than five years to come to trial and there are six other Jordan applications before Alberta courts, said Ganley.
The minister said prosecutors would focus on ensuring that cases involving aggravated assault, sexual assault and murder, as well as other serious charges, are dealt with quickly.
[What about serious public interest cases, such as Encana illegally fracking (raping?) and contaminating a community's drinking water aquifers, with Alberta's regulators engaging in fraud and law violations to help the company cover-up the law violations and contamination?
Will the government ensure frac lawsuits and contamination of drinking water supplies by the oil and gas industry are dealt with quickly too?  Or will the Alberta NDP government ensure frac lawsuits stagnate longer than others?
How many decades are Rosebud residents to live in risk of explosion in their homes and businesses from hydrocarbon contamination in their drinking water after Encana illegally fractured the community's drinking water aquifers? 
Will the Alberta NDP government file criminal charges against Encana and the AER?
When will the Alberta NDP order the frac'd aquifers fixed or safe alternate water pipe-lined to the community? After the new Rosebud water tower blows up?
2005 01 27: Investigators say an accumulation of gases appears to have caused the explosion that destroyed the Rosebud water tower and sent a Wheatland County employee to hospital
How many years is Ernst to live without safe water while her case stagnates on preliminaries?
The Ernst lawsuit is nearing the end of its ninth year; wait times for civil trials is currently at 2.7 years.]
There will be an increased emphasis on bringing less serious cases to early resolution and alternative measures.
"I am confident they will make reasoned and principled decisions, but make no mistake, some of these decisions will be very difficult," said Ganley.
The province also called on the federal government to appoint new judges to the Court of Queen's Bench and the Court of Appeal. It says vacancies on the bench have been left open too long but there is also the need for additional judges in the province to match population growth.
The NDP cabinet has approved the creation of 10 new positions — nine on the Court of Queen's Bench and one on the Court of Appeal — though it is reliant on the federal government to agree to fill the new spots.
The new positions would mean 21 vacancies in total on the superior courts but federal Justice Minister Jodi Wilson-Raybould announced that two judges had been appointed to the Court of Appeal and five to the Court of Queen's Bench, meaning 14 open slots.
The news came in the midst of Ganley's news conference.
"That's really good news," said Ganley.
"We are really happy to see that. I think that shows they're willing to work co-operatively with us." [Emphasis added]
Alberta gets 5 new judges, still working to fix trial delays by Dean Bennett, Canadian Press, October 20th, 2016, ipolitics
Alberta gained a measure of relief Thursday as it battles a shortage of judges that threatens to toss more criminal cases out of court. [And delays civil cases by how many years?]
But Justice Minister Kathleen Ganley says the judge shortage still exists and the province will take measures to ensure violent cases aren't tossed out because of delays.
Ganley was informed by reporters of the five new appointments while she was holding a news conference to announce new case management measures.
"If that's the case then we are really happy to see that. I think it shows they're willing to work co-operatively with us. I think that's really important," said Ganley.
There had been eight vacancies before, and on Thursday Ganley announced she and Ottawa were working together to create another 10 vacancies to be filled to bring Alberta closer [but no where near] in line with other provinces in terms of judges per capita.
With the addition of the new vacancies and Ottawa announcement of five new appointments, the net result is 13 remaining vacancies.
The province appoints the lower court judges in Alberta but the federal government appoints the judges at the Court of Queen's Bench and the Court of Appeal.
Alberta has been struggling for a long time with a shortage of judges in its superior courts and has had the fewest per capita in Canada.
That shortage has now started to domino into dangerous consequences given July's Supreme Court decision — known as the Jordan framework — that places hard timelines on what can be considered an unreasonable delay bringing an accused to trial.
The ruling dictates an 18-month deadline to bring provincial matters to trial and 30-month deadline for superior court cases unless it can be proven the delay was the result of case complexity or unavoidable circumstances.
Last week, an Edmonton Queen's Bench justice stayed a murder charge against Lance Regan for the 2011 stabbing death of an inmate at the Edmonton Institution.
Regan was headed to trial this month, but the judge, citing the Jordan precedent, said Regan's right to a fair trial was compromised by the five-year delay. [How much have Rosebud's drinking water aquifers and Ernst's rights been compromised with her case nearing the end of its 9th year, and not even past preliminaries yet? Do the courts care about civil plaintiff rights?]
In Calgary, defence lawyers in two other murder cases have served notice they will be making Jordan applications.
Last month, Alberta Chief Justice Neil Wittman told a Senate committee that backlogs were reaching a critical point. He said some cases are being deferred until 2018 for trial.
Ganley says her department will work with prosecutors and police to ensure serious cases are heard faster, with other cases moved to dispute resolution or resolved by other means if necessary.
"These matters are critical and require urgent attention," said Ganley.
"The Jordan decision represents a marked departure in the operation of law with little time to adapt."
The province is also adding another $9.4 million to Legal Aid Alberta, helping those who can't afford legal representation, bringing the total funding this year to almost $78 million.
The lawyers appointed Thursday are James Eamon and Jolaine Antonio from Calgary, and Bonnie Bokenfohr, Kevin Feehan and George Fraser from Edmonton.
In addition two of the current Queen's Bench judges will be elevated to the Court of Appeal. [Emphasis added]
[Refer also to:
2016 10 13: Justice delayed, justice denied, in Alberta's dysfunctional court system: "Trial delays like this aren't just unfair. They're absurd. They make us look like a banana republic. And they undermine public confidence in the rule of law itself."
2016 10 12: Retiring Supreme Court of Canada Justice Thomas Cromwell turns focus to pursuing a more accessible civil and family legal system. "There is a serious access to justice problem in Canada." … "Various court workers were of the view that the 'civil system [is] … very much open to abuse by those with more money at their disposal.'"
2016 09 28: Alberta Provincial Court Chief Judge Terrence Matchett: "Justice delayed truly is justice denied." Wait time for civil cases reaching trial in Alberta can take 2.7 years. Ernst case is in its 9th year with Ernst still waiting to find out if she can start her lawsuit against AER for violating her Charter rights