Hello Jessica,
I've been sharing the interview you gave on CBC … it's so great! …
http://www.cbc.ca/homestretch/episode/2015/04/30/-listen-el-charrito-review-86/
I know it's early but do you have any idea when the court date might be set for? [The Lawsuit page will post the schedule as soon as it is available and updates] …
With Gratitude and Big Hug!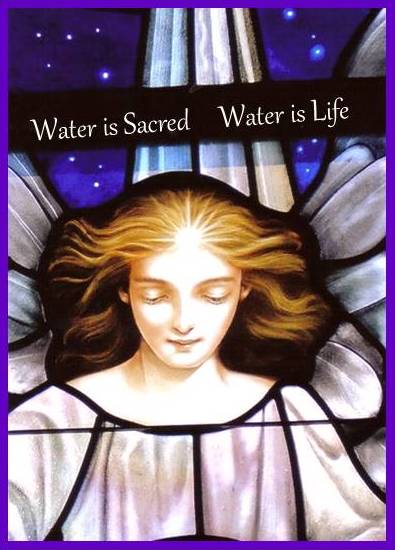 Well water fracking case 9:56 Min. by CBC Calgary, The Homestretch, April 30, 2015
Rosebud resident Jessica Ernst talks about her case against Encana for allegedly contaminating her water that will be seen by the Supreme Court.
1 Comment:
Rena Woss
This is THE most important water case in all of Canada. The government has allowed the oil industry / frackers to compromise and contaminate our most precious resource – that being Water. This is the most noble of fights. Jessica Ernst is a modern day hero – we're so blessed to have her. [Thank you Rena. Immense honour to read your comment.]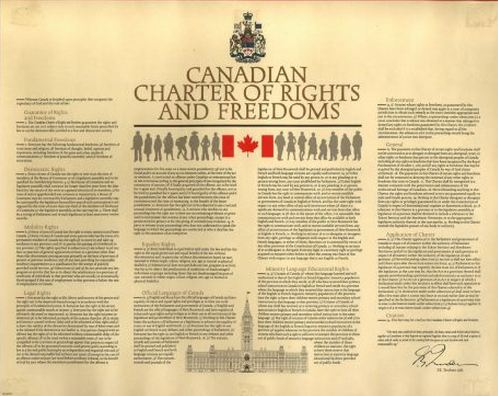 [Refer also to:
Letter by Ronalie Campbell, March 5, 2015
Dear Supreme Court Justice Rosalie Abella, Justice Andromache Karakatsanis & Justice Suzanne Côté
Re: Docket 36167 Jessica Ernst v. Alberta Energy Regulator
I appeal on behalf of impacted water users in Canada that you hear this case and rule to reverse the previous decision. Single-handedly Ms Ernst is trying to protect water and citizens who have been stripped of their voice and protection by the Alberta government. This should not be an individual's responsibility in a democratic country. The government should be responsible for protecting its' citizens. Instead, the AER (government regulator) has attacked a citizen's rights to freedom of opinion and expression ( Ernst has been informing the public of the dangers of hydraulic fracturing). The regulators, empowered by government statutes, have ignored the rights of the private individual or individuals. This has not been by chance but a planned and executed measure to place statute law above
the Charter and thus is an attack on the enforcement of rights and freedoms guaranteed within the Charter.
I don't believe that legislation should prevent the enforcement of rights protected by our Charter. The rights laid out in the Charter are what defines a free and democratic society. If the Charter is ignored or dismissed then the framework of democracy goes with it. Statutes written to over rule human rights already are indicators of the erosion of democracy. Why is speaking out or asking for government investigation or protection wrong in a democratic country? Why is expecting a government body to carry out its defined job a violation? Ms Ernst's work for the environment has always been carried out in a civil and respectful manner. She was not treated that way by this government body.
Asking to be given the right to a voice and the right to seek justice is within the power of your court to grant and overrule the previous decision. Please consider what this case means for all those who have been silenced by the sheer intimidation of these kinds of legislative actions and their enforcement. Canadians deserve better. You can direct the path this country is headed down. Please choose to hear this case and invoke justice.
…
Supreme Court: Jessica Ernst v. Alberta Energy Regulator Letter by Greensense.ca to the Supreme Court of Canada, March 1, 2015
…
Contact Info: Supreme Court of Canada 301 Wellington Street Ottawa, Ontario K1A 0J1 Email:email hidden; JavaScript is required">email hidden; JavaScript is required  
Address to: Supreme Court Justice Rosalie Abella, Justice Andromache Karakatsanis and Justice Suzanne Côté
Re: Docket 36167 Jessica Ernst v. Alberta Energy Regulator http://www.scc-csc.gc.ca/case-dossier/info/sum-som-eng.aspx?cas=36167
Jessica Ernst was in Lethbridge March 25, 2014 helping local residents fight against fracking within city limits   https://www.youtube.com/watch?v=4zPsefMA-70
Letter written and sent on behalf of Greensence
Dear Supreme Court Justice Rosalie Abella, Justice Andromache Karakatsanis and Justice Suzanne Côté
Re:  Docket 36167         Jessica Ernst v. Alberta Energy Regulator
Citizens of Lethbridge, Alberta recently experienced an environmental threat of a magnitude never imagined.   Golden Key Oil Corp., with the backing of the Alberta Energy Regulator were prepared to move into Lethbridge to drill and frack for gas inside our city limits, close to a school and next to our main water supply (Oldman River).  Concerns about the proximity to the school were completely ignored as were our concerns about water safety.  Lethbridge is situated in a semi-arid part of Alberta where water is scarce.  We came to learn that millions of gallons of our fresh water would have been used and transformed into a hazardous waste.
Lethbridge has an abundance of natural resources to safely and responsibly create energy without putting our water at risk or the health and safety of our residents. It was only by way of our entire city pulling together – City Council, schools, the University of Lethbridge,  Chamber of Commerce, Environment groups; that we were able to protect our health, water and community.
The experience was a shock and educational eye opener. We learned how destructive this industry is and experienced directly how aggressive its regulators are; how little regard they have for the health and safety of citizens.   We have heard accounts from families throughout our province and beyond who have had their lives and water sources destroyed by fracking. Canadians are powerless and desperately need to be heard.
We respectfully plead that you hear the 36167 case of Jessica Ernst v. Alberta Energy Regulator.  This case is enormously important to ordinary Canadians who have directly and indirectly experienced the ravages of fracking and the ruthless methods used by the industry to push on us a most controversial technology for generating energy.   To hear the Jessica Ernst case gives us all a voice.  Thank you.
…
Petition to the Supreme Court of Canada by Port au Port/Bay St. George Fracking Awareness Board, Western NL, December 2014
RE  36167 Jessica Ernst v. Alberta Energy Regulator (Previously ERCB)
(Alberta)  (Civil)  (By Leave) 
We, the undersigned respectfully call upon the Supreme Court of Canada to: 
Hear the Jessica Ernst v. Alberta Energy Regulator Appeal. 
Protect the Charter Rights of Canadians equally in all provinces, even when violated by energy regulators funded by the fossil fuel industry. 
Uphold the Charter Rights of Canadians thus protecting their      communities and drinking water from contamination. 
We believe this is of utmost importance to all Canadians.