Cenovus Donates to the Drumheller Library in exchange for naming rights on the Children's Corner, Youth Area and Community Programs Room by Drumheller Online, January 17, 2012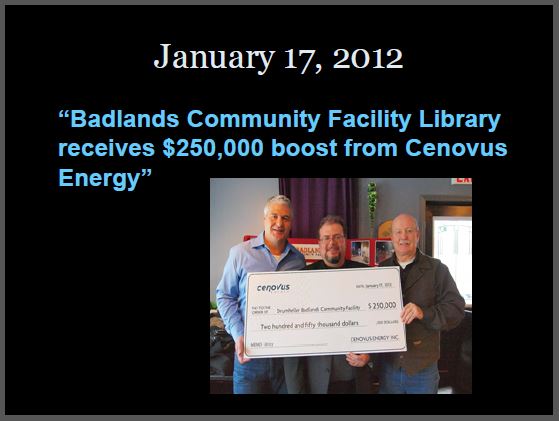 Cenovus Operations Superintendent, Grant Bergos presents a cheque to Jeff Hall and Mayor Terry Yemen. Slide from Ernst presentations.
The Badlands Community Facility announced today a $250,000 donation from Cenovus Energy Inc. for the centre's new library.