Delays on Nova Scotia fracking regulations could be political, Documents show options being presented to government behind the scenes by Michael Gorman, June 15, 2016, CBC News
[CBC not allowing comments to frac articles anymore? Too much truth for Harper appointees on the CBC Board to handle?]
The provincial Energy Department has been presenting government with potential definitions for high-volume hydraulic fracturing, for more than a year. 
The Liberal government continued a moratorium on fracking following the release of the Wheeler Report in August 2014, in part to give it time to develop regulations should the practice one day be permitted; those regulations are supposed to include a definition of high-volume hydraulic fracturing.
Little public information since Wheeler Report
Since then, however, there have been next to no updates from the government or explanations for why the process is taking so long.
The Grits have yet to determine if there is even a commercially-viable resource in the province or produce a plan to answer that question. It's also clear there is no social licence right now in any community, a key recommendation from the Wheeler Report.
Despite the lack of public information, a response to a freedom of information request shows that Energy Minister Michel Samson received a presentation on fracking from department staff last September that included a list of recommended definitions for the terms "high-volume," "hydraulic fracking" and "shale formations."
Information redacted
Those definitions, along with their implications and conclusions of the presentation were all redacted.
It also appears there have been working definitions for the term since at least May 2015.
A technical paper on fracking prepared by Energy Department staff included a proposed definition, according to a department email dated May 15, 2015. That paper was also redacted.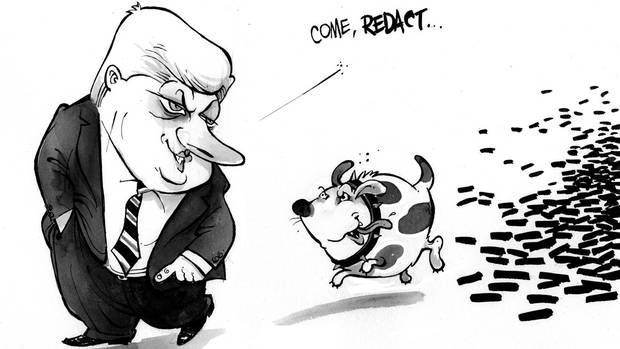 While there are people on both sides of the issue who would like to see more clarity from the Liberals, there is some political safety in being where they are; as long as they can say the issue is being studied, the Grits can't be accused of bringing in an outright ban and, thus, being called anti-business.
And while there may not be an outright ban, the lack of regulations and a definition means companies can't frack, which surely satisfies many people opposed to the practice.
Tory finance critic Tim Houston and his caucus have repeatedly criticized the Liberals for stifling business [poisoning?] potential by not permitting fracking.
Houston accused the Liberals of letting politics get in the way of developing the industry. Knowing people within the department are doing work and bringing forward suggestions makes the delays all the more frustrating, he said.
"You can't hold industry and people hostage to your own political wills. You have to, kind of, explain to people what you're doing and why you're doing it," he said.
NDP Leader Gary Burrill, whose party supports a complete moratorium on fracking [But, like the Alberta NDP, not while in power, resulting in Nova Scotians turfing the NDP in the last election], agreed that the public has a right to know where the government stands on the issue. He didn't mince words about what might be behind the delays.
"Well I suppose a reasonable person could reasonably come to the conclusion that they wish to not have to deal with the substance of this matter until following the general election, but I think that people deserve to know what their position is on the matter now."
Draft regulations scheduled to come last year
A government communications workflow for the week of June 8-12, 2015, notes that communications planning was in progress for public input, a media release and social media plan related to the regulations.
The point is further underscored by a communications workflow for the week of June 29 to July 3, 2015, where the draft fracking regulations were targeted for July 23 or 24 of that year.
"Refreshed" messages on the subject signed off on by the department on July 3, 2015, include the phrase: "This summer, industry and the public will be able to comment on draft provincial regulations" that define the term and outline the parameters for testing and research.
Those draft regulations were never released.
Government still not ready [Or, too many peer-reviewed studies showing frac risks and harms being published daily and too many secrets exposed, law violations and dumping mishaps popping up in the media nearly daily everywhere companies are fracing?]
Samson has repeatedly said the work would be released when it's available, but has offered no other details.
The minister was not made available for an interview on Tuesday. In a statement, Samson said a definition is still not ready and the government is taking the time to get it right.
[Looking for a definition the better to con and frac Nova Scotians with but too worried about getting turfed next election like the NDP were?]
"When a definition and draft regulations are ready, we will share them with industry and with Nova Scotians for review and comment." [Emphasis added]
[Refer also to:
2014 06 17: MUST READ: Dr. Maurice Dusseault, Public Advisor on Council Canadian Academies Frac Panel, Nova Scotia Frac Panel, New Brunswick Energy Institute (that promotes fracing) Filed Frac Patent in 2011; Frac Patent Issued in 2013
2014 07 23: Why are Nova Scotians not demanding that frac patent holder Dr. Maurice Dusseault be removed from the frac panel, his paper where he pushes the Alberta Regulator as model be struck, and a formal apology issued to the public?
2014 08 02: Whycocomagh MUST WATCH "Trust Us" Patronizing Propaganda; Nova Scotia Frac Panel Chair Dr. David Wheeler and member Dr. Maurice Dusseault: "Ordained" Conflicts of Interest? Who's Next?
2014 09 07: Divine intervention or diversion? Nova Scotia slams door shut on high volume horizontal fracing, but opens it wide for other known invasive, contaminating experiments. "These did occasionally contaminate water resources," CAPP says Thanks to Council of Canadians for their incorrect definition of fracing?
2014 10 01: The Road to Hell: Nova Scotia's "proposed law also includes an exemption that would allow fracking for testing and research purposes"
2014 10 06: The Road to Hell Part 2: As expected, Nova Scotia Frac ban bill follows "Alberta Model," Is badly flawed, filled with loopholes to enable fracing free-for-all
2015 02 07: Nova Scotia still creating frac rules (to regulate with "No Duty of Care?") and recreating frac definition (to allow "blanket approval" like in Alberta's Fox Creek World Record Frac Quake Pilot Project?)
2015 06 29: While Ontario Government Won't Define High-Volume Fracking and Lies to the Public, High-Volume Fracking Banned in New York State Today!
2015 12 04: After more than a year, Nova Scotia's Energy Dept can't figure out what a community is, and still can't define high volume hydraulic fracturing "because of the implications that certain words in the definitions can have." And because Council of Canadians still pimps their incorrect definition of hydraulic fracturing?
2016 04 18: Hydraulic Fracturing Tort Litigation Summary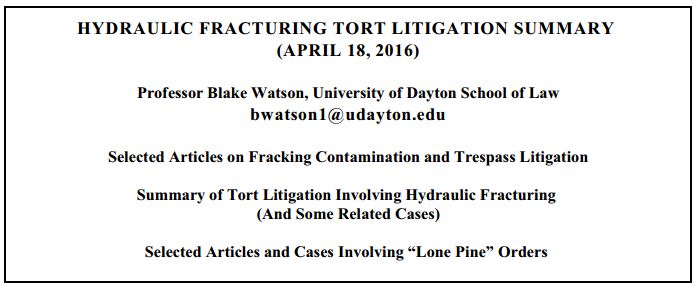 On Page 53, Professor Blake Watson included the Ernst lawsuit: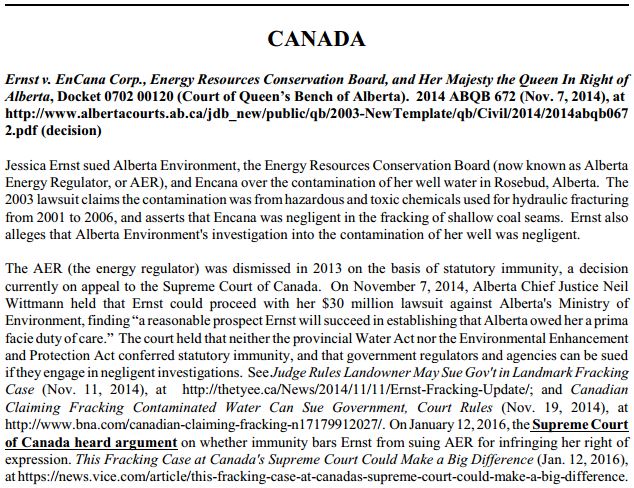 The list is missing Daunheimers lawsuit against Angle/Bellatrix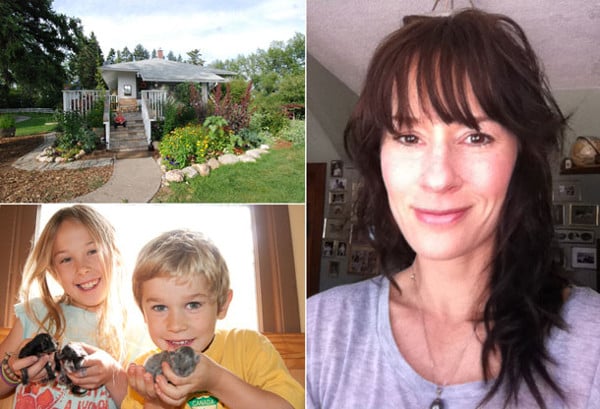 Excellent presentation by Diana Daunheimer on her case:
2015 09 18: Diana Daunheimer – Lawsuit on frack harms – Didsbury, Alberta