A Meeting In A Part
by Wendell Berry
In a dream I meet
my dead friend. He has,
I know, gone long and far,
and yet he is the same
for the dead are changeless.
They grow no older.
It is I who have changed,
grown strange to what I was.
Yet I, the changed one,
ask: "How you been?"
He grins and looks at me.
"I been eating peaches
off some mighty fine trees."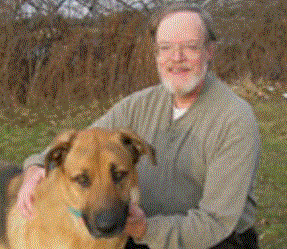 My old pal, Cris McConkey, has passed away by Chip Northrup, December 29, 2015, No Fracking Way
….Cris was always behind the camera – never in front of it. … More importantly, his unblinking eye recorded many of the key moments, key presentations, and major rallies that led to the New York Frack Ban.  Cris would grumble like an angry gnome, he'd complain, he'd call you out when you were out of line. And then he would get the job done. It might take forever, but Cris always got the job done – no matter where, no matter what the hour. Cris was shooting and posting video right up until the end – this was from September 17, long after he was diagnosed as terminally ill.   Cris died defending his position. …
Bill Huston writes: "I've just learned that Cris McConkey, the founder of Shaleshock Media…died this morning at his home near Ithaca. His Dad and brother were with him. Thanks Cris, for all your hard work and dedication. It would be hard to imagine where we would be today without you."
***

***
2011 12 13:
Hydraulic fracturing as it's practiced today will contaminate our aquifers. Not might contaminate our aquifers. Hydraulic fracturing will contaminate New York's aquifers.
If you were looking for a way to poison the drinking water supply…you couldn't find a
more chillingly effective and thorough method of doing so than with hydraulic
fracturing. …
Chemicals injected into the aquifer will persist for many lifetimes. When contamination occurs — and it will occur — we will all pay for it, regardless of where we live. Proving responsibility for groundwater contamination is difficult, costly and time-consuming, and while corporate lawyers drag out proceedings for years, everyone's taxes will pay for the subsurface investigations, the whole-house filtration systems, the unending lab analyses.
… If your well goes bad, neither you, nor your children, nor their children will ever be able to get safe, clean water back. That's too high a price.
–Dr. Paul Hetzler, past environmental engineering technician, NYSDEC Region 5
2012 05 21: Jessica Ernst and Dr. Tony Ingraffea at Elmira Heights New York
Sponsored by The People for a Healthy Environment, Inc. and the Coalition to Protect New York. Produced and edited by Cris McConkey for Shale Shock Media. Camera: Cris McConkey and Bill Huston. Sound: Bo Lipari. Lighting.: Cris McConkey. Bill Huston, and Francis Caver.
Truth and Consequences of Fracking 74 min. by ShaleShockMedia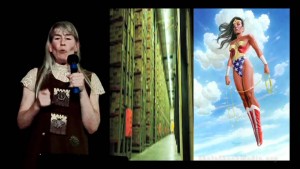 Video cover image filmed by Cris McConkey of Ernst presenting at Elmira, New York, with one of her slides
Q & A after Truth and Consequences of Fracking 45 min. by ShaleShockMedia
2012 05 23: A few days after the Elmira event, Cris filmed Ernst and Ingraffea at Ithaca in the evening, and earlier in conversation at Cornell University Plantations
It was Cris' idea to film Ingraffea and Ernst in conversation.
Cris produced these clips in January 2015, after he was diagnosed with cancer, wanting them archived. Andrew Nikiforuk reported on this conversation in his book Slick Water.
4 autoplay clips, 38:37 Min.
2012 07 30: More Than 1,000 Businesses Demand a Fracking Ban in New York
2012 08 01: Lenape Resources Threatens Lawsuits Over New York Fracking Bans
2013 10 27: All Fracking Eyes On New York Court Of Appeals, The state's highest court soon will rule whether local governments have the authority to ban fracking in their jurisdictions
2013 10 27: Strictly Business: Schuyler County Farm Bureau in New York State rejects fracking by 10 to 6 vote; More than 150 municipalities passed ban or moratorium
2014 01 25: NYC Mayor Bill De Blasio: Fracking science and technology not reliable, Fracking is too much danger to New York water supply and environment in general
"The one thing I am firm about is that I don't see any place for fracking,"
De Blasio said there should be a statewide moratorium on fracking "until the day comes that we can actually prove it's safe and I don't think that day is coming any time soon."
2014 03 08: New York State consultant, John Adgate, hired by health department to assist in review of health effects, slams fracking
2014 06 03: New York State's Local Fracking Bans Spur Debate Before Top Court
2014 06 14: 89-34 vote! New York Assembly passes fracking ban; Senate hopes dim
2014 06 30: Massive Legal Victory in New York State: Towns can ban fracking; New York's highest court ruled in 27 days
2014 10 16: New York Court of Appeals, the state's highest court, rejects oil and gas industry's second bite at communities, Towns can use local zoning laws to keep fracking out
2014 12 17: New York State to ban fracking because of red flags to public health. Health Commissioner Howard Zucker: "Would I let my child play in a school field nearby? After looking at the plethora of reports, my answer would be no."
2015 05 18: Why Did New York State Ban Fracking? Massive study finds health, safety and environmental uncertainties regarding fracking's dangers have 'grown worse over time'
2015 06 29: While Ontario Government Won't Define High-Volume Fracking and Lies to the Public, High-Volume Fracking Banned in New York State Today! ]