Cabot Oil Can't Nix $4M Pollution Verdict, Pa. Families Say by Brian Amaral, June 14, 2016, Law360
Boston — Two Pennsylvania families who say Cabot Oil & Gas Corp.'s natural gas drilling in Susquehanna County contaminated their groundwater blasted the company's efforts to overturn a $4.2 million federal jury verdict in their favor on Monday, the latest chapter in a six-year legal saga [Ernst's lawsuit is now into it's ninth year, and not even past preliminaries yet, with many more years of defedendant delay preliminary tactics expected] that is now punctuated by lawyer-on-lawyer barbs.
The residents fired back in a 188-page brief in Pennsylvania federal court at Cabot's contention that their attorney Leslie Lewis' behavior at trial required overturning the verdict, lowering the damages or ordering a new trial…. [Subscription required]
Dimock landowners slam industry attempt to upend verdict by Ellen M. Gilmer, June 15, 2016, E&E News
Pennsylvania landowners who won a landmark water pollution case against Cabot Oil & Gas Corp. earlier this year issued a scathing response this week to the company's attempt to have the verdict scrapped.
Lawyers for two families in Dimock, Pa., on Monday urged the U.S. District Court for the Middle District of Pennsylvania to reject Cabot's plea for the judge to set aside a jury verdict against the company and rule in its favor.
According to plaintiffs' attorney Leslie Lewis, Cabot was "smarting from a humiliating defeat" after the jury issued a $4.2 million verdict finding the company liable for methane contamination in water wells used by the Ely and Hubert families.
The decision capped off years of high-profile investigations and litigation over the pollution. State regulators linked methane in the water to nearby gas wells, but U.S. EPA later declared the water safe to drink. Cabot has blamed contamination on naturally occurring methane in the area.
[EPA Secret Reality Check:
Exclusive: Censored EPA PA Fracking Water Contamination Presentation Published for First Time by Steve Horn, August 5, 2013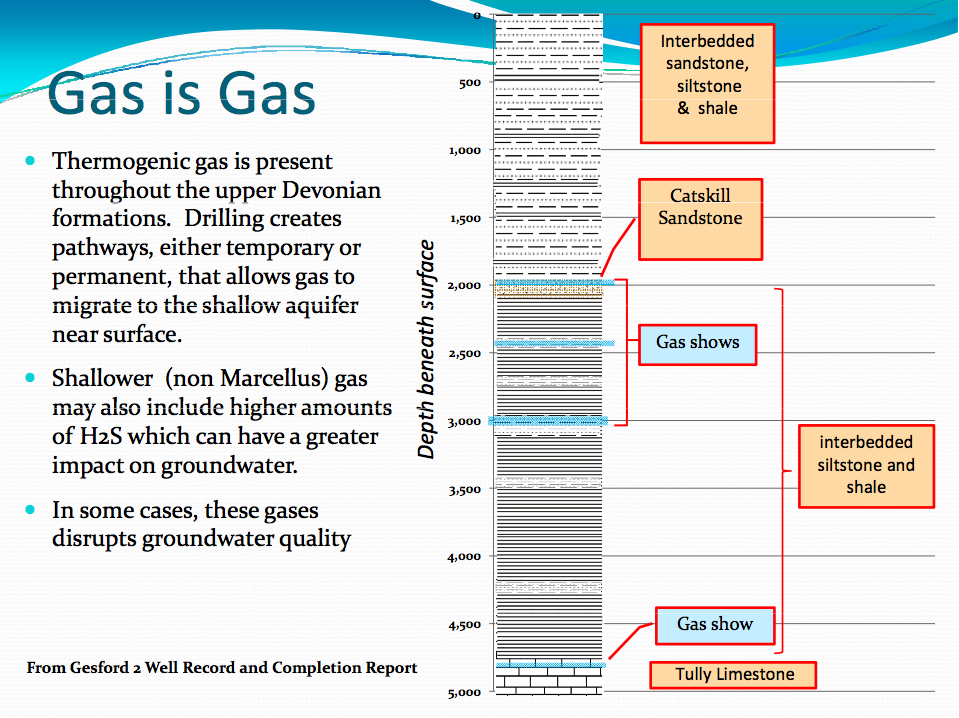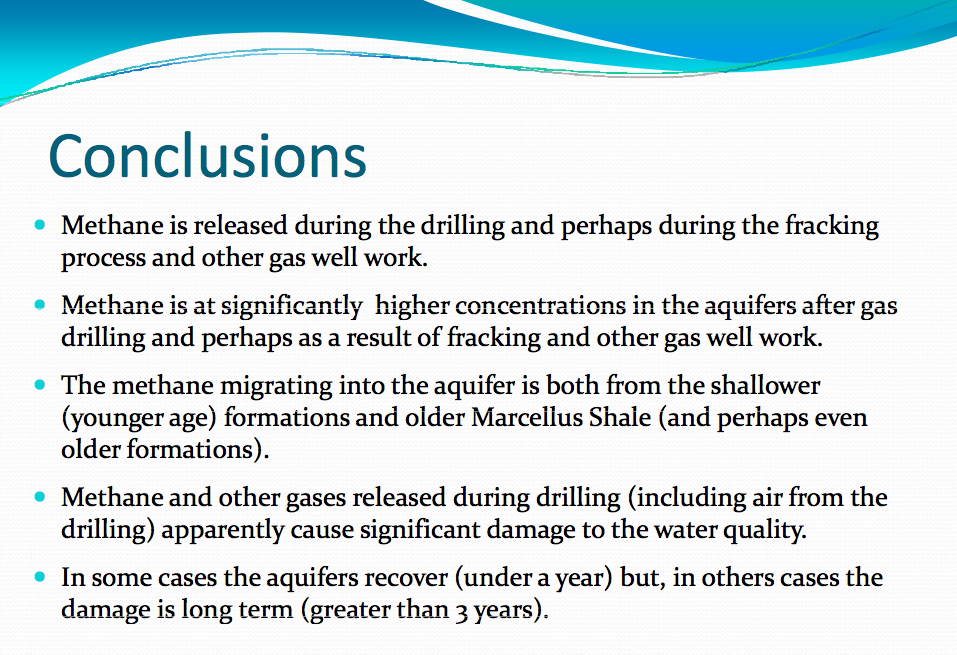 Cabot in April asked the court to toss the verdict and rule in its favor or order a new trial. According to company lawyers, Lewis prejudiced the jury against Cabot and never proved that Dimock problems were linked to Cabot's operations.
"The verdict in this case is, simply put, an aberrant result," Cabot told the court in April (EnergyWire, April 27). "It defies logic, science, temporality, and the evidence. It can be explained only as the product of an overzealous advocate who refused to stay within the lines so carefully drawn by the Court and the applicable rules of procedure and evidence."
Lewis fired back at the company this week, defending the jury's "12 painstaking hours of deliberation" and criticizing the company for targeting her and attempting to upend the outcome.
"Cabot's sweeping assertion that the jury's decision 'defies logic, science, temporality and the evidence' is a melodramatic fiction aimed at recasting ad nauseum selective aspects of the trial, and retrying a case the Court has already heard," she told the court this week. "In its brief, as it did throughout the trial, Cabot demonstrates a disregard for the evidentiary context of this case, and a disdain for Plaintiffs' attorney."
The tension between Lewis and Cabot's attorneys was evident throughout the three-week trial, leading Chief Magistrate Judge Martin Carlson to step in numerous times to scold both sides for hostile exchanges (EnergyWire, March 8).
A spokesman for Cabot did not respond to a request for comment. [Emphasis added]
[Refer also to:
2016 06 02: Federal Public Health Agency Contradicts EPA On Water Contamination In Dimock
2016 04 08: Cabot Appeals 'Grossly Excessive' Damages in Dimock Contaminated Water Wells Case, Asks Court to Overturn $4.24 Million Jury Verdict, or Reduce it to $85,500.
2016 03 10: Jury awards two Dimock Twp. families $4.24 million after Cabot offered a few thousand to Gag & Settle; Cabot plans appeal alleging 'improper conduct' by the families' lawyer ]