Do you kiss your mother with that mouth? in The best – and worst – energy sector stories of 2013 by Jeffery Jones, December 18, 2013, The Globe and Mail
Encana Corp. provided a cure to the common quarterly conference call in February by departing from the dry practice of offering bits of strategy and financial forecasts. It did this by forgetting the cardinal rule: Treat all microphones as if they are live.
Canaccord Genuity analyst Phil Skolnick asked executives: "But in terms of new investment guidelines, which were updated, do you think that prohibits a company like Encana from being acquired?"
Interim CEO Clayton Woitas answered: "The answer would be no." Someone then uttered an obscenity, ostensibly at Mr. Skolnick. After the exchange was posted online, Encana apologized repeatedly.
Prediction: Newly installed CEO Doug Suttles, BP PLC's public face during the 2010 Gulf of Mexico oil spill, will do the talking; Mr. Skolnick will get a nice Christmas card. [Emphasis added]
[Refer also to: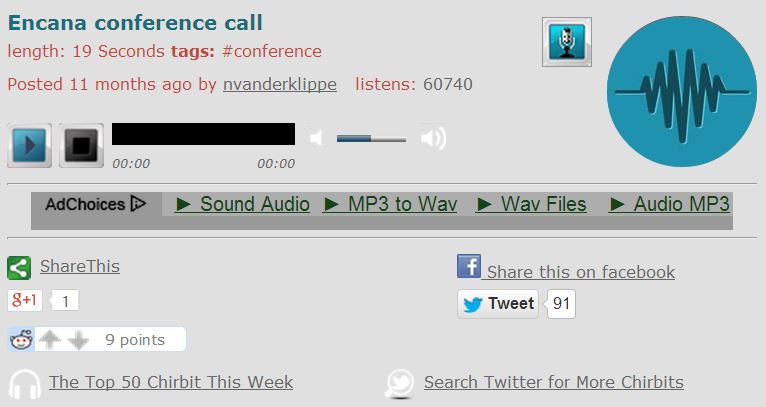 Screen capture taken January 2, 2014