Interview with Dr. Anthony Ingraffea 5 Min. by CBC News, September 29, 2016, event sponsored by concerned citizens
A critical look at the full impacts of unconventional oil and gas development presentation by Dr. Anthony Ingraffea, September 29, 2016, Beringia Centre at 6:30PMa
A few key comments by Dr. Anthony Ingraffea to the Yukon:
"You have to make a moral decision."
…
"NOT what you hear in the local bar."
…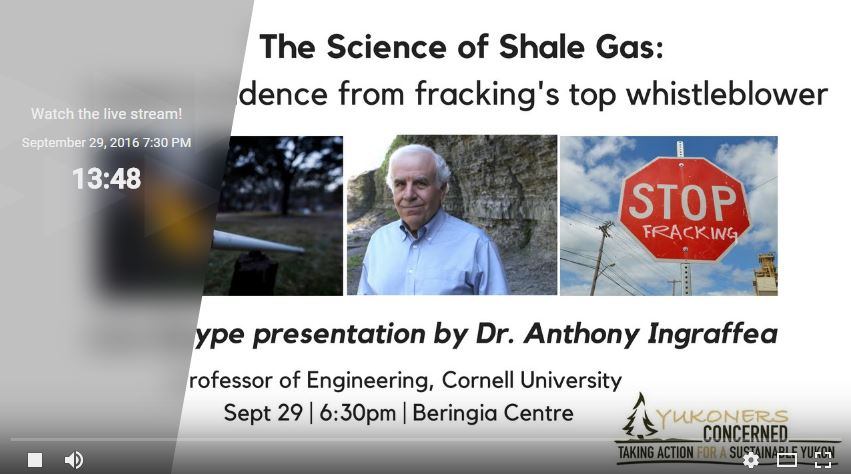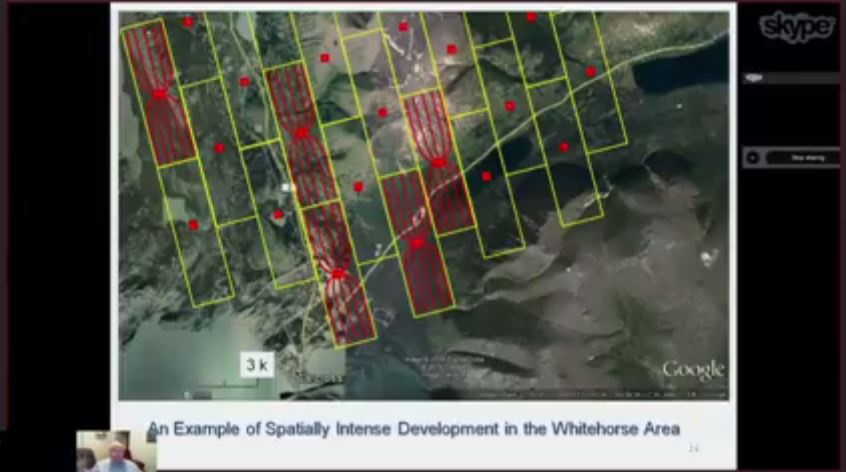 Example of spatial intensity needed to develope shale gas at Carcross in the Yukon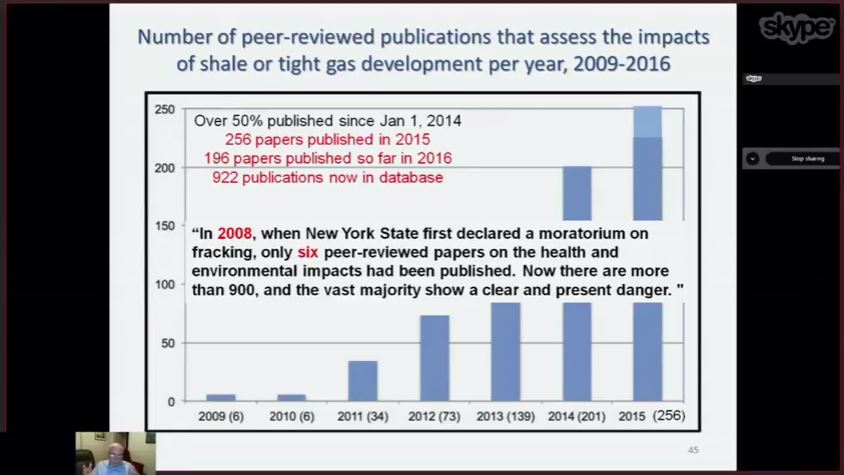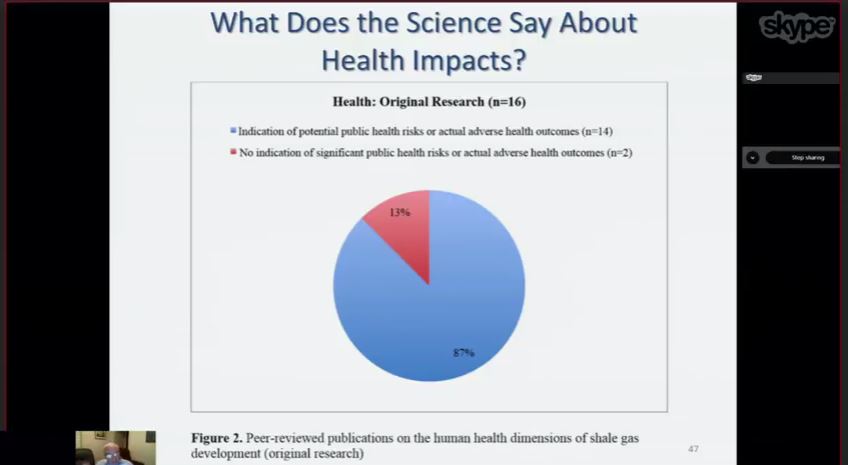 Most studies show seroius health impacts; no studies showed fracing improved health, anywhere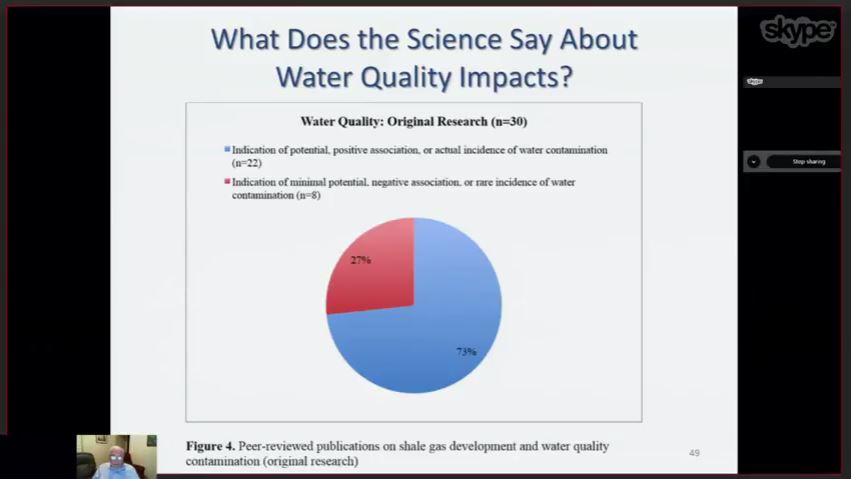 Most studies show negative water quality impacts
Essential information about the risks of developing an oil and gas industry in the Yukon from an industry insider turned public and environmental health advocate!
A live Skype info session by:
ANTHONY R. INGRAFFEA (Ph.D. and P.E.)
Dwight C. Baum Professor of Engineering Emeritus and Weiss Presidential Teaching Fellow at Cornell University
Where: Beringia Interpretive Centre | Whitehorse
When: Thursday, Sept. 29 at 6:30pm
Facebook link: www.facebook.com/events/649173555252512/
Not in Whitehorse? Communities and individuals are invited to watch the presentation live on YouTube.
Click here for the Livestream link [Will be posted to youtube afterwards]
About Dr. Ingraffea
As a scientist and engineer, Dr. Ingraffea is not only one of the leading experts on hydraulic fracturing and unconventional oil and gas development, he is also a concerned citizen who works tirelessly to inform the public about the health and safety risks. Once an industry insider, he is now one of the most vocal opponents of fracking and uses clear and irrefutable science to show the devastating impacts – from the chewed up landscapes, to the water contamination and leaking wells, to the toxic waste products and earthquakes. Dr. Ingraffea is perhaps best known for co-authoring a 2011 study that showed the tremendously high global warming impact of fracking.
Read more about Dr. Ingraffea here…
Oil and gas development in the Yukon
Dr. Ingraffea will be customizing his lecture to the Yukon situation and the special concerns we should have about unconventional fossil fuel extraction being introduced in the North.
Yukoners Concerned will also provide a short overview of the status of oil and gas exploration in the Yukon, and the different areas where government and industry are pushing to drill and frack.
… Over 8,000 Yukoners have signed a petition to keep the Yukon frack-free, and we need your support to keep up the pressure for a complete ban on fracking, especially with an upcoming territorial election.
Please join us for this presentation to understand the science behind unconventional oil and gas development and the reasons why fracking would be bad for Yukoners and our environment. [Emphasis added]