Fracking in a Permafrost Environment: Key Questions Complete conference, with Q & A, 3 hours by Program on Water Issues at the Munk School of Global Affairs, University of Toronto.
Presentation by Dr. Anthony Ingraffea (one of his best)
Starts at 1 hour and 15 min.  Worthwhile watching first.
Some screen snaps below. White text at bottom of screen snaps is transcript of the speakers – also typed out beneath each snap for easier reading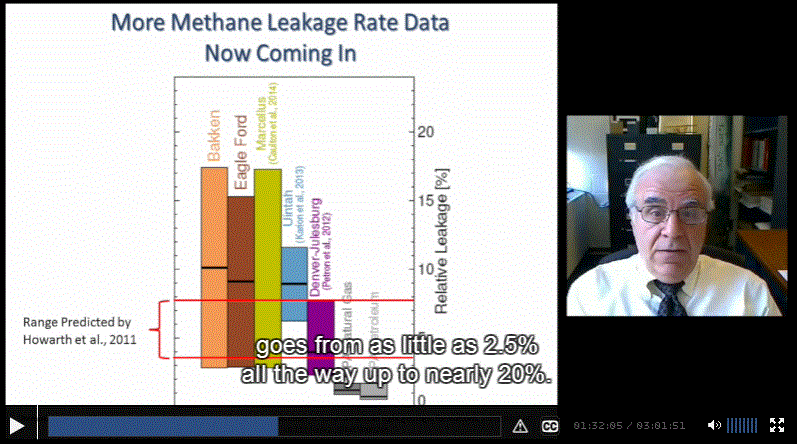 Dr. Anthony Ingraffea: goes up from as little as 2.5% all the way up to nearly 20%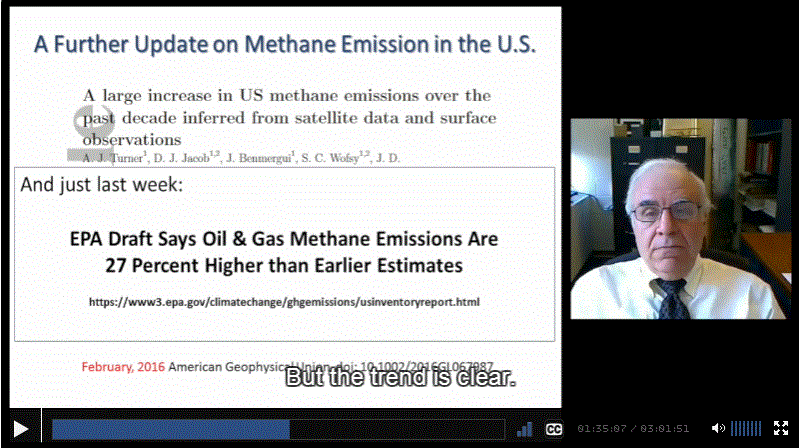 Dr. Anthony Ingraffea: and the trend is clear.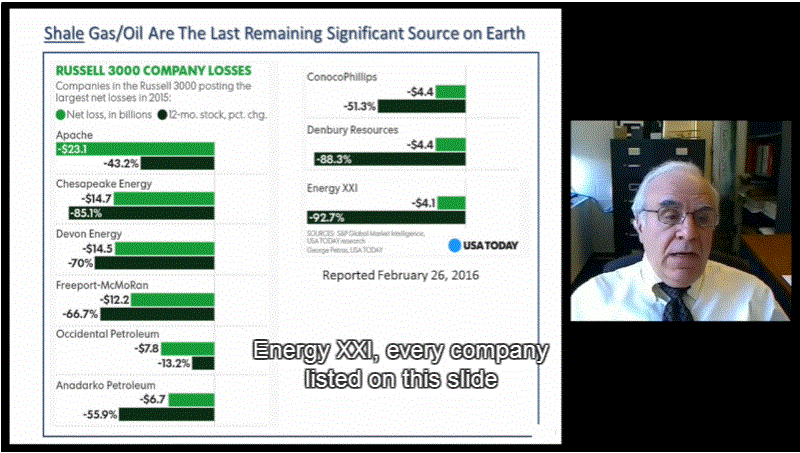 Dr. Anthony Ingraffea: Energy XXI, every company listed on this slide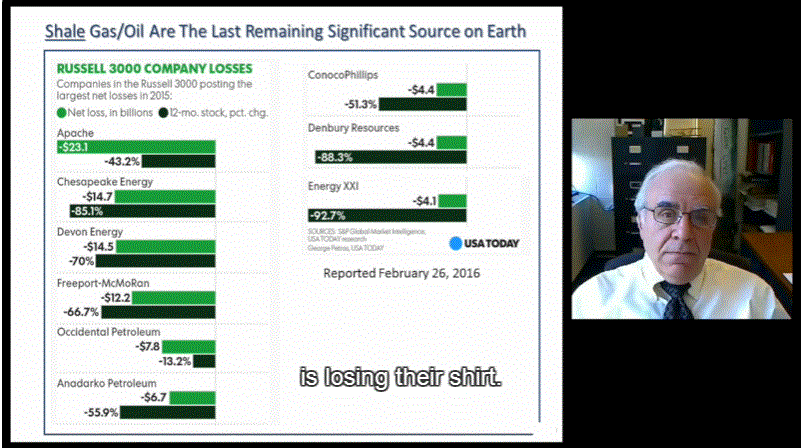 Dr. Anthony Ingraffea: is losing their shirt.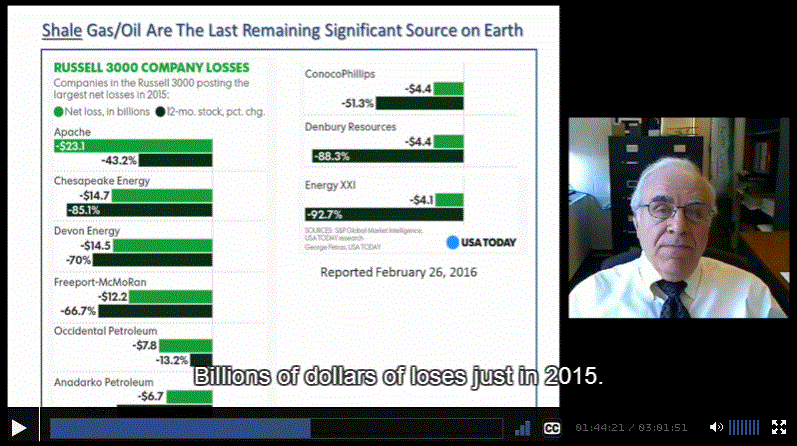 Dr. Anthony Ingraffea: Billions of dollars of loses just in 2015.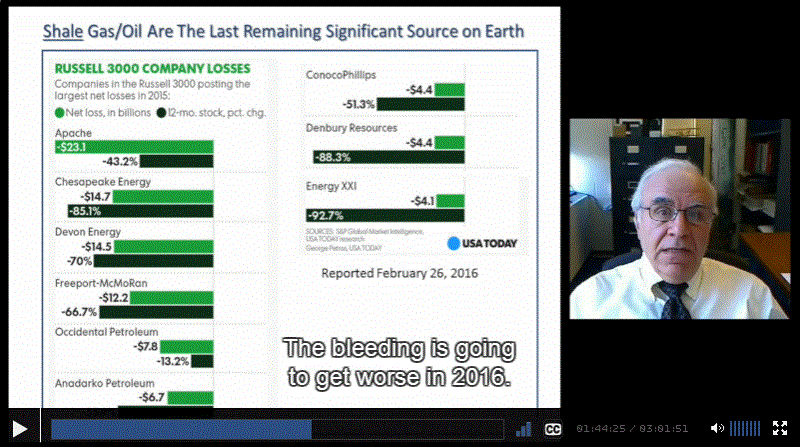 Dr. Anthony Ingraffea: The bleeding is going to get worse in 2016.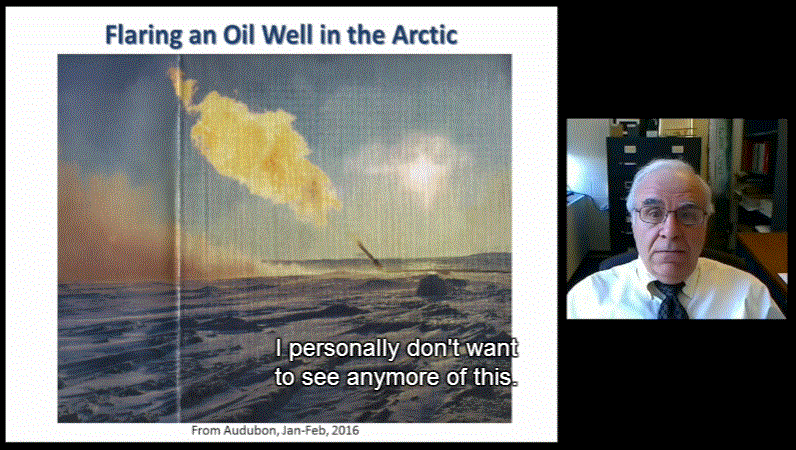 Dr. Anthony Ingraffea: I personally don't want to see anymore of this. [Dr. Ingraffea better not visit Alberta]
Presentation by Dr. Christopher Burn [Excellent and fascinating!]
Starts at 11 Min. after the introduction by Adèle Hurley, Director of the Program on Water Issues.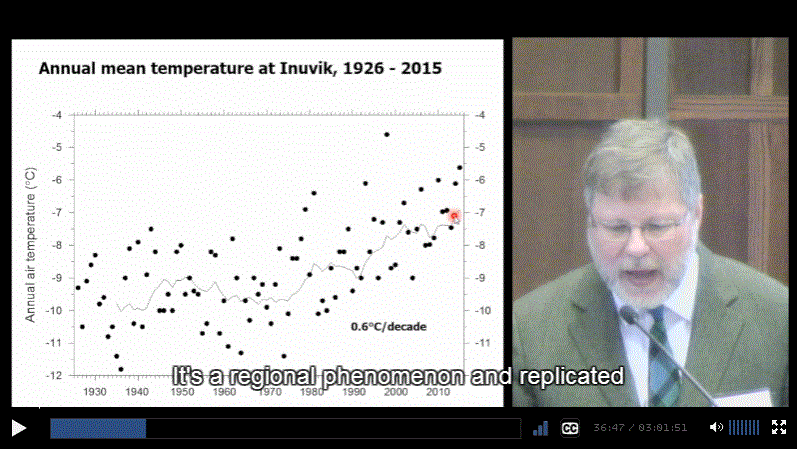 Dr. Christopher Burn: It's a regional phenomenon and replicated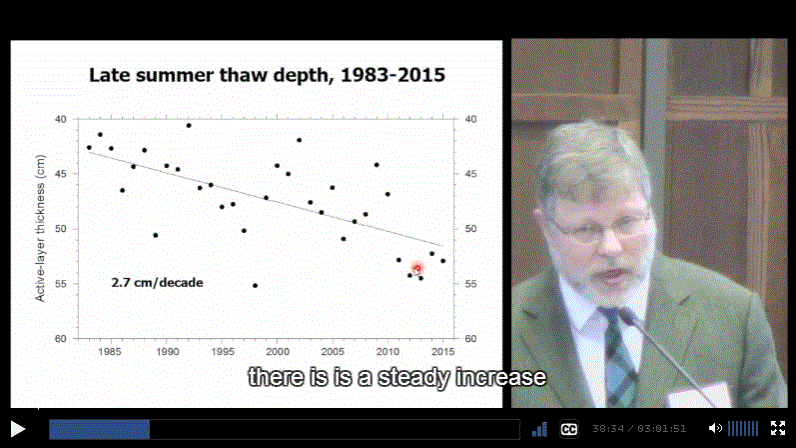 Dr. Christopher Burn: there is a steady increase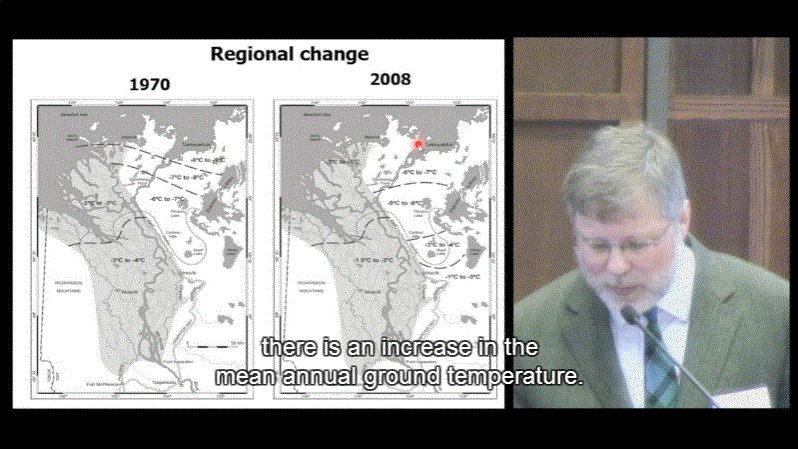 Dr. Christopher Burn: there is an increase in the mean annual ground temperature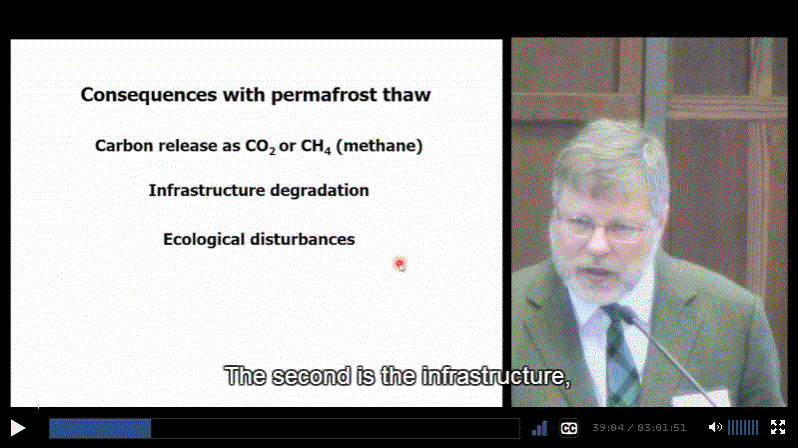 Dr. Christopher Burn: The second is the infrastructure.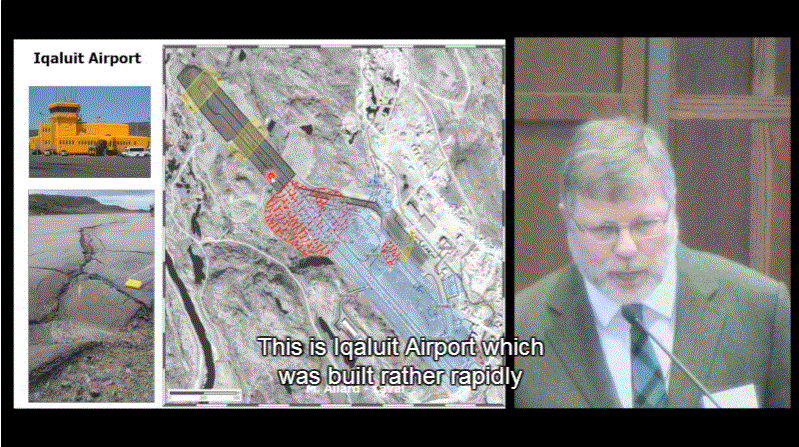 Dr. Christopher Burn: This is Iqaluit Airport which was built rather rapidly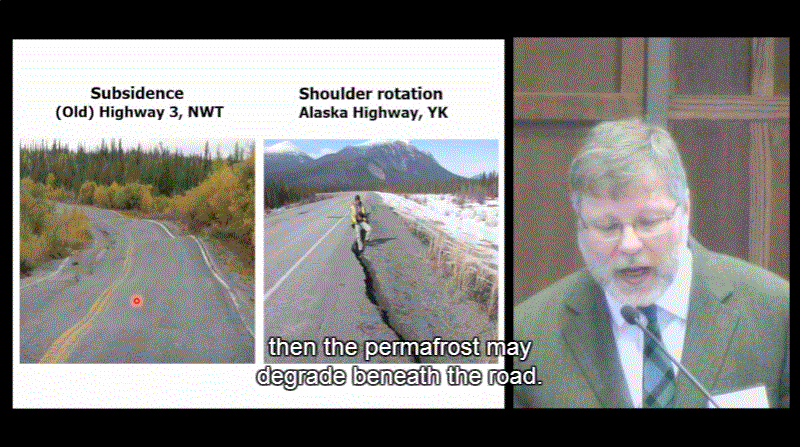 Dr. Christopher Burn: then the permafrost may degrade beneath the road
Estimate of carbon in the top 3 metres of permafrost worldwide: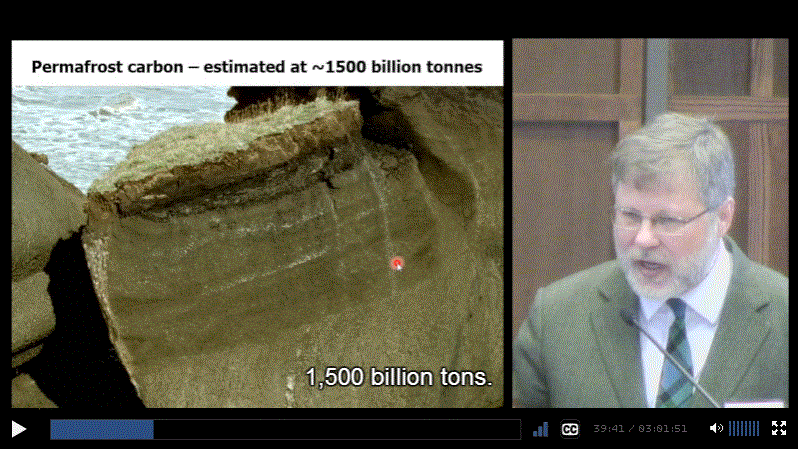 Dr. Christopher Burn:  "That's about 100 times our annual industrial emissions worldwide"
Presentation by Dr. John Cherry [Appointed by the Harper government to be Chair of the Council of Canadian Academies Frac Review Panel that ignored the most damning peer-reviewed, published science and data showing frac harm & pollution and instead, relied on oil industry lobbying propaganda and lies by the "No Duty of Care" Alberta Energy Regulator (100% funded by the industry)]
Starts at 45 Min.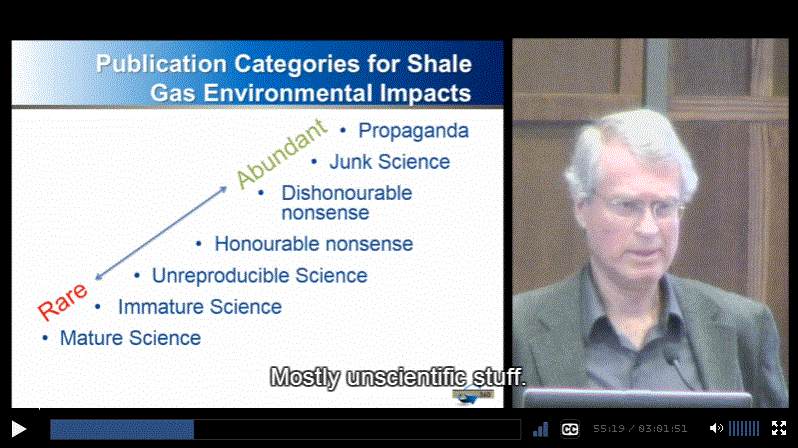 Dr. John Cherry: Mostly unscientific stuff
[Like Dr. Cherry and his frac panel publishling industry's Big Lie that fracing has never been proven to contaminate ground water?]
[Reality checks:
What is Dr. John Cherry Promoting: Science or Propaganda?
Fracking Data Woefully Lacking in Canada Reports John Cherry and his Council of Canadian Academies Frac Panel, So also reported John Cherry for the Canadian Council of Ministers of the Environment 12 years earlier but that John Cherry neglected to include in his 2014 expert frac panel report
What's Missing from John Cherry's Expert Council of Canadian Academies Frac Panel Report?
Did the Council of Canadian Academies' Frack Panel 'Cherry-Pick' the Scientific Evidence on Harms from Fracking?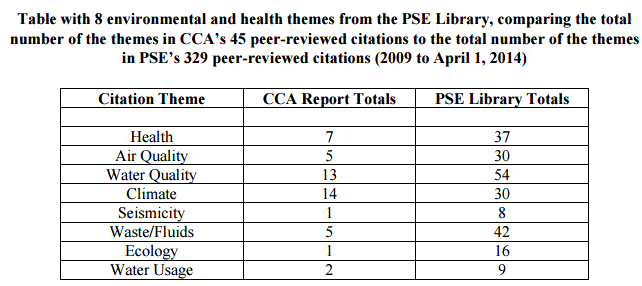 Where were Alberta's Chief Medical Officers of Health, including Dr. Nicolas Bayliss? Where was Dr. James Talbot's "tremendous passion and knowledge" refusing to help Albertans poisoned by fracing, not warning others they're next?
Why Did New York State Ban Fracking? Massive study finds health, safety and environmental uncertainties regarding fracking's dangers have 'grown worse over time' ]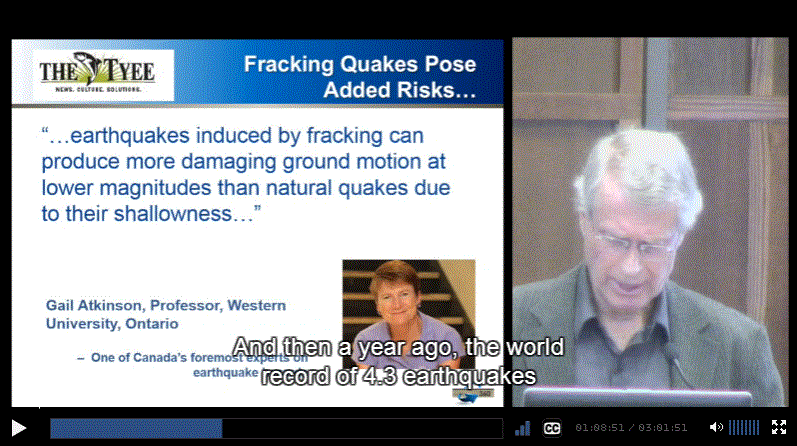 Dr. John Cherry: And then a year ago the world record of 4.3 earthquakes
[Why does Cherry neglect to mention that on the day of Ernst's Supreme Court of Canada hearing, January 12, 2016, Repsol frac'd a new world record 4.8 M quake in Alberta!?]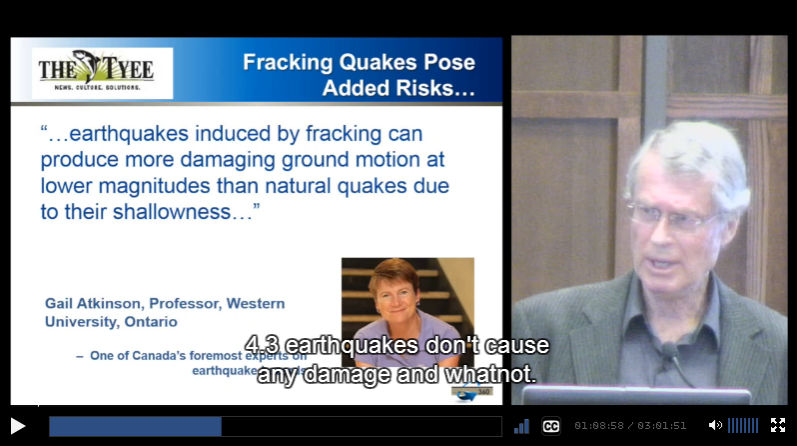 Dr. John Cherry: 4.3 earthquakes don't cause any damages and whatnot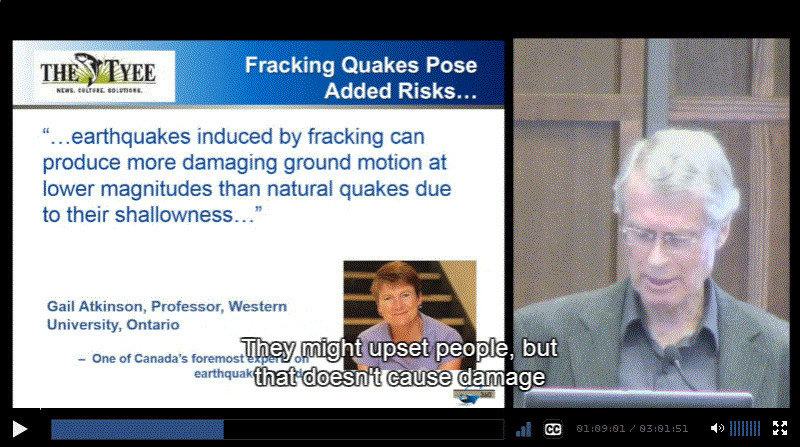 Dr. John Cherry: They might upset people, but that doesn't cause damage
[A few more reality checks for Dr. John Cherry:
Alberta frack operation near Devon shattered home window; No wonder Edmonton-area residents are protesting fracing near their homes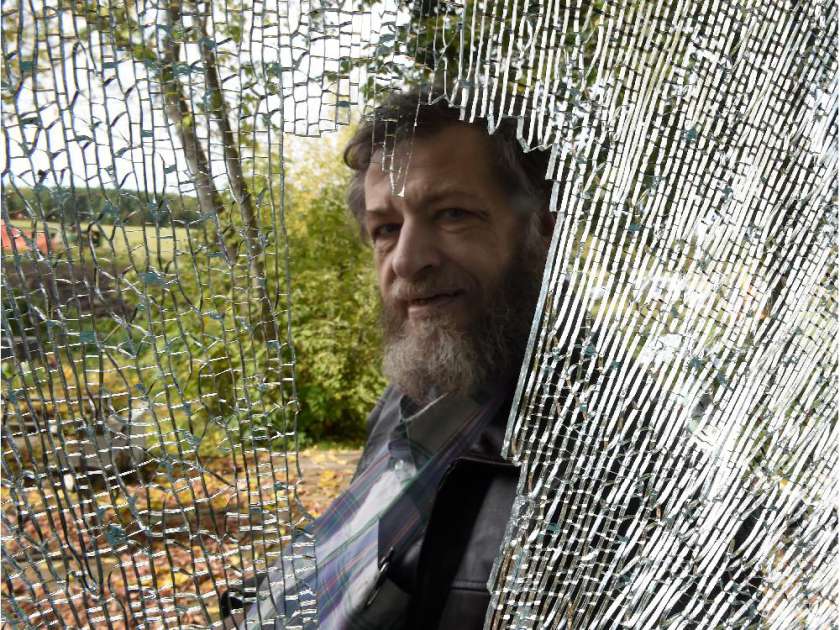 Fracking Industry Has Changed Earthquake Patterns in Northeast BC

Earth scientists, for example, have long observed that the energy released from natural earthquakes can force dramatic changes in groundwater flow, levels and quality. At the same time, the shaking motion caused by earthquakes can also release a variety of gases through newly formed faults and fractures in the ground. 


According to one industry textbook on the subject of gas migration, seismic activity can form "vertical and subvertical faults and fractures above petroleum reservoirs." As a result, the increased upward migration of radon, hydrogen sulphide, methane and carbon dioxide in seismically active areas "can become a major environmental hazard."


Despite research in Australia showing high levels of methane, radon and CO2 escaping from fracked landscapes into the atmosphere, no such monitoring is taking place in either Alberta or B.C. 

… A recent presentation by Dan Walker, senior petroleum geologist for the BC Oil and Gas Commission, identified public safety, property damage, well bore integrity (the shaking can cause wells to leak methane) and aquifer contamination as genuine hazards from industry quakes.

The Nightmare of Ann Craft: Fracked, then Poisoned, Albertan says drilling buckled her property. Then the real misery started
Alberta landowners near Cochrane and Peace River have reported several abnormal seismic events near oil fracking operations that have broken windows and cracked foundations.
Felt Seismicity Related to Hydraulic Fracturing
… if these events are generating ground motions large enough to be felt on surface, then there needs to be an assessment of the seismic hazard on site to answer questions about where shaking may be most intense and to what standards equipment needs to be built to withstand such motion.
The public concern about connections from the treatment zone to groundwater aquifers can be answered with these data. From the perspective of fault activation, often this is an undesirable consequence of hydraulic stimulation if these faults provide pathways for fluid to escape formation. Again, being able to position these faults with respect to the reservoir stimulation is of prime concern.
Fracking Quakes Pose Added Risks and Require Study, Expert Warns
A recent talk by Usman Ahmed, the vice president of Baker Hughes, a major fracking company, highlighted the chaotic and non-linear nature of cracking shale rocks which are already under high stress.
Ahmed said that 70 per cent of unconventional wells in the U.S., even with fracking, do not meet their production targets; that 60 per cent of all fracture stages are ineffective; and that 73 per cent of operators say they do not know enough about the subsurface, let alone where the faults are.
He ended his talk by asking that the industry "avoid faults and geohazards."
Spectraseis Seismic Monitoring
Wellbore damage may be a common side effect of [oil and gas] induced seismicity, leading to:
– Contamination of shallow aquifers
– Production loss along damaged well bores
– Loss of reservoir isolation
Fracking Increases Radon Gas Hazard, US Study Finds
Another major U.S. health study has found that the hydraulic fracking of unconventional rock formations can liberate and accelerate the release of radon, a highly carcinogenic gas.
… The mechanism for releasing radon into the atmosphere in fracked landscapes may be similar to that caused by earthquakes … Atmospheric levels of radon will typically increase fivefold prior to an earthquake due to stress changes in rock which, in turn, opens new fractures and pathways to the surface.
2016 01 16: Earthquake Report in Fox Creek Area
The Town of Fox Creek is again in the media spotlight, claiming the record for the largest seismic event in Alberta. This is definitely not the publicity that Fox Creek is looking for as we try to attract families and businesses to our Town.
We have been working with various government departments such as the AER to ensure that events such as this one do not happen in this area. We have been told by these government bodies that they have safe guards in place such as the traffic light system, but this does not seem to be working for us.
We have had water shortages due to the water levels in our aquifers. In 2015, we had to haul potable from surrounding communities just to supply drinking water to our residents at a cost in excess of $300,000.00 dollars, of which we were not assisted by industry or the provincial government.
Recently we had a huge well blow out, again it made the news, but Fox Creek residents were the last ones to be notified by AER. A year and a half ago, we had a whistle blower inform us that a drilling rig had completed an improper cement job on well and that may affect the drinking water of Fox Creek.
When we questioned those involved again the town was first told that it didnt happen as reported to us; and then that it did indeed happen but all was ok and they were sending inspectors out to investigate in a few days.
We have been working closely with Industry asking for information on their planned work activities in this area so that we are aware of what is happening and are able to respond to inquiries and keep our residents informed.
Fox Creek Town Council is very concerned, as it seems that Industry and the Provincial Government have been turning a blind eye as to what has been going on in our area. As mentioned earlier, we have met with AER and various Ministers to state our concerns.
We have industry pulling water from our rivers, streams and lakes at rates we feel far exceed their capabilities to replenish themselves, and we do not want to be left with swamps that were once prize trophy lakes, or have good flowing rivers become just a trickle.
… Our final project for 2016 will be to upgrade our water system at a cost of $15,000,000.00 dollars. This is to ensure we will have enough safe drinking water for our current residents and businesses and to supply the new ones that we are hoping will call Fox Creek home.
Having said this, as we read the paper we see yet another world record set for Fox Creek for the largest earth quake in Alberta, then only to be told by some of the people we have been working with, calling to say they are unsure if Fox Creek is the place for them.
__________
In a statement, Repsol confirmed the seismic event and said the company was conducting hydraulic fracturing operations at the time it happened.
Jeffrey Gu, associate professor of geophysics at the University of Alberta, said the area surrounding Fox Creek has been experiencing a proliferation of quakes lately.
He estimates in the last six months there have been hundreds of quakes in the area ranging in magnitude from 2.0 to 3.0.
But it is not considered a risky area with such a low population, said Gu. 
End more reality checks for Dr. John Cherry]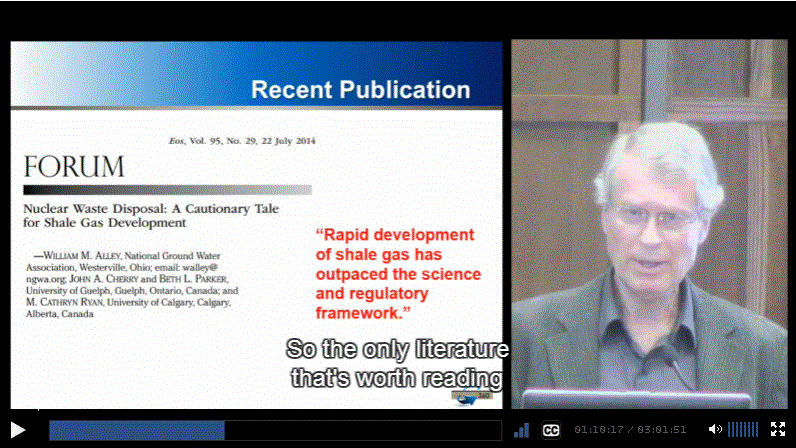 Dr. John Cherry: So the only literature that's worth reading
Dr. John Cherry: is the peer-reviewed literature because in fact,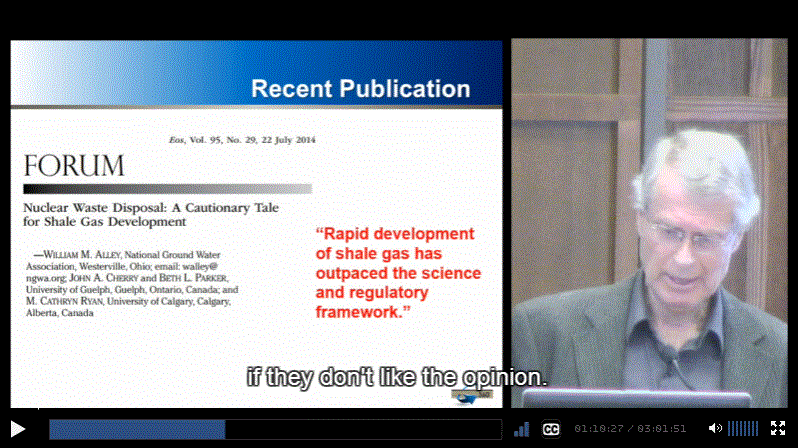 Dr. John Cherry: if they don't like the opinion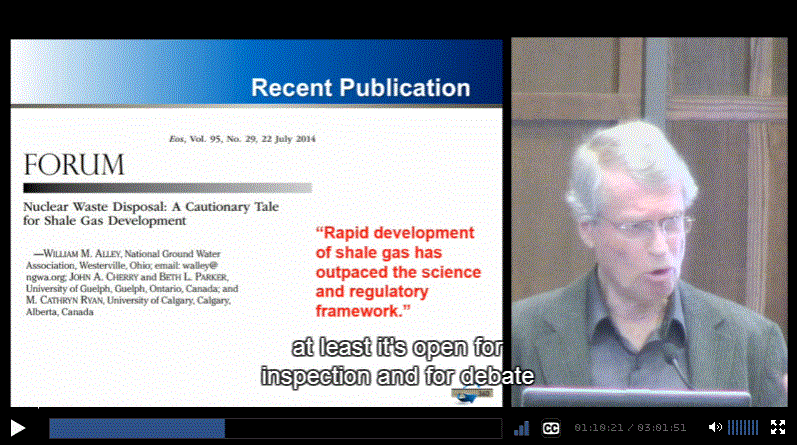 Dr. John Cherry: at least it's open for inspection and for debate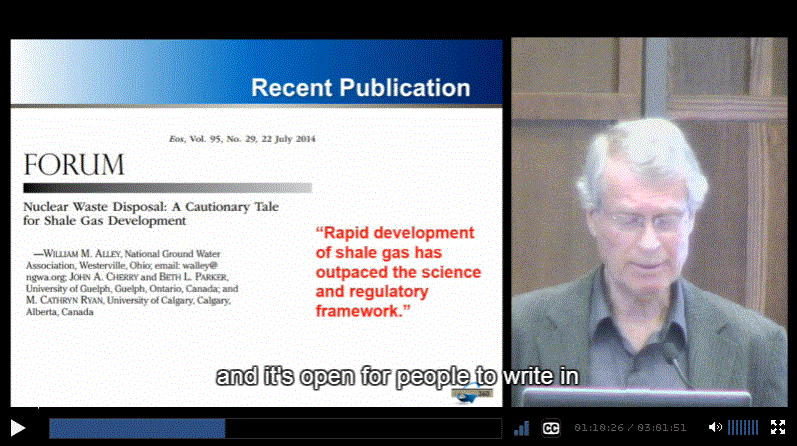 Dr. John Cherry: and it's open for people to write in
[Then why did Dr. John Cherry and his Council of Canadian Academies leave out the most important and damning contamination cases, science and data in their frac review and why does Dr Cherry ignore much of the published, peer-reviewed papers and data showing frac harm and risks? Why is the Munk School of Global Affairs promoting frac propaganda?]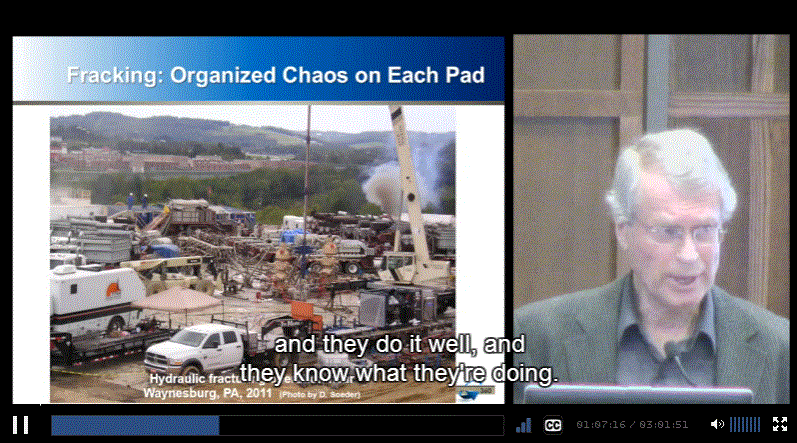 Dr. John Cherry: and they do it well, and they know what they're doing
[For anyone interested in the truth about "what they're doing" and how "well" they're doing it, read Andrew Nikiforuk's Slick Water.]
[Yet more reality checks for Dr. Cherry: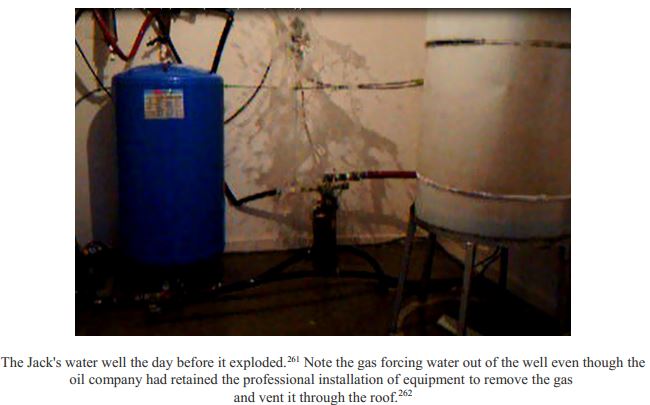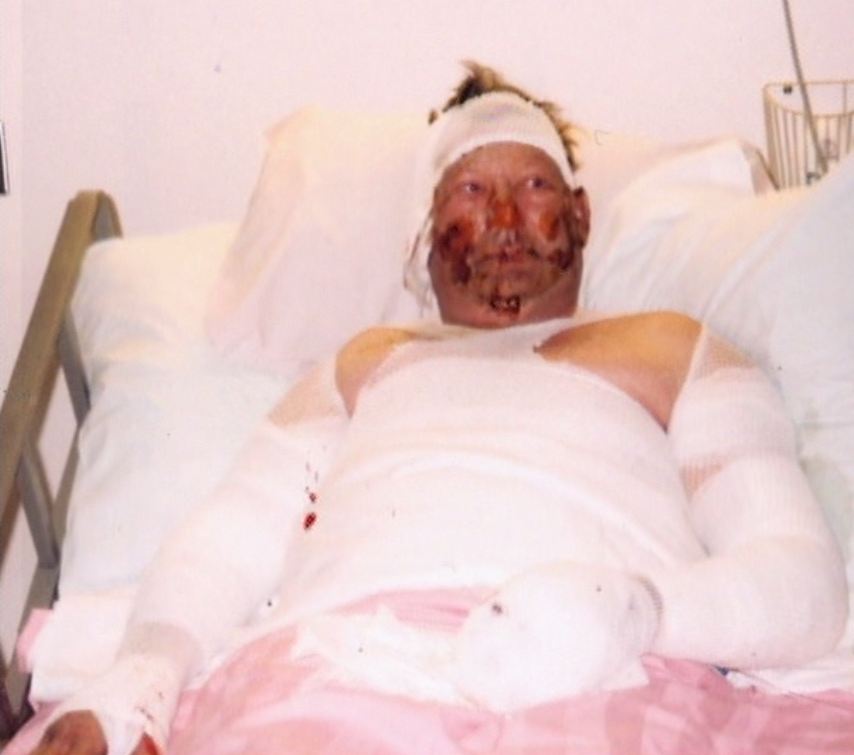 2006: Bruce Jack in hospital after his methane and ethane frac contaminated water well exploded during testing by two industry gas-in-water testers.
"At the moment, we're doing it by brute force and ignorance"
2013: Maddow shows incredible photos from explosive Texas 'fracking' accident
"Oil and gas workers were 'fracking' in Hemphill County, Texas," Maddow said. … An explosion launched the so-called "frac stack," the pipe for drilling and flushing water and debris from the drilling site, into the air like a javelin. It came down on nearby truck, impaling the vehicle. No one was killed. One worker suffered a concussion, but thankfully there were no other injuries. … Maddow called it a "spectacular and highly visible failure in the world's most profitable industry."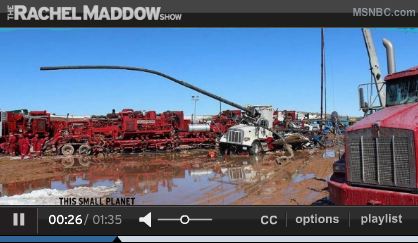 2014: There are proven cases of fracking contamination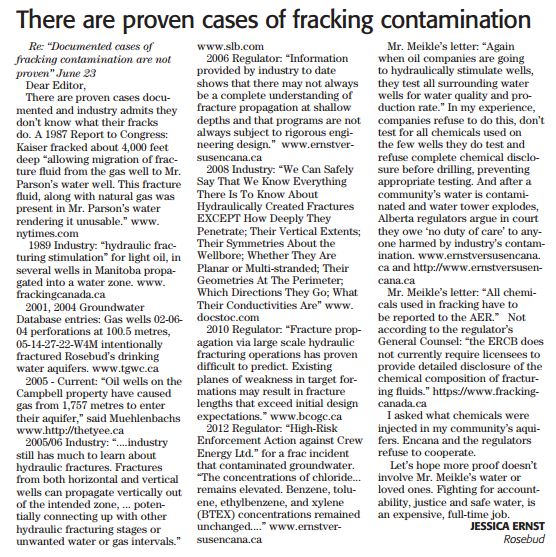 Re: "Documented cases of fracking contamination are not proven" June 23
There are proven cases documented and industry admits they don't know what their frac's do.
1987 Report to Congress: Kaiser frac'd about 4,000 feet deep "allowing migration of fracture fluid from the gas well to Mr. Parson's water well. This fracture fluid, along with natural gas was present in Mr. Parson's water rendering it unusable."
1989 Industry: "hydraulic fracturing stimulation" for light oil, in several wells in Manitoba propagated into a water zone.
2001, 2004 Groundwater Database entries: Gas wells 02-06-04 perforations at 100.5 metres, 05-14-27-22-W4M intentionally fractured Rosebud's drinking water aquifers.
2005 – Current: "Oil wells on the Campbell property have caused gas from 1,757 metres to enter their aquifer," said Muehlenbachs
2005/06 Industry: "….industry still has much to learn about hydraulic fractures. Fractures from both horizontal and vertical wells can propagate vertically out of the intended zone, … potentially connecting up with other hydraulic fracturing stages or unwanted water or gas intervals."
2006 Regulator: "Information provided by industry to date shows that there may not always be a complete understanding of fracture propagation at shallow depths and that programs are not always subject to rigorous engineering design."
2008 Industry: "We Can Safely Say That We Know Everything There Is To Know About Hydraulically Created Fractures EXCEPT How Deeply They Penetrate; Their Vertical Extents; Their Symmetries About the Wellbore; Whether They Are Planar or Multi-stranded; Their Geometries At The Perimeter; Which Directions They Go; What Their Conductivities Are"
2010 Regulator: "Fracture propagation via large scale hydraulic fracturing operations has proven difficult to predict. Existing planes of weakness in target formations may result in fracture lengths that exceed initial design expectations."
2012 Regulator: "High-Risk Enforcement Action against Crew Energy Ltd." for a frac incident that contaminated groundwater. "The concentrations of chloride…remains elevated. Benzene, toluene, ethylbenzene, and xylene (BTEX) concentrations remained unchanged…."
Mr. Meikle's letter: "Again when oil companies are going to hydraulically stimulate wells, they test all surrounding water wells for water quality and production rate."
In my experience, companies refuse to do this, don't test for all chemicals used on the few wells they do test and refuse complete chemical disclosure before drilling, preventing appropriate testing. And after a community's water is contaminated and water tower explodes, Alberta regulators argue in court they owe 'no duty of care' to anyone harmed by industry's contamination.
Mr. Meikle's letter: "All chemicals used in fracking have to be reported to the AER."
Not according to the regulator's General Counsel: "the ERCB does not currently require licensees to provide detailed disclosure of the chemical composition of fracturing fluids."
I asked what chemicals were injected in my community's aquifers. Encana and the regulators refuse to cooperate.
Let's hope more proof doesn't involve Mr. Meikle's water or loved ones. Fighting for accountability, justice and safe water, is an expensive, full-time job.
Jessica Ernst
Rosebud
2015: Regulators launch inquiry after WFAA questions EOG gas well records related to Cody Murray's water well explosion. Will the AER ever investigate Encana illegally fracing Rosebud's drinking water aquifers?
2015: Another frac lawsuit: Cody Murray from Texas left permanently disabled from burns after fracking causes water well to explode
2015: Texas: Cody Murray and family sues fracking companies after giant fireball rips through drinking water well, injures members
2014: Flash fire burns four people, including 4 year girl; methane contamination in well water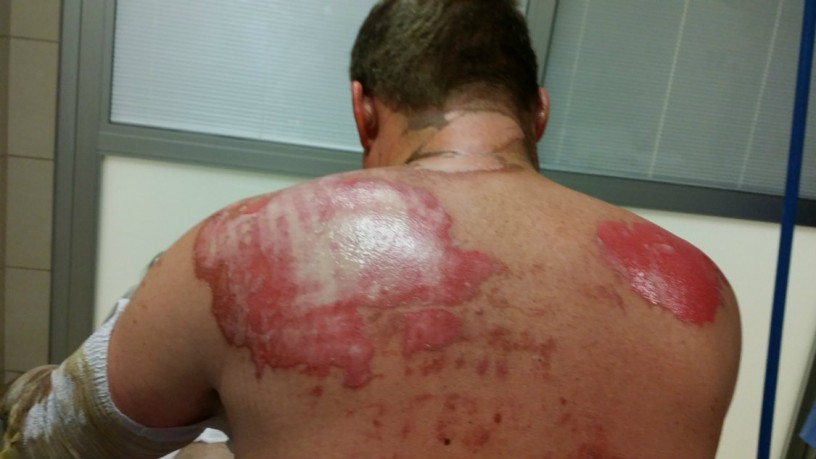 2015: Jack Shawn Eyles, 28, from Kelowna, dies fracking in NE BC for Calfrac (Nitrogen Pumping Division) on Progress Energy Canada Ltd. Site: "Not an explosion as we usually think, but an explosive or sudden release of extremely high pressure"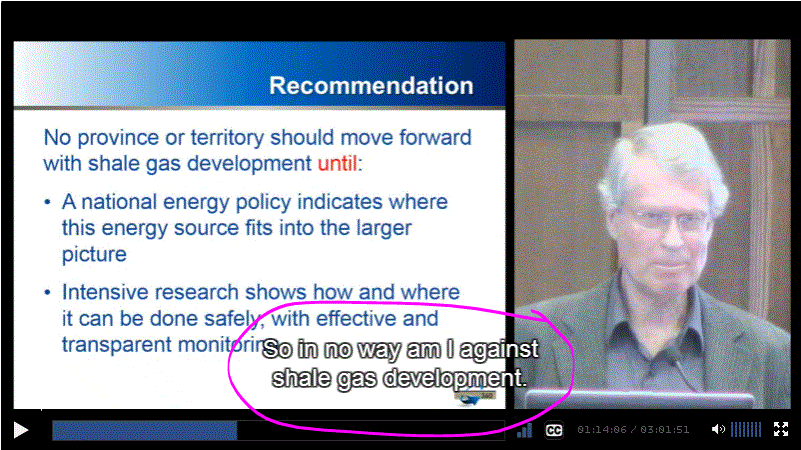 Dr. John Cherry: So in no way am I against shale gas development
***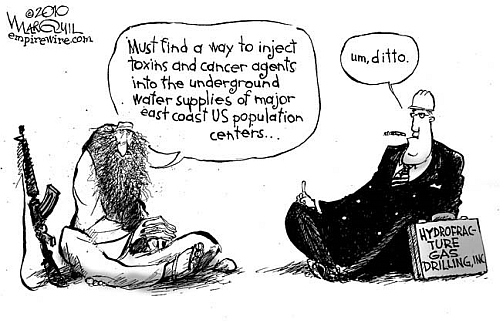 ***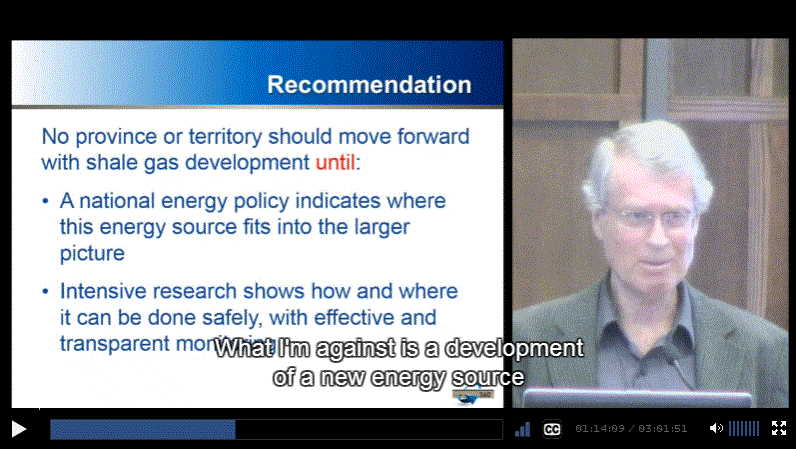 Dr. John Cherry: What I'm against is a development of a new energy source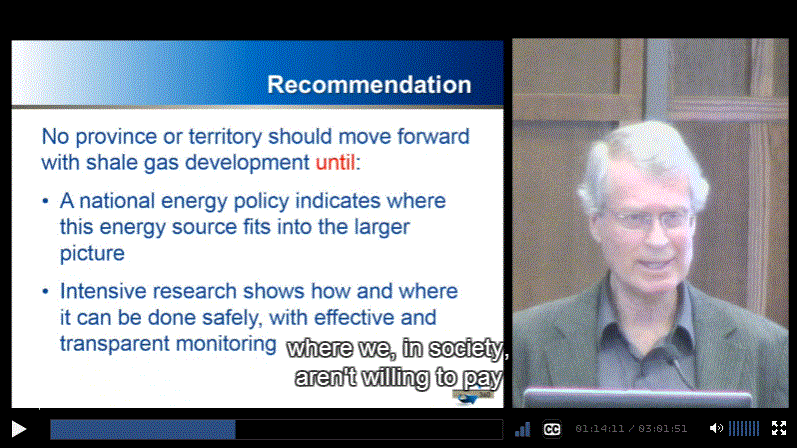 Dr. John Cherry: where we, in society aren't willing to pay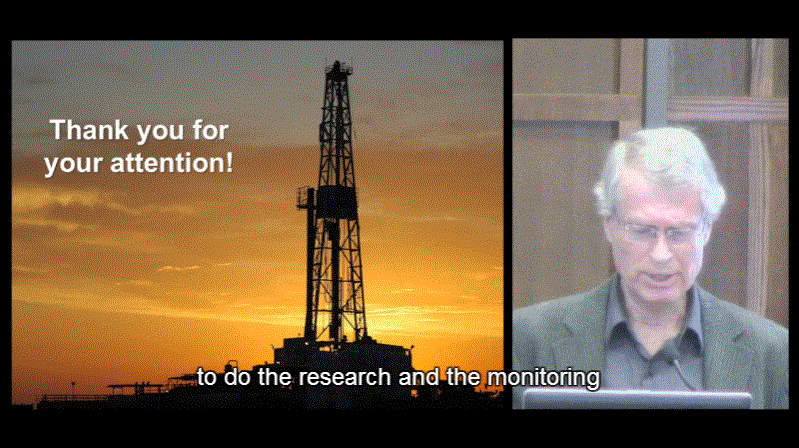 Dr. John Cherry: to do the research and the monitoring
[Cherry Reality Check: Governments and regulators keep ignoring Cherry's call for monitoring while innocent families get poisoned, and Dr. Cherry appears to be ignoring that his recommendations are being ignored – or – is it an act, part of the frac fraud? Recommend monitoring, year after year, knowing it will never happen? To make it appear as if there's an "expert" protecting Canada's water?]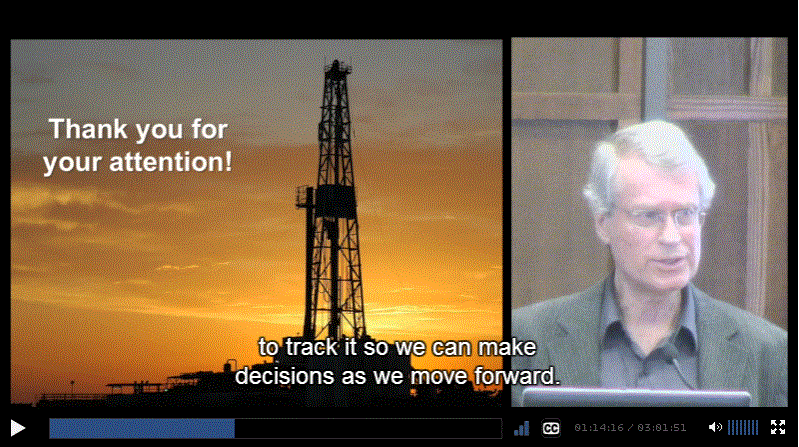 Dr. John Cherry: to track it so we can make decisions as we move forward.
***
[A few Panel Member Reality Checks:
Conoco Phillips says fracing happens below water, below permafrost. Conoco Phillips needs to read some AER and Karlis Muehlenbachs research results and review industry's perf and frac data.
One example: In 2011, Dr. Muehlenbachs presented in Washington that more than 70% of casing gases come from the intermediate layers of energy well bores, not the target zone:
AER (when it was the EUB) later confirmed Muehlenbach's research:
Caleb Behn, like John Cherry, promotes fracing under the guise of requesting regulations to make it safe (aka "Synergy Alberta" funded by AER and CAPP):
Who do Caleb Behn and Council of Canadians represent? One Step Forward, Two Steps Back: Call for Federal Fracking Regulation Flies in the Face of Call for a Ban
Bernadette Conant, CEO, Canada Water Network:
Cumulative frac harms: Who's looking? Canada Water Network? Synergy group extraordinaire with Alberta Government Bev Yee on the Board who helped cover-up Encana fracing Rosebud's drinking water aquifers?
End a few Panel Member Reality Checks]
***
And then there's Frac Promoting Frac Patent holder Dr. Maurice Dusseault, who was not a speaker or on the panel at Ms. Hurley's conference:
Fracking both bad and good by Rob Gowan, March 12, 2016, Sun Times, Owen Sound
The rise of hydraulic fracturing in Ontario is unlikely as long as natural gas prices remain low, says one of Canada's leading academic experts on the practice.
"As long as natural gas is cheap from Pennsylvania and Ohio, which is probably going to continue for 50 years, there is no commercial incentive for producing natural gas in Ontario," said Maurice Dusseault, an engineer and a professor in the University of Waterloo's Department of Earth and Environmental Sciences.
[Reality Check for Dr. Dusseault:
2015 07: While Ontario Government Won't Define High-Volume Fracking and Lies to the Public, High-Volume Fracking Banned in New York State Today!
2015 05: After 3,600 frac'd/stimulated wells in Ontario: Private member's bill to ban high volume fracing passes second reading
2015 04: Ontario Minister Natural Resources/Forestry Bill Mauro says "there are currently no applications before the Ministry requesting approval to…use high-volume hydraulic fracturing" but the Ministry hasn't defined "high volume" so how would he know?
Ontario has "~3,600 records" for "Well treatments and stimulations. Includes details on the treatment type, treatment pressure, treatment volume, depth interval, and formation."
End Reality Check for Dr. Dusseault]
"When natural gas is $10 (per thousand cubic feet) you have a lot of leeway to do things, but at $2.50 (per mcf), your margins are razor thin. "In Ontario, I would say from what I know, at less than $5 (per mcf) I don't see any possibility that a shale gas industry could emerge in Ontario."
Dusseault said he would re-evaluate his statement if the gas price does rise enough, but that is not something he expects to see in the near future with the record supplies coming out of the U.S. in recent years.
Dusseault was the guest speaker at an Owen Sound Field Naturalists event at the Owen Sound and North Grey Public Library on Thursday evening. Dusseault's presentation was titled "The Good and the Bad About Hydraulic Fracking in Canada — Risks, Rewards and Responsibilities."
Dusseault said the main factor that is holding Ontario back from being a fracking hotbed, much as some northeastern U.S. states have become, is that the sediments that contain the gas in much of the province are too shallow. [That didn't stop companies from fracing thousands of super shallow gas wells in Alberta, including directly into fresh water zones]
"They can't contain much because it is a function of pressure," said Dusseault. "The deeper you are the higher the pressure so the more gas there is compressed."
Dusseault, who has almost 40 years of expertise on the subject, was asked months ago by the field naturalists to speak about fracking at one of their gatherings. He said before speaking to the group on Thursday that he takes part in such events as a public service to inform people so that they have a better understanding of the technology, which has received significant press over the past decade.
"There are issues that are genuine and there there are some issues that are not genuine," said Dusseault, who has recently advised the Alberta Department of Energy, Alberta Energy Regulator, Alberta Department of the Environment and the Quebec government and served on the Canadian Council of Academics shale gas panel and the Nova Scotia hydraulic fracturing review panel.
"I am an academic and I have a responsibility to society to try to talk about these things when people want to."
[WHY IS DUSSEAULT NOT DISCLOSING HIS FRAC PATENT CONFLICT OF INTEREST?]
…
"When the industry came in they were very, very undiplomatic," said Dusseault. "Instead of sitting down with the people who had some interest in this, they said, 'we know what we are doing, we have a permit,' and that attitude didn't wash in New York and Pennsylvania in particular." [Has anything improved anywhere in the world where companies are fracing?]
That led to a decade-long battle over claims of massive claims of contamination and hardships, much of which Dusseault said was unfounded and blown out of proportion.
"For all intents and purposes all of these claims were not founded on strong factual information," said Dusseault. "It is always possible to find one person who has suffered or 10 people who have suffered from new development, that is always the way it is."
[Mr. Dusseault needs to live frac'd for a decade or two, without safe bathing or drinking water, and without clean air to breath, and without quiet to sleep to, and with his Charter rights violated to enable the harms]
Today much of the fight has subsided [In reality, there are more judges and juries speaking up, on top of the many communities still saying no to keep frac harms out] and the industry has cleaned up its act by being more environmentally responsible. The areas where shale gas production is occurring have become prosperous, particularly Pennsylvania. [!!!]
"It is extremely prosperous because of this industry, it is extremely beautiful and people's lives have been improved dramatically," Dusseault said. "There are more jobs and there is more industry moving in." [!!!]
[More Reality Checks for Dr. Dusseault:
Corruption, criminal activities, fraud and rendering communities uninhabitable equals "environmentally responsible beautiful prosperity" for whom? And where are all the jobs to fix and clean industry's contaminated aquifers?
Public Herald 30-Month Report Finds DEP Fracking Complaint Investigations Are 'Cooked' & Shredded
… During the 2011 Atgas blowout investigation in Bradford County, Chesapeake Energy was allowed to dismiss their own pre-drill water test results to avoid liability for contaminating a water supply. This simple act by DEP ended up changing the background water quality data for the area, creating an artificial history of drinking water quality that could be used to dismiss other complaint cases.
In the recent report published at Public Herald, we uncovered a total of nine ways that officials at the DEP kept drinking water contamination across Pennsylvania, like the Atgas blowout case, 'off the books.'
In Delmar Township, Tioga County, we found a single inspector cooked nine of 27 cases, a likely 33% increase in the total number of polluted water supplies.
Some of these cases were cooked when the inspector ignored clean pre-drill test results to rule that oil and gas operations were not responsible for water damage.
Or, the inspector would use a contaminated post-drill test provided by industry as if it was a pre-drill test.
Battleground Dimock property sold, deed bars owners from building home there
A company pays $167,500 for a family's home and land they've contaminated, they pay $25,000 to demolish the home, and then unload the contaminated property and liability onto the neighbour for $4,000.
The home is now gone, and another can NEVER be built on the dangerously contaminated site … EVER.
No one will ever live at 1101 Carter Road in Dimock again.
The 3.6-acre property is one of 18 in the Susquehanna County village where state environmental regulators in 2009 traced methane contamination in the water supplies back to faulty natural gas wells drilled by Cabot Oil and Gas Corp.
The last residents, Craig and Julie Sautner, were once outspoken critics of natural gas development. As part of a confidential settlement that ended their part in a bitter lawsuit against the company, the Sautners sold their property to Susquehanna Real Estate I Corp., a Cabot subsidiary, for $167,500 in August 2012 and moved out of the state.
Last month, Cabot had the home demolished, leaving the lot largely empty save for a yard sign for Dimock Proud, a community group that supports natural gas drilling and promotes a positive image of the township's environment.
Now, Cabot has sold the property, minus the oil and gas rights, to a neighboring family for $4,000.
The deed stipulates that a home can never be built on the parcel: No building, according to the deed's careful conditions, 'shall be erected as or for or used or occupied as a residence or dwelling for human habitation.'
The restriction applies "forever."
Medicine Hat reeling after second fracking company announces pullout
The second Calgary-based oilfield services company in two weeks has announced it is suspending operations at Medicine Hat, removing another 100 jobs from the southern Alberta city's economy.
The news from Trican Well Service Ltd. on Wednesday follows a decision by Calfrac Well Services Ltd. on March 2 to shutter its facilities and lay off 200 people in the city where it was founded. [Will the companies pulling out end up benefiting the community by saving billions in health care costs, road and other infrastructure damages, food lands not ruined by intentional waste dumping, and water loss and contamination damages and more?]
"There will be a small core of people that remain employed in Medicine Hat but we won't be offering active well site or well servicing services from this location," said Rob Cox, vice-president of the Canadian region for Trican.
"We built the shop in 2002 … It's been a very good operation for us. It's strategically located for the shallow gas market. But that market is not anticipated to be active in the near term or in the next several years."
Cox said many of the operators attached to the facility, which is technically in the small community of Redcliff, just northwest of the city, were commuting to work on crews in the much more active Grande Prairie area of northwestern Alberta. He said the majority of the operators have been laid off and only about a half-dozen managerial and support staff will remain.
The company has not made a decision on what to do with the facility itself. In the short-term, it will be used to store idle trucks and equipment associated with coiled tubing, acidizing and small-scale hydraulic fracturing services.
Trican has been steadily shrinking as it tries to deal with high debt and low utilization rates for its worldwide operations. It sold its Russian pressure pumping business to Rosneft Oil Co. for $197 million in August and has been winding down operations in Australia, Algeria, Saudi Arabia and Colombia.
On Wednesday, it announced it has completed the sale of its United States pressure pumping business to privately held rival Keane Group of Houston for US$200 million or Cdn$267 million in cash, plus equity in the buyer. About 650 U.S.-based workers are to leave Trican to work for Keane.
Last month, Trican said it had trimmed 160 jobs in Canada so far in 2016 and the cutting was expected to continue as it "rightsizes" after selling the U.S. division. It said its total workforce in Canada and its small international division would be 1,740 after the U.S. sale, down 75 per cent from the 6,741 employees it claimed worldwide as of Dec. 31, 2014.
Calfrac's announcement two weeks ago noted a total of 500 jobs cut from its North American operations, bringing its total number of layoffs in the region to 2,300 during the current downturn and leaving Calfrac with 1,200 employees in Canada and the U.S.
Trican and Calfrac are best known for their pressure pumping trucks needed to hydraulically fracture or "frack" tight underground formations to allow trapped oil and gas to be produced.
More than 100,000 people are estimated to have lost their jobs in the Canadian oilpatch as oil prices fell from more than US$100 per barrel in June 2014. [Emphasis added]
Four More Whoppers about LNG in British Columbia, The real facts behind Christy Clark's rosy claims
Here's one bitter taste of reality. Most readers will recall that Apache Corp., a Houston-based energy firm, conducted some of the largest frack jobs in northern B.C. and was one of the first companies to champion an LNG terminal. But in 2014 it sold its interests in its Kitimat proposal along with an Australian project. Here's why: last year the shale fracking company posted a loss of nearly $25 billion. That's right: $25 billion. Fracking shale gas, an exercise in declining returns, rarely pays the bills.
End More Reality Checks for Dr. Dusseault]
And the U.S. as a whole is also reaping the rewards, Dusseault said.
"Now after seven, eight, nine years we see the American economy is much stronger than any other western economy and one of the reasons is they have increased their oil and gas production massively in the last 10 years," said Dusseault. "Nobody in 2009 — nobody in the world — could have said that five years later the United States would be producing five million more barrels a day."
It has also resulted in benefits for the people of Ontario.
"Even in Ontario our natural gas is much cheaper, our gasoline is much cheaper," said Dusseault. "On the other hand you are not selling as much steel goods and steel materials from Hamilton to Alberta, Saskatchewan and B.C. because the oil industry has really collapsed there.
"A lot of this can be ascribed to hydraulic fracturing. It is a good news-bad news story." [Emphasis added]
[Refer also to:
Un bizarre et dangereux monsieur: Dr. Maurice Dusseault, Public Advisor on Fracing, filed Fracing Patent
MUST READ: Dr. Maurice Dusseault, Public Advisor on Council Canadian Academies Frac Panel, Nova Scotia Frac Panel, New Brunswick Energy Institute (that promoted fracing) Filed Frac Patent in 2011
Nikiforuk: What's Missing from Canada's Academic Fracking Debate? "The Gritty Truth." Qu'est-ce qui manque dans le débat sur la fracturation hydraulique au Canada? ]
Fossil fuels are 'probably dead,' says Canadian Pacific Railway CEO Hunter Harrison by The Canadian Press, March 9, 2016, Calgary Herald
People need to get their heads around the idea that fossil fuels are "probably dead," the CEO of Canadian Pacific Railway said Wednesday.
"I'm not maybe as green as I should be but I happen to think the climate is changing (and) they're not going to fool me anymore," Hunter Harrison told a J.P. Morgan transportation conference in New York.
The veteran rail executive said the transition to alternative fuels will be long, but new investments in traditional energy sources will dry up because of environmental hurdles.
The country's second-largest railway has seen shipments of crude drop due to declining demand brought on by the dramatic fall in oil prices. Thermal coal shipments have also waned.
Harrison said the rail industry will have to adjust to a shift to alternative energy sources, just as it did in the 1990s when the U.S. Clean Air Act wiped away 29 per cent of the business at Illinois Central Railway that he ran at the time.
"I think that it's a challenge going forward, but rails have historically dealt with those changes really well through the years and continued to survive and make it," he said.
Company spokesman Jeremy Harrison said later that Harrison was referring to the "overwhelming trend" towards sustainable energy and the need for all segments of the economy to acknowledge the ever-changing energy landscape.
Greenpeace welcomed Harrison's view, saying it marks a reversal from the 1990s when railroads denied global warming because they relied so much on coal.
"I think he's just recognizing the new realities and looking to go where the puck is going rather than where it has been," said Keith Stewart, the environmental group's head of climate and energy campaign.
"And our political leaders would do well to recognize that renewable energy is the way of the future and we need to be looking at how we can prepare for a world that is going beyond fossil fuels."
Under the new Liberal government, Canada was among countries late last year that helped push for a goal of limiting global warming to around 1.5 degrees Celsius above pre-industrial levels.
The Calgary-based railway also said it filed a resolution with U.S. securities regulators that it plans to introduce to Norfolk Southern shareholders at its next annual meeting as part of its effort to acquire the Virginia-based railway.
The motion calls for shareholders to request Norfolk's board to engage in discussions with CP Rail that wouldn't preclude discussions with other parties.
"This is kind of our last effort, the last thing we know to do and we hope it will work," Harrison said. "And if not, we are going to go back in and run our railroad." [Emphasis added]