Brothers in Arms by Marc Knopfler
These mist covered mountains
Are a home now for me
But my home is the lowlands
And always will be
Someday you'll return to
Your valleys and your farms
And you'll no longer burn to be
Brothers in arms
Through these fields of destruction
Baptisms of fire
I've witnessed your suffering
As the battle raged higher
And though they did hurt me so bad
In the fear and alarm
You did not desert me
My brothers in arms
There's so many different worlds
So many different suns
And we have just one world
But we live in different ones
Now the sun's gone to hell and
The moon's riding high
Let me bid you farewell
Every man has to die
But it's written in the starlight
And every line in your palm
We are fools to make war
On our brothers in arms
When our water is poisoned by the oil and gas industry, with regulators, academics, judges and politicians enabling the contamination and endless health harms, all we have to help us, to hold on to, to make it through another hellish day of torture, is love: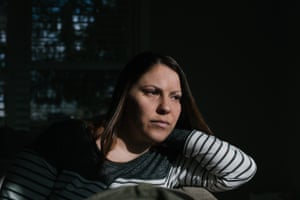 Every evening, Erica and Jon Tarr load up their car with towels, toiletries and dirty dishes, before driving their two-year-old daughter to a relative's home to bathe, wash up and eat a meal cooked in clean water.
The Tarrs, who moved into their spacious detached home in semi-rural Pennsylvania last April, have relied upon bottled water and family generosity since June, when their crystalline tap water first turned murky.
Since then, they've spent more than $32,000 on new equipment, lab tests, bottled water, repairing pipes and parts damaged by the turbid water. It still isn't safe, and they don't know why.
"It's sad and frustrating, I can't bathe my daughter, wash my hands or do a load of laundry, it's like living in constant crisis. We're not the only ones in this situation, but we feel so alone," said Erica Tarr, 31, a paediatric nurse.
The clay-colored water appeared around the time of a drilling mud spill at a nearby construction site for the Mariner East 2 (ME2) pipeline – a beleaguered multi-billion dollar project transporting volatile natural gas liquids from the shale fields of eastern Ohio and western Pennsylvania to an export facility in Delaware county, ready to ship to Europe to manufacture plastics.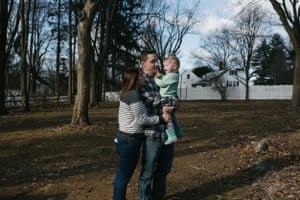 The ME2 horizontal directional drilling (HDD) project – which is subject to multiple criminal and regulatory investigations – has contaminated surface and groundwater sources in hundreds of mud spills, and created sinkholes in parks, roads and backyards since construction began in early 2017.
HDD drilling is particularly susceptible to spills known as inadvertent returns, in which lubricating mud erupts through weak spots in the rock.
But as the Tarrs' tap water became increasingly turbid and the pressure plummeted, the pipeline company Sunoco Logistics, a subsidiary of Texas-based Energy Transfer LP, insisted the project was not to blame.
The Tarr family, like 13 million or more American households, rely on a private well for drinking water which they – not regulators – are responsible for monitoring and keeping safe. So, in October they installed a sophisticated filter system and drilled a new well in their picturesque wooded backyard, a couple of hundred meters from the worksite.
[In 2009, my lead lawyer advised me I needed to drill a new water well for my lawsuit. I refused, saying, "Why would I hire a driller to drill a water well into known dangerously contaminated aquifers? Drilling a new water well does not undo Encana's frac's." (paraphrasing)
Or more simply put, the groundwater in a new well would be the same frac'd groundwater as in the existing well (Encana didn't just have the gall to frac one of my community's drinking water aquifers, Encana frac'd them all, intentionally).
Encana frac'd landowner Louis Meeks found this out himself in 2005 in Pavillion, Wyoming:
But before Dickinson could finish the job, a distant rumbling began echoing from below. It grew steadily louder, like some paranormal force winding its way through the earth. "Then, holy mackerel," says Meeks, "it just came on us."

An explosion of white foam and water, chased by a powerful stream of natural gas, shot out of the ground where Meeks had drilled his well. It sprayed 200 feet through the air, nearly blowing the 70-foot-tall drilling derrick off its foundation, crystallizing in the frigid winter air and precipitating into a giant tower of ice.

A Suspicious Correlation

The blowout, roaring like a jet engine, continued for 72 hours, until a judge ordered EnCana engineers to use their equipment to control it. In that time, according to one estimate a gasfield worker gave Meeks, 6 million cubic feet of natural gas shot out of his 540-foot-deep water well, more than many gas wells in that part of Wyoming produced in an entire month.
Why would I knowingly put a water well driller and assistant at risk, and risk my property, drilling into aquifers known to be dangerously contaminated with explosive concentrations of methane and ethane (and who knows what secret frac chemicals, after Encana illegally frac'd my community's drinking water aquifers, covered-up by rabid fraud and abuses from the regulators)? Why would I knowingly waste $20,000.00 to drill a new well that would be too dangerous to use to even flush toilets with?]
The water seemed fine for a few days. But then it started smelling strongly of nail polish and burned Erica's mouth when she brushed her teeth.
Lab results detected toluene and MTBE – volatile organic compounds found in fuel.
[Toluene is known to damage the brain, notably in children. Regulator tests found it, and benzene, Tert butyl alcohol, and more, in Rosebud drinking water supplies after Encana injected 18 million litres of frac fluid directly into the aquifers that supply the community. The regulator blamed (with zero evidence) Debbie Signer, mother of two, B & B owner/operator and not a frac'er, for contaminating the aquifers, and never told the community or media of the industrial contamination in the drinking water supply.]
According to local records, in 1992 an old Sunoco fuel pipeline leaked tens of thousands of gallons of hazardous liquids close to the Tarr's new well. It's unclear whether the underground legacy contaminants were disturbed by the current construction work. (A geologist hired by the company found that ME2 construction activities did not affect the Tarr's well.) [Of course company hired dude said company innocent]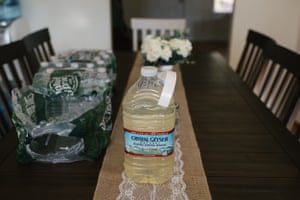 Then, in early January, the tap water turned murky once again. John and daughter Evie got sick, and dark grainy sediment coated the cistern.
"It's a nightmare … living without water for so long is a nightmare," said Tarr. " It's like we've been thrown to the wolves, left to figure it out. We can't keep living like this."
The Mariner East 2 project stretches 350 miles through 17 mostly densely populated counties. It runs alongside the 1930s Mariner East 1 gasoline pipeline, recently repurposed to transport butane, propane and ethane – which are odorless and highly flammable. …
… The project has been mired in controversies from the start.
In early 2018 the state department of environmental protection (DEP) shut down the project for a month and fined Sunoco $12.6m for what it called "egregious" violations of environmental laws during its first year of construction. Shortly after, the Public Utilities Commission (PUC) ordered a temporary shut down after sinkholes opened up at a construction site in West Whiteland Township, Chester county.
In January 2020, the DEP issued a $2m fine for another series of drilling fluid spills in 2017 which contaminated Raystown Lake in Huntingdon county. Some were not reported for over 500 days.
Sam Rubin, from Food and Water Watch, said: "There have been questions about the quality of the permits since they were granted in 2014 … there is a pattern of malfeasance that is established and known which was overlooked when permits were granted by the DPE and Wolf administration."
A spokesman for Democratic governor Tom Wolf said he believes in strong environmental protection and responsibility for permit holders. [Pfffft, believing is not seeing! Seeing is believing! Quit yacking crap Tom! Take action, shut the company down until the harms are remedied, provide permanent alternate safe water ASAP for the adversely impacted families (if there's any safe water left in frac'd to hell PA)] "The significant fines, penalties, oversight and accountability by the DEP under his administration are evidence of exactly that."
Still, the project is also subject to criminal and civil investigations, which include:
"Only in Pennsylvania can an operator create a documentable track record over decades of serial destruction and contamination and continue to be permitted by state agencies and aided by legislators in further rolling back environmental protections," said state congresswoman Danielle Friel from Chester county, who was elected in 2018 on an anti-pipeline ticket. [Nah, not true. Happens regularly throughout oil and gas fields in Canada too, notably in British Columbia, Saskatchewan and Alberta!]
Chester county commissioners have slammed the company for "appalling" lack of pipeline information, accusing the company of withholding safety information, putting profit over safety, and creating mistrust among residents – allegations Energy Transfer denies.
Friel added: "Pennsylvania has a corruption problem. Through a massive lobbying, campaign finance and public relations effort, the fossil fuel industry has successfully manipulated our legislature, our local governments and regulatory agencies." [Same with CER (prev NEB), chaired by corporate crime enabler Peter Watson, and AER (prev ERCB and EUB), chaired by corporate crime enabler Bev Yee]
Lisa Coleman from Energy Transfer said: "We are committed to [It means nothing to be committed to anything, not even the Bible. Actions and lack of actions, like not immediately providing safe alternate water to all harmed families, tell us what we need to know about how "committed" this company is.] adhering to the rules and regulations specified in the approved permits as we complete the construction and restoration phases of our projects … We believe our project was properly permitted by all agencies."
Despite mounting public opposition and fears about the company's safety record, emergency plans and alleged criminal wrongdoing, Wolf refuses to halt the project. [Hell is far too good a place for people like Wolf, lying Supreme court of Canada justice Rosalie Abella and her cohort of lie-publishing justices on the court, Ex Chair EUB Neil McCrank, Ex Chair AER/Ex Encana VP Gerry Protti, illegal aquifer frac enablers Peter Watson and Bev Yee, etc etc etc, and oh oh oh!! how could I forget, ex CEO of Encana, Gwyn Morgan who led the company when it illegally frac'd my community's drinking water.]
Local communities dealing with contaminated water and environmental hazards have been left feeling desperate.
Rosemary Fuller – one of the Safety Seven – lives a couple of miles from the Tarrs in a large gated property where the family moved in 2003, smitten by the "idyllic, peaceful" location. They signed a permanent easement – or right of way – over to the company in 2015 after being assured the project was safe and unobtrusive, according to Fuller, 60. The pipelines run along the main road which runs through the well-to-do semi-rural neighborhood.
Almost five years later, noisy construction sites are dotted throughout the community, there are six sinkholes within a mile or so of Fuller's house, and in November a valve site situated within this densely populated residential township leaked gasoline. Residents called emergency services after smelling the strange odour.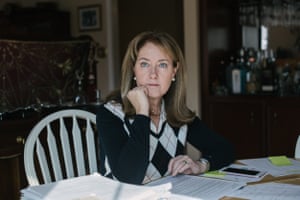 Dangerous bacteria including E coli were detected in the Fuller's well water last July. Since then the family has relied on bottled water delivered by Sunoco.
Last week, a film of petrol blue coloured grease was visible in the cistern and sink where Fuller brushes her teeth.
The project has had a huge impact on the whole family. Fuller's husband has incurable cancer which means his immune system is compromised, and therefore spends most of the week away from home to avoid getting sick from the water. Meanwhile Fuller spends her time analysing lab reports, risk assessments, and company documents which are spread across the kitchen counters and dining table.
"It's a nightmare, I'm dealing with this all day every day, when I should be with my husband. I have nightmares that my daughter drives into a sinkhole," said Fuller tearfully. "I feel so unsure about the present and the future that I just want rid of my home."
Refer also to:
2012: Ruling advances Jessica Ernst's tainted water lawsuit, documents must be released, says Alberta information boss [Nearly eight years later, Ernst still has not been given the most important documents in her FOIP to the fraudulent lying Alberta Research Council, name changed to Alberta Innovates. All these frac'ing name changes, trying to hide our authorities' endless crimes. What's supreme court of Canada going to change its name to and when?]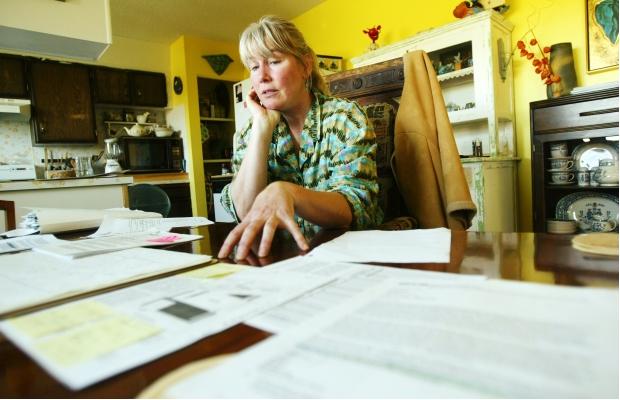 Above, Ernst's kitchen in 2006; below, Ernst's living room in 2014:
Brothers in Arms by Marc Knopfler
These mist covered mountains
Are a home now for me
But my home is the lowlands
And always will be
Someday you'll return to
Your valleys and your farms
And you'll no longer burn to be
Brothers in arms
Through these fields of destruction
Baptisms of fire
I've witnessed your suffering
As the battle raged higher
And though they did hurt me so bad
In the fear and alarm
You did not desert me
My brothers in arms
There's so many different worlds
So many different suns
And we have just one world
But we live in different ones
Now the sun's gone to hell and
The moon's riding high
Let me bid you farewell
Every man has to die
But it's written in the starlight
And every line in your palm
We are fools to make war
On our brothers in arms
***
Through my tears and rage, sending you – the harmed – love, and more love.