Four Highlights from Tyee's Evening with Andrew Nikiforuk, Missed our Vancouver event 'Standing Up to Fracking'? Check out the full video and more by Sarah Berman, February 8, 2016, TheTyee.ca
…
2. On déjà vu
"When I was thinking about this — LNG and shale gas and earthquakes and this remarkable woman Jessica Ernst who was causing a political earthquake in Alberta — it struck me as déjà vu.
…
Video courtesy of SFU's Vancity Office of Community Engagement.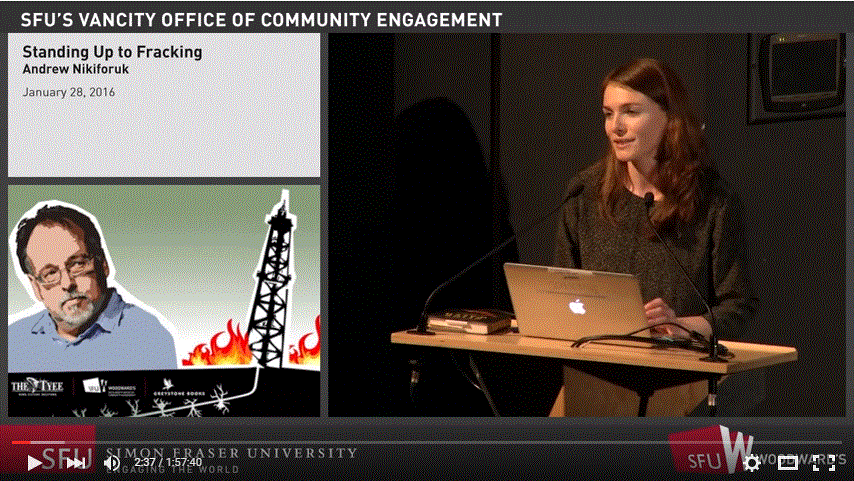 Tyee Editor Robyn Smith introducing Andrew Nikiforuk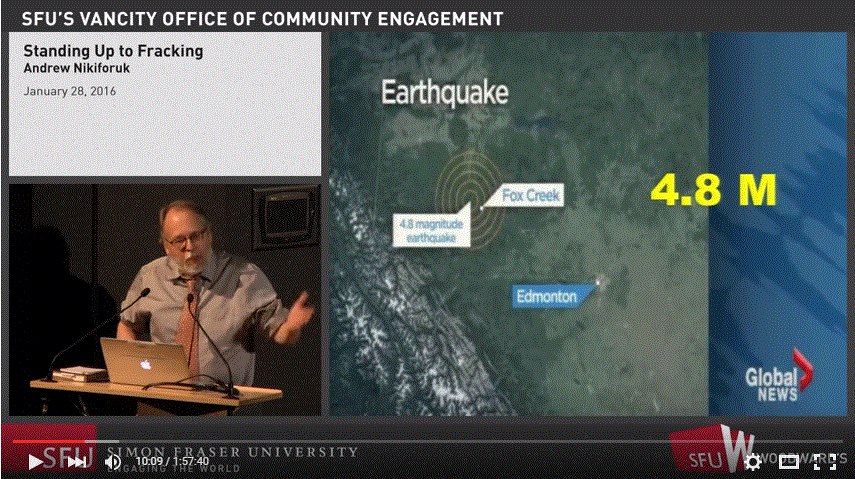 2016 01 12 (just after the Ernst vs AER Supreme Court of Canada hearing): AER's Fox Creek Frac Experiment Pilot Project breaks the world record frac quake Fox Creek made the year previous.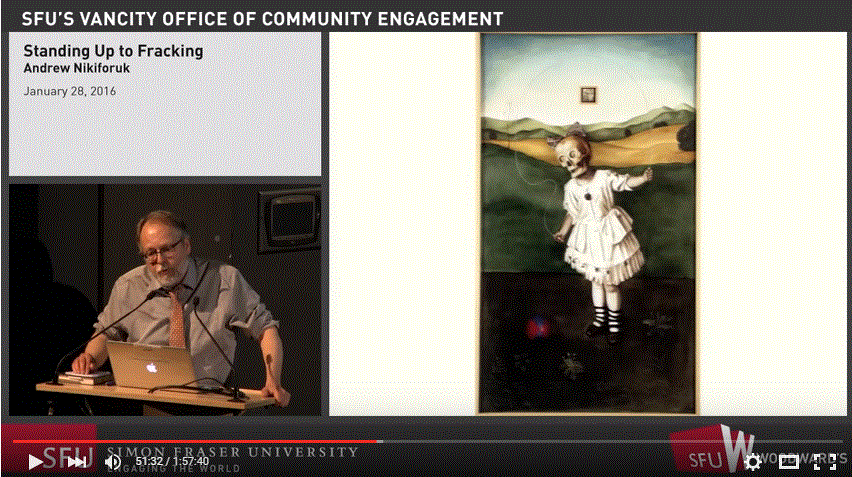 'Skull Girl' by Marianna Gartner: Andrew Nikiforuk's last slide.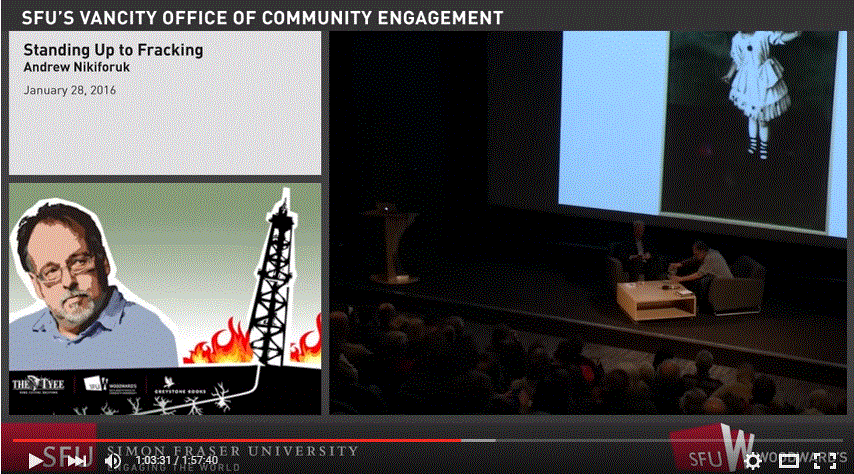 300 people attended