No fracking in Northern Ireland, no fracking anywhere Press Release by Friends of the Earth, September 29, 2015
Friends of the Earth today (28 September 2015) strongly welcomed a major blow
by Environment Minister Mark H Durkan to prospects for unconventional
drilling for oil and gas in Northern Ireland.
The Minister has just released a new Strategic Planning Policy Statement [1]
(SPPS), which includes a presumption against fracking and other
unconventional extraction methods. This policy will apply both to the DOE
planning, and the eleven local authorities.
Friends of the Earth Northern Ireland's Director, James Orr stated:
"This move by Minister Durkan represents a hugely positive contribution for
a clean and green Northern Ireland. Whether it's in the Arctic or Northern
Ireland we need to shift from the fossil fuel industry that is recklessly
fuelling climate change. We also need to protect our water supply, farmland
and air quality from dangerous pollution and industrialising the countryside.
Instead Northern Ireland is uniquely placed to move forward with planning for
an energy transformation based on renewables"
Mr Orr continued:
… "We will be studying the new SPPS closely to ensure that its provisions
apply to the fossil fuel extraction proposed for Antrim. These projects
also appear to be unconventional and should therefore be covered by this
policy." [Emphasis added]
[1] http://www.planningni.gov.uk/SPPS
Fracking banned in Northern Ireland for the first time by Claire Williamson, September 28, 2015, Belfast Telegraph
Fracking has been banned for the first time in Northern Ireland – the environment minister has announced in a new planning blueprint.
SDLP MLA Mark H Durkan made the announcement in his strategic planning policy statement (SPPS) which is essentially the "go to guide" for everyone involved in the local planning system. It provides policy on key issues such as town centres, retail development, building in the countryside, tourism and telecommunications and housing.
The SPPS reduces 20 separate planning policy statements to one. It consolidates over 800 pages of existing policy in to a single document in a bid to "brings clarity and certainty to important planning matters throughout the North".
Within the SPPS Mr Durkan has for the first time set out in black and white a no to fracking policy.
He said this will "only change in the future if the Department is satisfied that there is sufficient and robust evidence on all environmental impacts of fracking".
Mr Durkan said: "Publishing the SPPS unlocks development potential, supports job creation and will aid economic recovery but not at the expense of our planet, environment and people.
"Significantly for the first time, no to fracking is actually enshrined in policy unless there is sufficient and robust evidence of its safety on all environmental impacts. I believe this is a sensible and reasonable approach.
… Welcoming the publication of the SPPS the Royal Town Planning Institute's Director for Northern Ireland Roisin Willmott said it was "good news for Northern Ireland".
… DUP Antrim MP Sammy Wilson said: "Mark Durkan's latest announcement on fracking is the latest in a flurry of activity from the previously dormant Minister. It is not a coincidence however that most of his recent announcements have all been on issues which are controversial and cross-cutting and therefore should come before the Northern Ireland Executive.
"Fracking is one such area where he simply does not have the power to take a decision unilaterally. Indeed, to believe that it is possible to move ahead with such a move would probably be considered as 'rogue' by many people.
2011: Gas fracking company: We caused 50 tremors in England – but we're not going to stop
"How regularly we have heard Mr Durkan and his colleagues talk about the need to take decisions based on science and the evidence. He comes to this issue however with an entirely closed mind, and expects people to completely ignore any potential economic and employment impact from the extraction, and potential spin-off for other industries." [Emphasis added]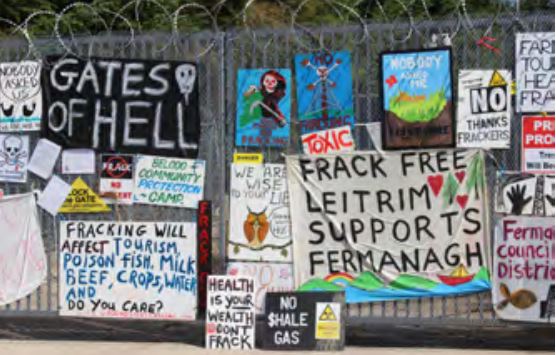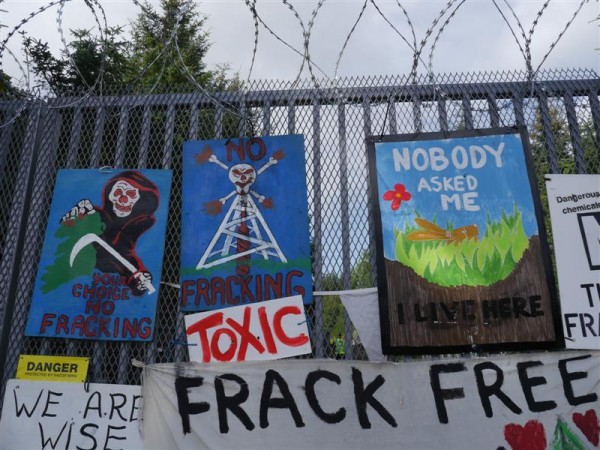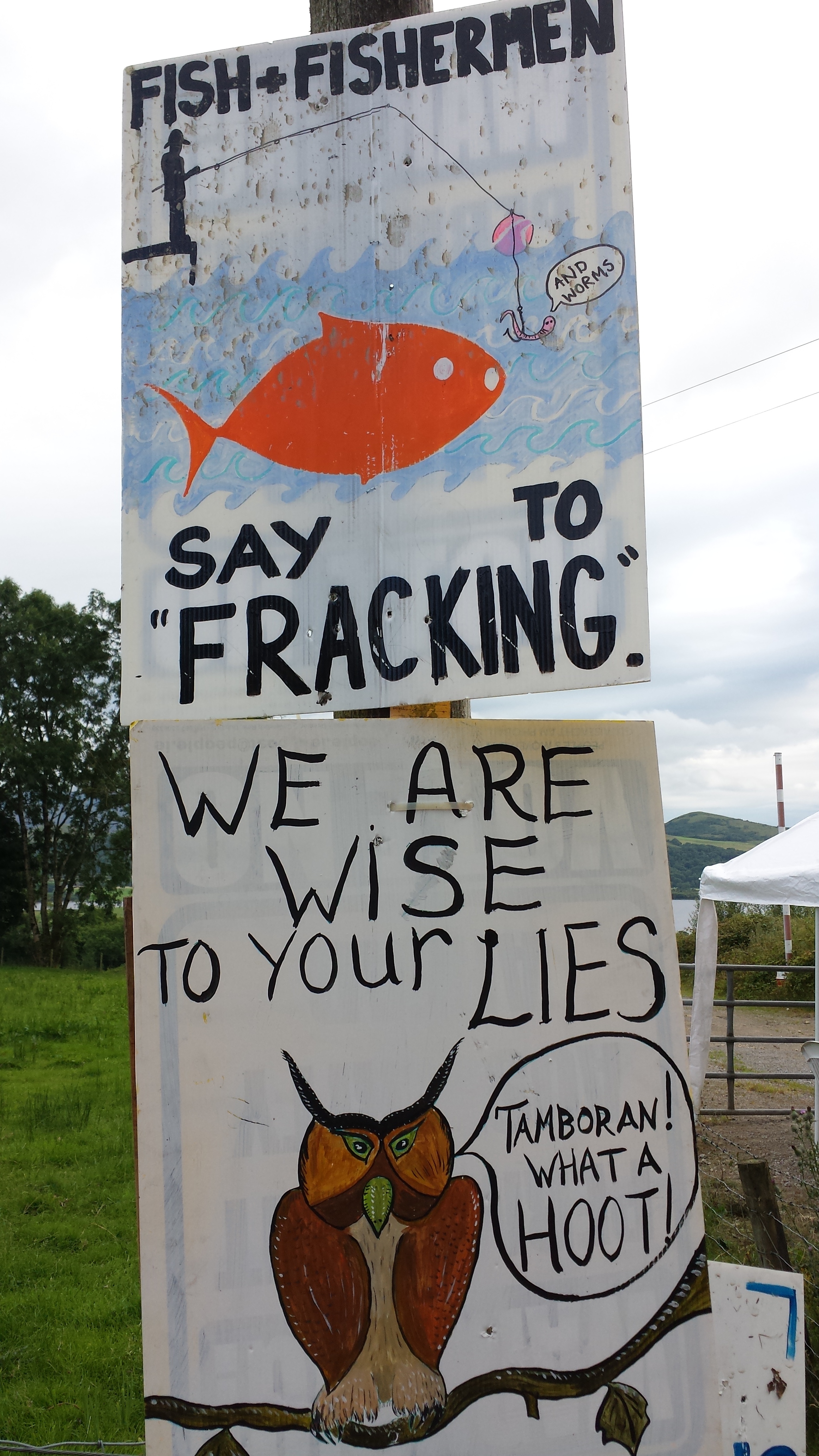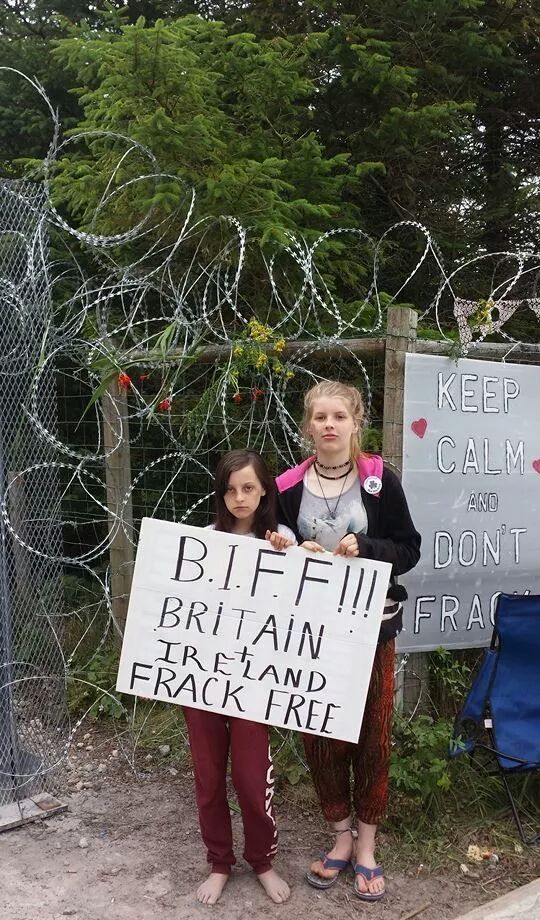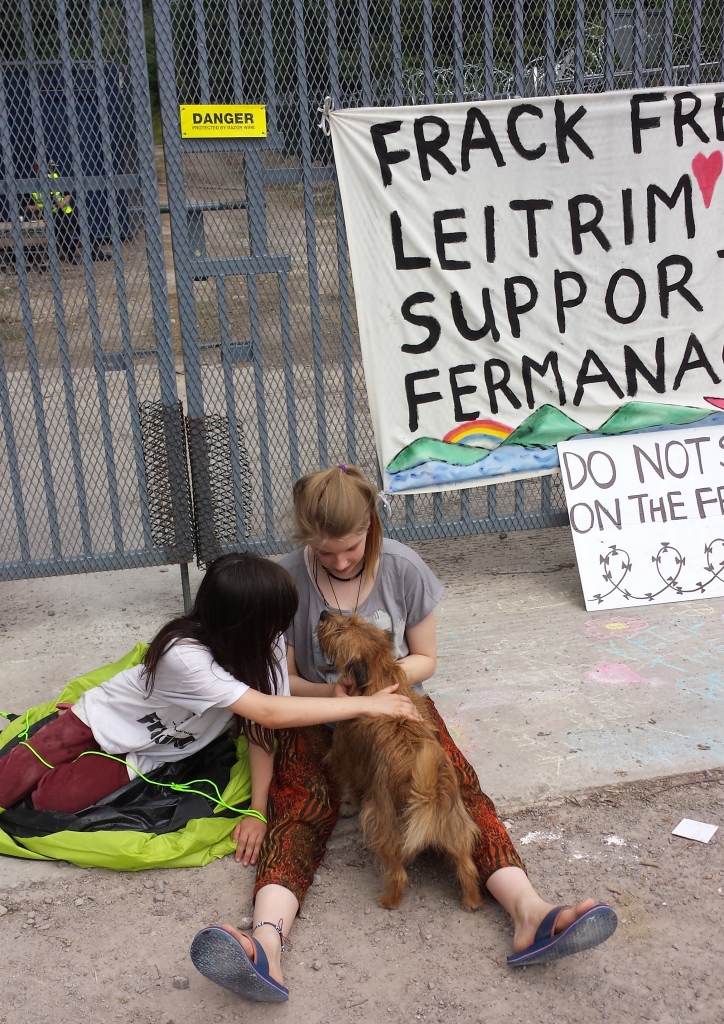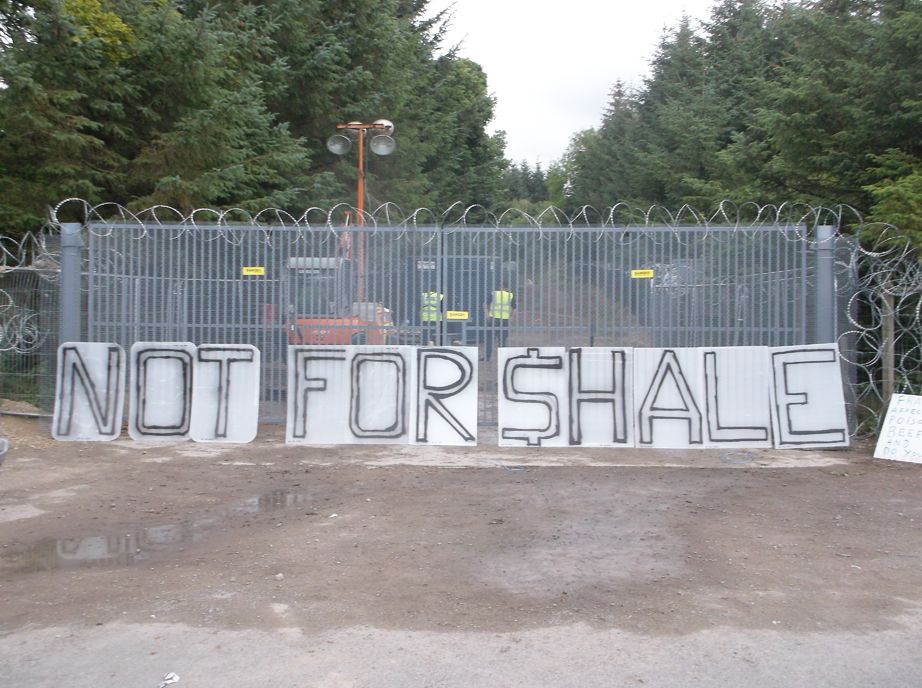 Photos above: Citizens from Northern and Rebublic of Ireland join to say no to fracing at illegal drill site. Belcoo, County Fermanagh, Northern Ireland
[Refer also to:
2014: Belcoo, Northern Ireland: Tamboran accused of "an act of aggression" at an emergency meeting of Leitrim County Council; Unanimous vote to seek intervention to end Tamboran's drilling
2014: Belcoo: Hundreds attend public meeting on fracking in County Fermanagh
2015: Lancashire's fracking victory was even greater than we knew: it overcame not just Cuadrilla, but a morass of pro-fracking bias and legal and scientific misrepresentation from those meant to be providing impartial advice
2015: Film premiere 'Fracking in Fermanagh outlines 'devastating' effects of fracking on rural communities
2015: UK: Lancashire Council Votes 9 to 5 Against Cuadrilla's 2nd Frac Application! Deals Blow to Shale Industry, Big Blow to Industry's Break the Law "Alberta Model" and Synergy Alberta Pimping AER's Deregulation to Enable "Brute Force and Ignorance" on Defenceless Communities Everywhere
2015: Kent Police slammed for snooping after asking for list of people attending frac debate at Canterbury Christ Church University