Grey Wants Moratorium on Fracking in Ontario by Matt Villeneuve, July 8, 2015, Bayshore Broadcasting
County Council wants Queen's Park to place a moratorium on fracking projects.
Fracking isn't a welcome industry in Grey County.
County Council voted on Tuesday to request that Queen's Park place a moratorium on fracking projects in Ontario until more is known about any potential health implications.
…
[Science Check: Many Health Hazards and Risks caused by Fracing have been identified in >550 published papers, as of June 2015: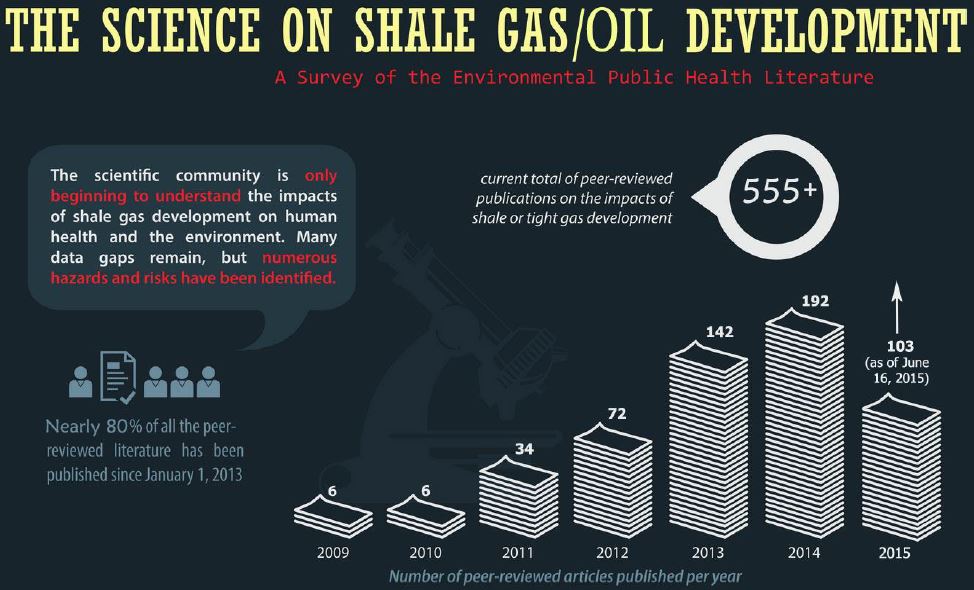 FRESH from BC Tap Water Alliance and PSE: 2015 06 25: Chronological and Single Document Reference Tool: For PSE's Health & Water Hazards & Risks Citation Database on Shale Gas & Tight Oil Developments Version 2.0 (478 pages)
…
Mayor of West Grey and Grey County Warden, Kevin Eccles, tells Bayshore Broadcasting News a provincial study identified shale rock along the Niagara Escarpment and near Nottawasaga Bay between the Town of the Blue Mountains and Meaford.
Eccles says upper-tier or lower-tier municipalities should have the authority to approve or deny any potential fracking operations within their respective jurisdictions.
However, the Warden concedes that companies haven't expressed any interest in fracking in Grey County, although two wells were dug and capped in Clearview in the 1950's.
… Eccles is confident the Liberal government will review Grey County's request, but he's unsure what action — if any — the province will take.
In Nova Scotia, the former NDP government imposed a moratorium on fracking and the current Liberal government extended it last August.
New Brunswick imposed a moratorium in 2014. [Emphasis added]
[Refer also to:
Ontario Government Won't Define High-Volume Fracking and Lies to the Public
After 3,600 frac'd/stimulated wells in Ontario: Private member's bill to ban high volume fracing passes second reading
Ontario Minister Natural Resources/Forestry Bill Mauro says "there are currently no applications before the Ministry requesting approval to…use high-volume hydraulic fracturing" but the Ministry hasn't defined "high volume" so how would he know? ]