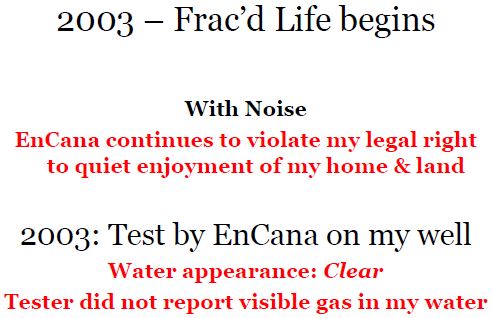 Slide from Ernst presentations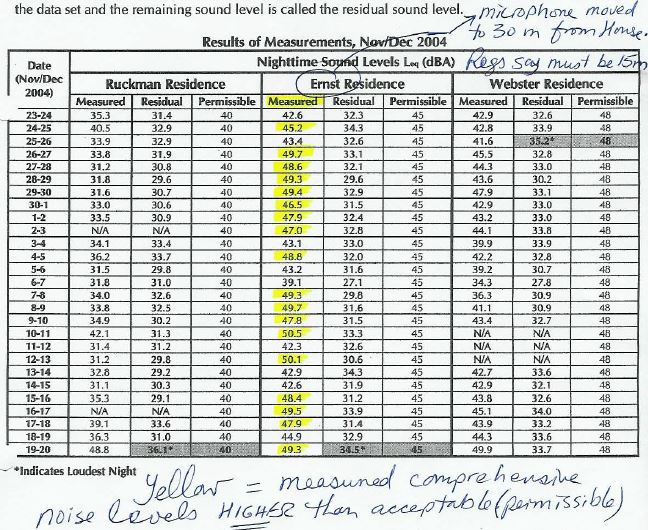 The "Best Regulator in the World" AER (then EUB, later ERCB) reduced Encana's non-compliant noise levels (yellow highlight above) more than 10 decibels (dBA) to make them compliant (refer to EUB letter below) and enable Encana's abuses and legal rights violations to continue, year after year after year, into the second decade now: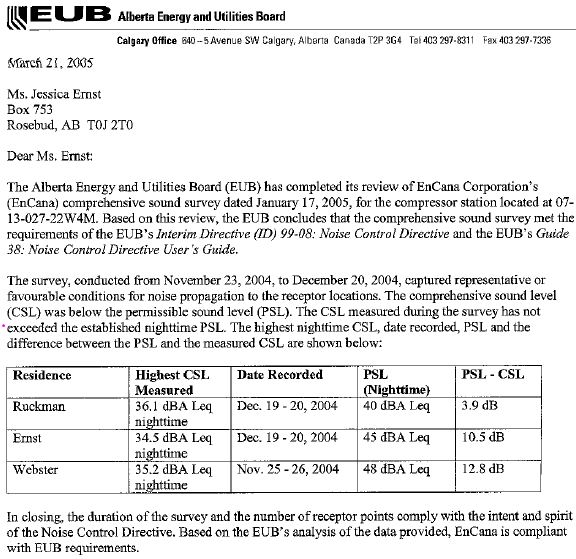 "World Class" AER (then EUB) bullied, covered-up, lied and violated Ernst's Charter rights instead of regulate law-violating Encana: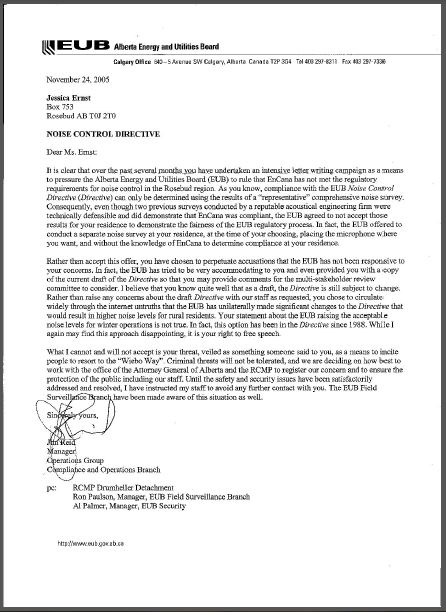 2005 11 24: EUB (now AER) manager Jim Reid banishment letter to Ernst, judging her a criminal and threat to staff and the public without any evidence, no police charges, no fingerprinting, no arrest. "Best in the world" indeed – for Encana.
Encana's first straw bale wall rotting around the company's 7-13 law violating compressors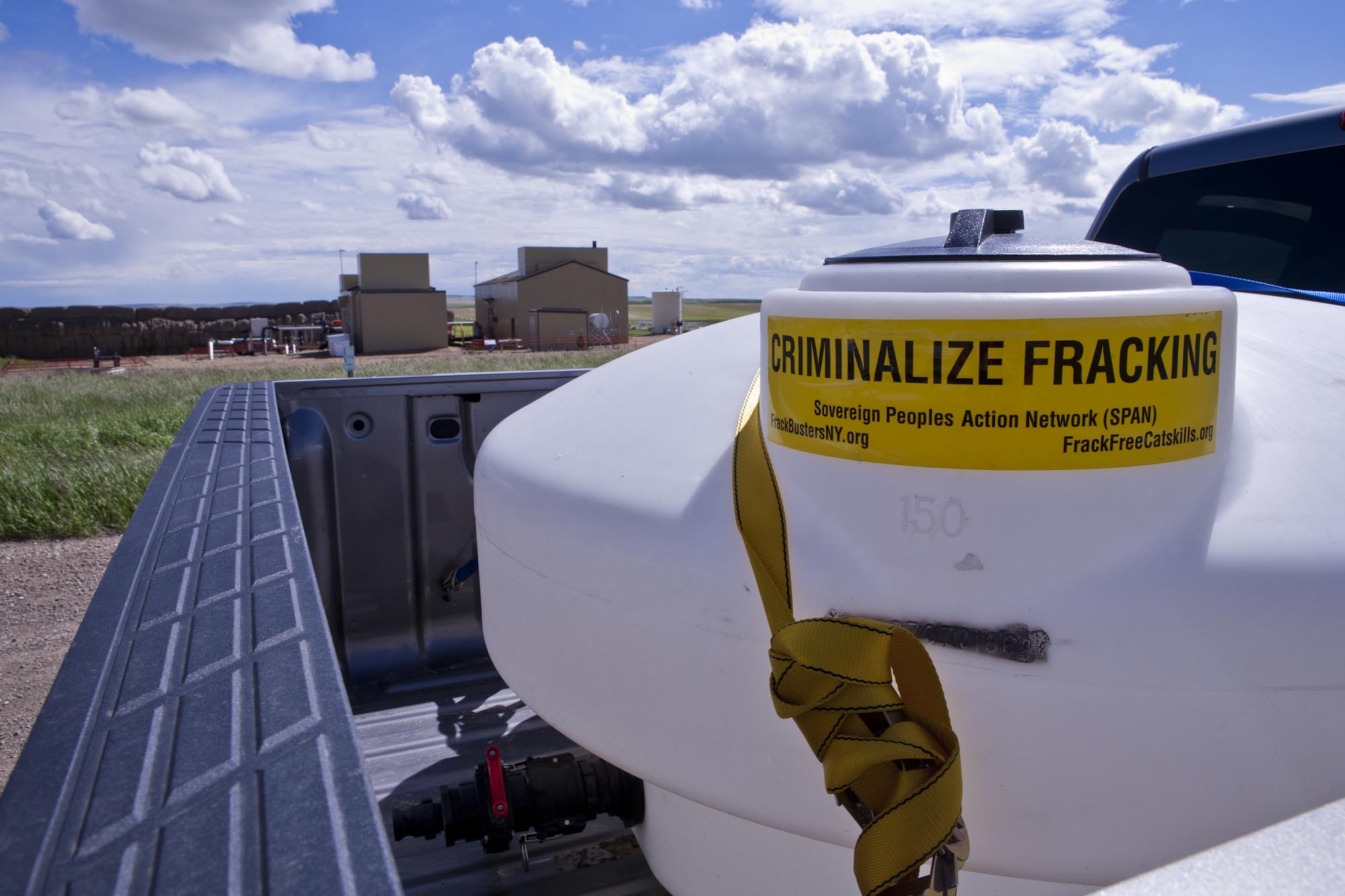 Encana's second straw bale wall in 2013
The second wall is rotting too; Encana's noise, air pollution and law violations continue.
Above are some Encana compressors around Rosebud. All photos (except those with Encana's non-noise mitigating, rotting, AER-Enabled straw bale con wall) are of different compressors. Noise regulations violated by Encana, enabled by Protti and AER.
Air pollution (nitrous oxides, ground level ozone, mystery toxic chemicals) not mitigated or monitored, enabled by Protti and AER.
Welcome to Alberta's new Responsible (?) Energy Act and Energy Regulator (?) chaired by Ex-Encana VP Two-Steak Gerard Protti
Source: FrackingCanada The Ernst Clause
Is Protti secretly still on the Encana/Cenovus payroll? How many stock options?  How may Prairie Sky stock gifts?  How many regulator favours given daily to Encana and Cenovus?
What's the Harper connection and how many billions in liabilities hung on Canadian citizen shoulders?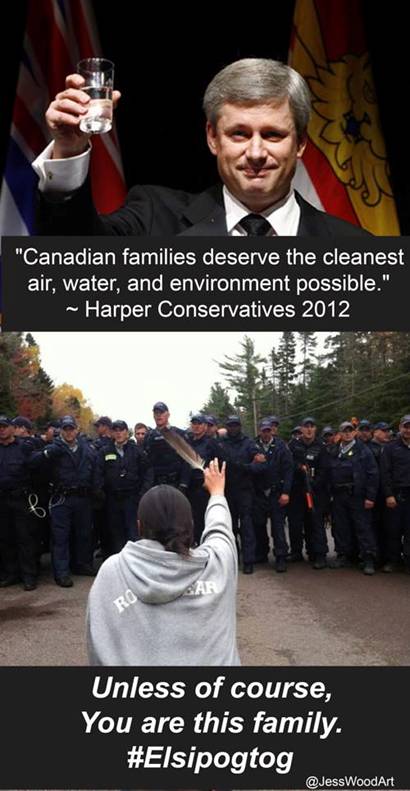 Or Campbells, Zimmermans, Jacks, Hawkwoods, Rosebud Hamlet, Ernst …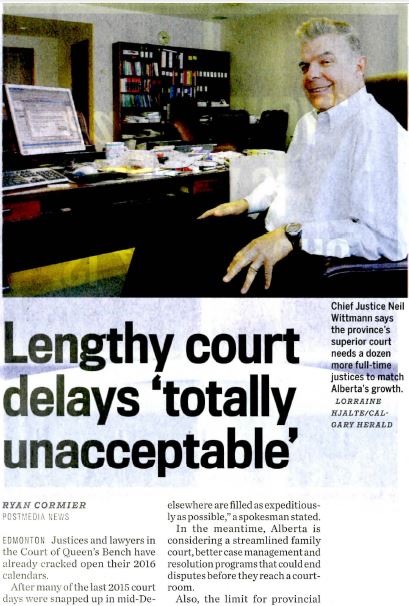 Click on image to read entire article
Source: FrackingCanada The Ernst Clause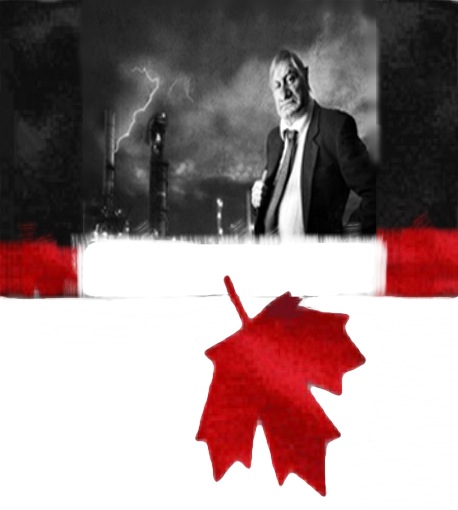 Happy Encanada Days!  Since the EPA admitted in their 2015 frac report that Rosebud's aquifers were fractured and water wells contaminated with natural gas, Encana's 7-13 compressors have been the most annoying, undulating, loudest heard by Ernst yet.