The Alberta Energy War Room's logo will be unceremoniously dumped like a bad first date.
It turns out the iconic square-pipeline symbol that was supposedly rustled up just for Canadian Energy Centre Ltd., as the War Room is officially known, was already in service as the corporate logo of a multi-national business software development company based in Massachusetts.
Needless to say, this was an embarrassing coincidence to have someone discover after only a week of operations by Premier Jason Kenney's $30-million-per-annum Uncrown corporation, established by the United Conservative Party Government to straighten out those misguided folks who won't adhere to the party line on why Alberta's fossil fuel industry is actually good for the planet.
This is not the way these sorts of propaganda efforts are supposed to work. The idea is for the general themes of the stories, interviews, memes and videos they pump out to become the prevailing narrative about the industry CECL was set up to support. The idea is not for the War Room itself to be the story. [Giggle giggle, snort snort]
Once upon a time, plagiarism and other forms of creative coincidence, accidental and intentional, were easy to get away with because detecting them was hard.
But we live in an age of sophisticated online search engines that include, importantly, image recognition applications. So it didn't take long for some bright spark to notice that the War Room's logo and the one in use by Progress Software Corp. of Bedford, Mass., were for all intents and purposes identical but for colour. Naturally, this observation was soon zipping around social media at warp speed, accompanied by some pretty unkind commentary. [Haaaaaaaaaaaaaaaa haaaaaaaaaaaaaaa!]
I'm sure I wasn't the only person to write War Room spokesperson Grady Semmens in the wake of the social media revelations to ask for an explanation about how this came to happen, how much the logo cost, and whether or not it would continue to be used.
I received the following email containing answers to some of my questions, which seems to be the same one Mr. Semmens sent to everyone else yesterday morning:
"The Canadian Energy Centre is taking steps to replace its company logo after learning that the icon in the logo is being used by another company," he emailed.
Massachusetts-based Progress Software Corp.'s corporate logo (Image: Progress Software Corp.).
"The icon was produced for the CEC by marketing agency Lead & Anchor. The CEC is working with the agency to determine how this situation occurred." (Last night, readers will be interested to learn, Lead & Anchor's website said only that it is a private site, offering only a link to a discreet sign-in page.)
Mr. Semmens' email continued: "'This is an unfortunate situation but we are committed to making the necessary corrections to our visual identity,' said Tom Olsen, the CEC's chief executive officer and managing director. 'We understand this was a mistake and we are in discussions with our agency to determine how it happened.'"
"The icon has been in use since the CEC's public launch on Dec. 11, 2019," the email continued. "Any costs associated with removal and adjustment of the design will be borne by the agency."
"Lead & Anchor was chosen from nine respondents to a post on Communo, a Calgary-based company that operates a network of vetted marketing and communications agencies," Mr. Semmens said before signing off. "The CEC has already begun work to update its visual identity and a new logo is forthcoming."
The Alberta Energy War Room's corporate logo, at least until yesterday (Image: Canadian Energy Centre Ltd.).
The logo remained on the CECL website last night. Still, the pledge to remove it suggests Mr. Olsen can in fact learn from his mistakes.
Alert readers will recall that back in the day, when he was communications advisor to Progressive Conservative Premier Ed Stelmach during one of the province's occasional rebranding efforts, a photo of a beach in Northumbria, England, appeared over an advertising tagline that read, "Alberta: Freedom to Create. Spirit to Achieve."
No big deal. Stuff like this happens in the advertising industry all of the time.
Hilarity ensued, however, when Mr. Olsen insisted to an Edmonton newspaper that "there's no attempt to make people think that this is Alberta, there's no attempt to mislead. That picture just fit the mood and tone of what we were trying to do."
Yesterday's reaction was infinitely better, don't you think, than pretending not to have made an obvious boo-boo? Still, it may not be completely reassuring that a public agency supposedly dedicated to fact checking and disputing criticism of the fossil fuel industry seems to lack the wherewithal to do a simple online image check.
I am sure we are all looking forward to the appropriately named Lead & Anchor's next stab at iconography. Just a suggestion: make the pipeline round … you know, like a pipe.
Hilarious comments, as ever:
DAVE
Credibility is important when you are trying to persuade others. I'm not quite sure whether the so called war room is trying to persuade those outside of Alberta or to persuade Albertans that our tough talking Premier is trying to do something effective – lets call it the appearance of action. In any event, being mocked on social media for logo plagarism sure isn't helping build credibility or helping create the impression of doing something effective.
However, whether conceived in Mr. Kenney's own imagination or by someone else in the UCP, it has been a bit of a problem child from the start, hasn't it? Let's start with the antagonistic name, the "war room" that immediately raised hackles of those Albertans who think our government may be fighting against them using our own tax dollars. So it is not surprising it has become the target of some derision and its every move is examined closely, particularly from those who think its real war is actually against the truth.
Then there is that awkward pseudo-separation from the state, I don't think that is fooling anyone as to where the spin or propaganda originates from. However it seemed mostly designed to reduce transparency. I'm not sure it is ever a very strong arguement to make, that it is best the taxpayers don't know what their dollars are being used for, but the UCP seems to be trying to say that in this case.
One other possible reason for the odd set up of this entity is perhaps Kenney somehow realized deep down this could easily all blow up badly in his face, so he wanted to keep a bit of distance from it, at least on paper. Perhaps that was a very prescient thought.
BOB RAYNARD
Too bad we only have the CEC's word for it that Lead and Anchor will pay for the cost of re-branding. Actually, I am sure that Lead and Anchor will cover the cost; I wonder if they will be able to adjust their invoice after the fact.
How much swag has already been bought with the illegitimate logo? I would love a fridge magnet. [!!!!!!!!!!!!!!!!!!!!!!!!!!]
ABS
And the big question on Twiiter: who owns Lead & Anchor? Someone close to the UCP? is Somebody's getting rich with this. Lead anchors sink ships.
JOYCE THOMAS
A $30 million/$195,000 wage 'comedy/tragedy/bozo eruption of errors' on the Alberta taxpayer's dime.
You can't make this stuff up.
ABS
And while we're on the topic of stealing things, I've noticed a similarity between Tom Olsen and Julian Assange. Can we be sure that there is really a "Tom Olsen" or is he not what he appears to be, either? I mean, if "photo of generic Alberta city" is actually "Bay Street, Toronto" on the War Room's sociial media, who's to say this is not all the nefarious plot of "the real Tom Olsen", aka Juiian Assange? I can't wait for the Austin Powers movie about the Kenney Years. Should be a doozy.
BILL MALCOLM [brilliant comment! thank you!]
Hell, I cannot believe it, Forget Alberta for a moment. The Liberal government of Nova Scotia has stood by their previous legislation from five years ago that the pollution being pumped by the Northern Pulp mill into a lagoon/sea shore called Boat Harbour on Pictou Landing First Nation Reserve since 1967 has to stop unless remediated. 80 million litres a day of gunk will now cease from next Jan 31. Time's up and the company sat on its hands. I have to applaud Premier Stephen McNeil. He was unequivocal and serious today, no prevarication whatsoever and gave no sign of being "sorry" or utter any weasel words. That's it for the mill.
The company has tried to blackmail the province into giving up their anti-pollution stance by getting the mill workers and all the forestry workers and wood lot owners who supply it to lobby to keep the plant open. We had a 20 mile tailback of logging trucks parked by the side of the Trans Canada yesterday from the city out to the country almost to the airport to put a bit of pressure on the government. There's thousands of people who are affected. The pulp company, for its part, had produced two amateur sketches/plans of a new pollution control system in response to an order to produce a viable new way to treat the effluent. Just daring the pols to capitulate. Those two plans were rejected as useless by the NS government as amateur efforts.
The plan such as it was comprised building a pipe out into the sea between NS and PEI to poison lobster instead of people. PEI objected vehemently, naturally.
Well, now we have the union people at the mill going apesh!t at losing their jobs, and well over 10,000 woodlot owners and workers at saw mills producing chips and pulp producers are on the warpath. They couldn't believe their ears despite repeated warnings. Can't wrap it through their tiny minds that the pollution was unacceptable, or that a First Nation community had to eat the pollution for 52 years. The actual attitude shows why no nation is willing to abate emissions in the face of climate change. Australia burns and yet opens giant new coal mines.
Most pols don't have the guts to do anything to combat the depradations of the wealthy.
Kind of reminds me of the Alberta situation. It's full steam ahead on tarsands bitumen extraction, the tailing ponds grow apace, and not a UCP/Con soul gives a ratsh!t about the desecration. I believe a First Nation community is surrounded on three sides by those ponds. Yet all Kenney and the dough-heads who voted him in can think about is filthy lucre and bugger everything else.
I count this as the first major anti-pollution decision made in Canada. And NS is not a rich place. Our per capita GDP at $46K compares to Alberta at $84K. We have a provincial sales tax, Alberta does not. We have a decisive leader, Alberta/Kenney invents a dysfunctional propaganda private company to steamroller opposition to their toxic resource extraction.
Never voted Liberal in my life except Trudeau in 1974, but by golly provincially I will next time. McNeil deserves plaudits. You have to start somewhere at being serious rather than writing regs for EVs or banning plastic bags, and then sitting back panting at the sheer effort while you check Twitter.
J.E. MOLNAR
Not My Circus — Not My Monkeys!!
With the Keystone Kops in charge of the government's propaganda site and war room, you just know trying to weaponize stupidity and futility are not going to end well for the United Conservative Party of Alberta. Can Alberta voters finally get an election do-over?
KEITH MCCLARY
It took me a whole minute to screenshot the logo and drop it into Google Image Search.
https://www.google.com/search?tbs=sbi:AMhZZitzSNM87kWBuFY18dqXPckhXzPjny86A4WRIrYOBGHVDFoRsHCp74r6duVZG3ILyabX_1eHSunE7U4rXYuCOKq12hACrQ5sYkTR-jHdwcsig1mcxZOo76kPw3jRnhFDzv3SmeSqGmpYBSvtbCTSdmGltkcIH_1hC_1Xv2fh91SKXSLmsvlE4PS5pZT9IFUP2jmxISOPEfVD5mIO9W15j-CZFqRAEd4ZiW4tSdEHRNBdydTp_1QUEcTgEq3xhqFtvs_1GoEhzPYrtFEk_1Esg9jXALY0J–sIfSI4qlQKstmo0w3MrEv6UTCukzaYi6enpsfrbfWvryV4e&hl=en-CAReply
RONMAC
You wonder if the logo was outsourced to one of those freelancer bidding sites for fifty bucks?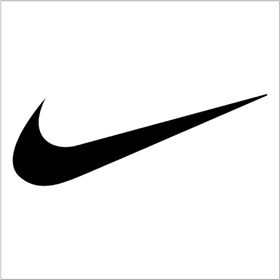 EDMONTON – After being caught plagiarizing a US tech company's logo for his government's Canadian Energy Centre, Alberta Premier Jason Kenney has unveiled a new, unique logo.
"It's called the swoosh, and it will represent Alberta and its oil and gas industry makes the world a better place," said Kenney. "The swoosh will be placed on everything from office stationary to running shoes."
Kenney says that while it's unfortunate that his war room used Boston-based Progress Software's label, he's hopeful the new logo is here to stay.
"Look, I've already got our logo as a tramp stamp," added Kenney showing his lower back tattoo to members of the press.
According to inside sources, Kenney was expected to announce the war room's slogan "Alberta: The Happiest Place on Earth."
However it has been reported that at press time, The Walt Disney Company has acquired the rights to the province of Alberta.
Refer also to:
Alberta's "Logo a no-go" Tom Olsen (salary $195,000.00 a year) tries to bring "measured tone" to Alberta's War Room and to "correct" Jeremy Appel's excellent Opinion Piece in Medicine Hat News. Olsen fails, miserably. Must read review of Olsen's attempt by David Climenhaga! (I'll be laughing for days!)
And the cached Lead & Anchor home page that's gone private:
This is Google's cache of https://www.leadandanchor.com/about. It is a snapshot of the page as it appeared on 19 Dec 2019 21:19:15 GMT. The current page could have changed in the meantime.
SERVICESCLIENTSABOUTBLOGHIRE US
Captains of industry.
We are a strategic planning firm. However, our services go a lot further than that, but strategy is fundamental to every decision and move we make to achieve your business objectives.
Innovative and focused. Intuitive and conscious. Creative yet pragmatic. These are the qualities we lead with and live by.
Our Team
---
"Team work makes the dream work" – cheesy, but true. There's a method to our madness when it comes down to the way we operate. While we have just two core team members, we have strategically partnered with an army of skilled, talented specialists who ensure your project needs are met and managed precisely. Get in touch with us for more cheesy quotes or information on how our partnerships work.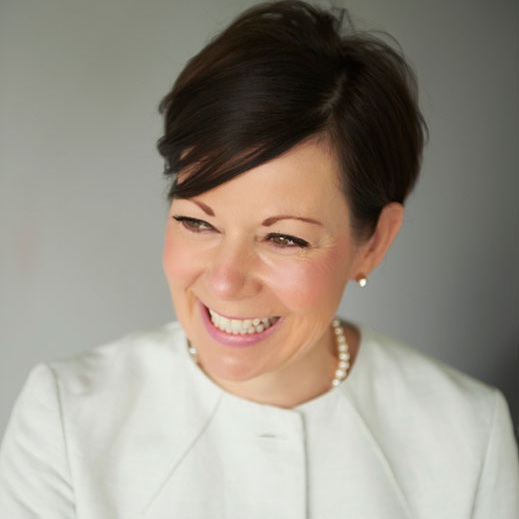 Anne McKinnon
FOUNDER & DIRECTOR OF STRATEGIC PLANNING
Anne is a specialist in developing and executing corporate, brand, and marketing strategies across a wide spectrum of industries including FMCG (consumables, household, personal care and pharmaceutical products); energy, industrial, transportation, financial, legal, electronics, healthcare, senior living and recycling services domestically and internationally for over 25 years. She brings a broad portfolio of experience having worked in marketing, advertising, and market research achieving senior management positions within several leading multi-nationals both in Canada and Australia. She brings passion and respect for optimizing the potential and performance of brands, and proven ability to provide actionable and reliable strategic consulting to corporate executives, and marketers of the world's leading brands.
GET IN TOUCH WITH ANNE OVER LINKEDIN, OR CONTACT HER DIRECTLY AT email hidden; JavaScript is required
Elle Toms
ACCOUNT MANAGER
Elle joined Lead & Anchor in July of 2018 with a strong background in marketing and digital media Project Management. She moved to Calgary, Alberta from Victoria, BC when offered an opportunity to work at an internationally recognized Digital + Creative Marketing Agency. She quickly excelled in the fast-paced and deadline driven agency environment, uncovering skill and passion for brand strategy, copywriting and project/account management. Her experience has introduced her to a variety of sectors, such as education, senior living, construction, spirits, entertainment, food, hospitality, and real estate.
GET IN TOUCH WITH ELLE OVER LINKEDIN, OR CONTACT HER DIRECTLY AT email hidden; JavaScript is required
…
Bean
CLIENT RETRIEVER
INTERESTED IN LEARNING MORE ABOUT OUR SERVICES?
INFO
services
clients
about
blog
contact
STAY CONNECTED
CONTACT
email hidden; JavaScript is required
SUBSCRIBE
Sign up with your email address to receive news and updates SIGN UP
COPYRIGHT LEAD AND ANCHOR 2019.