Public Herald is nonprofit, fearless investigative journalism. Our independence is guaranteed. We're publicly funded, which means we work for and are supported by public donations. You can't buy us, and we don't give credence to awards and ratings. …

INVISIBLE HAND, Out of the current struggle for democracy in an unfettered free market, Rights of Nature are born by Public Herald 2:15 Min Preview
INVISIBLE HAND is the new documentary project by Public Herald, an investigative news nonprofit using journalism and art to empower readers and hold accountable those who put the public at risk.
Free market forces have recently manifested as 'fracking' in Pennsylvania – a high risk method to extract natural gas – that state and federal governments support. But communities hell bent on protecting their rights are fighting back against state and corporate take over – some with success.
So what does it take to defeat a billion-dollar corporation with more rights than you? INVISIBLE HAND tells the story of people figuring out how. One method is by bringing about the Rights of Nature.
Public Herald has published the first eight in a series of 15 reports dedicated to investigating the INVISIBLE HAND, a term we borrowed from economic rhetoric commonly used as a metaphor to refer to the 'invisible' force that balances a free market economy. But unfortunately, the true consequences of our economy are externalized, tipping the scales of justice far beyond anything resembling 'balance.' [Emphasis added]
…
Donate online here
Joshua B. Pribanic | Editor-in-Chief
Public Herald
Paramount Film Exchange
1727 Blvd of the Allies at Miltenberger St.
Pittsburgh, PA 15219
p: 419.202.8503
"If you bury truth underground, it will but grow." Emile Zola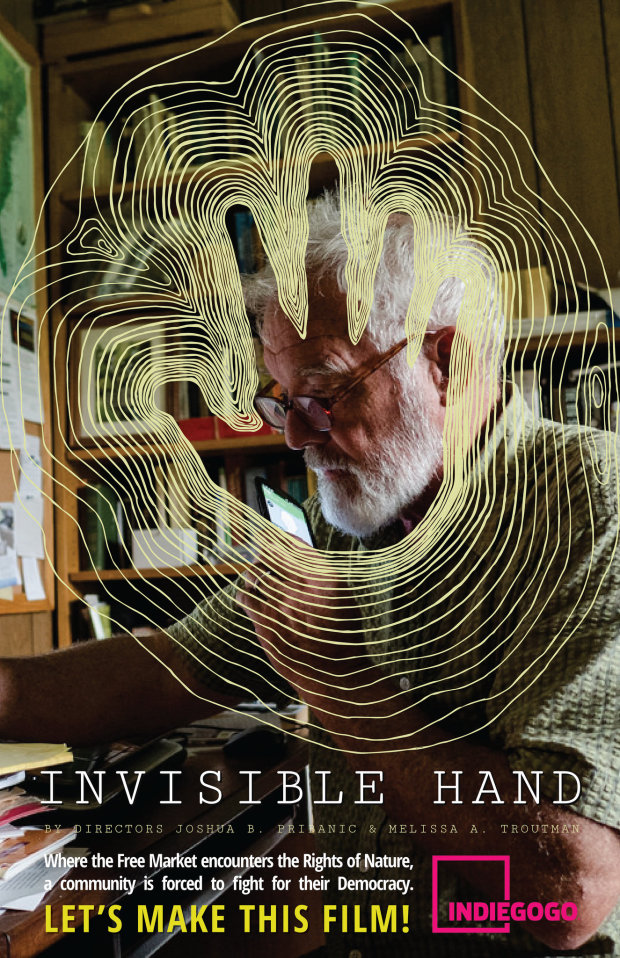 [Refer also to:
PUBLIC HERALD 30-MONTH REPORT FINDS DEP FRACKING COMPLAINT INVESTIGATIONS ARE "COOKED" INVESTIGATION: PART 2 OF 9 PUBLISHED: SEPTEMBER 2015, In the largest release of fracking records in Pennsylvania history, Public Herald finds Water Contamination Investigations are "Cooked" and Shredded ]