King Stephen has changed Canada for the worse, Stephen Harper's biggest problem is not that he is a right-wing ideologue. It is how he has governed.
by Haroon Siddiqui, October 8, 2015, Toronto Star
One can agree or disagree with the political orientation of a government, even on such seminal issues as where to draw the line between security and civil liberties in this age of terrorism. Stephen Harper's biggest problem is not that he is a right-wing ideologue. It is how he has governed.
A prime minister must lead the nation but also find the time to do politicking for her/his party. Harper, being in a permanent state of campaigning, has shown himself incapable of rising above partisanship.
He is forever manipulating the system — hijacking foreign policy to advance the narrow agendas of certain ethnic communities in return for their votes; funneling funds into Conservative ridings and groups supporting it; proroguing Parliament to avoid certain defeat; stretching this election to 11 weeks from the usual five to disadvantage the opposition, at the cost of tens of millions more to the taxpayers; suppressing voting by those unlikely to vote Conservative, such as aboriginals, students and those with disabilities, even banning the chief electoral officer from promoting voting.
Of the nearly one-third among Canadians he has courted assiduously, most support him passionately. Of the two-thirds who don't like him, most despise him. This level of polarization is a damning indictment of a prime minister who has shown himself to be too small a man to be big enough to be the leader for all Canadians.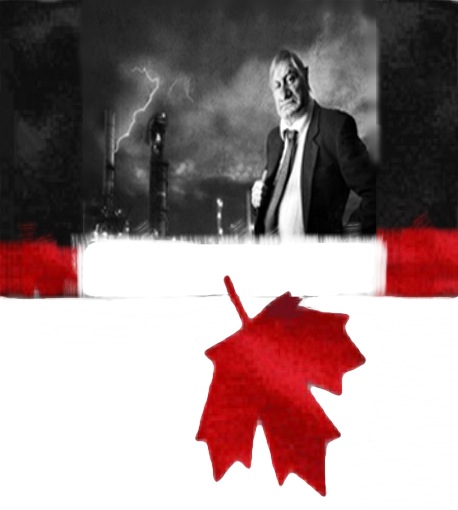 He has fanned the flames of anti-Muslim bigotry, covertly and not so covertly, in the name of fighting terrorism, enhancing security and preserving Canadian values, even while being egregiously un-Canadian: dividing Canadians, devaluing pluralism, undermining the Charter of Rights and Freedoms. When was the last time a sitting prime minister was accused by both the leader of the opposition and the leader of the third party (Thomas Mulcair and Justin Trudeau, in this case) and also by the mayor of his hometown (Naheed Nenshi) of demonizing a people based on their faith?
How he operates is a function of who he is.
Speaking with evangelical certitude, he projects to many a reassuring presence in a troubled world. But his biographers portray him as hot-tempered, foul-mouthed, paranoid, suspicious, secretive, mean and vindictive. Dubbed an elected dictator, he has run a one-man government. The "Government of Canada" is now "the Harper Government."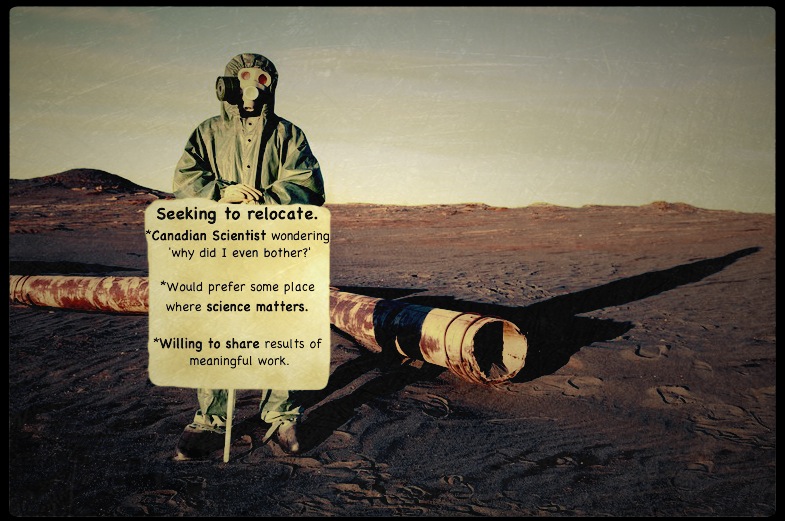 He muzzled public officials, including scientists, especially at Environment Canada; the Canadian diplomatic corps, whose silencing has hurt Canadian interests; even independent officers of Parliament and ombuds for the military, the RCMP and other institutions. He neutered cabinet ministers and Conservative MPs, who had to read from the juvenile talking points sent down from the PMO or the central command of the Conservative Party. In this election, party candidates are prohibited from attending all-party candidates meetings or talking to the media. Finance Minister Joe Oliver is not allowed to talk about finances.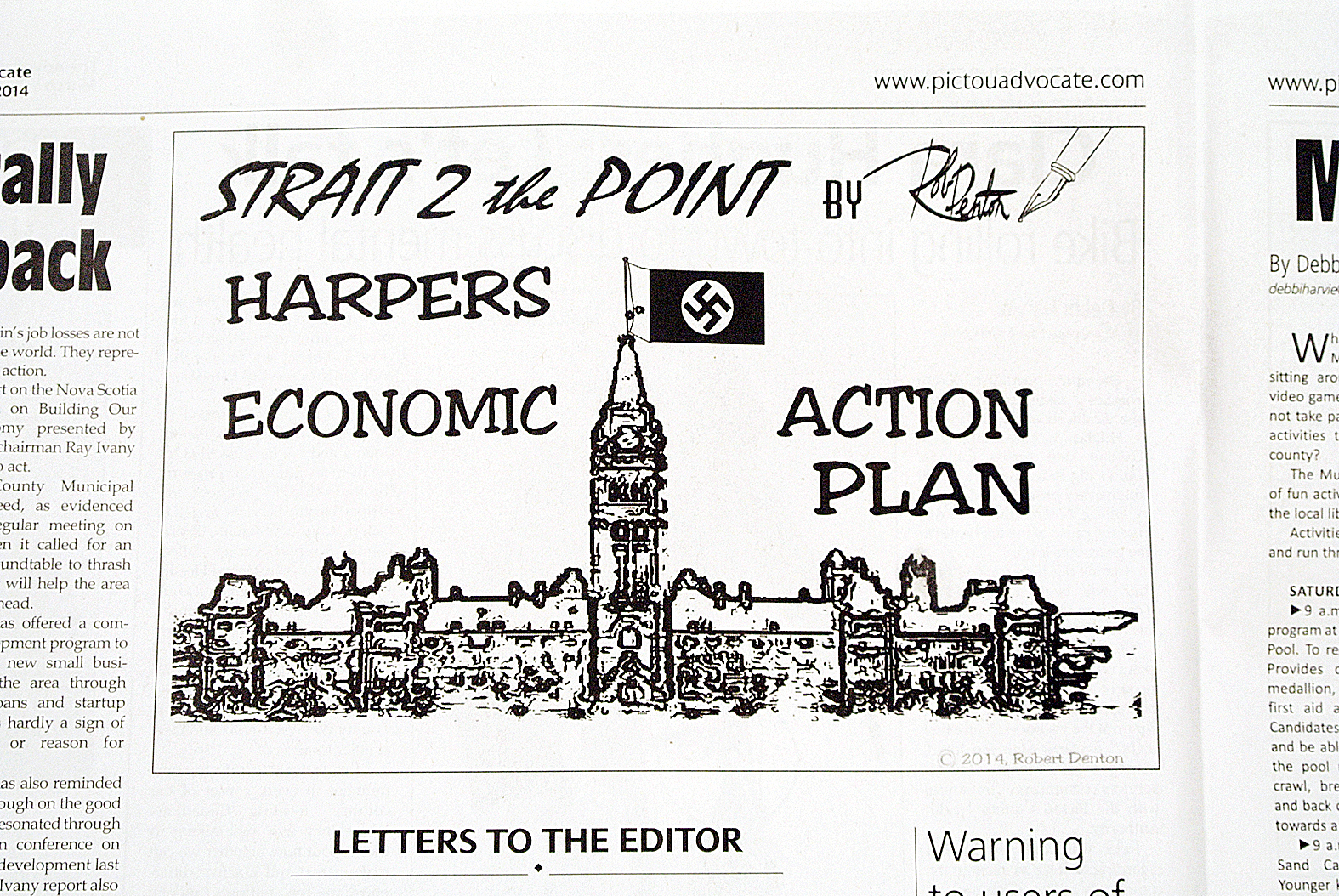 It's all about Harper, all the time. Last fall at the funerals of two soldiers killed by mentally disturbed people copying Muslim terrorists, the prime minister placed himself front and centre, not the governor-general, the commander-in-chief. Earlier, at the funeral of Jim Flaherty, his eulogy became a paean to his own handling of the economy. And the imported American military practice of handing over the flag draping the coffin to the nearest kin at the graveside was moved ahead to the church for a prime ministerial photo-op during which he, not the officer commanding the pallbearers, made the offering to the widow, Christine Elliott.
Adversaries are enemies, to be vanquished. Premiers are to be avoided, insulted.
Typical of those who surround themselves with sycophants and resist independent-minded people, Harper has shown terrible judgment in his appointments, and not just with senators Mike Duffy, Pamela Wallin, Patrick Brazeau and Don Meredith (of Toronto, who quit the Conservative caucus after the Star revealed that he had a sexual relationship with a minor). Others include Bruce Carson (on trial on charges of influence peddling and illegal lobbying), Peter Penashue (who quit cabinet over illegal campaign donations); Dean Del Mastro, former parliamentary secretary to the prime minister (jailed a month for election fraud), Maxime Bernier (who quit as foreign minister after he left classified NATO documents at girlfriend Julie Couillard's home), Arthur Porter, head of Canadian Security Intelligence Review Committee (arrested in Panama for fraud).
Harper says one thing but does another, most famously pledging transparency and delivering the most secretive government of the contemporary era, and undermining and defying Parliament for which he was found in contempt of Parliament. You as a voter cannot attend the great leader's invitation-only rallies in the election, which he described as "not a popularity contest," suggesting that King Stephen needs only to be re-anointed.
This law-and-order man routinely abuses the legal system, wasting more than $100 million a year in courts denying justice to the Aboriginal Peoples; keeping Omar Khadr tangled in specious cases despite losing at every turn, including thrice at the Supreme Court; not accepting three court rulings against his ban on the niqab; and fighting scores of Freedom of Information requests. When the judges don't do his bidding, he insults them, including the chief justice of the Supreme Court.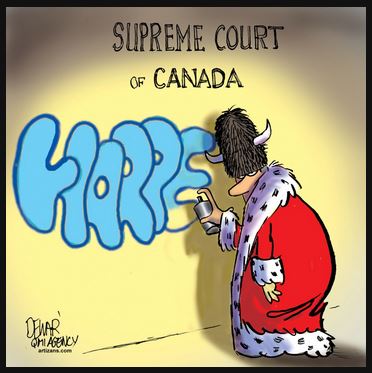 Most of the nearly 70 per cent of Canadians who want Harper gone have this heartfelt grievance: he has changed their Canada for the worse.
[Refer also to: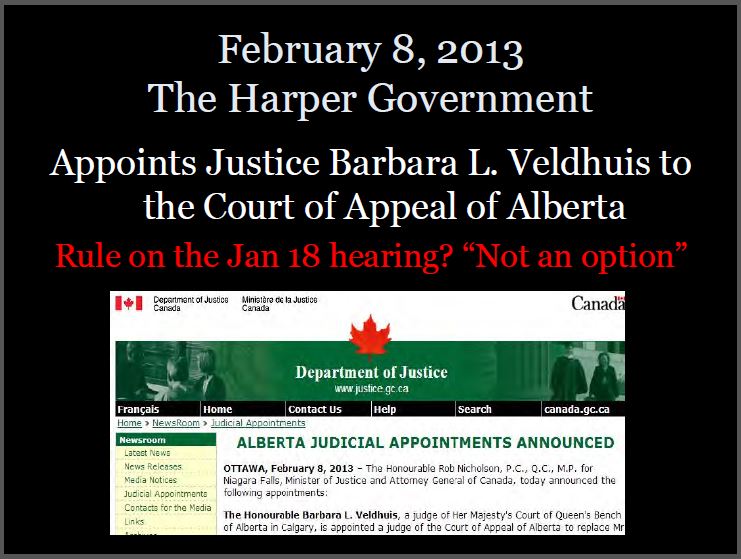 Fracking: Feds Throw Wrench in High Profile Lawsuit, Judge suddenly promoted; plaintiff Ernst sees strategy to 'delay and exhaust.'