The truth walks slowly in the countryside by O'Shea featuring Bob Hirst, April 25, 2016
His heart's as empty as his water tank.
You may have heard about some of the issues that coal seam gas mining is causing in the Condamine River and surrounding areas where I grew up in Australia. You may not have heard about the devastating emotional and human toll it's taking on some of our farmers. We're honored to have worked with Helen Bender – George Bender on the video for our collaboration with Rob Hirst (of Midnight Oil), The Truth Walks Slowly (In The Countryside) and hope after watching you feel as shocked and outraged as we do.
900,285 views as of January 5, 2018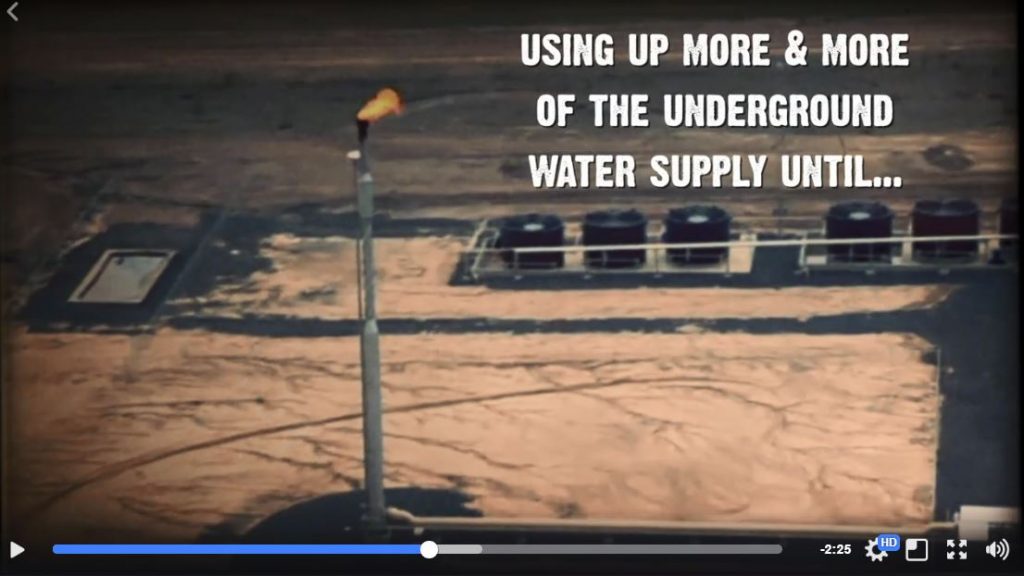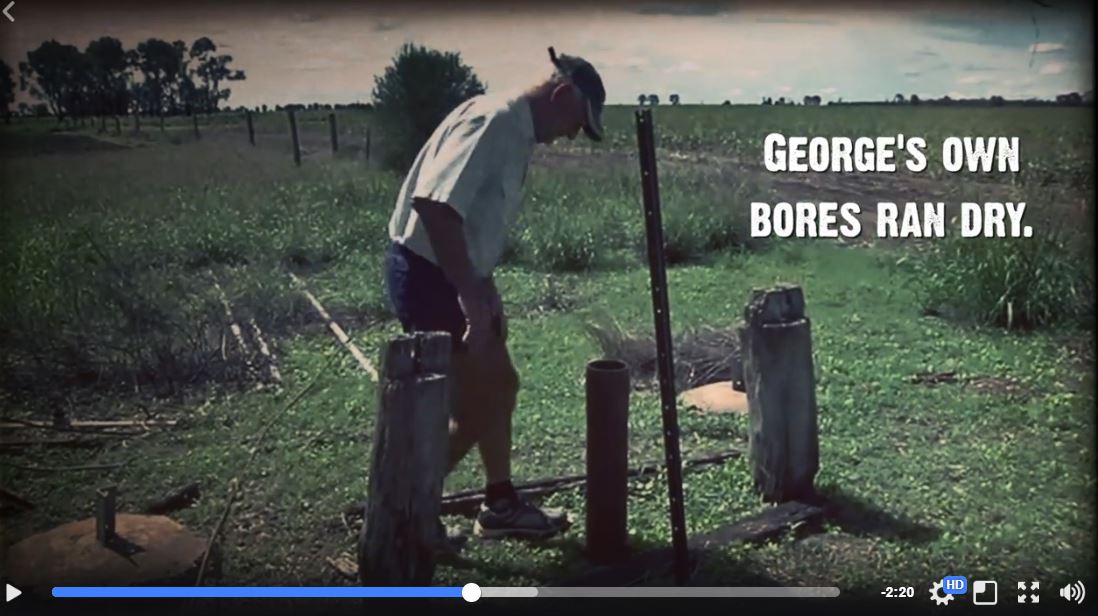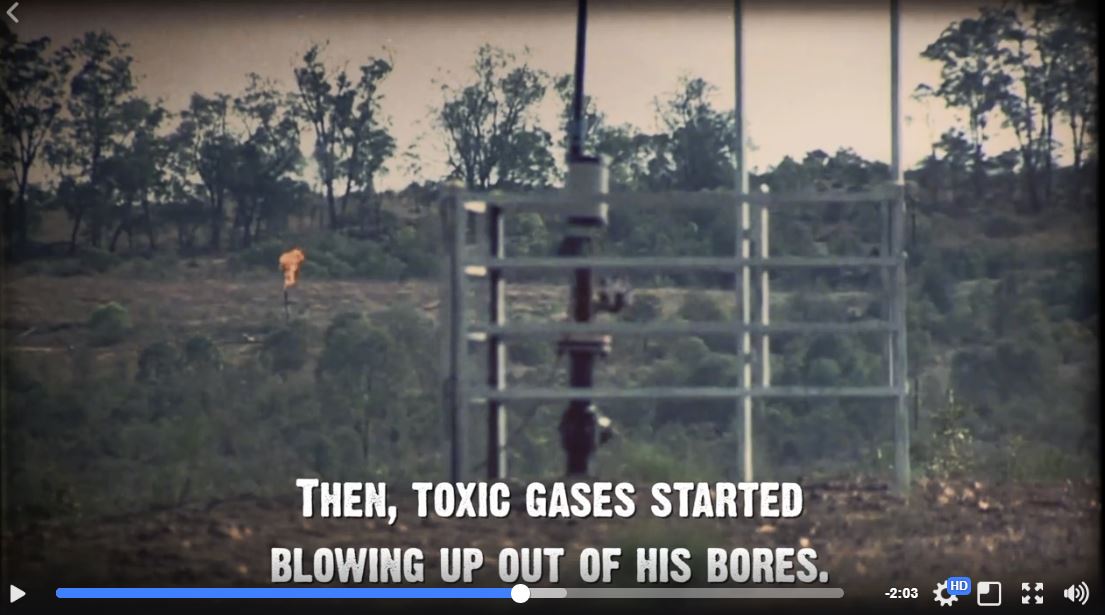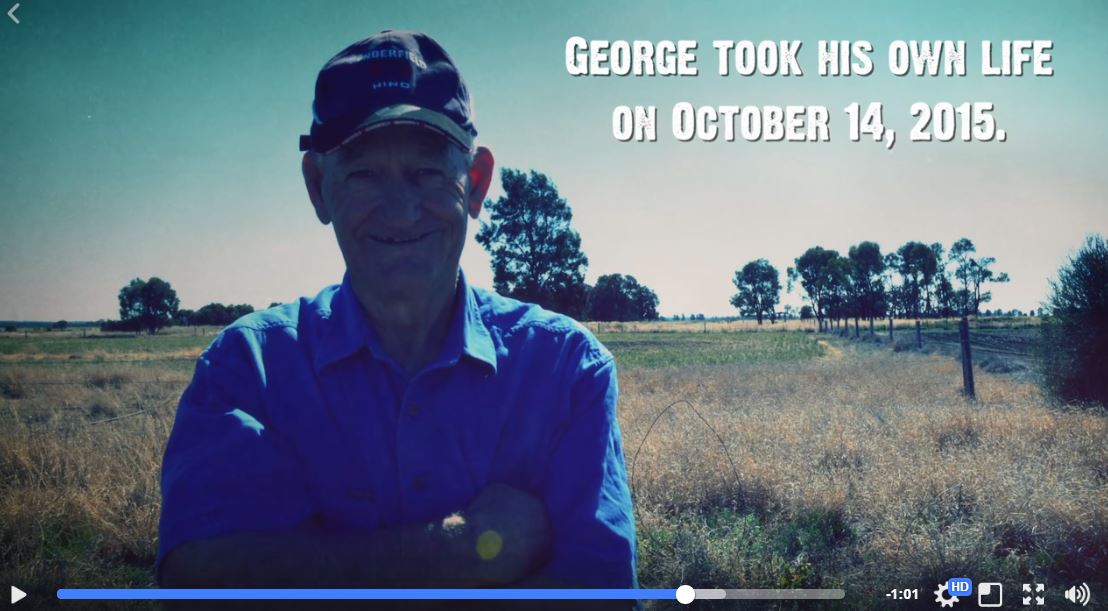 Dedicated to Australian farmer's rights advocate, George Bender and his fight to defend his land from coal seam gas mining. The song was co-written and performed with Rob Hirst from Midnight Oil.
O'Shea – The Truth Walks Slowly (acoustic) KIX COUNTRY, with introduction about the song
Check out this exclusive acoustic performance of 'The Truth Walks Slowly' by O'Shea for the KIX Country Radio Network.
Helen Bender – George Bender shared O'Shea's video August 11, 2016
THE TRUTH WALKS SLOWLY HITS #1 (AGAIN)…THIS TIME ON THE Country Music Channel
After landing in the country just 48hrs ago, we woke to the news that The Truth Walks Slowly is #1 on the Country Music Channell! This video is one of the most emotional pieces of art we've ever put out. We are so grateful for Helen Bender – George Bender for allowing us to tell George's story; for Rob Hirst from Midnight Oil for co-writing and performing the song with us; for Sony Music Australia for helping us get the word out; for KIX Country, The Range who have been playing the song on radio and for the more than 20,000 people who have shared this video. The Truth Walks Slowly in the Countryside but thanks to your support, it's starting to be heard! All our love, O'Shea Mark O'Shea Jay O'Shea
FROM ALL THE BENDERS…THANK YOU FOR THE ONGOING SUPPORT!
[Refer also to:
2017 01 29: Remember Australia's George Bender? Origin Energy ignores coal seam gas well leaks & groundwater contamination, whistleblower Sally McDow says. More detailed Statement of Claim filed
2016 04 09: "Mr Bender's death was 'a snap decision' after Origin Energy tried to force him to sell." Family of George Bender Submission to Senate Inquiry into Regulation of CSG (CBM) Industry: 1,000 pigs dead due to gas industry pollution
2015 10 22: If frac'ing is safe & wonderful, why so many gag orders, why is fracking killing hope, people, fish, animals, vegetation, water, air, soil, and busting caprock? Why so much fraud by regulators, politicians, companies, NGOs, experts, academics etc covering up murderous corporate crimes: threats, bullying, abuse; dropping rodent shit into water wells of the harmed; trespassing, home invasions, interrogations of harmed families by police; intimidation; "terrorist" labeling to violate rights of citizens filing lawsuits? George Bender "died of a broken heart" says family
2015 10 15: "A terrible terrible day." George Bender, CSG (CBM) impacted farmer, Darling Downs, Queensland, killed himself. "Not only does this community have to live with this scourge of CSG coal seam gas mining on a daily and nightly basis, now they have to deal with one of their most-respected and most-loved community members taking his life." ]