Ryan Young with Ecolibrium on CKUT 90.3fm out of Montreal interviews Jessica Ernst March 14, 2017, 11 am Eastern Time.
 Interview starts after some music.
64 kbps 
128 kbps 
On every Tuesday on CKUT 90.3 FM in Montreal and on the world wide web at www.ckut.ca. Ecolibrium covers a wide array of both local and international environmental topics and has brought many distinguished environmental activists and writers to air including David Suzuki, Farley Mowat, Paul Watson, Bill McKibben, Wangari Maathai, Maude Barlow, Dr. Roger Payne, and Elizabeth May.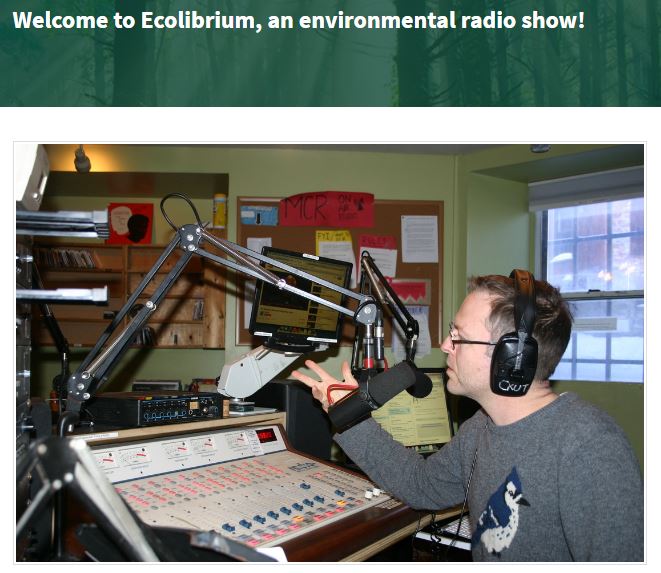 The show's primary host is Ryan Young who has a Masters in Environmental Studies and who teaches radio production at John Abbott College.
The show endeavors to cover a wide variety of environmental topics from a critical and cross-cultural perspective, and gives air time to environmental activists, thinkers, innovators, and researchers that are traditionally under-represented in the mainstream media.