Tioga County Legislature shows its support for propane fracking by Scott Sasina, August 11, 2015, wbng
Owego, NY (WBNG Binghamton) The Tioga County Legislature passed a resolution on Tuesday expressing its total support for the Snyder Farm Group, and bringing propane fracking to Tioga County.
The brief meeting started at noon on Tuesday and ended with the legislators passing the resolution to support propane fracking in Tioga County.
"If there's any place in New York State where a natural gas well could be drilled, it would be right here in Tioga County," Martha Sauerbrey, Chairwoman of the Tioga County Legislature, said.
In July of 2015, the Snyder Farm Group applied for a state permit to develop a natural gas well in the Town of Barton.
While high-volume hydraulic fracturing [with water] is banned in New York State, [high volume] propane fracturing is not.
The Tioga County Legislature said it strongly believes in and supports the rights of private property owners to explore and recover the mineral resources on their land. The Snyder Farm Group owns the land where it wants to place the natural gas well. Sauerbrey said a lot of time and consideration had gone into supporting the Snyder Farm Group. "There are people who do not agree but I think as we study this process, it seems safe. And one well will show us a lot of information and actually will bring some revenue into the area," Sauerbrey said.
Action News reached out to the DEC to see where the application is in the process.
It said, "We have received the application. As required by law, we will review the permit. DEC will follow the mandates in the State Environmental Quality Review Act (SEQRA), which could include requiring an Environmental Impact Statement (EIS). There is no firm timeline for a decision," Thomas Mailey, the Director of Media Relations for the DEC, said.
Five Tioga County legislators said yes to the resolution, with one legislator abstaining from the vote. [Emphasis added]
[Refer also to:
2015 07 23: Group calls on Cuomo to close New York regulator loophole that allows extremely dangerous high volume gelled propane/LPG fracs
2015 07 08: How do you frac in a state that's banned fracing? Horizontal, dangerous, gelled propane fracs planned for Tioga County, New York State
2015 04 07: Frac industry pushing France with old lies to sneak in fracing; Promoting extremely dangerous, toxic, financially ruinous gelled "non-flammable" propane fracs as "safe, clean and green" non-fracs!
2014 02 01: France: 'Clean fracking using untested non-flammable propane' is Trojan Horse, designed to make fracing seem OK
2013 09 30: Propane butane gas fracs may appease opposition to hydraulic fracturing but only if the dangers are kept from the public
2012 12 27: Fracking with gelled propane contaminated groundwater near Grande Prairie, Alberta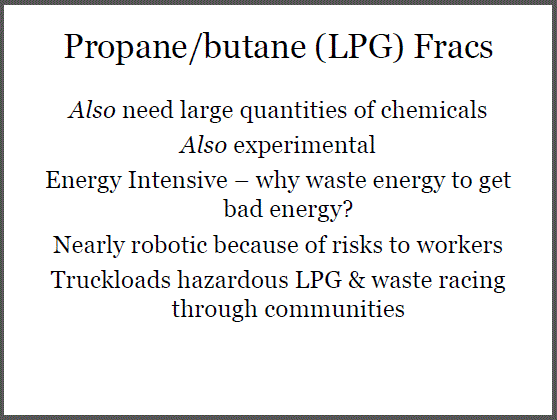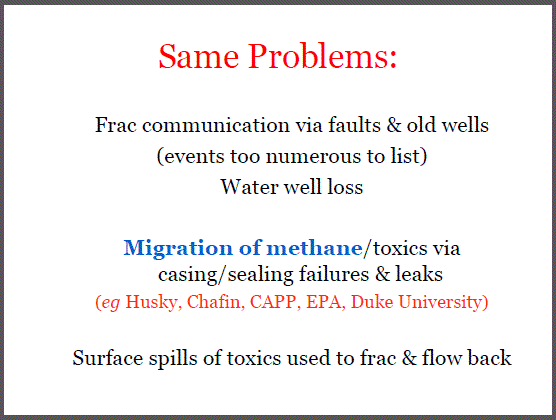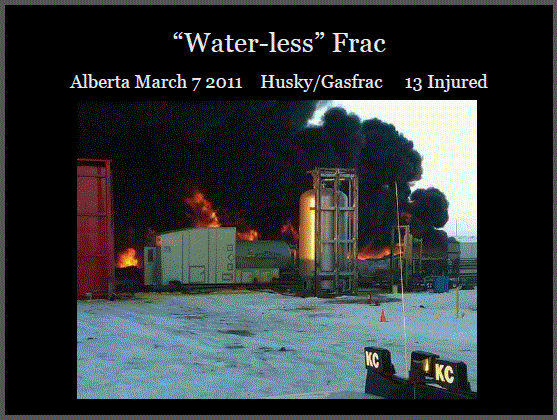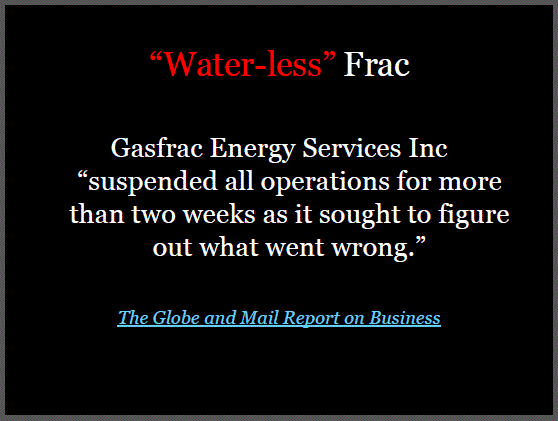 Slides from Ernst presentations