Oregon House passes 10-year fracking ban by Tracy Loew , April 25, 2017, Statesman Journal
The Oregon House has passed a 10-year ban on hydraulic fracturing, or fracking.
There currently are no operational hydraulic fracturing wells in Oregon, but there is potential for coalbed methane fracking in the Willamette Valley, according to a recent U.S. Geological Survey report. The process releases natural gas from coal seams.
Supporters say the state does not have sufficient regulations in place to ensure the environment is protected from the practice, which involves injecting water, sand, and chemicals into rock under high pressure to fracture it and make crude oil, natural gas or geothermal energy more accessible.
The Oregon Department of Geology and Mineral Industries adopted rules for conventional wells in 2013, but they don't cover hydraulic fracturing, said the bill's sponsor, Rep. Ken Helm, D-Beaverton.
"If this industry comes to the state, we ought to be prepared with adequate rules to regulate the practice so it doesn't contaminate groundwater," [Companies just ignore laws and rules in place to protect groundwater and refuse to release all the toxic chemicals they use in all parts of the process making appropriate groundwater monitoring and water well testing impossible, likely intentionally] Helm said. "It's not vilification of an industry. We're just pushing the pause button."
… Industry officials say the practice has been used for more than 60 years and is safe.
"Hydraulic fracturing has been demonstrated, across multiple state and federal jurisdictions, to be a safe and effective technology that can be used to increase the recovery of hydrocarbons and deliver significant benefits, without adverse efforts, said Brian Doherty, a lobbyist for the Western States Petroleum Association during a hearing on the bill.
[Reality Check: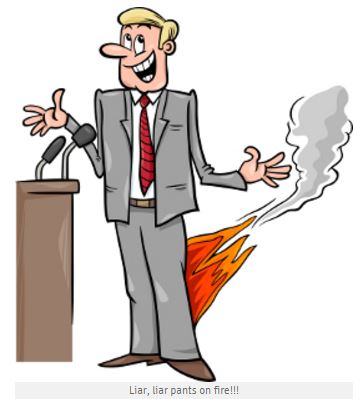 End Reality Check]
"This area is not only where the greatest concentration of population resides, it is also likely where most of the drinking water sources in our state originate," Rhett Lawrence, conservation director for the Oregon Chapter Sierra Club, said during the hearing.
And a company called Alta Mesa Holdings already has leased about 200,000 acres in Eastern Oregon's Malheur County and plans to tap a natural gas field there, said Rep. Cliff Bentz, R-Ontario.
The company can operate those wells without immediately fracking them, but may want to use that technique in the future, Bentz said.
"If we take that away now, it robs them of that opportunity," he said.
House Bill 2711 would put a 10-year moratorium on hydraulic fracturing for oil and gas exploration and production.
It would exempt drilling required for natural gas storage wells and geothermal wells,
as well as for some unused coal bed methane

extraction wells that currently exist near Coos Bay.

Helm sponsored similar legislation in the 2015 legislative session. It died in committee after lawmakers decided its $750,000 price tag for rulemaking was too high.

The current version does not include any requirement for state agencies to undertake writing rules for fracking wells, but that still could happen, Helm said.

The bill now goes to the Senate for consideration.

Earlier this month, Maryland became the third state to permanently ban fracking. It joined New York and Vermont. [Emphasis added]

[Refer also to:

2011: Australian Petroleum Association: Coal seam damage to water inevitable

The coal seam gas industry has conceded that extraction will inevitably contaminate aquifers. "Drilling will, to varying degrees, impact on adjoining aquifers," said the spokesman, Ross Dunn. "The intent of saying that is to make it clear that we have never shied away from the fact that there will be impacts on aquifers," Mr Dunn said.

2014: Canadian Association of Petroleum Producers: Coal bed methane operations contaminate water resources

Yet CAPP's Alex Ferguson says many worries about water quality are based on past operations involving coal-bed methane — shallow deposits in closer proximity to groundwater. These did occasionally contaminate water resources, he says. In some of the more infamous instances, affected landowners could light their well water on fire.

Alex Ferguson was appointed Commissioner and CEO of the BC Oil and Gas Commission from 2007-2011