Plains Midstream pleads guilty, fined $1.3 million for two Alberta pipeline spills by Edmonton Journal, June 3, 2014
Plains Midstream Canada pleaded guilty Tuesday in a Red Deer court to charges related to two pipeline spills in Alberta and was fined $1.3 million. The U. S. based company was charged on Friday for a leak from its Rangeland Pipeline on June 7, 2012, that resulted in 2,900 barrels of oil finding its way into the Red Deer River. Plains Midstream had also had a pipeline leak in 2011 of more than 28,000 barrels of oil near Peace River in northern Alberta. Three charges were laid in April of last year in connection with that incident.
In March, the Alberta Energy Regulator issued a report that concluded Plains Midstream didn't inspect the Rangeland pipeline often enough, didn't pay enough attention to government warnings, failed to enact adequate mitigation measures once the leak occurred and communicated poorly with hundreds of people affected by the spill in June 2012. "Plains failed to apply appropriate mitigation measures according to its own hazard assessment," it said.
The 2012 spill, which led then-premier Alison Redford to call for a review of pipeline integrity in the province, was discovered when landowners just north of Sundre began phoning in reports of smelling rotten eggs, the telltale odour of sour gas or sour oil. The spill was soon tracked to Jackson Creek, which flows into the Red Deer River.
In court, Plains Midstream said it takes "full responsibility" and "apologizes" for both Red Deer River spill and huge spill near Peace River. [Is the company going to bring me safe drinking water?  My replacement drinking water comes from the Red Deer River, contaminated with BTEX. Emphasis added]
[Refer also to:
Why no charges against Encana for fracing Rosebud's drinking water aquifers? Red Deer River sour oil spill charges laid, Plains Midstream faces two counts two years after pipeline break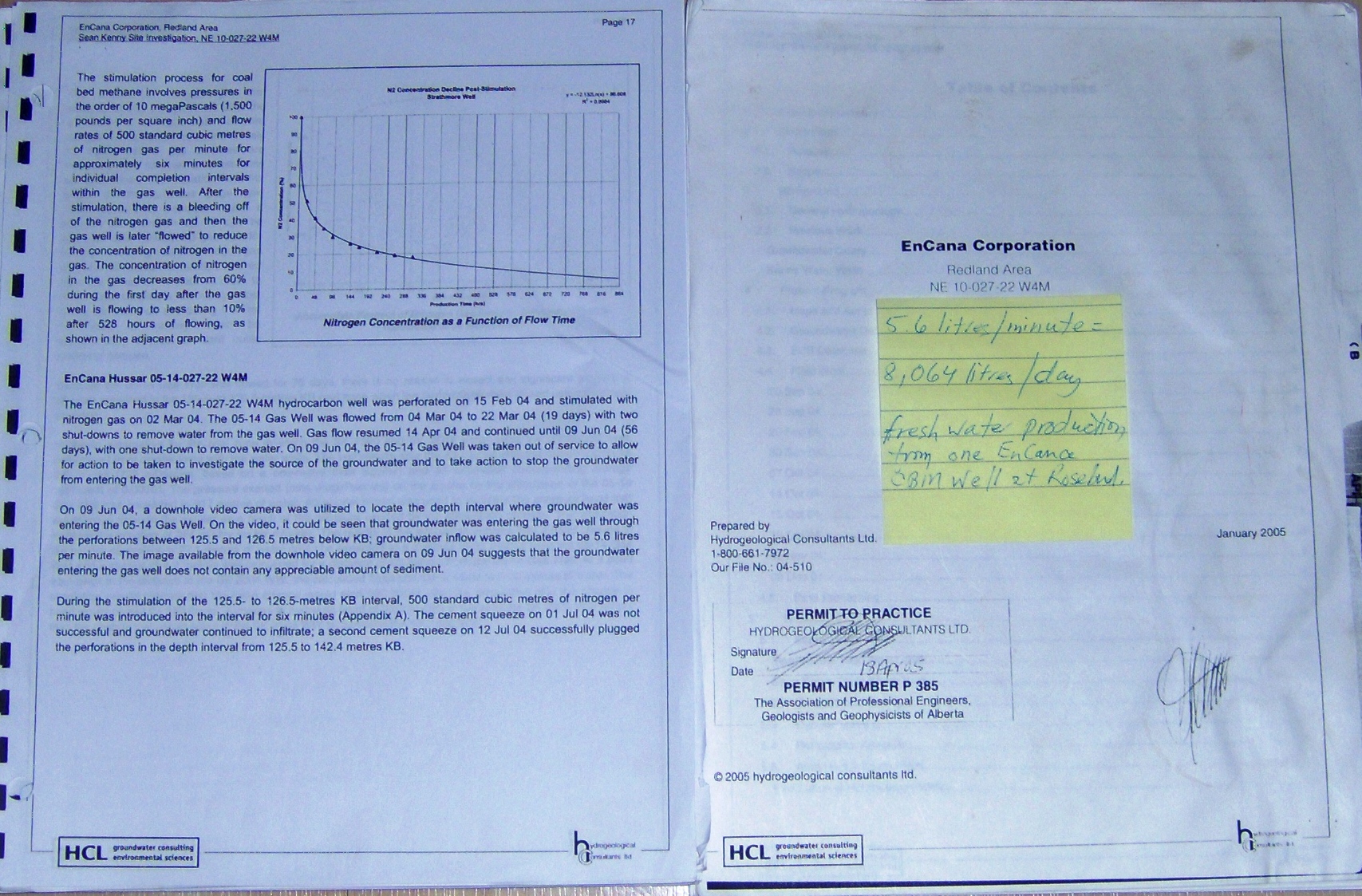 EnCana Corporation Site Investigation Report by Hydrogeological Consultants Ltd., January 2005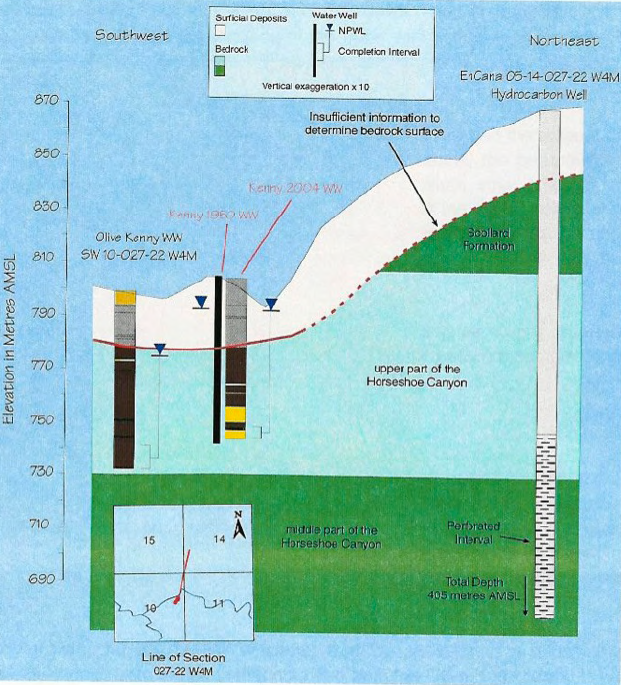 EnCana's Multiple Shallow Fracs into Fresh Water Aquifers at Rosebud, Alberta, March 2004 in EnCana Corporation Site Investigation Report by Hydrogeological Consultants Ltd., January 2005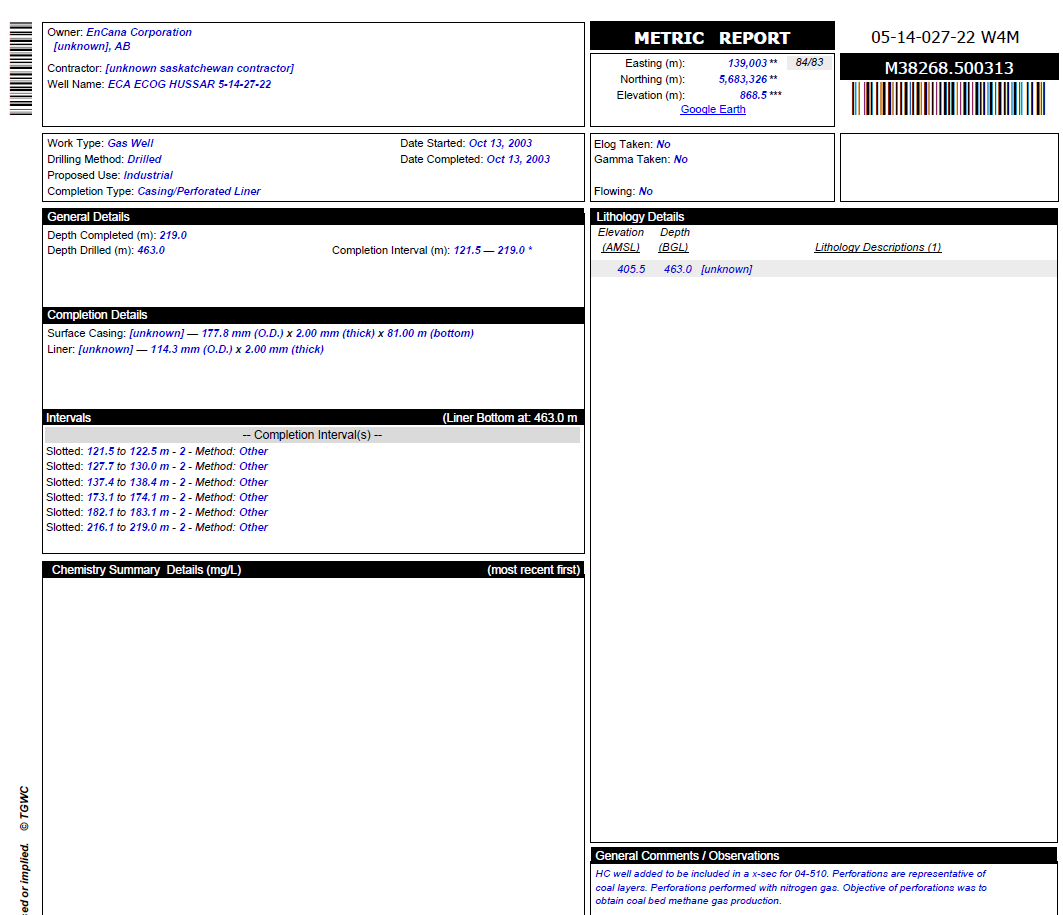 EnCana's intentional perfs and fracs into Rosebud fresh water aquifers, Source: Alberta Groundwater Centre (requires login):
"The Groundwater Centre has been maintaining a groundwater database for the past 22 years. In 1979, The Groundwater Centre started the process of merging the AENV (Alberta Environment) GIC database with its own database. This process allowed The Groundwater Centre to dramatically upgrade the existing AENV groundwater dataset."
 Text in bottom right hand corner of EnCana's data: "Perforations performed with nitrogen gas. Objective of perforations was to obtain coal bed methane gas production." (Refer also to slide below)


Encana's hydrocarbon well data on file with Alberta's public water well data base – "Gas Present No" at the time of drilling the gas well, before Encana frac'd the Rosebud aquifers.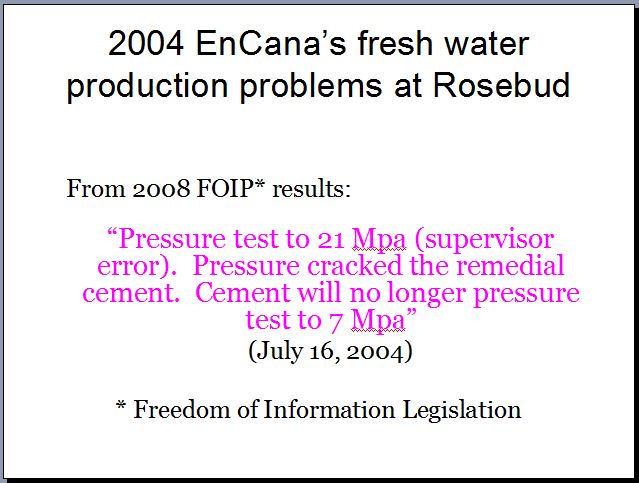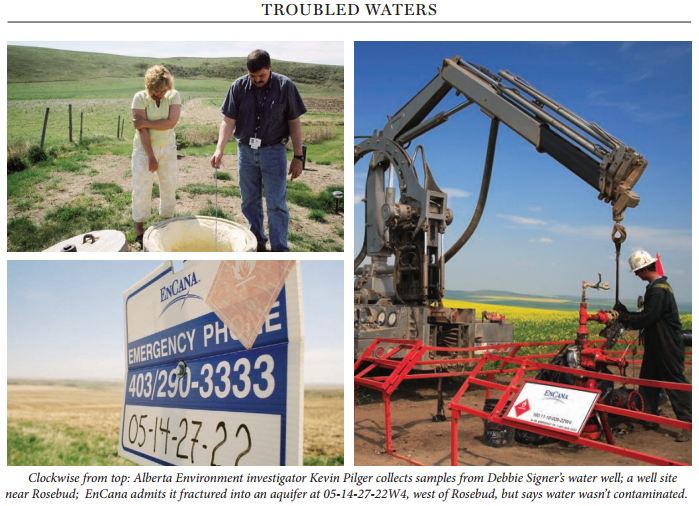 October 2006 Alberta Views Trouble in the Fields article by Jeremy Klaszus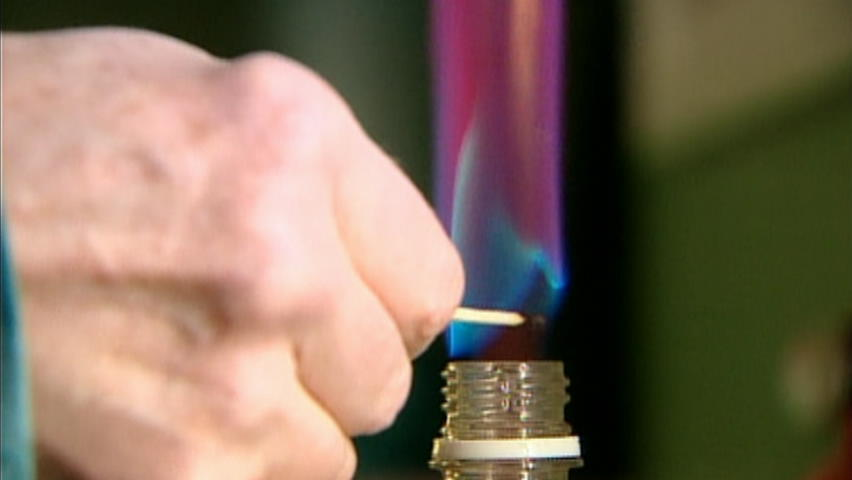 April 2011: Ernst well water, from filming by CBC News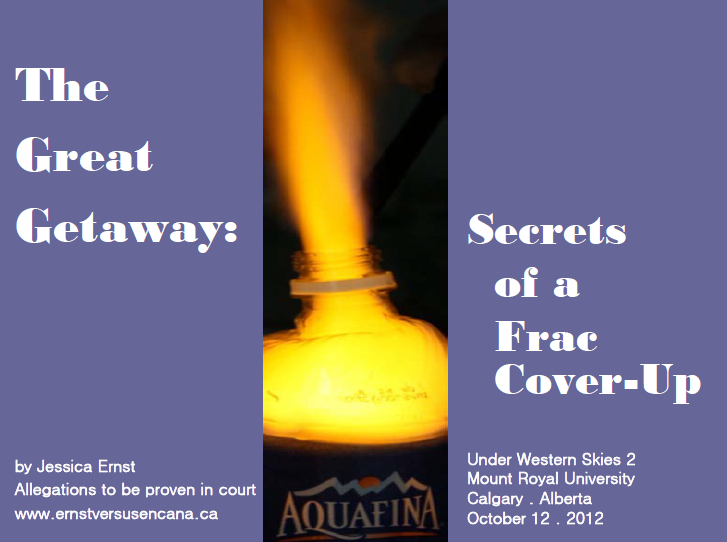 January 30, 2009 photo of Ernst's tap water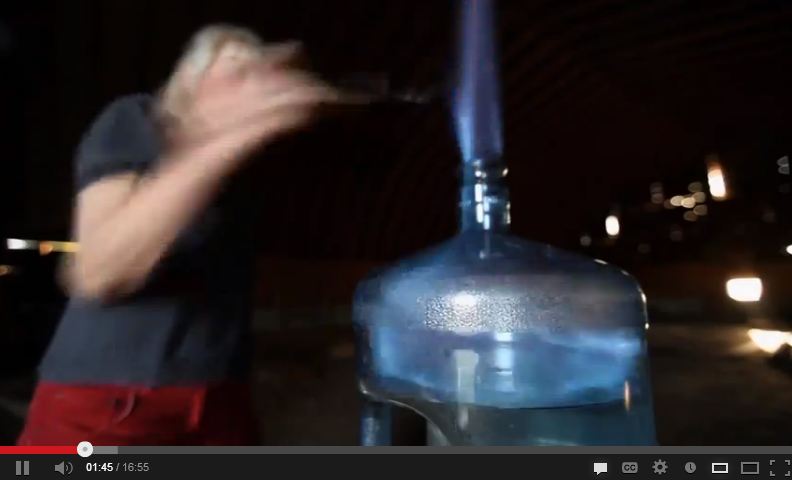 September 2011: snap of Ernst's well water in Untested Science documentary on Global 16×9
June 2013: Ernst's well water photographed by Swedish documentary film crew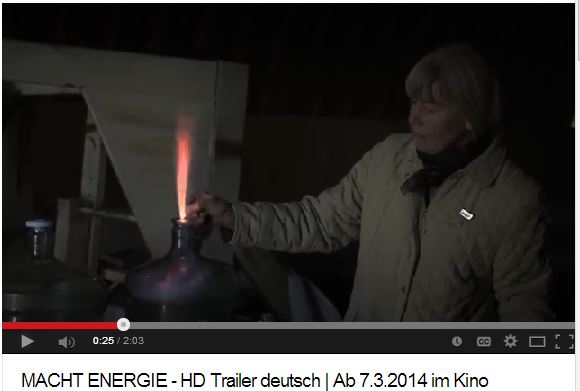 April 2012: snap of Ernst well water from trailer for Macht Energie, Austrian documentary by Hubert Canaval
September 19, 2013: Justice Niel Wittmann's Judgement, photos of the Ernst well water by Colin Smith in 2006 (left and centre) and Will Andruschak in 2008 (right)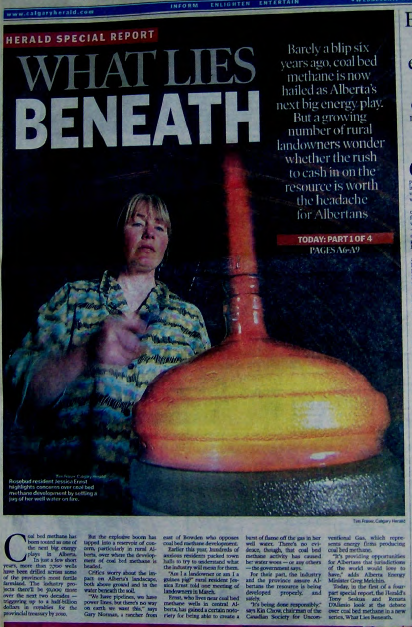 November 15, 2006: What Lies Beneath, Calgary Herald Special Report by Renata D'aliesio and Tony Seskus. 2006 photo of Ernst well water.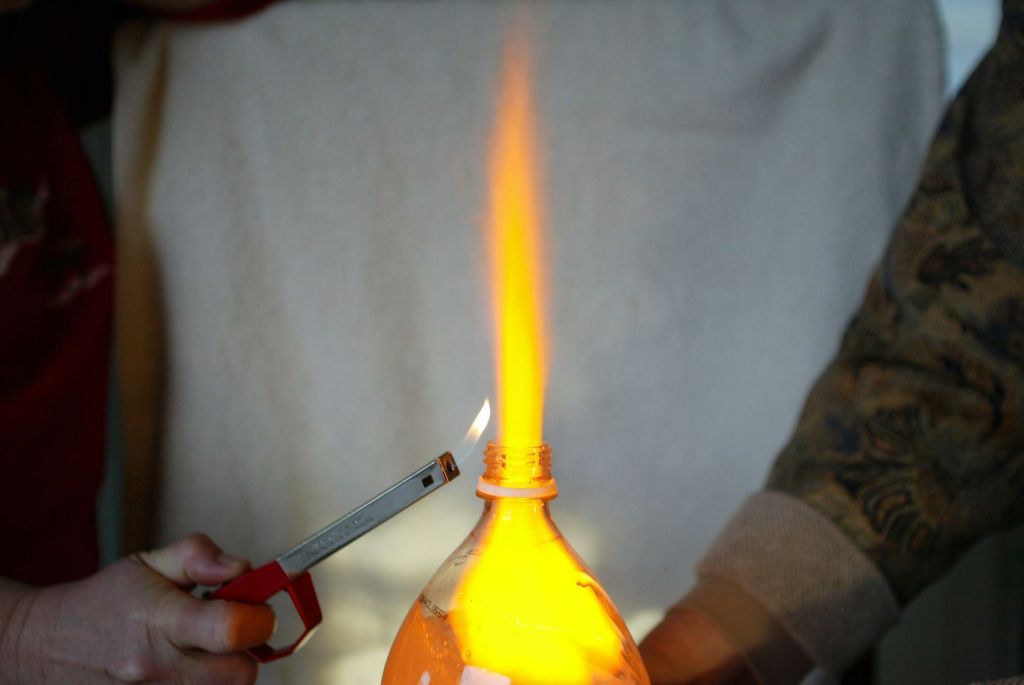 December 2005: Ernst kitchen tap water, photo by Chris Schwarz, Front Page photo and article by Hanneke Brooymans, Edmonton Journal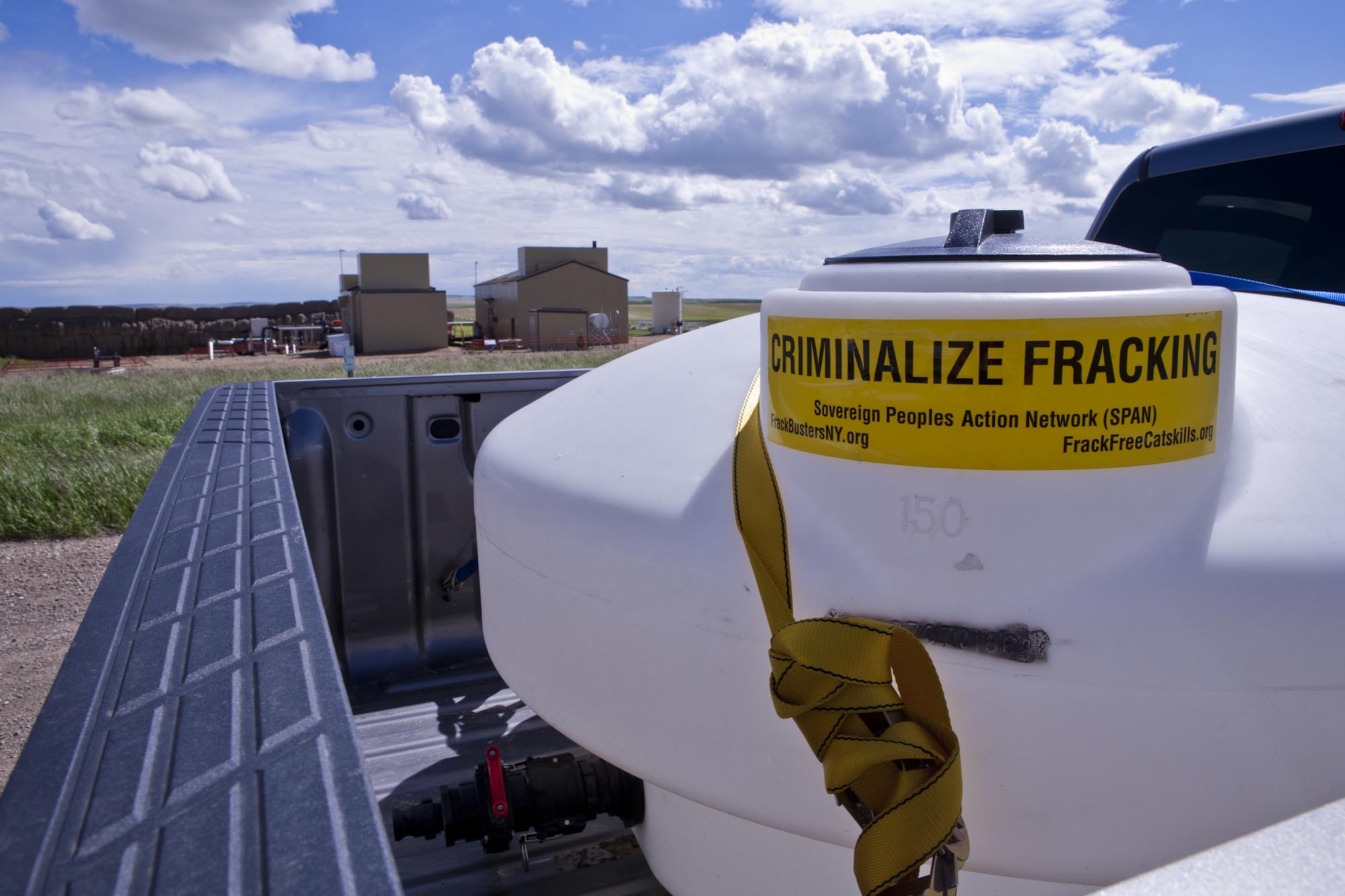 June 2014, Ernst alternate water hauling tank on county road by Encana's 7-13-27-22-W4M gas wells and compressors, approximately 900 metres from Ernst's contaminated water well.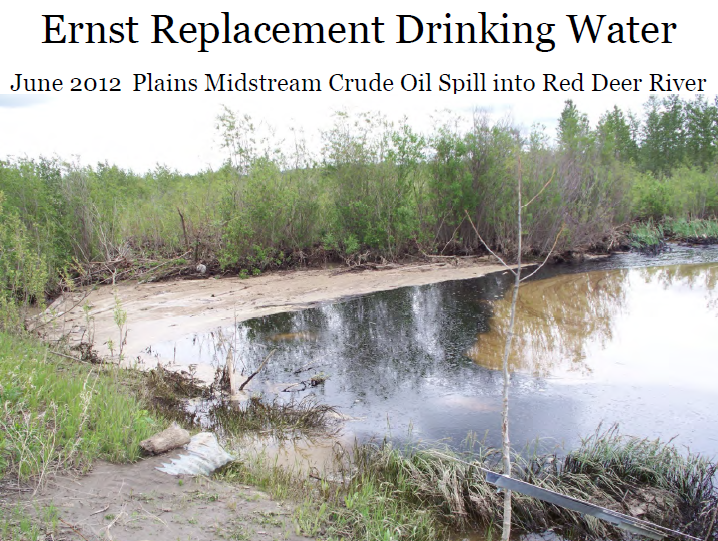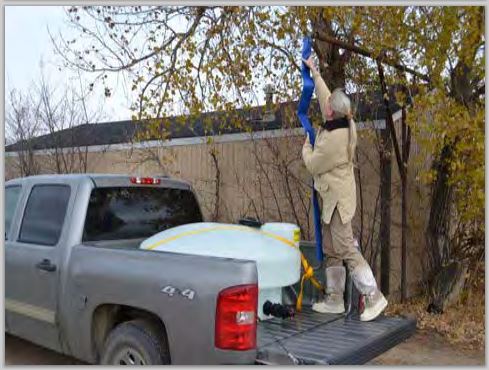 October 2013, Ernst at Rosedale (east of Drumheller, about a 45 minute drive, one way), still hauling alternate water. The Ernst water is too dangerous to even use to flush toilets.
Source of this water is from Drumheller municipal drinking water supply taken from the Red Deer River contaminated by Plains Midstream in June 2012. The municipality does not treat for BTEX, found by the regulator in drinking water from the Red Deer River.
Slides from Ernst Presentations