Natural gas and water by the Government of New Brunswick. 2012
Many of the flaming tap footage seen on TV and in films have been attributed to biogenic methane. Other cases have been attributed to natural gas contamination via faulty casing and/or inadequately constructed/grouted gas wells. Methane has been found to occur naturally in groundwater in parts of NB. During recent baseline sampling in the Elgin area, 13 of 303 [4.3%] wells tested positive for methane. Baseline (pre-drilling) sampling will therefore be important to distinguish between naturally occurring gas and any possible future impacts from the industry. A baseline sampling protocol has been developed to identify methane in domestic wells in areas surrounding natural gas operations before Natural Gas activities take commence.
[Refer also to: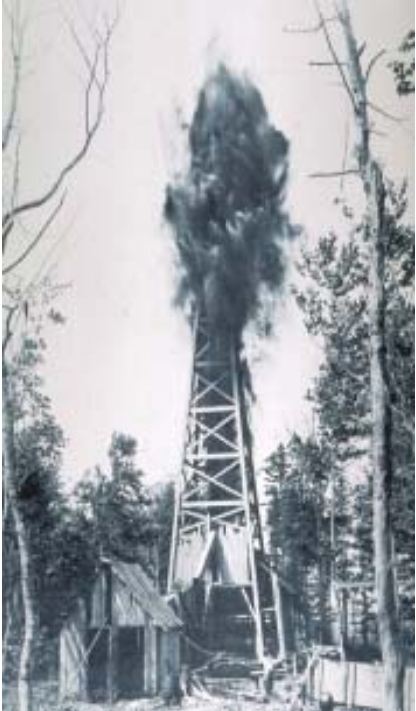 Fracturing Stoney Creek Field well with nitroglycerin, circa 1940 in Oil and Natural Gas in New Brunswick: Historical and Current Industry-related Activities
First Penobsquis, now Stoney Creek — what's next?
Stoney Creek residents accept gas in water
Cardy calls for moratorium on Stoney Creek drilling by CBC News, August 1, 2012 Recent lab tests by RPC of Fredericton found well water that was contaminated with methane, diesel and barium, according to Cardy, making it unsafe for drinking. "This report contradicts the claims made by the government of New Brunswick that there have been no incidents connected to the oil and gas industry in recent decades," ]