Mes traductions d'extraits du livre "Slick Water" by Les Amis du Richelieu, September – November, 2015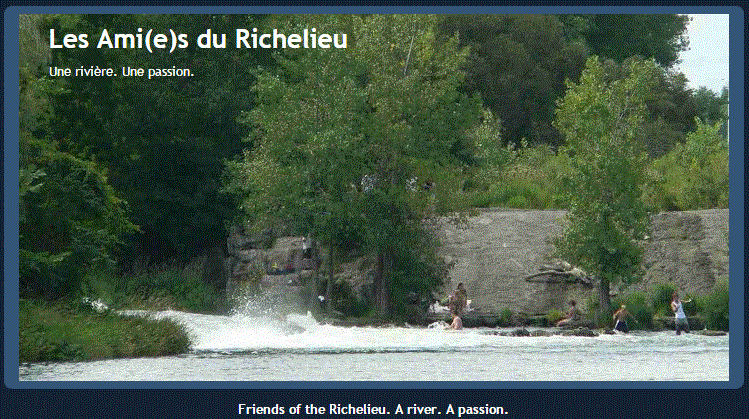 Voici donc la liste d'extraits du livre "Slick Water – Fracking and One Insider's Stand Against the World's Most Powerful Industry" écrit par Andrew Nikiforuk que j'ai traduit. Pas nécessairement parce que les bouts choisis étaient mes préférés, mais parce que ces quelques paragraphes se concentraient sur une idée en particulier qui était assez complète en elle-même et de plus donnaient aussi le goût d'en savoir plus.
Je peux maintenant vous demandez de vous rendre service et acheter le livre, pour vous-même ou pour un ami à Noël: non seulement vous vous donnerez la satisfaction d'une action bien faite, et ferez plaisir à l'ami en question, mais vous contribuerez également à encourager un journaliste d'enquête indépendant, et de plus aiderez à financer la poursuite entamée par Jessica Ernst. Par sa poursuite, Jessica cherche à dévoiler au grand jour les pratiques de l'industrie du fracking, les discours tortueux des agences qui règlementent notre pays, les paroles vides de nos politiciens et les corridors sombres de notre système judiciaire. Jessica contribue ainsi à démocratiser notre pays et faire valoir les droits fondamentaux à l'eau propre, la liberté d'expression et l'accès à la justice pour tous.
Bonne lecture!
http://lesamisdurichelieu.blogspot.ca/2015/09/le-silence-autour-de-slick-water.html
http://lesamisdurichelieu.blogspot.ca/2015/09/les-redevances-de-slick-water-royalties.html
http://lesamisdurichelieu.blogspot.ca/2015/09/fracturation-hydraulique-fracking.html
http://lesamisdurichelieu.blogspot.ca/2015/09/water-is-everything.html
http://lesamisdurichelieu.blogspot.ca/2015/09/la-douleur-dune-confiance-que-lon.html
http://lesamisdurichelieu.blogspot.ca/2015/09/caught-by-surprise.html
http://lesamisdurichelieu.blogspot.ca/2015/09/the-industry-sucks.html
http://lesamisdurichelieu.blogspot.ca/2015/09/those-that-pay-price-of-not-so-clean.html
http://lesamisdurichelieu.blogspot.ca/2015/09/a-little-known-epa-report.html
http://lesamisdurichelieu.blogspot.ca/2015/09/the-halliburton-loophole.html
http://lesamisdurichelieu.blogspot.ca/2015/10/expect-to-be-deceived.html
http://lesamisdurichelieu.blogspot.ca/2015/10/the-resignation.html
http://lesamisdurichelieu.blogspot.ca/2015/10/le-viol-en-serie-de-lindustrie.html
http://lesamisdurichelieu.blogspot.ca/2015/10/a-problem-with-no-backup-plan.html
http://lesamisdurichelieu.blogspot.ca/2015/10/le-fracking-et-lindustrialisation-du.html
http://lesamisdurichelieu.blogspot.ca/2015/10/the-long-road-to-oz.html
http://lesamisdurichelieu.blogspot.ca/2015/10/ive-been-fracked.html
http://lesamisdurichelieu.blogspot.ca/2015/10/lopinion-dun-expert.html
http://lesamisdurichelieu.blogspot.ca/2015/10/shallow-fracks-everywhere.html
http://lesamisdurichelieu.blogspot.ca/2015/10/la-fracturation-hydraulique-une-gamme.html
http://lesamisdurichelieu.blogspot.ca/2015/10/un-gouvernement-sans-plan-durgence-ni.html
http://lesamisdurichelieu.blogspot.ca/2015/10/jessica-ernst-public-ennemy-of-state.html
http://lesamisdurichelieu.blogspot.ca/2015/10/too-little-too-late.html
http://lesamisdurichelieu.blogspot.ca/2015/10/shoddy-governement-testing.html
http://lesamisdurichelieu.blogspot.ca/2015/10/diviser-pour-mieux-regner-une-tactique.html
http://lesamisdurichelieu.blogspot.ca/2015/10/no-baseline-hydrogeological.html
http://lesamisdurichelieu.blogspot.ca/2015/10/balls-to-wall-development-says-schindler.html
http://lesamisdurichelieu.blogspot.ca/2015/10/the-wiebo-way.html
http://lesamisdurichelieu.blogspot.ca/2015/10/the-eub-has-lost-its-way-says-historian.html
http://lesamisdurichelieu.blogspot.ca/2015/10/un-cas-de-malversation-negligence-et.html
http://lesamisdurichelieu.blogspot.ca/2015/10/methane-leakage-transparency-down-drain.html
http://lesamisdurichelieu.blogspot.ca/2015/10/microbes-do-not-make-ethane-propane-or.html
http://lesamisdurichelieu.blogspot.ca/2015/10/la-recette-de-la-mort.html
http://lesamisdurichelieu.blogspot.ca/2015/10/inconvenient-truths.html
http://lesamisdurichelieu.blogspot.ca/2015/10/sabaisser-jusqua-changer-les-resultats.html
http://lesamisdurichelieu.blogspot.ca/2015/10/encana-strategy-deny-delay-deter-and.html
http://lesamisdurichelieu.blogspot.ca/2015/10/quelquun-doit-rendre-ces-horribles.html
http://lesamisdurichelieu.blogspot.ca/2015/10/preparing-for-case-that-is-sure-to-come.html
http://lesamisdurichelieu.blogspot.ca/2015/10/jessica-ernst-trouve-son-avocat.html
http://lesamisdurichelieu.blogspot.ca/2015/10/gruesome-warning.html
http://lesamisdurichelieu.blogspot.ca/2015/10/the-statement-of-claim.html
http://lesamisdurichelieu.blogspot.ca/2015/11/industry-and-regulators-cover-up.html
http://lesamisdurichelieu.blogspot.ca/2015/11/government-historic-records-removed.html
http://lesamisdurichelieu.blogspot.ca/2015/11/the-demise-of-terry-fracosaurus.html
http://lesamisdurichelieu.blogspot.ca/2015/11/leaky-wells-multi-billion-dollar.html
http://lesamisdurichelieu.blogspot.ca/2015/11/je-ne-le-fais-pas-pour-moi.html
http://lesamisdurichelieu.blogspot.ca/2015/11/le-gouvernement-de-harper.html
http://lesamisdurichelieu.blogspot.ca/2015/11/alberta-is-giving-itself-black-eye.html
http://lesamisdurichelieu.blogspot.ca/2015/11/a-cycle-of-fracking-denial-says-texas.html
http://lesamisdurichelieu.blogspot.ca/2015/11/des-rapports-scientifiques-loins-detre.html
http://lesamisdurichelieu.blogspot.ca/2015/11/la-tournee-de-jessica-ernst-en-irlande.html
http://lesamisdurichelieu.blogspot.ca/2015/11/les-conferences-aux-etats-unis.html
http://lesamisdurichelieu.blogspot.ca/2015/11/dr-anthony-r-ingraffea.html
http://lesamisdurichelieu.blogspot.ca/2015/11/the-ernst-clause.html
http://lesamisdurichelieu.blogspot.ca/2015/11/a-knock-em-down-drag-em-out-brawl-says.html
http://lesamisdurichelieu.blogspot.ca/2015/11/la-decision-daller-en-appel.html
http://lesamisdurichelieu.blogspot.ca/2015/11/etre-la-merci-des-agences.html
http://lesamisdurichelieu.blogspot.ca/2015/11/les-chiens-de-jessica.html
http://lesamisdurichelieu.blogspot.ca/2015/11/le-courage-des-femmes-ordinaires.html
http://lesamisdurichelieu.blogspot.ca/2015/11/denoncer-la-circulation-lourde-du.html
http://lesamisdurichelieu.blogspot.ca/2015/11/comment-la-synergie-reussit-faire.html
http://lesamisdurichelieu.blogspot.ca/2015/11/le-cycle-infernal-du-fracking.html
http://lesamisdurichelieu.blogspot.ca/2015/11/meme-les-petroliers-doivent-parfois-se.html
http://lesamisdurichelieu.blogspot.ca/2015/11/la-portee-des-tournees-de-jessica-ernst.html
http://lesamisdurichelieu.blogspot.ca/2015/11/jessica-ernst-is-public-hero-says.html
http://lesamisdurichelieu.blogspot.ca/2015/10/un-gouvernement-sans-plan-durgence-ni.html