Supreme Court of Canada Docket 35706, Neila Catherine MacQueen, et al. v. Attorney General of Canada, et al. (Nova Scotia) (Civil) (By Leave)
The application for leave to appeal from the judgment of the Nova Scotia Court of Appeal, Numbers CA 392560 and CA 393200, 2014 NSCA 73, dated July 15, 2014, is dismissed with costs.
Disappointment after Supreme Court rules it won't hear Sydney tar ponds lawsuit by Aly Thomson, January 15, 2015, The Canadian Press
A Cape Breton woman who was a lead plaintiff in a class-action lawsuit over the Sydney tar ponds says she is disappointed after Canada's top court ruled it will not hear the case. Neila MacQueen, one of four people who filed the lawsuit more than a decade ago, said she felt hopeless after hearing Thursday's decision from the Supreme Court of Canada. 
"I feel like I have no access to justice," said MacQueen, who lives about 100 metres from the former Sydney tar ponds site.
In the lawsuit, MacQueen and other plaintiffs argued that they and hundreds of other residents were exposed to contaminants as a result of the tar ponds operation.
MacQueen and residents Joe Petitpas, Ann Ross and Iris Crawford were seeking an unspecified amount in compensation and a medical monitoring fund for contamination from the operation of the steel plant at the site between 1967 and 2000. The Nova Scotia Court of Appeal overturned the certification of the class-action lawsuit in December 2013.
The appeal court decision came after lawyers for the provincial and federal governments argued that the provincial Supreme Court judge erred in certifying the case because there are too many differences in the individual cases for the matter to be heard as a class-action lawsuit. The appeal court judges agreed, finding that there was too much variance in the issues affecting the class members and that a class-action suit was not the best way to proceed.
… Ray Wagner, the Halifax lawyer handling the class-action suit that included more than 400 people, said the ruling is dissatisfying.
"Nobody can be really happy when the courthouse door appears to be shut to them," said Wagner from Toronto.
"Access to our legal system to have their properties cleaned up and to deal with the fact that they've had to put up with toxic smoke for so many years is a problem. Unfortunately they're not happy with that."
[Imagine the horrors when families across Canada find their drinking and bathing water contaminated and their homes turned into seeping methane time bombs after hydraulic fracturing under their homes, or nearby]
Wagner said the plaintiffs have the option of filing individual lawsuits, but that is challenging.
"This is a major, major barrier for us proceeding to a conclusion," he said of the Supreme Court decision. "Whether we can get over that barrier that's been now laid before us remains to be seen."
MacQueen, 74, said she wants to keep up her legal battle. She said she has chronic bronchitis, asthma and had part of her lung removed after a bout with cancer – all of which she blames on the tar ponds.
"I will go right to the end," said MacQueen.
"If I can get some money or assistance to go ahead, I am hanging in there."
The Sydney tar ponds were comprised of pools of black muck left behind after almost a century of steelmaking at the Sydney Steel plant in Cape Breton. The pools contained one million tonnes of raw sewage, heavy metals, dioxins, PCBs and other toxins.
In August 2013, the site was cleaned up and reopened as Open Hearth Park, a 39-hectare green area that features several sports fields, walking trails and a playground.
Sydney tar ponds lawsuit quashed by Supreme Court by Erin Pottie, January 15, 2015, Chronicle Herald
On Thursday, Canada's highest court denied four plaintiffs and up to 500 class-action members the ability to seek a full hearing in relation to their claims against the Nova Scotia and federal governments. As is typical with Supreme Court decisions, no reason was given for the dismissal.
MacQueen, however, said she has proof of contamination in the form of soil tests that government officials took from the yard of her Dorchester Street home.
"My soil tests here were terrible," said MacQueen. "According to the (Canadian Environmental Quality Guidelines) the recommended level is 140 (parts per million) for lead and I was 976. And arsenic is, I think, 12 (parts per million) and mine was 127.
"I've had lung cancer and never smoked a cigarette in my life, my son was born with cerebral palsy and I think it's the highest cancer rate in Canada right here in Sydney."
MacQueen said going up against the government is a daunting task, but she was willing to stand up for what is right.
"If it would stop these large companies from coming into areas and contaminating their soil, and making the people sick, and if I only helped one little child, it was worth it," she said, her voice shaking.
"Financially, it has affected me, because if I go to sell my house here, I have to give a true discovery, and I would not want to sell it to anybody that had children."
The Nova Scotia Court of Appeal overturned the certification of the class action in December 2013. At the time, provincial and federal government lawyers successfully argued that a provincial Supreme Court judge was wrong in certifying the case because there was not enough common ground to tie together all the individual cases.
Ray Wagner, one of the Halifax-area lawyers handling the matter, said residents are now left with few options.
They can proceed in a legal action that combines all individuals in a single action known as a mass tort or they can bring forward separate actions on behalf of individuals.
A third option would be to abandon the lawsuit altogether.
"We'll be talking with the representative plaintiffs probably next week, in person, and we'll have an opportunity to go over what the options are and get instructions from them," said Wagner.
"It would be a great day, I believe, for the citizens of Sydney to have the contamination issues that exist in their backyard determined at a trial, but the barriers to do that are mounting."
Already a cost award has been ordered against the representative plaintiffs in the amount of $736,000, however, an appeal on the costs is underway. [Clearly, this case is in the public interest. Is this punishment to teach other Canadians to keep quiet while they and their loved ones suck up industrial poisons to keep private profits rolling in?] 
If unsuccessful, lawyers handling the case say they plan to foot the bill.
Two law firms, Wagners law firm of Halifax and Siskinds LLP of London, Ont., have already spent about $700,000 out-of-pocket in disbursements.
That doesn't include the millions of dollars worth of lawyer hours that have been invested in pushing the case forward.
The original lawsuit was filed in March 2004 by residents Neila MacQueen, Joe Petitpas, Ann Ross and Iris Crawford, who are seeking compensation and a mechanism to monitor the risks posed by the toxic emissions brought by over a century of steelmaking in Sydney.
Supreme Court won't hear tar ponds lawsuit by Nancy King, January 15, 2015, Cape Breton Post
'I really believe that we should have justice,' says plaintiff
The refusal of the country's highest court to hear an appeal of the decision to quash a class-action lawsuit related to contamination spewed into the environment by a century of steelmaking leaves the people of Sydney with no access to justice, says one of plaintiff.
The Nova Scotia Court of Appeal overturned the certification of the lawsuit in December 2013 and lawyers representing the representative plaintiffs sought leave to appeal that decision to the Supreme Court of Canada. The Supreme Court of Canada announced Thursday it would not hear the case. As is customary, the court did not give reasons for its decision. It was dismissed with costs.
"For people like us, just ordinary people, we do not have a chance to go to court," said plaintiff Neila MacQueen.
But she is vowing to continue the fight.
"This is the reason I'm staying with it — I really believe that we should have justice."
The appeal court decision came after lawyers for the provincial and federal governments argued that the provincial Supreme Court judge erred in certifying the case because there are too many differences in the individual cases for the matter to be heard as a class action. The plaintiffs were represented by Halifax-based lawyer Ray Wagner, and Scott Ritchie of the London, Ont., firm of Siskinds LLP. It had been the first environmental class action certified in Nova Scotia.
But MacQueen said without the class-action mechanism, people who believe they were exposed to contamination are being shut out of the justice system because they can't afford to bring individual actions.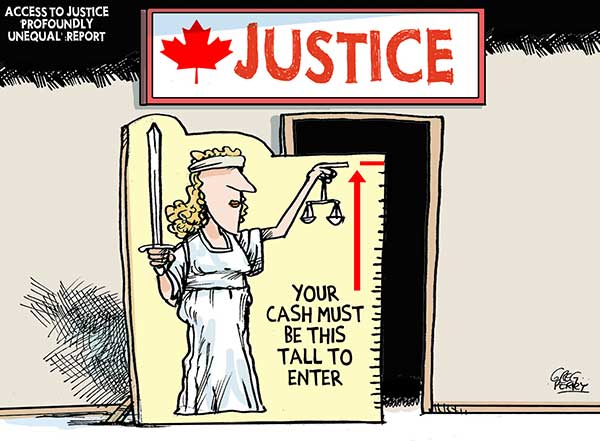 "We live in a rich man's country — how in the heck are we going to come up with a pile of money?" she said.
"How much will it cost? There's no guarantees. And what lawyer now would take on our case?"
MacQueen said her primary emotion Thursday was disappointment, although she wasn't shocked by the decision. If necessary, she said she is willing to file a civil suit as an individual, describing herself — someone who survived a battle with lung cancer — as a fighter. She also lauded the efforts of the other plaintiffs and their lawyers.
"I will go further, if it's possible, and I'm not quitting," she said.
The Supreme Court's refusal to hear the matter is the latest step in a long, arduous judicial process that began when the lawsuit was first filed in 2004.
The original lawsuit was filed by local residents MacQueen, Joe Petitpas, Ann Ross and Iris Crawford, who were seeking compensation and a medical monitoring fund for contamination resulting from the operation of the steel plant between 1967 and 2000. To date, about 400 people have signed on for the suit.
The plaintiffs alleged that airborne emissions from the steel plant and coke ovens caused damage to themselves and their properties.
"It's what they did to the people in Sydney — all the people sick, we have the highest cancer rate in Canada," MacQueen said.
Now 74, MacQueen said her family had never been able to quietly enjoy their Dorchester street property due to the odour from the Sydney Steel site, and she was even once advised it wasn't safe to allow children to play in her backyard.
MacQueen said her motivation in pursuing the lawsuit was never financial and she simply wanted to show that there are consequences to allowing environmental contamination.
"If I helped just one person only with this case it was worth it," she said.
It had been estimated that the suit could include about 6,000 properties and 15,000-20,000 people.
Last year, the provincial Court of Appeal ordered that the representative plaintiffs pay more than $700,000 in costs to the provincial and federal governments. The law firms involved — not the plaintiffs themselves — would pay that amount.
Geoffrey may
January 16, 2015 – 14:40
another chapter in the history of how government after government has betrayed the people of Sydney on behalf of the steel industry . I suppose its a little subtler than setting machine guns on the streets . [Emphasis added]
Who pays when your well is sucked dry and your home is contaminated? by Tracy Glynn, June 20, 2012
Wilf Pearson was a jovial but straight-shooting retired truck driver who painted Christmas murals on downtown business windows in the small city of Port Colborne, ON, on Lake Erie. He didn't live, though, to see the day that the Supreme Court of Canada denied his community a hearing. Pearson, like many others who lived on Rodney Street in the shadow of a nickel refinery, felt the city's largest employer, the refinery, was responsible for contamination and sickness in his working-class neighbourhood and surrounding farmlands. Pearson, the original claimant on a historic class action lawsuit filed over 10 years ago, died in March of this year at the age of 80 years old. Pearson and the other claimants on the suit made the difficult decision of going after Inco for only the devaluation of their properties and not a list of other impacts they connected to the refinery (such as sickness) because of legal advice on how the courts work. In their class action suit, Port Colborne residents claimed that their property values were diminished by the nickel emitted from Inco's refinery over a 66-year period prior to 1985.
On July 6, 2010, Ontario Supreme Court Justice J.R. Henderson sided with the residents and awarded $36 million to 7,000 Port Colborne households including Pearson's in what was Canada's largest environmental class action lawsuit award. Households in the Rodney Street area, the location of the refinery, were each awarded $23,000.
In their appeal, Vale, formerly Inco, questioned whether the trial judge had erred on different accounts, including whether the nickel discharge by Inco onto the property of the claimants had actually constituted an actionable nuisance. In April, the Supreme Court of Canada sided with Vale and ruled that the claimants had failed to establish Vale's liability. … Diana Wiggins, a mother who pulled her son out of a Port Colborne elementary school in 2001 because she suspected that it was making her son sick, says she is not surprised by the court ruling given that three of the judges on the case had recently been appointed by the Harper government. "Harper won't be happy until this country has third world standards,"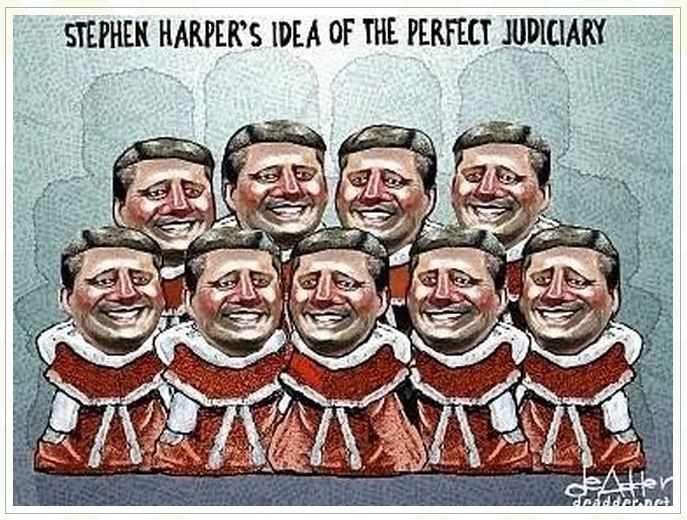 Canada: Lake Class Actions – The New Splash by Barry Glaspell, Borden Ladner Gervais LLP, October 13 2011, Mondaq
Canadian lakes are shared common resources governed by overlapping municipal, provincial and federal laws. They are also often surrounded by private property – cottages, marinas and so on. Users, whether through discharges, odours, sounds or appropriation of the public space, dramatically affect others' uses and enjoyment. Hence, the very recent rise of judicial certification of lake and pond class actions seeking to protect the interests of all.
TRESPASS BY FLOODING A COMMON ISSUE
The Ontario Superior Court recently certified a lake class action, Plaunt v. Renfrew Power1, involving control of water levels on Round Lake, fed by waters from Algonquin Park. Renfrew Power operates a dam on the lake. The Ontario government in 1917 issued a license permitting the hydro-electric facility to raise the lake's water level and flood surrounding lands to an elevation of 107.5 feet.
As with lakes across Canada, Round Lake gets heavy spring water in-flows. The plaintiffs complain that water levels rise above the permitted level eroding and immersing their properties. The claim centers on the 1917 license creating a contour line between public and private lands – a shoreline for properties. The allegation is that the company's practices constitute trespass.
In an effort to defeat certification, Renfrew Power argued that the proper cause of action is not in trespass but rather in nuisance which requires individual proof of adverse effect. However, in certifying the class action, the Judge found a plausible cause of action in trespass and concluded that whether the 1917 license created a property line between public and private lands is a common issue now to be decided by a summary judgment process.
EARLIER LAKE CASES NOT CERTIFIED
Renfrew Power is the first lake class action certified in Canada – a harbinger of claims to come and a reflection of experience gleaned from two earlier cases where certification was defeated.
In the first case2, six cottage owners in Alberta brought a class action on behalf of 600 "similarly-situated" landowners. They claimed thermal pollution from an electrical generating plant affected the lake's water level and interfered with the use and enjoyment of their properties. The complaints included excessive weed growth, poor water quality, unstable winter ice, reduced well yield, and unpleasant odour. In declining to certify the class action, the Alberta judge stated:
Here, the nature of the action – Rylands v. Fletcher, riparian and littoral rights, and nuisance – are causes of action in which proof of individual loss is a component of the determination of liability. Class members cannot be identified without first determining who suffered harm, and that determination is integrally dependant upon the merits of the action.
The second case3 involved a railway accident near Lake Wabamun in Alberta. Oil was spilled into the lake. The proposed class action claimed damage to lands within a five-kilometre radius of the lakeshore. According to materials filed with the court, plaintiffs eventually discontinued because the "vibrant real estate market in Alberta, and particularly the real estate market for lake properties" made it impractical to prove damage to the lands notwithstanding the spill.
SYDNEY TAR PONDS CLAIMS CLASS CERTIFIED
Shortly after Renfrew Power, the Nova Scotia Supreme Court certified a very significant environmental class action against the governments of Nova Scotia and Canada with respect to Sydney's infamous tar ponds.4 The class includes property owners within two miles of the ponds. They seek property damages arising from exposure to toxins. The claim includes funds for medical monitoring of the risks posed by emissions.
Although the Sydney tar ponds certification order has yet to be finalised, the Judge certified breach of fiduciary duty, strict liability, negligence, battery and trespass as common issues. Unlike the Alberta cases mentioned above, the Nova Scotia court was not deterred by the fact that some property owners in the class will not likely be able prove a claim.
THE NEW SPLASH
Lake cases raise classic tragedy of commons issues and as such, provide useful reference points for environmental class actions generally. Of course environmental claims are not always well-suited for class action. Personal injury claims in particular are not appropriate for class action and the Judge in the Sydney tar ponds case repeatedly mentioned that the absence of personal injury claims made the case certifiable – in the same way the Port Colborne case was certified for class action against Inco regarding nickel emissions.
As exemplified by recent certification of lake and pond (as well as contaminated groundwater) claims, environmental class actions pose serious exposure for Canadian businesses. Management programs need to be in place to minimize the risk. The defence of environmental class claims involves, amongst other things, a proactive communications policy, a community-company integration program, and an individual and very streamlined complaints resolution strategy, all cumulatively designed to ward off advancement of a class action in the first place.
Footnotes
1. Plaunt v. Renfrew Power Generation Inc., 2011 ONSC 4087 (CanLII).
2. Paron v. Alberta (Environmental Protection), 2006 ABQB 375 (CanLII).
3. Davey v. Canadian National Railway Company, 2006 ABQB 704 (CanLII).
4. Oral decision delivered by Murphy J. on July 6, 2011. Unreported and written transcript not yet available.
Court dry docks Wabamun Lake boaters' lawsuit by Edmonton Journal, December 26, 2007, Canada.com
A group of boat owners won't be able to launch a class-action lawsuit against CN for a 2005 derailment at Wabamun Lake, a judge has decided. Nine boaters and a numbered company were seeking the legal action on behalf of a possible 250 other people who owned watercraft and enjoyed boating on Wabamun Lake at the time of CN's oil spill and have not been compensated. The class action would have included any member of a sailing club with facilities at the lake; boaters who paid slip fees to a marina on the lake; boat owners who owned or rented homes on or near the lake; boaters who owned a boat lift at the lake or paid to share a dock. The plaintiffs were seeking damages for loss of enjoyment of the lake, a popular recreational spot about 70 kilometres west of Edmonton.
The class action would not have included members of the Paul Band, who launched a separate lawsuit, or residents who have accepted a settlement from CN.
The Aug. 3, 2005, accident spilled about 800,000 litres of bunker C fuel oil and pole-treating oil in and around the lake when 43 train cars derailed. CN argued it was liable to people whose boats were damaged by the spill, but not to boaters whose craft were not affected.
In a written decision, Court of Queen's Bench Justice Paul Belzil has dismissed the boat owners' application to certify their claim as a class-action lawsuit. Under Alberta law, people who start a class action must apply to have the proceeding certified before it can go ahead. Belzil said the boaters' case that CN was negligent to them was weakened because CN has offered to repair any boats damaged by the spill and has already cleaned most of the craft in the lake at the time of the incident.
He added that the boat owners' claim that CN's oil spill was a private and public nuisance doesn't apply for those who didn't own or lease lake property on Aug. 3, 2005, and would have had to voluntarily travel to the lake to be affected by the spill.
The amount of damages sought by the boat owners was not spelled out in Belzil's decision.
CN has paid out about $100 million in compensation to residents and cleanup costs, noted Belzil.

Had CN not assumed responsibility for property damage from the spill, the boat owners could have had enough issues in common for a possible class-action lawsuit, his decision suggests.
"The fact remains that the voluntary actions of the defendant have, to a large extent, removed many of these common issues," Belzil wrote. [Emphasis added]
Lake Wabamun pollution class-action rejected by CP and staff, May 26, 2006, The Globe and Mail
Residents of Alberta's Lake Wabamun will have to sue on their own if they want compensation for what they say are years of pollution and low water levels on the popular Alberta lake west of Edmonton. Madam Justice Juliana Topolniski of the Court of Queen's Bench rejected class-action certification for a lawsuit seeking millions from the Alberta government and TransAlta, which operates a power plant on the lake. Residents allege that the plant caused pollution and low water levels, resulting in excessive weed growth, poor water quality, unstable winter ice, problems with air quality, unpleasant odours and reduced well-water yield. [Emphasis added]