Natural gas leaks from abandoned water well in Denton; state investigates by Peggy Heinkel-Wolfe, March 10, 2017, Denton Chronicle
A small hole formed in an aging natural gas well in southern Denton last fall. Instead of traveling up the casing into gas gathering pipelines, the methane and other hydrocarbons escaped underground.
Powered by pressure from the well, the natural gas moved through cracks and groundwater in the rock for a half-mile or more. Whether it traveled for days, weeks or months isn't clear. Whether it traveled under the scores of new homes and businesses built along South Teasley Lane remains unclear, too. It appears the methane found a new way to escape to the surface, through an abandoned water well just outside the Denton city limits.
In November, gas bubbles were popping vigorously at the bottom of the well on Isaac Escobar's land, turning the old pipe into an eerie sounding tubular bell. His neighbor, Charmaine Grace, held a plastic grocery bag over the top of the old pipe. As they videotaped their common-man's test for gas, the little bag inflated like a balloon.
State inspectors and repair crews descended on the well site the day after Escobar reported the problem to the mis-named Texas Railroad Commission, which regulates the oil and gas industry. They found a leaky gas well a half mile away. Endeavor Energy Resources, the well owner, repaired it, although state officials say they have not connected the well leak to the water well pollution.
"The Railroad Commission's investigation into whether the source of the gas in the abandoned water well was natural or from area oil and gas facilities is ongoing," [How many years until the regulator concludes, yet again that "Nature did it?"] Gaye Greever McElwain, a railroad commission spokeswoman wrote in an email to the Denton Record-Chronicle.
The incident was uncommon, but not unheard of. Regardless of what caused gas to emanate from Escobar's water well, experts say it could happen again and with more serious consequences as more gas wells in the Barnett Shale reach the end of their productive life.
Escobar was lucky. His family wasn't using the well water.
A family in Perrin, about 70 miles west of Denton, discovered too late that natural gas had migrated to its water well in 2014. A man was badly burned, as was his father and his 4-year-old daughter, in a flash fire. A methane cloud had gathered around the family's water well and it ignited when the man opened the door to his wellhouse.
Escobar declined an interview with the Record-Chronicle. Grace said it took a while for them to understand how serious the situation was.
Grace had nosebleeds last fall that lasted about five minutes each time, she said.
"I've never had nosebleeds before, or since," she said. But, she added she couldn't be sure that the leaking gas was the cause.
She was glad to see the inspectors and the crews making repairs, but she remained concerned that the ground is sinking around the old water well, which was plugged in December.
During their first visit on Nov. 15, state inspectors visited Escobar's water well and checked on nearby gas well sites along south Teasley Lane and Hickory Creek Road in Denton. Records show they visited well sites near the Kroger grocery store, another near Sprouts and another adjacent to Guyer High School.
They inspected the gas wellheads and equipment, including a simple gauge that shows pressure changes inside the well casing that could indicate a leak underground.
The inspector's reports showed troubling readings at both the wells by Guyer High School and the Meredith well, which is near Sprouts, railroad commission records show.
Inspectors ruled out a problem at the wells near Guyer High School, saying they didn't read the pressure gauge correctly. Additional inspectors came out three days later with a special infrared camera and other equipment to learn more about the gas getting into the Escobar's water well. They also took a water sample to learn more about characteristics of the gas in the water.
They turned their attention to the Meredith well, which is owned by Endeavor Energy Resources, based in Midland.
Cherl Prince, regulatory manager for Endeavor, said the railroad commission notified the company about the problem in November and its representatives immediately began to take corrective actions.
"Operations to remediate the issue were completed in late January 2017," Prince wrote in an email. "Endeavor checks on its producing wells on a daily basis."
State records showed the company reported a sharp drop in the amount of gas the Meredith well was producing in October, another possible signal of leaking gas. In addition, a company representative told state inspectors that the Meredith well was prone to pressure changes, according to state records.
The Record-Chronicle requested inspection records for the three gas wells nearest the Escobar water well from the beginning of the life of the well 15 years ago up to the present. Railroad commission officials said the agency no longer retains inspection records that are more than two years old.
Records showed inspectors visited the Meredith well three times in the two years prior to the leak, with the last visit in April 2016. Another Endeavor Energy well behind Kroger — called the Forester well — was inspected twice in the two years prior to the Escobar water well leak. The last inspection came in June 2016. The agency produced no records showing that the wells adjacent to Guyer High School, which sits an estimated half mile from Escobar's water well, had ever been inspected in the two years prior to the leak.
City records show that the city of Denton's inspectors visit gas well sites a little more frequently, but city inspectors focus on other fire prevention conditions, such as paint, lightning arrestors and weed control.
Tony Ingraffea, a Cornell University engineering professor, told the Record-Chronicle that it is well-known that aging wells can develop problems; therefore they should be inspected more frequently.
Ingraffea said that aging Texas wells have another vulnerability. Unlike other states (or new federal rules following the Los Angeles' area's catastrophic leak at Aliso Canyon), Texas still allows drillers to line casings with a single layer of cement.
"The risk of leaks heightens with time in single-point-of-failure designs," Ingraffea said.
Ken Banks, who was recently promoted from the city's environmental services to oversee the city's water and wastewater departments, said the railroad commission did not notify about the gas surfacing in Escobar's abandoned water well.
The Record-Chronicle requested documents related to the investigation from the North Texas Groundwater Conservation District. The district registers groundwater wells in Collin, Cooke and Denton Counties. The district withheld the records pending a ruling from Texas Attorney General Ken Paxton.
Property owners can't drill new water wells within the city limits without proving it would be a financial hardship to hook up to the city's water system, Banks said. Meanwhile, the city tries to identify abandoned water wells inside the city limits and make sure they are properly plugged.
"We don't want them [water wells] to act as a conduit to groundwater," Banks said. "You don't want to have that open portal." [Ya, especially with the oil and gas industry operating in the neighbourhood. Emphasis added.]
[Refer also to:
2017: Scientists link fracking to methane contamination and explosion of Cody Murray's water well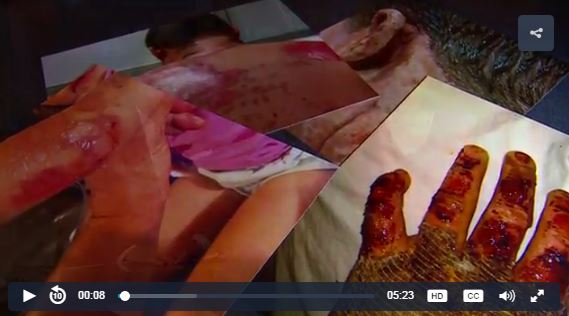 2017: Cody Murray & family still waiting on Texas energy regulator after their methane contaminated water well exploded in 2014, injuring Cody, his daughter and others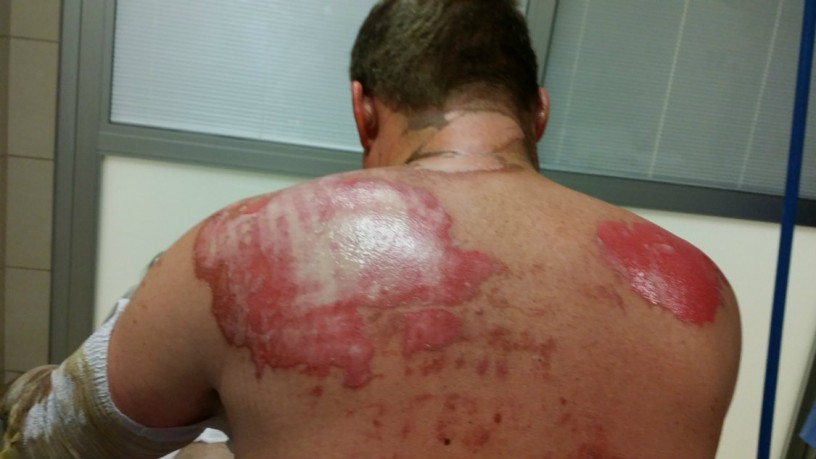 2016 04 25: "This is the future of Australia, if we do not stop the fackers:" Condamine River in Queensland, Australia Explodes Into Flames From Methane Coming From Nearby Fracking Sites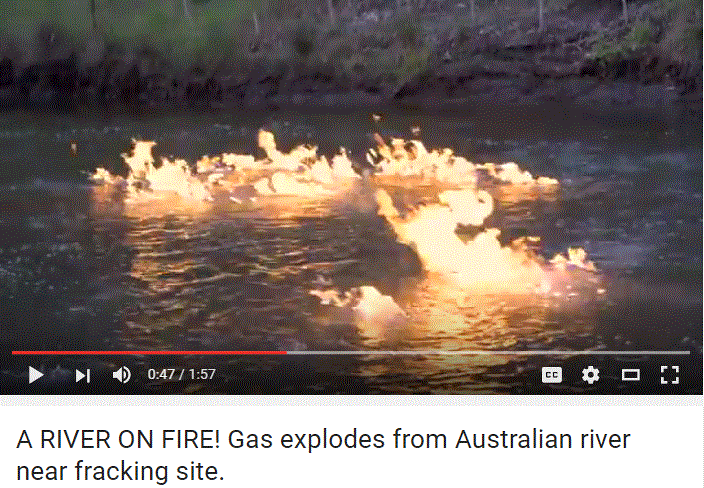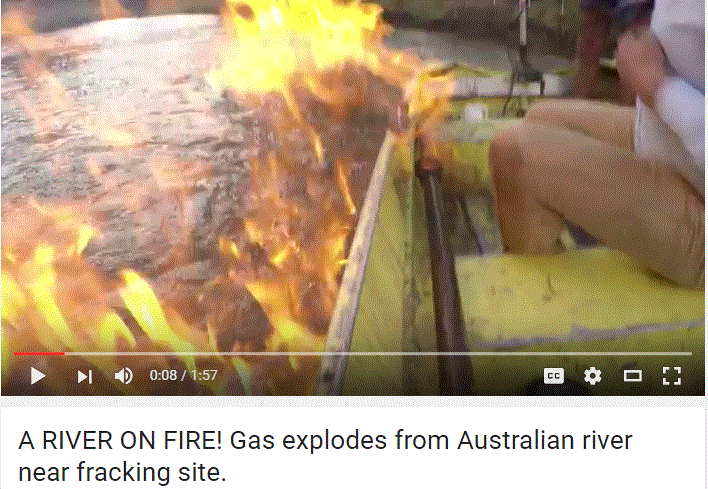 2016 03 16: Frac 'n Fraud Down Under: Origin Energy execs kept aquifer contamination secret for more than 1.5 years, knew CSG (CBM) wells leaking into aquifers. Are Origin Energy CSG (CBM) wells contaminating Condamine River with 'intensifying' methane bubbling too?
2016 02 24: Study finds methane contamination in Ohio groundwater *not* common or caused by nature
2015 03 16: Pennsylvania, Finleyville: Joyce and Hillary Hill forced out of their home of 38 years; Migrating gas into their water cistern exploded, threatens explosion of their home too
2015 02 27: Calmar families in Alberta asked to leave homes again in effort to fix Imperial Oil's methane leak, Ordered fix made the leak worse
2014 12: Trouble Beneath Our Feet: Leaking Energy Wells a Burning Issue; Big problem, Expensive to Fix, Impossible to Completely Stop
2014 08: Gas Minister's Leaky Well Comments 'Ignorant,' Scientist Says
Cornell engineer takes issue with Coleman's claim that BC is leak-free
2014 07 14: Only a frac ban will protect health, livability in Denton Texas; Frac regulations poison us, "There is no escaping the harmful chemicals. … We feel like prisoners in our own home."
2014 07 07: Woman dead, man seriously injured in home explosion in Orwell Ohio; well on property with chronic leaking natural gas problems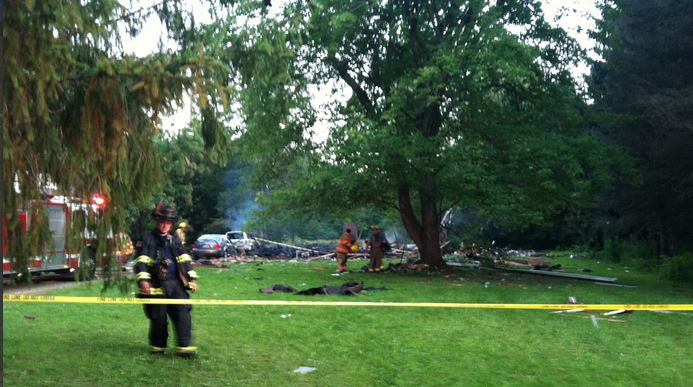 2014 07 02: Industry Fuming because Study Finds Newer and Unconventional Gas Wells Leak Methane More than Older and Conventional Wells; Problem Could be Nation-wide Putting Aquifers and Families at Risk
2014: Pennsylvania, after years of legal battles with news outlets, released details of 248 cases where oil and gas drilling and related activities ruined private water wells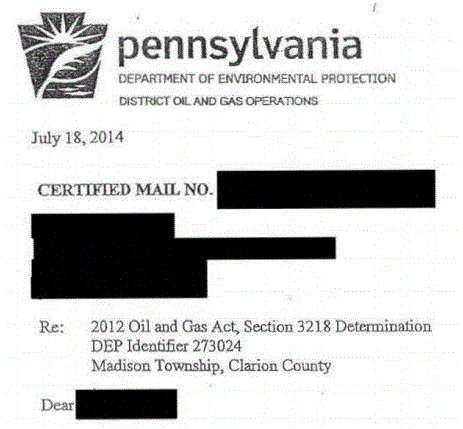 SUMMARY TABLE OF KEY INFORMATION IN PENNSYLVANIA DEP'S WARNING LETTERS TO WATER WELL OWNERS WITH WATER AND HOMES CONTAMINATED BY INDUSTRY'S MIGRATING METHANE:
*Many more letters were released showing other contamination, all were caused by oil gas activities. Only gas contamination letters are tabled. If no methane data is listed, none was presented in the letter. PDF of the above table
July 2014, DEP released 209 cases since late 2007; August 28, 2014 they released more cases, bringing total to 248 cases. Media FOIPed for and released the letters.
Standard comment in most of the DEP methane home and water contamination letters: 
"There is a physical danger of fire or explosion due to the migration of natural gas into water wells or through soils into dwellings where it could be ignited by sources that are present in most homes/buildings. Natural gas migration can also cause threat of asphyxiation…. 
It is the Department's recommendation that all water wells should be equipped with a working vent. This will help alleviate the possibility of concentrating these gases in areas where ignition would pose a threat to life or property. Please note that it is not possible to completely eliminate the hazards of having natural gas in your water supply by simply venting your well."
The Complete List of PA DEP Letters (includes links to the (redacted) reports, which name companies)
2014 06: Two-tiered Alberta: Urban, but not rural, home owners and businesses get inspections and protections from leaking abandoned energy wells and stratigraphic test holes: St. Albert residents sitting on abandoned oil and gas wells
2014 06: Canada's 500,000 Leaky Energy Wells: 'Threat to Public'
Badly sealed oil and gas wellbores leak emissions barely monitored, experts find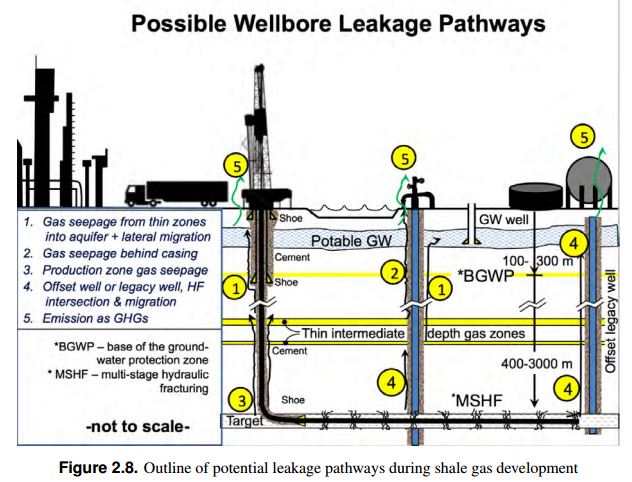 Five ways gas wellbores can leak. Source: "Towards a Road Map for Mitigating the Rates and Occurrences of Long-Term Wellbore Leakage."
2014 05: Shale Gas Plagued By Unusual Methane Leaks, Scientists investigate high levels of damaging gas released in fracked areas
2014 03 20: Leak in 100 year old shallow natural gas well caused serious methane migration into Waynesburg Medical Center; Methane build-up rendered the center uninhabitable!
2014 03 07: Drilling and fracing cast shadow on home mortgages; underwriters concerned with the "unique risks associated with the fracing process"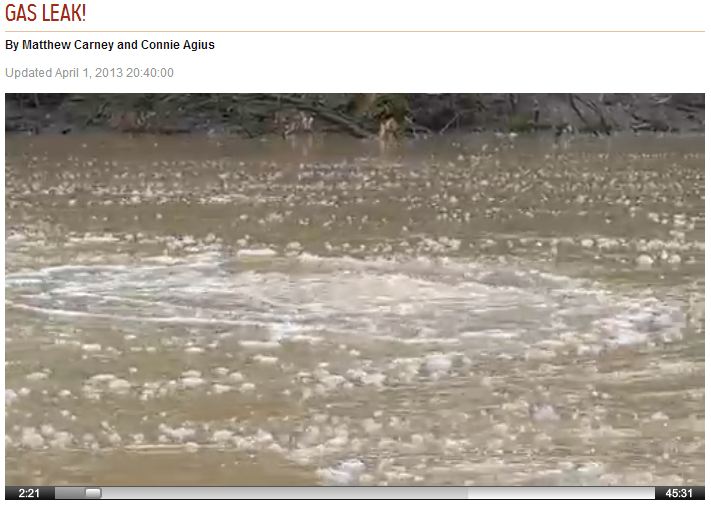 QGC says it's naturally occurring because its wells are not operational.  The government has done three reports on this bore and concluded it's safe and not flammable – a finding Brian Monk finds absurd. We're going to basically light the unlightable gas.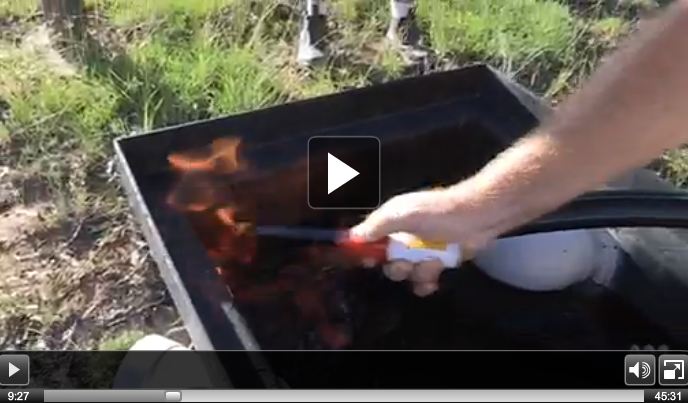 … Next on Four Corners reporter Matthew Carney talks to farmers who've seen rivers bubble with methane
2013 01 14: Coalseam Gas [Coalbed Methane] in Australia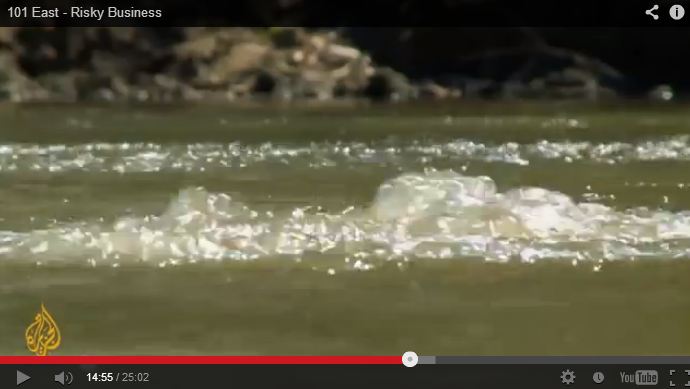 Leaking methane bubbling
Professor Steven Raine, University of Southern Queensland: In terms of the recovery of the aquifers, certainly they will take a long period to recover. The modelling that's been done suggests that it could be anywhere 50 – 100 years is sort of the minimum sort of estimate, but in many cases we're actually seeing models that are predicting the system may take three, four, 500 years before it fully recovers.
2013 09 25: Water contamination in Parker County exceeds explosive limits, just like in Wheatland and other frac'd counties in Alberta
2013 12 03: High US methane emissions blamed on leaks; Harvard fracking study show industry methane leaks far higher than official estimates, rings methane alarm bells in Australia
2012 11 21: Doctors raise alarm over toxic coal seam gas leaks, Gas Industry Attacks Scientists After Research Finds Triple The Normal Levels Of Methane At Australian Gas Fields
2012 11 14: Research questions green credentials of Coal Seam Gas 5:33 Min. by ABC News
He says the data suggests the methane came from under the ground, which could have serious consequences. …
"Governments give them a big push, off they go, no preliminary research, no baseline studies, no precautionary principle applied, just let 'em loose on the environment and then do your studies a decade or so later," he said. …
"We found very high concentrations and we are now in a position (to ask) what the hell that means." Mr Wilkinson [APPEA] says the studies should have been done 10 or 15 years ago.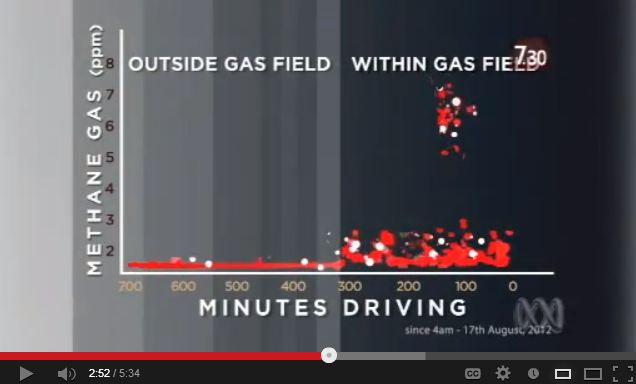 2012 07 12: Nationwide Insurance: Fracking Damage Won't Be Covered
2012 03 14: Gas Wells Leak – Even Upside Down – in Australia 44% of gas wells leaking in the Tara Coalbed Methane field
2011 06 15: 60 Minutes Australia – Fracking – The Coal Seam Gas Land Grab [Video no longer available] 13:27 min
How's this for a raw deal? A big company marches onto your land, sinks a well without your permission and then proceeds to threaten your livelihood. And it does it all with the consent and approval of the Australian government. Now this would be bad enough if it was happening halfway across the world in some tin pot dictatorship. But this is happening in our backyard. And it's our laws and our politicians who are letting it happen.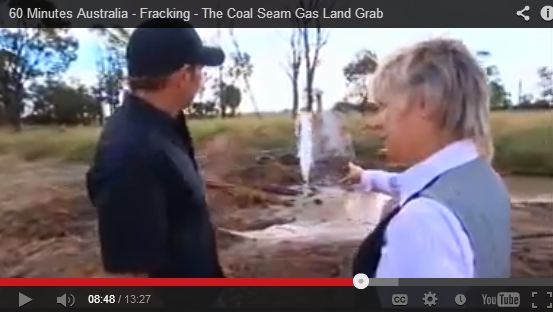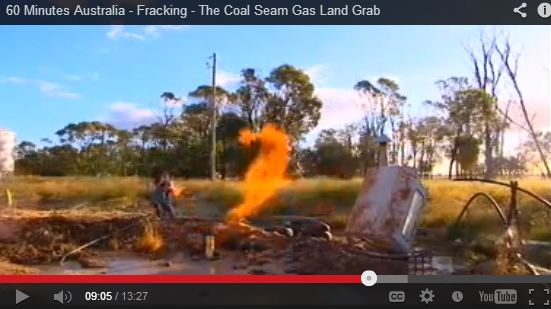 "Something is seriously wrong."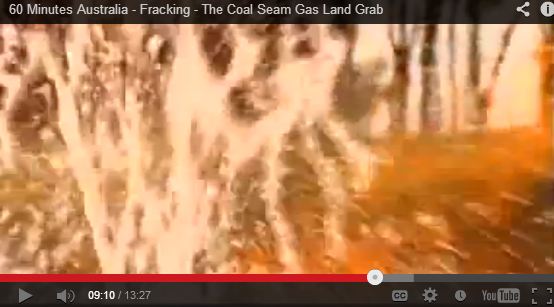 Above are snaps of a water well, not a gas well. There is so much gas contaminating the groundwater it ignites and spurts water out of the well.
2011 02 16: Gas-well ordeal finally ends well 
Forty-three households were involved in the class-action suit…. A separate amount was given to Mr. and Mrs. Payne, whose house on English Drive was lifted off its foundation by the explosion. Ohio Valley Energy and other companies involved with the drilling also paid off Nationwide Insurance, which had the coverage on the Paynes' home.
***
2011 07: Alberta: Calmar residents know the drill as company works to cap abandoned well
2011 04: Alberta: Calmar Homeowners Suing Town and Aztec Home Sales Inc over Leaking Wells
2011 04: Alberta: Imperial Oil leaking natural gas wells a nightmare for homeowners near Edmonton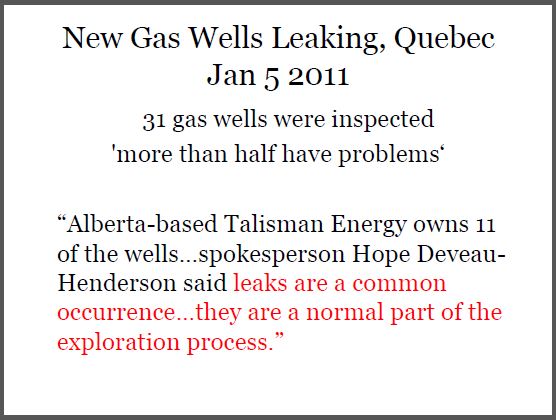 ***
2010 12: Alberta: Crying foul over Calmar gas well, Calmar residents upset about lack of compensation, loss of property values
2010 10: Alberta: Leaking gas well forces families out in Calmar neighbourhood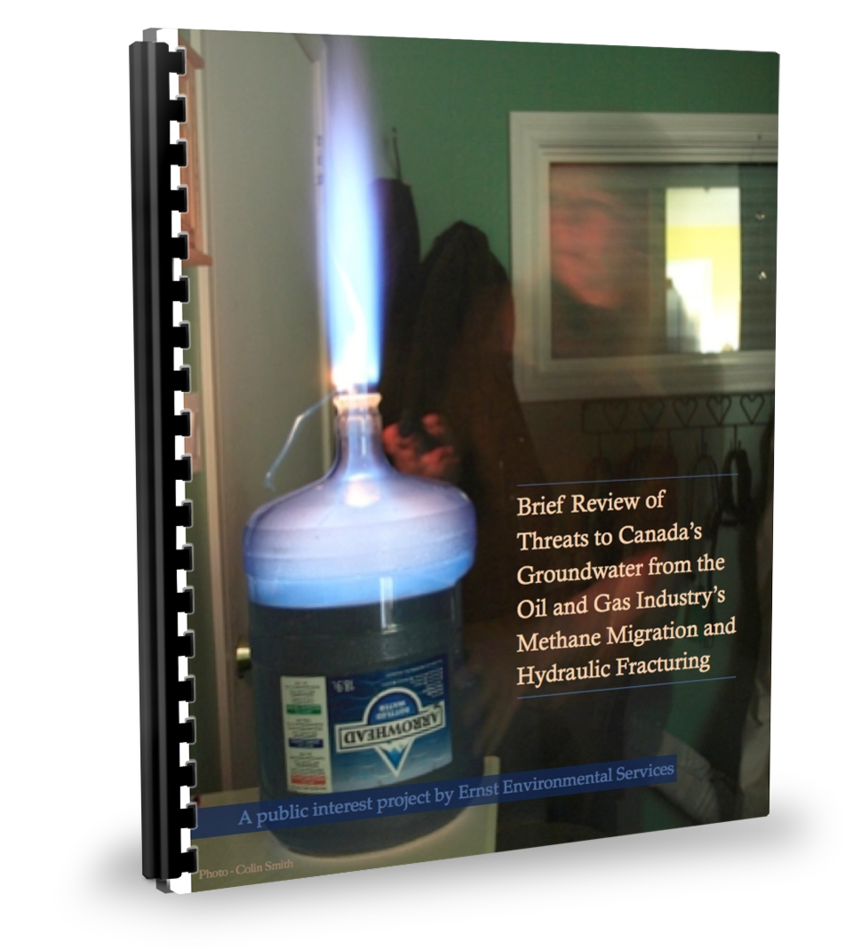 Photo above, 2006: Ernst's well water contaminated with migrating methane and ethane after Encana illegally fracturing the aquifers that supply it.
2006 Spirit River, Alberta: Bruce Jack's water well exploded because of industry's migrating methane and ethane contaminating it and venting from it: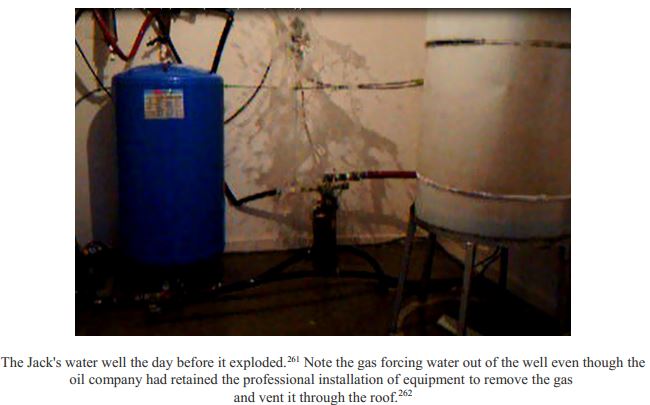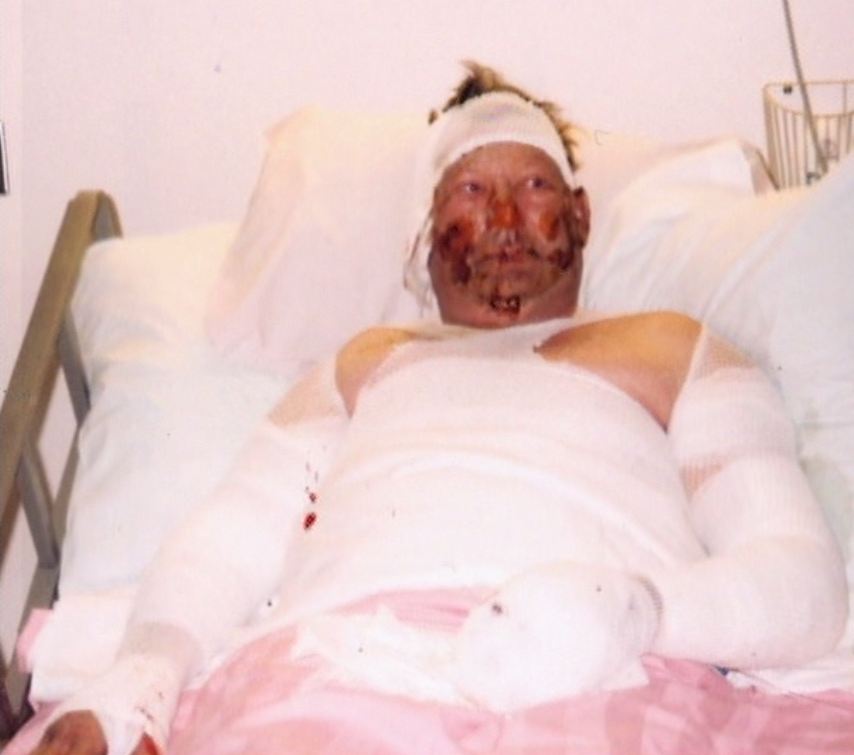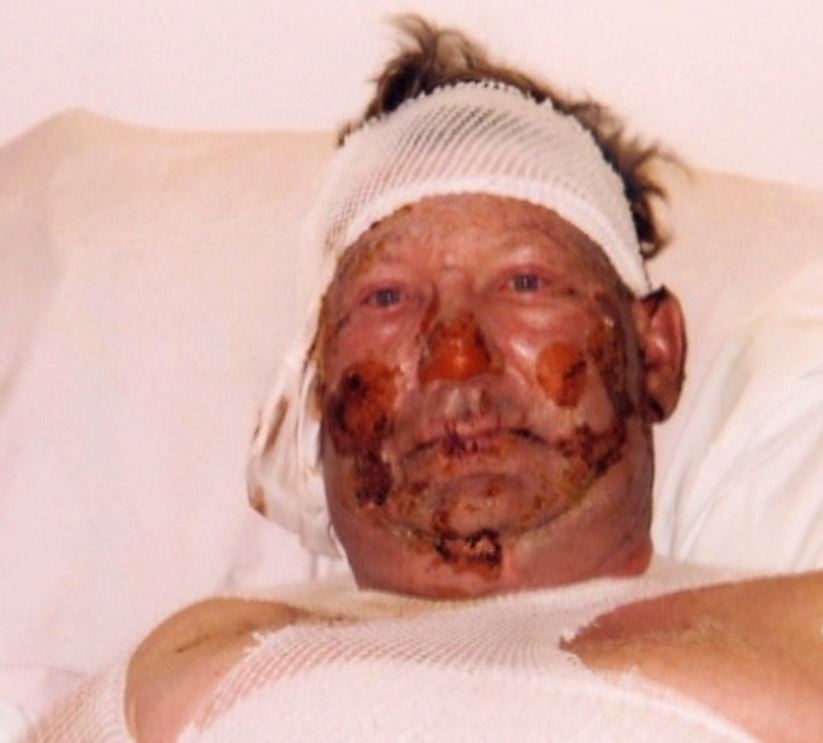 ***
2005 01 27: Investigators say an accumulation of gases appears to have caused the explosion that destroyed the Rosebud water tower and sent a Wheatland County employee to hospital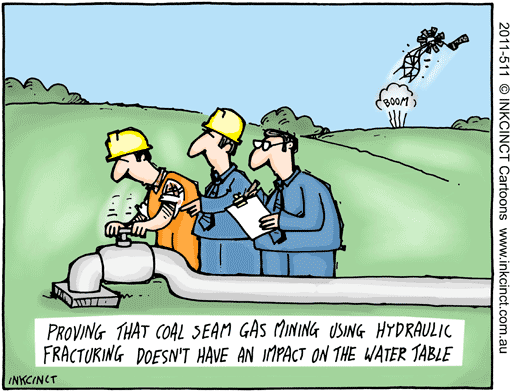 ***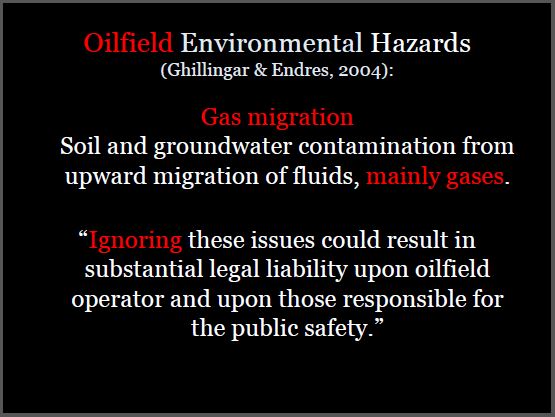 No wonder regulators are quick to blame nature and or water well owners for industry's gas migration crimes.
***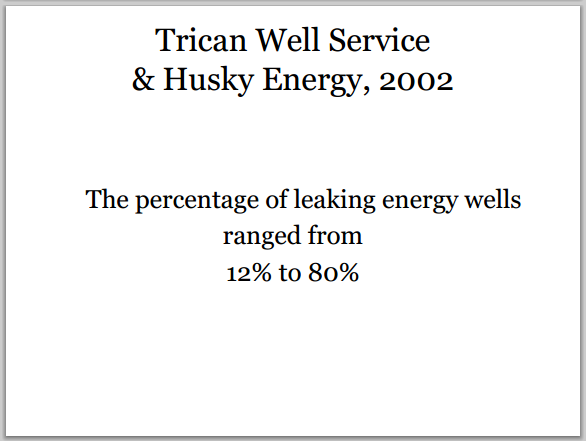 ***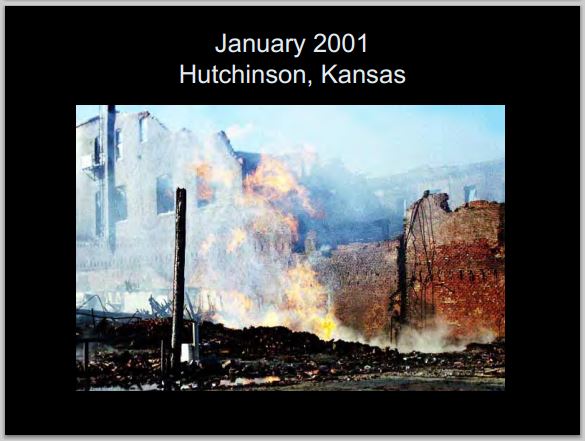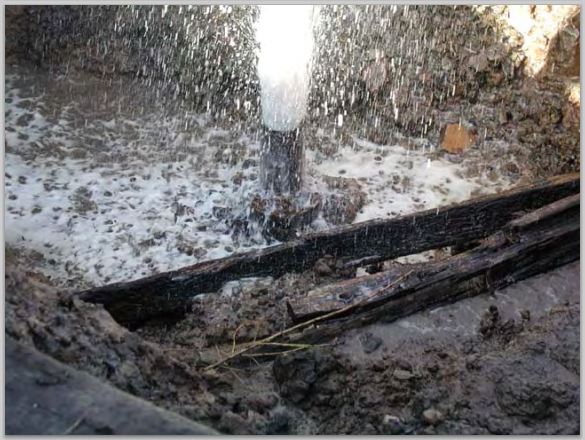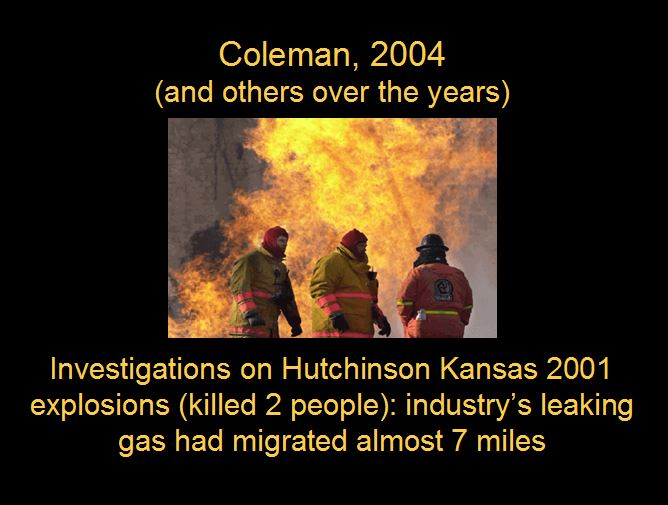 ***
1996 Canadian Association of Petroleum Producers Methane Migrating from Leaking Energy Wells Report:
1 mg/l methane dissolved in water poses risk of explosion
"there may be risk of an explosion, if the water supplies pass through poorly ventilated air spaces"
CAPP reported dramatically increased levels of methane in groundwater near leaking hydrocarbon wells.
***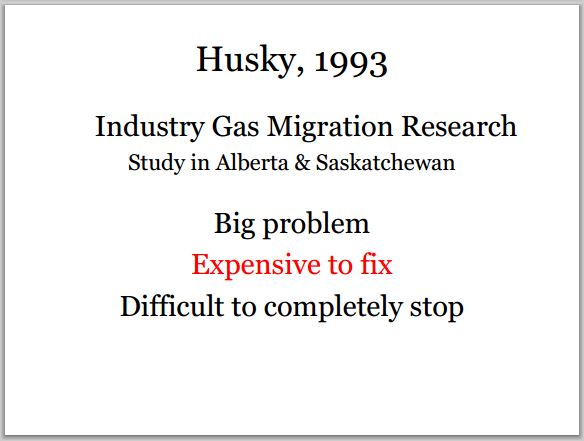 1993 Husky Oil's Gas Migration Research Update in FrackingCanada The Science is Deafening Industry's Gas Migration
***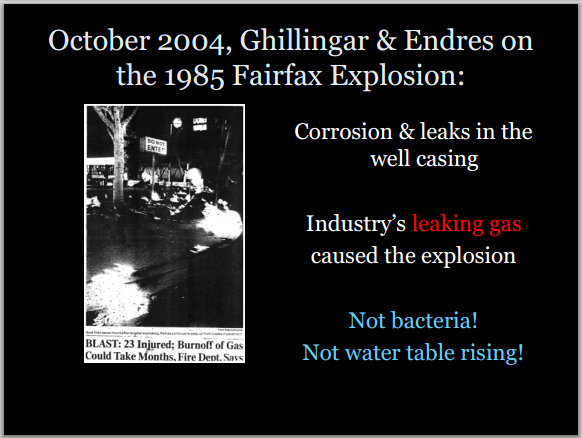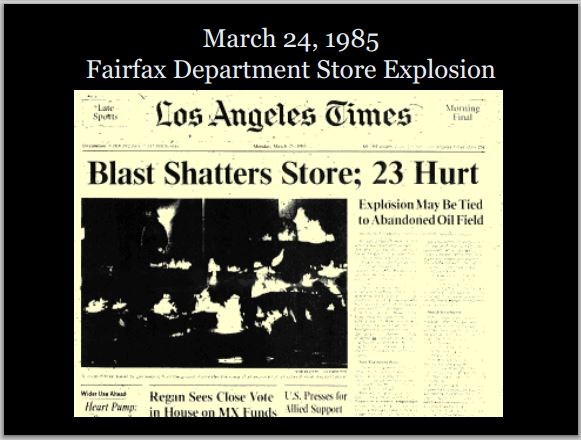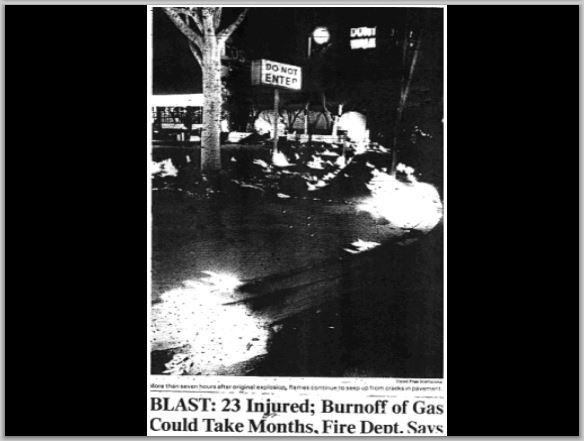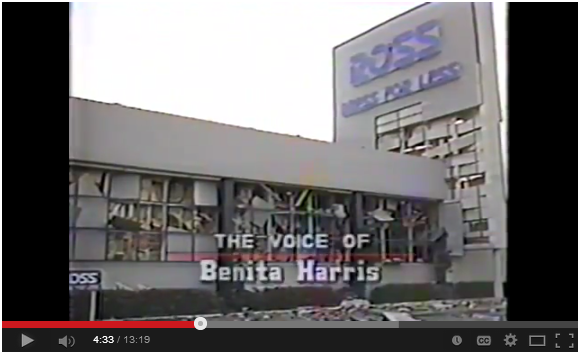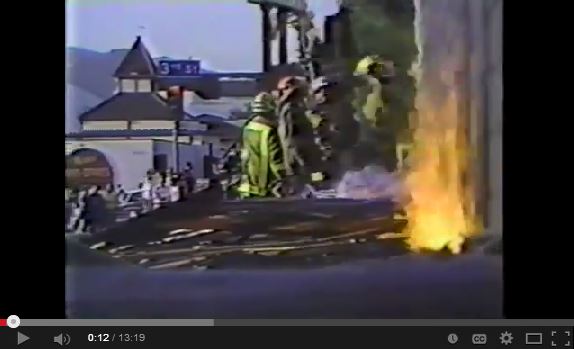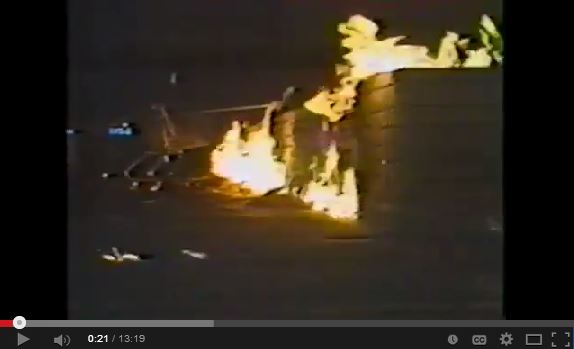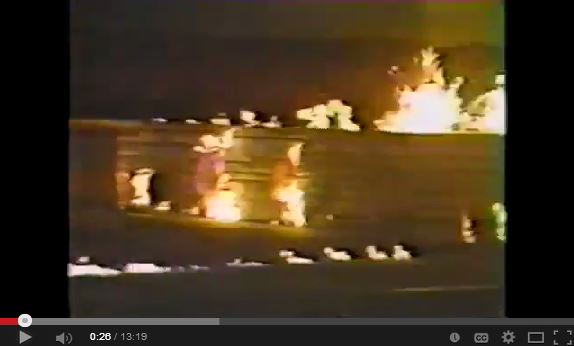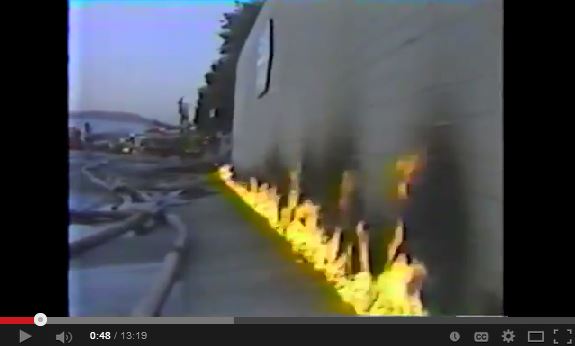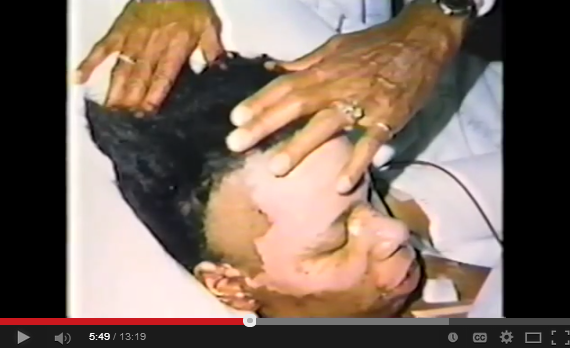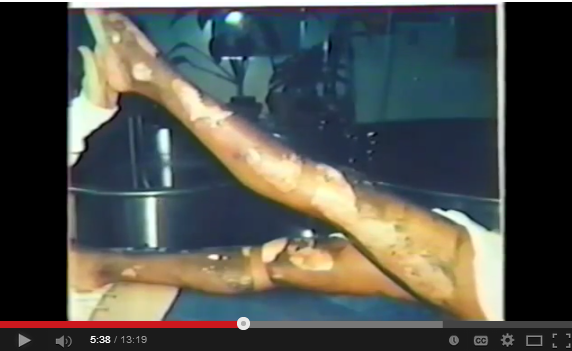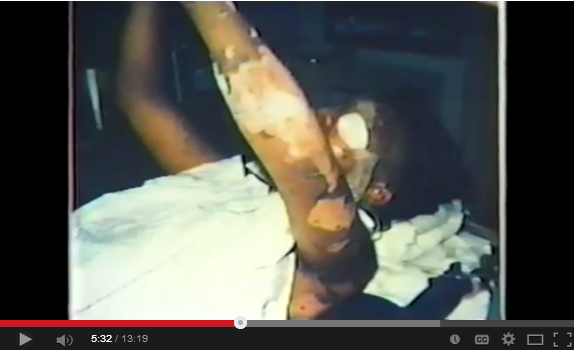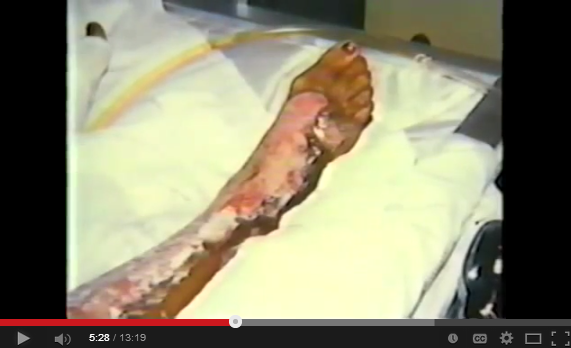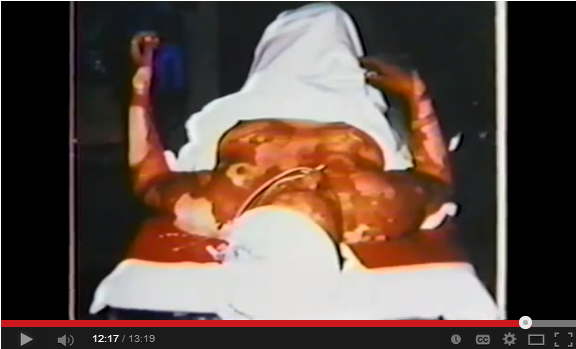 ***
Alberta Environment and the AER blame bacteria and citizens for industry's migrating methane, ethane and other hydrocarbons (even after Encana broke the law) and tell citizens with industry's migrating gases in their drinking water that it's perfectly safe with no known health impacts, and to vent the gases the way they told Bruce Jack to vent it.
Shall we dine by candle light tonight?