There is no frac'ing aftercare, not from the companies, regulators, politicians or legal systems in North America. As the Supreme Court of Canada made clear in their "OK for government agencies to violate the Charter" ruling in Ernst vs AER ruling and now in this reversal of a jury verdict in Parr vs Aruba, the only way to protect yourself and your loved ones, businesses, farms, health, land, air and water is to keep frac'ing out.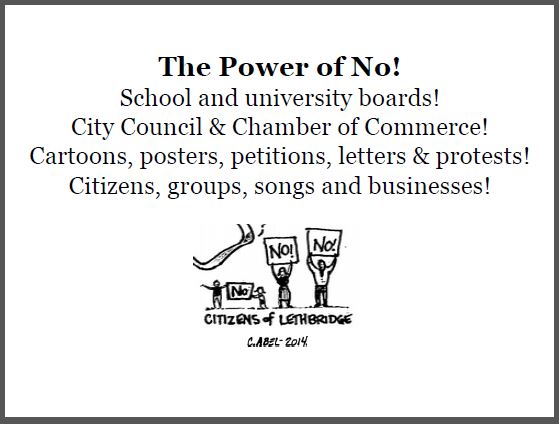 Wise County couple that sued Plano gas company may lose their $2.9M judgment by Jeff Mosier, February 3, 2017, Dallas News
A Wise County couple might not get their $2.9 million judgment against a Plano natural gas company after years of legal fights.
Bob and Lisa Parr sued Aruba Petroleum in 2011 alleging that the company's drilling operations contaminated their 40-acre Decatur ranch.
Nearly two years ago, a Dallas County jury agreed that Aruba intentionally created a private nuisance and gave the couple a seven-figure award.
But the 5th District Court of Appeals in Dallas reversed that decision this week. The court decided that the Parrs' claims didn't show that "Aruba actually intended or desired to create an interference on the Parrs' land that they claim was a nuisance" or that the company "actually knew or believed that an interference would result." [Like cigarette companies claiming they didn't / don't know their products cause cancer and are "intentionally" addictive? Like Exxon claims it didn't know it's products were / are causing global warming when the company's own research shows it did?]
The ruling does not deal with any of the health claims mentioned in the Parrs' original lawsuit. The appeals court opinion said those issues weren't considered. …
The Parrs had argued that gas drilling and production pollution had sickened them, their pets and their livestock.
This erases the judgment that would give the Parrs $2.65 million for physical pain, suffering and mental anguish, and $275,000 for property damage for loss of market value.
Aruba distributed a press release Friday saying company officials were pleased with the ruling. Their trial lawyer Michael Mazzone, a partner at Haynes and Boone, described Aruba's leadership as "good people" in the press release.
A request for comment has been sent to the Parrs' attorney. It's not certain whether they will appeal.
During the initial trial, Aruba's lawyers pointed out that there were more than 100 natural gas wells within 2 miles of the Parrs' land. Wise County was one of the hot spots for gas drilling in the Barnett Shale, ground zero for modern hydraulic fracturing or fracking.
"It was arbitrary," said Aruba attorney Ben Barron at the time. "How do you determine which well caused what, if any, damages?"
The Parrs settled earlier with Encana Oil & Gas, based in Calgary, Canada, for an undisclosed amount.
This was described by the Parrs' attorney as the first "fracking verdict" in Texas. Aruba officials said that most of the evidence in the trial had nothing to do with fracking. [Emphasis added]
Texas Court Throws Out $3 Million Case Against Drilling Company by Jason Allen, February 3, 2017, CBSDFW.COM
A Texas appeals court has reversed a $3 million verdict fracking opponents had hailed as a landmark case against natural gas production.
Aruba Petroleum will no longer have to pay a family who claimed drilling near their Wise County ranch made them sick.
The Fifth Court of Appeals in Dallas found there was no evidence Aruba intentionally created a nuisance that interfered with Bob and Lisa Parr's use of their land. The opinion, by Justice Elizabeth Lang-Miers, focuses on the argument Aruba may not have known its actions were specifically and directly affecting the Parr property.
The Parr's said they started experiencing rashes, nose bleeds, headaches and had pets and ranch animals dying after drilling activity rapidly increased around their 40-acre ranch. In 2014 a jury awarded the family money for pain and suffering, mental anguish and loss of property value.
The appeals court did not focus on whether the incidents happened, but whether they were intentional. The Parrs presented evidence they had talked to neighbors, production workers in the area, called Aruba, its public relations firm and the Texas Commission on Environmental Quality about what was happening. The court's opinion though says "the Parrs have not cited any evidence that Aruba knew who placed these calls and made these complaints or that they were specific to the Parrs or their property."
At the time of the original verdict, energy attorneys said the outcome would likely encourage more lawsuits against the industry.
Neither the Parrs, Aruba or their representative were immediately available for comment. [Emphasis added]
Aruba Petroleum Wins Appellate Ruling in Closely-Watched Nuisance Case by PR Newswire PR Newswire, February 3, 2017
In Parr v. Aruba, a case that has been closely followed by the oil and gas community, a Texas court of appeals on February 1 reversed a $2.9 million judgment against Aruba Petroleum Inc., holding that the plaintiffs failed to establish that the company's natural gas operations constituted an intentional nuisance.
The suit stemmed from drilling and production activity in the Barnett Shale in Texas. The plaintiffs, who owned land in the area, claimed Aruba's natural gas operations caused them various personal injuries, mental anguish, and property damages.
… But the Fifth Court of Appeals in Dallas reversed and rendered a take-nothing judgment. The court concluded that the plaintiffs failed to establish a claim for intentional nuisance because there was "no legally sufficient evidence that Aruba intentionally created or maintained a condition that substantially interfered with [the plaintiffs'] use and enjoyment of their land."
"Aruba Petroleum is pleased with the opinion of the appellate court, as we believe the original verdict was without merit," said James L. Poston, Aruba's chief executive officer. "We seek to operate in compliance with all industry health, safety and environmental standards, as we believe we did in this particular matter."
… "I'm happy for Aruba," said Haynes and Boone Partner Michael Mazzone, Aruba's lawyer at trial. "They are good people and should not have been sued for drilling and producing gas wells in the Barnett Shale. We appreciate their principled stand, and we're proud that we were able to help them get justice." [Emphasis added]
Texas Driller Says $3M Barnett Shale Verdict Unsupported by Jess Krochtengel, September 14, 2016, Law360
A Texas driller found liable for $3 million after a family claimed they'd been sickened by fumes from natural gas wells near their Barnett Shale property told a state appeals court Wednesday there's no evidence its drilling activity caused the family's injuries.
In oral argument, Aruba Petroleum Inc. told the Fifth Court of Appeals in Dallas the Parr family had brought a toxic tort case alleging that they were sickened by air pollution and that Aruba intentionally caused a permanent nuisance to their property. Aruba said the family didn't introduce expert testimony or other evidence supporting its claim of toxic exposure, didn't have a doctor testify that their injuries were caused by the alleged pollutants and couldn't prove their property was irreparably damaged by nearby drilling.
The Parr family argued their case rests on a nuisance theory and is not a toxic tort case, meaning they had a lower evidentiary burden. They say the trial record is "replete" with evidence they could not use their property and had to leave their home after nearby drilling left them with nosebleeds, rashes, headaches and other problems they'd never faced before the drilling began.
Arguing for Aruba, Anne Johnson of Haynes and Boone LLP said the nature of the case had been a moving target from the time it was filed through summary judgment and even during the trial, but that ultimately, the plaintiffs' arguments they were sickened by toxic air make it a toxic tort case.
"If this judgment is not reversed on causation, it will create a huge gap in Texas tort law," Johnson said.
Johnson said if the Parrs' verdict is upheld, they will have created a road map for other claimants to use nuisance to get around the strict evidentiary standard set in the landmark Texas case Merrell Dow Pharmaceuticals v. Havner.
But arguing for the Parrs, Richard Capshaw of Capshaw & Associates said the family had brought a "normal, basic, easy nuisance case." Conceding that the case does not meet the Havner standards, Capshaw said the Parr family never had to meet those standards, but instead was able to prove its case with evidence that falls under the jury's common knowledge.
"I think this case has been made much more complicated than it is," Capshaw said.
Justice Elizabeth Lang-Miers questioned whether it would be within a jury's common understanding that nosebleeds and rashes could be caused by nuisance problems like sound, light, noise and odor [why do so many media call "chemical and / or hydrocarbon pollution" by the less harmful sounding "odor?"] coming from the nearby Aruba wells.
Capshaw said the Parrs presented a nuisance case to the jury, not a toxic tort case. Showing that the Parrs did not suffer from those injuries before the drilling started and that their health problems began after the drilling was enough of a basis for a juror to understand what could be the cause, he said.
In rebuttal, Johnson urged the court to follow a Fourth Court of Appeals ruling from October in a similar case, Cerny v. Marathon Oil. The court in that case applied the Havner standard to the Cerny family's allegations they were sickened by fumes from Eagle Ford Shale oil drilling and held that the Cernys didn't present sufficient evidence linking their illnesses to the nearby oil fields.
The Parrs won a jury trial in Dallas County Court-at-Law in 2014, winning a $2.925 million verdict in a five-to-one decision that found Aruba had intentionally created a private nuisance. The jury also found Aruba's conduct was not abnormal nor out of place for its surroundings, but said Aruba had taken intentional steps to cause substantial interference with the Parr family's use of their 40-acre homestead in a town west of Fort Worth.
The jury rejected claims for exemplary damages, saying Aruba did not act with malice [Like Alberta's legally immune (even for Charter violations) AER does?], but awarded damages for physical and mental pain and anguish and for loss of market value to the land. The Parrs had sought $9 million in damages from Aruba, alleging the 22 wells Aruba operated within a two-mile radius of their land exposed them to hazardous gases, chemicals and industrial waste that made them so sick they couldn't work and at times could not live at their home.
… The case is Aruba Petroleum Inc. v. Parr et al., case number 05-14-01285-CV, in the Fifth Court of Appeals of the State of Texas. [Emphasis added]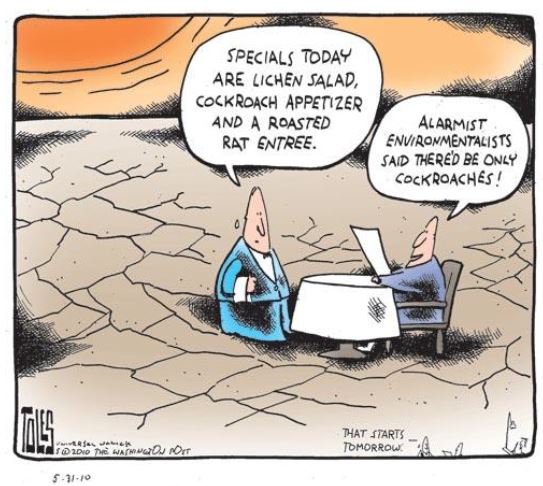 [Refer also to:
2015 11 10: Parr vs Aruba $3 Million frac harm verdict: "The Dallas Court of Appeals hasn't yet issued a decision to either affirm or overturn the jury verdict."
2015 09 05: Why so many time extensions in Aruba's appeal of Parr's $3 Million Jury win on frac poisoning? How long will the legal system allow delays
2015 04 28: Texas: The Parrs still waiting for their $2.9 Million frac win against Aruba Petroleum for harming their health. How many years will the system delay?
2014 09 205: The Parrs' $2.9 Million jury verdict on frac harm stands: "Dallas County court last week denied Aruba Petroleum Inc.'s request for a new trial," Aruba plans to appeal
2014 06 20: Judge Upholds Jury Verdict for Parr Family in Texas Frac Case, Judge accepts jury verdict that awarded $2.9 million to the Parrs harmed by Aruba's wells near their Wise County home
2014 04 23: Jury Awards Texas Family, Bob and Lisa Parr, $2.9 million for Aruba intentionally causing a private frac nuisance on neighbouring property, Aruba plans to appeal
What did not come out in the trial: Aruba was reportedly fined $35,000 for releases of hazardous air pollutants and sued by the Attorney General
…
His report showed air quality models made around the Parrs' house for all three years, based on 44 tests conducted by the TCEQ within a quarter-mile of the Parrs' house.
"The hazard index was above 1 for both respiratory and neurological risks," he said. "According to the EPA, you're not supposed to live there."
…
He reiterated that many of the well sites around the Parr property were not Aruba sites.
"Of the 35 sites, 24 were not Aruba sites," he said. "Encana operated more natural gas wells within two miles of the Parr property than any other operator." [Emphasis added]