McLeod Lake Indian Band signs Site C benefits deal, Band pulled out of a lawsuit against dam in 2015 by Jonny Wakefield, July 5, 2016, Dawson Creek Mirror
The McLeod Lake Indian Band has signed a Site C benefits agreement with BC Hydro guaranteeing regular payments for 70 years and contracting opportunities on the $8.8 billion dam project.
Members of the band, a Treaty No. 8 member with reserves near Mackenzie, voted on the agreement June 15, BC Hydro announced July 5.
"We set out to negotiate agreements with BC Hydro and the province that recognize and address the adverse effects of Site C on our aboriginal and treaty rights," Chief Derek Orr said in a written statement. "The agreements were put forward to our members and supported in a referendum vote. We hope these agreements indicate the start of a long-term relationship based on trust and respect."
The impacts benefits agreements are meant to compensate First Nations set to lose traditional territories to the dam, which will flood 83 kilometres of the Peace River valley.
The deal includes a lump sum payment, contracting agreements, a "tripartite" lands agreement, the transfer of Crown lands and a 70-year payment "stream."
BC Hydro would not disclose the dollar amounts, saying "the details of the (Impacts Benefits Agreement) are confidential."
According to a Vancouver Sun report, however a court filing showed McLeod Lake was initially offered up to 2,500 acres of Crown land, annual adjusted payments of $250,000 for 70 years and a $2 million lump sum payment. The band has a registered population of 551, according to a federal government database.
McLeod Lake withdrew from a lawsuit against the project with West Moberly and Prophet River First Nations in 2015. Those bands continue to pursue legal action against the dam, saying it will infringe on treaty rights.
Duz Cho Construction, a company owned by the band, won a land clearing contract on the project last year. The company was represented by former Peace Region MLA and cabinet minister Blair Lekstrom.
"We want to express our sincere gratitude to the McLeod Lake Indian Band for the opportunity to work together on a path forward, BC Hydro CEO Jessica McDonald said in an email. "These agreements reflect our deep respect and genuine commitment to a meaningful long-term relationship. As we move forward together, we will continue to listen and explore opportunities for mutual benefit and reconciliation." [Emphasis added]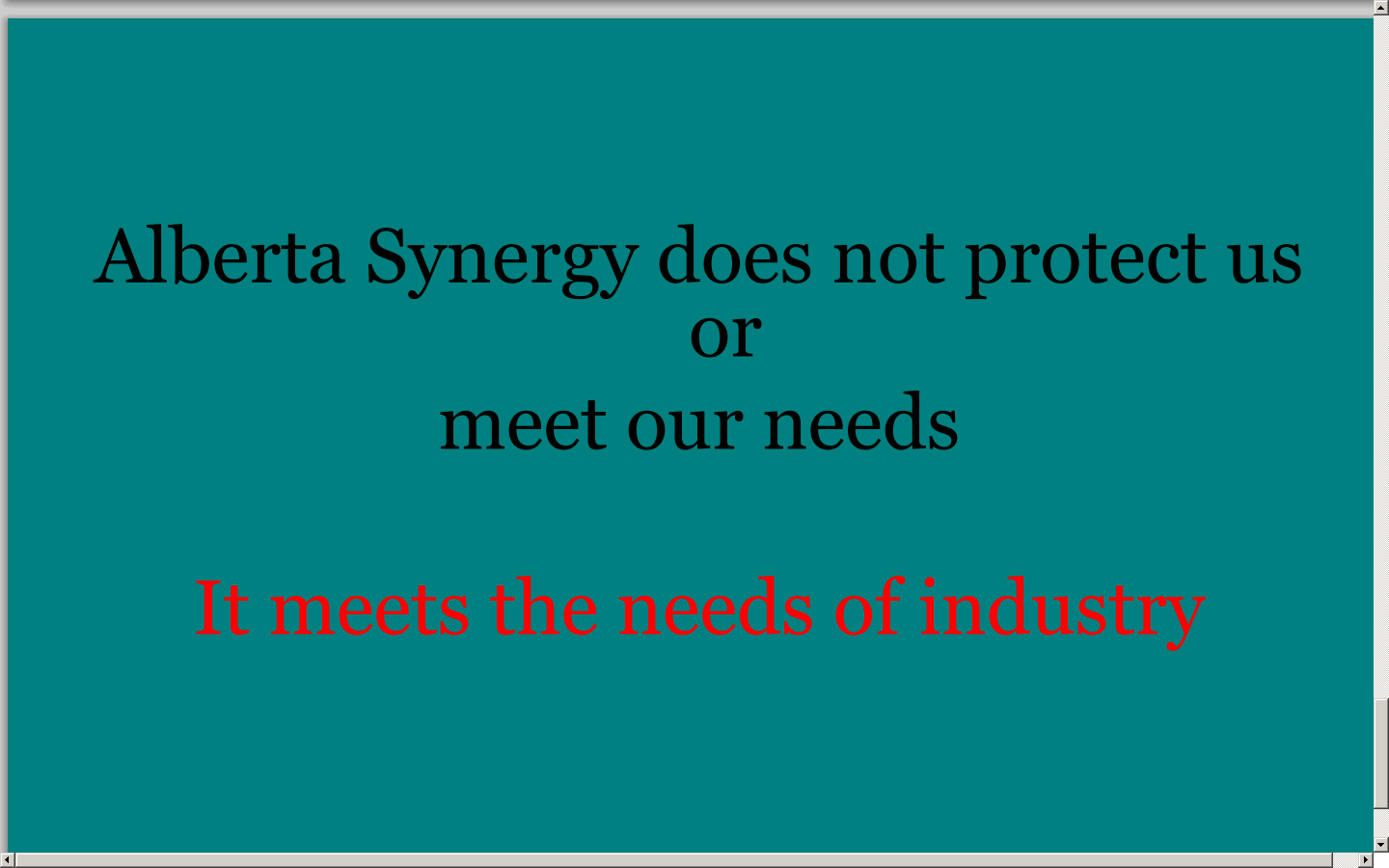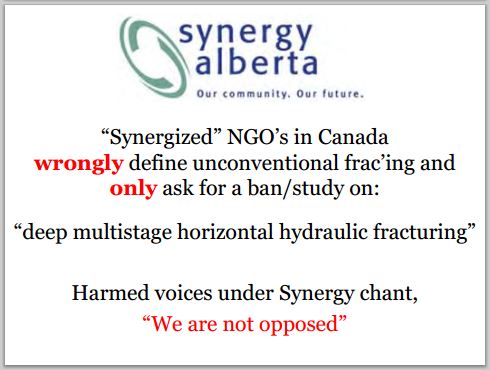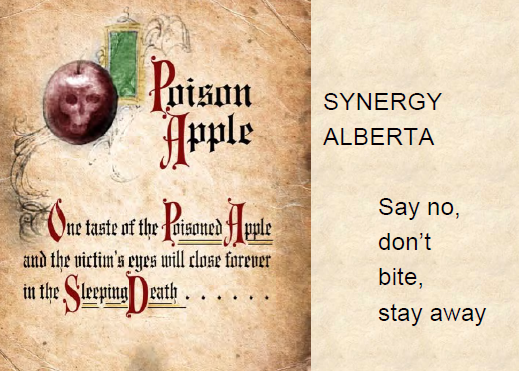 Slides from Ernst presentations
[High Stakes Synergy by the Walter & Duncan Gordon Foundation?
Impacts & Benefits Agreement (IBA) Toolkit by by the Walter & Duncan Gordon Foundation, March 15, 2010
The IBA Community Toolkit is a free resource for First Nation, Inuit and Métis communities in Canada that are considering impact and benefit agreements, such as those with mining companies. Our goal is to help communities, negotiators, and consultants reach positive agreements for Aboriginal communities. [To get them out of the way and to say they are "not opposed?"]
The toolkit can be downloaded free of charge here. First Nation communities in Canada can also REQUEST A PRINTED COPY.
In Canada, particularly in the north, Impacts and Benefits Agreements (IBAs) are typically negotiated between a project proponent and local community leadership where a significant project is proposed for development on an indigenous nation's traditional lands. IBAs are formal, written agreements [TRANSLATION: GAG ORDER] that help manage the social, cultural and environmental impacts associated with a development and to secure economic benefits for local communities affected by that development. Though most commonly used in mining, an IBA may also be negotiated for an oil or gas project, hydro or forestry development and even for a national park or protected area. Depending on the region, IBAs may be referred to by names such as Access Agreements or Access and Benefit Agreements.
However, there is very little publicly available information on best practices or models for negotiating IBAs, mainly due to the fact that

terms

of most IBAs are confidential.
Although there is now a very modest amount of information in academic literature, there are currently no community-focused tools outlining best practices or advising on how to negotiate IBAs. Without such information, community negotiators are often wholly reliant on their legal advisors. As well, community members at large often feel shut out of the process. Although some IBAs are put to a community vote, there are few indicators or resources with which to benchmark or compare the negotiation process and outcome. The confidentiality requirement, as well as other common elements such as "project support" clauses, can affect the political power and pressure a community is able to leverage over the creation and unfolding of the project in question.
In response to demand from communities for a resource to help broaden understanding of IBAs, the Foundation asked Ginger Gibson, a Yellowknife-based anthropologist and mining engineer specializing in aboriginal engagement with the mining industry, to steer this process. [SYNERGY!] Ciaran O'Faircheallaigh of Griffith University in Australia, a specialist on public policy, resource economics, social impact assessment and Indigenous studies who works regularly with Aboriginal communities in Canada, served as an advisor and co-author. The process also benefited greatly from the substantive advice of community negotiators, key thinkers and decision-makers from coast to coast.
The toolkit will help communities and their advisors understand the range of possibilities available in negotiation, outcomes and implementation opportunities. It also provides tools to better prepare for negotiation processes.
Policy Focus
The IBA Toolkit does not address public policy per se, in that IBAs are private, contractual agreements. However, some jurisdictions either require that IBAs be negotiated (e.g. Nunavut) or require that a broader class of "participation agreements" be in place (e.g. the Northwest Territories).
The Toolkit also addresses a common confusion between IBAs and mandated processes driven by public policy, in particular the Environmental Assessment process.
Partners
British Columbia's First Nations Energy and Mining Council operates under the authority of First Nations to support and facilitate their efforts to manage and develop energy and mineral resources in ways that protect and sustain the environment while enhancing the social, cultural, economic and political well-being of First Nation communities in British Columbia. The Council has created an extraordinarily helpful guide that sets out the principles, mechanisms and models that will help guide First Nation participation in resource developments Sharing the Wealth: First Nation Resource Participation Models. The Council is acting as a partner along with the First Nations Summit in rolling out the IBA Toolkit in BC.
The Canadian Boreal Initiative (CBI) brings together diverse partners to create new solutions for Boreal Forest conservation. It also works as a catalyst supporting  on-the-ground efforts across the Boreal by governments, industry, First Nations, conservation groups, major retailers, financial institutions and scientists. CBI has provided significant in-kind support and advice during the development and roll-out of the IBA Toolkit. In addition, CBI has produced a useful report on Mineral Exploration Conflicts in Canada's Boreal Forest
The Chiefs of Ontario, comprising the 133 First Nations in the province, is a political forum and secretariat for collective decision-making, action and advocacy. The Chiefs have partnered with the Walter and Duncan Gordon Foundation to workshop the IBA Toolkit, alongside their own newly developed First Nations Environmental Assessment Toolkit for First Nations throughout Ontario.
The Donner Canadian Foundation is a private, charitable foundation with a celebrated history of funding in Canada. It provides support to public policy research, as well as environmental, international development, and social service projects. The Foundation has provided funds to hold a workshop on the IBA Toolkit in northern Alberta.
For a list of other related organizations and useful resources, go here
Research & Deliberationn
Public Events
British Columbia province-wide workshop
Northern Alberta workshop
Yellowknife 'pan-northern' workshop
Regional northern workshops
Ontario province-wide workshop
Regional Ontario workshops
Future workshops (TBA)
News Stories
Follow us on Facebook
Support this Project
While the Gordon Foundation was pleased to develop the IBA Toolkit, underwrite its national launch and co-fund various regional roll-outs, we do not have the financial capacity to meet the significant demand from communities for training in its use. As a result we are asking you to please consider a donation to the workshopping and training of the IBA Toolkit. In this way you can become an ally in achieving more equitable and sustainable agreements for local communities. We are also looking for resources to translate the Toolkit, and to make future versions available to Indigenous peoples' organizations in other countries.
New IBA Toolkit Offers Aboriginal Communities a Guide to Negotiating with Resource Companies by NationTalk, March 15, 2010
Monday March 15, Ottawa: Canada's Aboriginal communities now have a powerful new resource to help them [OR TO GAG THEM?] negotiate deals with mining and other companies on a more equal footing. Facing a lack of resources and negotiating capacity, First Nations and other Aboriginal communities are often at a loss to know how to even begin to negotiate Impact and Benefit Agreements, let alone to engage with the well-prepared companies that approach them, or to create lasting fair agreements.
But a new comprehensive 204-page step-by-step guide – IBA Community Toolkit: Negotiation and Implementation of Impact and Benefit Agreements – offers a free helping hand to steer them through every stage of the process. The IBA Community Toolkit was commissioned by the Walter and Duncan Gordon Foundation and co-authored by two of the leading experts in this field – Ginger Gibson and Ciaran O'Faircheallaigh – after extensive meetings and input from First Nations, Inuit and Métis groups and leaders.
"Negotiating agreements that respect and reflect that our rights and can withstand the test of time is in the best interests of our communities and of those companies who want to develop resources on our lands and traditional territories," said Assembly of First Nations National Chief Shawn A-in-chut Atleo.
"Lasting agreements must be based on informed participation and sustained by trust, and this can only be achieved if both sides can proceed on an equal footing, which is what this toolkit will help our communities to do," said National Chief Atleo, who was the keynote speaker at a reception in Ottawa today to launch the IBA Community Toolkit.
Theresa Hollett, implementation officer with the Nunatsiavut Government, said: "The IBA Toolkit takes communities and Aboriginal groups right from beginning to end of developing and finalizing an Impact and Benefit Agreement. From a community and Aboriginal perspective, I think the Toolkit will be an enormous help."
Toolkit co-author Dr. Gibson, said: "The capacity to negotiate and implement agreements with mining companies is critical to ensuring that resource extraction generates substantial benefits for Aboriginal communities, and that the negative impacts that can be associated with large-scale resource development are avoided or minimized.
"The IBA Toolkit is designed for communities engaged in negotiating these agreements with mining companies, though it also applies to other resource sectors. It is written for community negotiators, members of community negotiating teams, and consultants working with Aboriginal communities and organizations," said Gibson. "It is not a blueprint, because every community will have their own goals, but it does walk through a process of planning, designing strategies, selecting tactics, and negotiating and implementing agreements."
The IBA Toolkit grew out of a northern policy forum the Gordon Foundation convened in Fort Good Hope, Northwest Territories in 2007 with over 40 key stakeholders and advisors, including former territorial premiers, mining industry representatives, and Aboriginal community leaders. [SYNERGY Alberta STRIKES AGAIN?] James Stauch, Vice-President of the Walter and Duncan Gordon Foundation, said: "The Foundation saw this as an excellent opportunity to help fill a void. The key recommendation from the Fort Good Hope forum was to develop a resource for communities negotiating with resource companies. We hope the dedicated work of the exceptional authors and all the participants who made this possible will make a very real difference."
To download the IBA Community Toolkit free of charge, visit: www.ibacommunitytoolkit.ca Aboriginal communities may also order a free hard copy. Media inquiries: Kalson Abdi. 416-604-4776. Extension 229. (On Mar. 15, Call Melody Morrison: 613-851-4281.)
About the Walter and Duncan Gordon Foundation
An independent, Canadian charitable foundation, the Walter and Duncan Gordon Foundation is dedicated to the development of sound and innovative public policies.
About the IBA Toolkit authors
Ginger Gibson works with indigenous governments and communities in Northern Canada and Latin America on negotiation, consultation and implementation of agreements with mining companies. For the past 15 years she has researched and worked in the fields of social and cultural impact assessment, resource policy and negotiation. She is an Adjunct Professor at the University of British Columbia in Mining Engineering.
Ciaran O'Faircheallaigh is Professor of Politics and Public Policy at Griffith University, Brisbane. He has published numerous articles and books in the fields of public policy, resource economics and resources policy, negotiation, impact assessment, corporate social responsibility and indigenous studies. For nearly 20 years he has worked with indigenous organizations on negotiation of mining agreements, and has acted as an advisor and negotiator for many of Australia's leading Aboriginal organizations. He is currently advising the Kimberley Land Council on negotiations in relation to natural gas development in the Kimberley region of Western Australia. [Emphasis added]