Will the UK regulator deregulate to allow bigger and bigger frac quakes the way they did in Canada, damages to wellbores, homes, roads, bridges, businesses, etc. be damned?
Refer also to: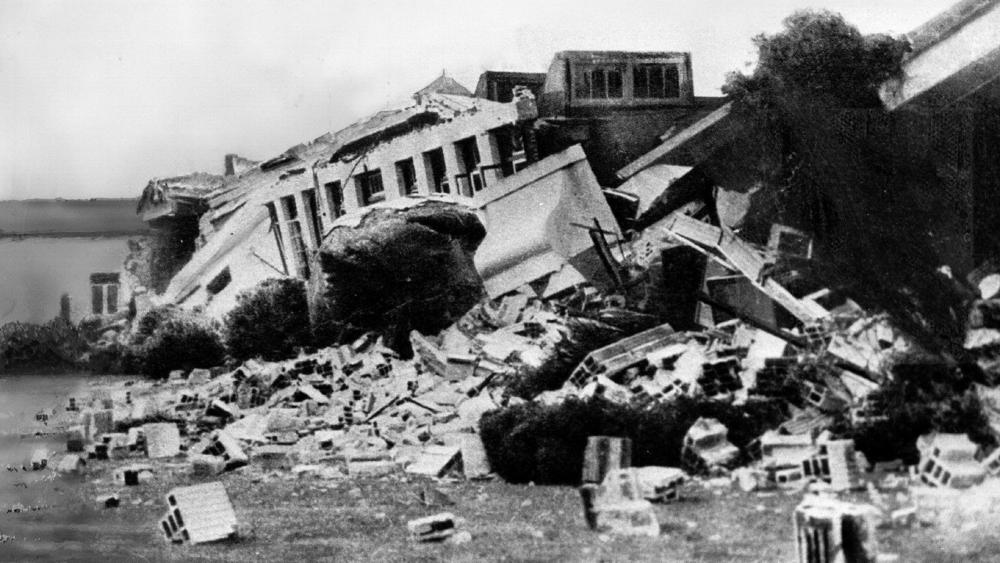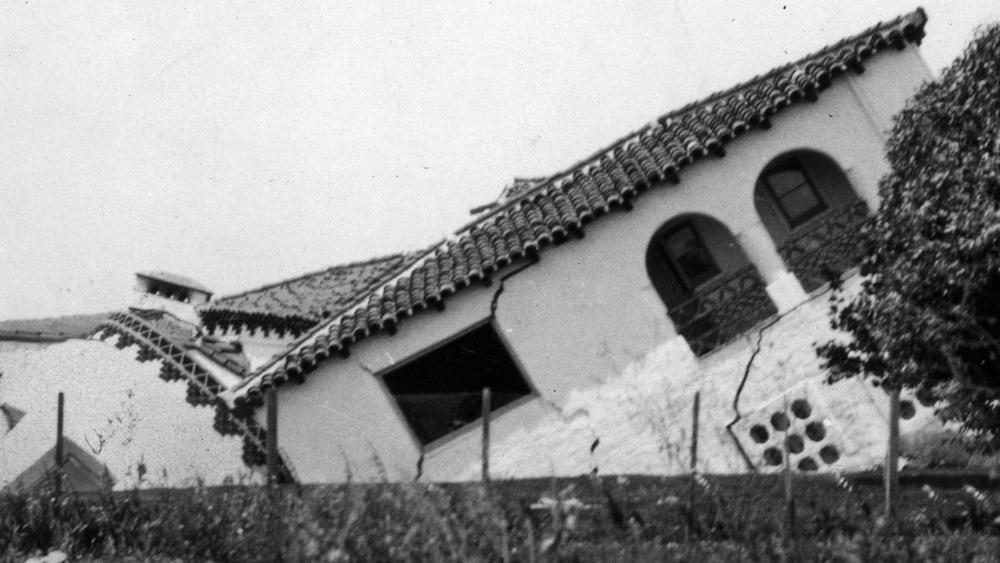 UK National Farmers Union Mutual Insurance New Frac Exclusion: "We will not pay for liability arising out of any activity involving prospecting, extraction or refining of liquid or gaseous fuel. An example of such an activity is 'fracking'"
Regulator to halt fracking for weeks after tremor by Emily Gosden, August 29 2019, The Times
Fracking in Lancashire could remain suspended for weeks while regulators investigate how Cuadrilla Resources caused an earth tremor 25 times bigger than the company had predicted.
The Oil & Gas Authority said it could not give a timescale for the conclusion of its "open-ended" investigation into Monday's 2.9-magnitude tremor, which followed fracking by Cuadrilla last week. An OGA spokesman said it was "a case of how long is a piece of string?".
Cuadrilla's documents reveal that it had not expected to cause tremors in excess of 1.5 magnitude, given the mitigation plans it had in place. A 2.9-magnitude tremor, such as Monday's, which residents reported shaking their homes, is about 25 times bigger, according to the US Geological Survey. …
Fracking is triggering earthquakes in my hometown and has even damaged our homes. Politicians must act by Mark Mills, Little Plumpton​, Aug 27, 2019, The Independent
Yesterday, the people of Lancashire suffered an earthquake measuring 2.9 magnitude on the Richter scale, at intensity 5, with damage caused to countless homes, including my own.
… Political parties should be aware that constituents and voters do not want industry induced seismicity. No amount of PR spin about "micro seismic events" will fool the thousands of Lancashire residents who described the largest earthquake like "a lorry running into their home".
Similarly, the entirely predictable fact that earthquakes would be triggered is even more irritating to those of us who have suffered.
As the organiser of an impromptu protest yesterday supported by 450 local residents, we require a complete and unilateral ban on fracking, its dangerous emissions, potential to contaminate groundwater (particularly after an earthquake can damage the well casing and allow frack fluid to migrate into the aquifer) and induced earthquakes. Politicians need to be aware that with a general election possibly on the horizon, that those MPs whose parties remain in favour of earthquakes may end up finding employment elsewhere.
***
The quakes don't stop, even when operations are stopped:
Lancashire fracking: Second tremor in a day recorded at fracking site by The Guardian, Aug 27, 2019
A 1.0 magnitude tremor has been recorded at a fracking site in Lancashire – the second within a day. … Operations at the site remain suspended. … The OGA said operations would remain suspended while it gathered data on recent seismic events and then "considers carefully whether or not the hydraulic fracturing operations, mitigations and assumptions set out in the operator's plan continue to be appropriate to manage the risk of induced seismicity" at the site. It added there was no fixed timeframe for the suspension.
Fracking at Preston New Road, UK suspended after 2.9ML earthquake by UK Oil and Gas Authority, August 26, 2019
In accordance with the OGA's strict controls, hydraulic fracturing operations at the Preston New Road site are suspended following the recent seismic activity in the area, including a 2.9ML event at 08:30am on 26 August, which was felt by people in the area.
Operations will remain suspended while the OGA gathers data from this and other recent seismic events and then considers carefully whether or not the hydraulic fracturing operations, mitigations and assumptions set out in the operator's Hydraulic Fracture Plan continue to be appropriate to manage the risk of induced seismicity at the Preston New Road site.
Notes:
A graphic/image describing the traffic light system can be found here.
For more information on HFPs and the OGA's traffic light system for monitoring operations, click here.
A Hydraulic Fracture Plan (HFP) sets out the steps that the operator will take to minimise seismic risks and the ways in which the operator will monitor and control the hydraulic fracturing process. The HFP must be approved independently both by the OGA and by the Environment Agency (EA), with the Health and Safety Executive (HSE) having had the opportunity to comment.
The OGA requires detailed geological studies to be undertaken by an operator to assess the risk of seismic activity, and to prevent any hydraulic fracturing operations taking place near identified geological faults. The OGA must also be satisfied that controls are in place to minimise the risk of a seismic event or any disturbance to those living and working nearby.
To date, seven seismic events have exceeded the magnitude 0.5ML threshold during Preston New Road Well 2 operations.
In total six seismic events exceeded the magnitude 0.5ML threshold during Preston New Road well 1Z operations in late 2018
UK fracking site near Blackpool reports largest tremor yet, Cuadrilla reports 'mico-seismic event' at Preston New Road facility on Saturday night by The Guardian, August 25, 2019
A tremor of magnitude 2.1 has been recorded at the UK's only active fracking site – the largest detected at the facility.
The energy firm Cuadrilla said the "micro-seismic event" at its site near Blackpool had occurred at 11.01pm on Saturday.
It came days after the previous record was set at the Preston New Road facility last Wednesday, when a 1.55-magnitude tremor was recorded.
The company said Saturday's tremor had lasted for about one second and had occurred when no fracking was taking place.
While some local residents may have felt the movement, it was not strong enough to have caused any damage to property, the firm added.
"We can confirm that a micro-seismic event measuring 2.1ML (local magnitude) on the Richter scale occurred at Preston New Road," a spokeswoman said.
"This lasted for around one second and resulted in ground motion less than 1.5 mm/s. Hydraulic fracturing was not taking place at the time."
According to the British Geological Survey, the tremor [1.6M; refer to cross reference added below] had a depth of 1.2 miles (2km) and was felt by residents in areas including Great Plumpton, Blackpool and Lytham St Annes.
Regulators were informed and the "integrity" of the well has been confirmed, Cuadrilla said.
Stephen Hicks, a seismologist at Imperial College London, tweeted: "M2.1 is the largest induced event so far during the 2018-2019 hydraulic fracture operations at the Preston New Road site. It is close in size to the M2.3 earthquake in 2011 at the Preese Hall site which resulted in the suspension of fracking in the UK for seven years."
Fracking was halted temporarily at Preston New Road after Wednesday's tremor, which Cuadrilla said would have felt similar to someone dropping a large bag of shopping on the floor.
Pausing work for 18 hours is the routine response for any tremor over 0.5.
Labour's shadow business secretary, Rebecca Long Bailey, has called for fracking to be banned, saying it causes air and water pollution and contributes to climate change.
The environmental campaign group Friends of the Earth said that in 60 days of fracking last year there had been 57 tremors in Lancashire, and it could not be carried out without triggering earthquakes.
"Even small vibrations at ground level can be the sign of far more damaging impacts deep underground," said Jamie Peters, a campaigner for the organisation.
The government has said the extraction of shale gas through fracking could support the UK's transition to net-zero greenhouse gas emissions. [Reality Check: The Leaks that threaten the clean image of natural gas ]
Refer also to: