Cuadrilla fracking application rejected by Lancashire councillors
by Andrew Bounds, June 25, 2015, ft.com
Councillors have rejected an application to frack in Lancashire in a setback for the shale gas industry.
…
Lancashire county councillors turned down the first bid to frack in the UK for four years by Cuadrilla because of the impact of traffic on rural roads, which would endanger lives.
Compare: In Alberta, that endangerment is enabled by regulators, if not promoted, including by RCMP who were asked often to do their jobs and ticket speeding rig moves and Encana et al vehicles. The RCMP refused, claiming Ralph Klein had decimated their budgets so no staff available to police Encana. But, years later, the RCMP under Harper's Anti-Terrorist Help Big Oil Club (abuses and Charter violations now made legal under Harper's Heinous Bill C-51), sent two men to harass and intimidate Ernst at her home — without notice. Transport Canada refused to install Playground Warning Signs to slow down Encana; Wheatland County tried to smother community concerns about Encana's reckless, greedy, law-violating endangerment (piddly, measly, snitchy donations rule over safety)
2004 09 Rosebud Speeding Survey by Encana
Road damage in front of Petrobakken's (Lightstream Resources) multi-well pad in Bearspaw. Twp Road 262 east of Bearspaw Road, Rocky View County, Alberta
FrackingCanada Fracking Rocky View County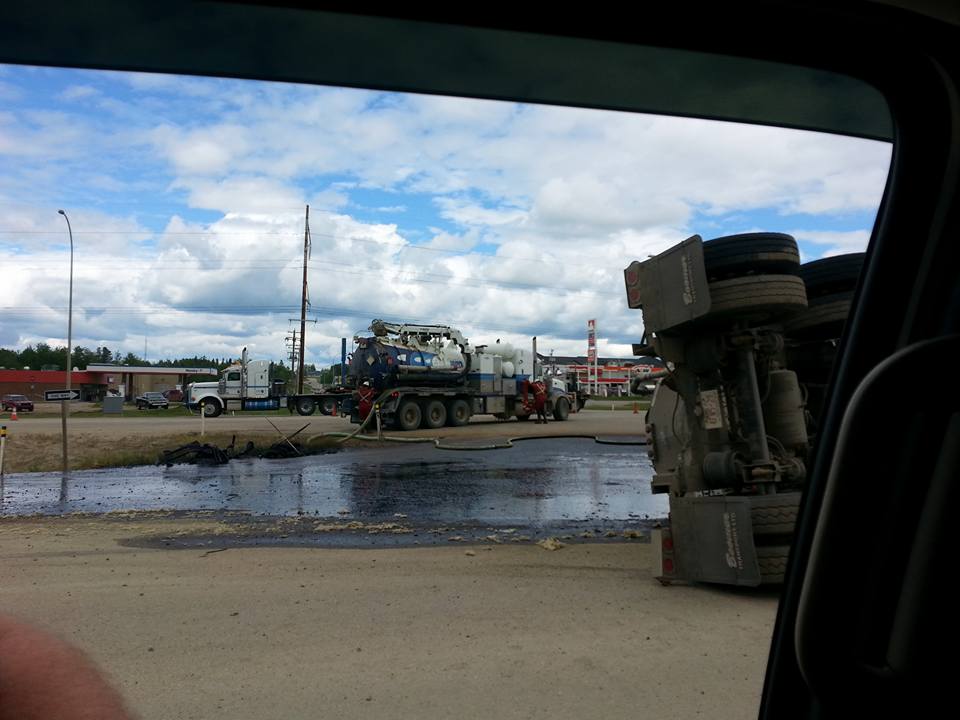 Fox Creek, Alberta
Hydraulic fracturing involves pumping water and chemicals up to 10,000ft under ground to shatter rock and release gas. It needs dozens of lorries daily to carry water to the drilling site and remove waste fluid.
Cuadrilla wanted to drill up to four test wells at Roseacre Wood near Preston. "The route is definitely not suitable," said Niki Penney, a councillor on the development committee. The refusal was expected since planning officers had recommended it. [Yet, in Alberta, Encana was/is enabled by authorities to speed 70 km/hr and more over the posted playground speed limit]
Another Cuadrilla application — for Preston New Road at Little Plumpton near Blackpool — was deferred until Monday after heated debate this week. [Instead of notice and debate, Albertans get Synergy (secrets, lies and propaganda) and AER Appropriate Dispute Resolution (Gag orders)]
Planning officers have said there are no "sustainable grounds" to refuse the application but councillors asked for legal advice.
QC David Manley said a rejection would be "unreasonable" if not unlawful. A lost appeal would land the authority with millions in costs. However, green campaigners Friends of the Earth said the advice was "flawed". [Or was it a threat?] Jake White, its legal adviser, said: "It fails to address a number of important considerations including health or noise impacts properly.
"The legal advice sits within a framework of national government policy which privileges fracking over clean wind energy technology. This puts huge pressure on councillors to back fracking against their better judgment."
Marcus Johnstone, Lancashire's cabinet member for environment, planning and cultural services, said it would be "irresponsible" to reject the application. He said government and the industry should set up an "independent regulator . . . with a robust regulatory framework. [Has he been chatting with Dr. John Cherry and Dr. Maurice Dusseault with them promoting the Alberta Model AER and using families, air, homes and drinking water as guinea pigs?] We need government to do more to reassure us and the public of how the local community will be compensated if shale gas goes ahead."
… Industry is heavily in favour of fracking with the chemical plants and factories in the northwest hungry for a domestic source of gas as North Sea production falls. Most business groups also back fracking.
But many farmers and tourism businesses fear for their livelihoods.
… Cuadrilla said it was "disappointed but not surprised" at the councillors' decision. "We are committed to the responsible exploration and development of the huge quantity of natural gas locked up in the shale rock deep underneath Lancashire. We will now take time to consider our options, including our right to appeal." [There's that Synergy Industry Escape Hatch word again. Since when does a verbal oil industry promise of being "committed" translate into appropriate truth about the hazards and harms and real mitigation?]
The company said its proposed traffic plan was safe. [Emphasis added]
Attachments