'Game-Changing March for Climate' as Californians Rise Up Against Fracking, thousands demand Governor Jerry Brown halt toxic drilling in state by Sarah Lazare, February 7, 2015, Common Dreams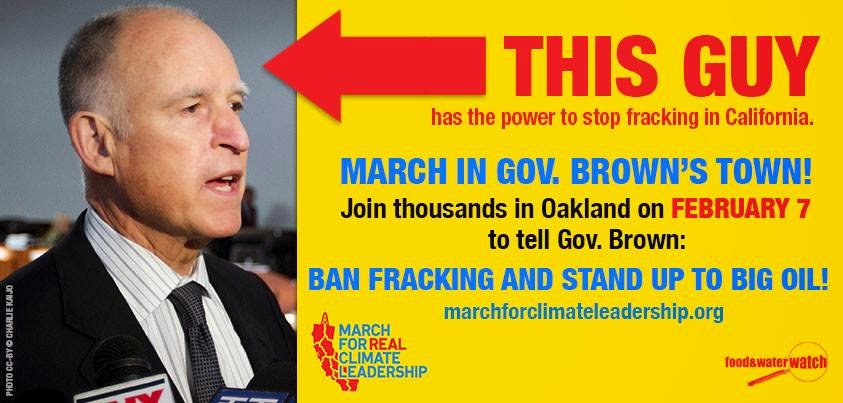 Thousands of people from across California kicked off a march through Oakland on Saturday to demand that Governor Jerry Brown show "real climate leadership" by halting all fracking and shifting to 100 percent renewable energy in the state.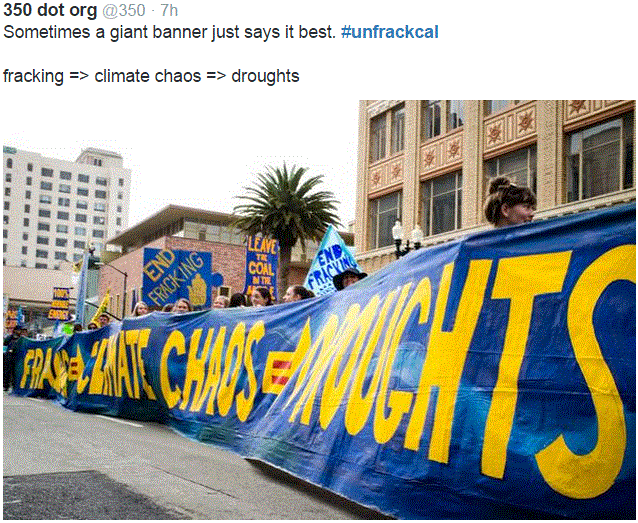 The demonstration brought together more than 100 grassroots groups, from labor to indigenous to environmental justice organizations, and is being billed as a a "game-changing moment for the climate movement in California."…
The mounting protests are inspired by New York's recent prohibition on fracking, which was won through grassroots pressure, and they come amid growing public anger that the fossil fuel industry continues to drill near schools, farms, and homes in the state, using and polluting water despite California's historic drought.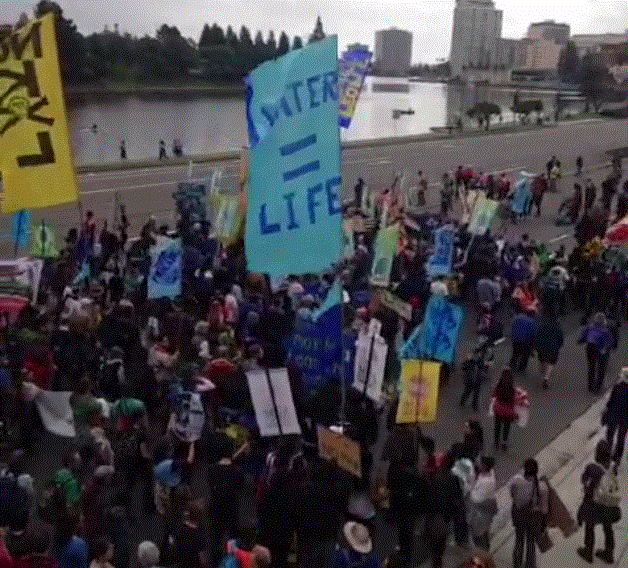 Organizers say Saturday's mobilization, which takes place in the governor's hometown, goes beyond a mere protest to include programming, education, and strategizing sessions.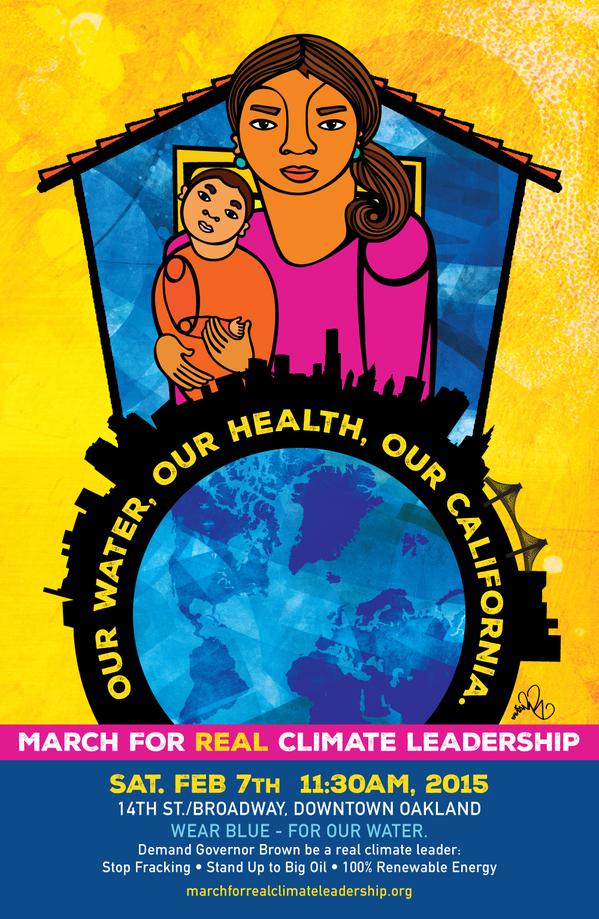 Pennie Opal Plant, organizer with the San Francisco – Bay Area chapter of Idle No More, told Common Dreams that the indigenous block of the protest kicked off with a ceremony to honor the land of the Ohlone people, where the march commenced. Native Americans, First Nations, and Pacific Islander people are leading the march, alongside others from the front-lines of the climate crisis, she explained.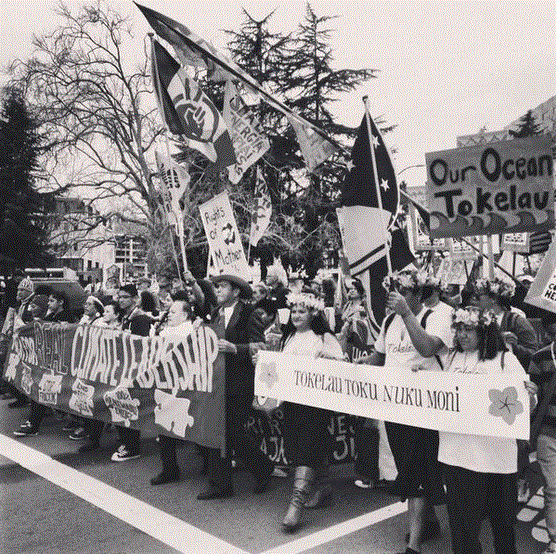 "Indigenous people around the world were the first people to experience environmental injustice and the poisoning of water, soil, and air," said Pennie Opal Plant.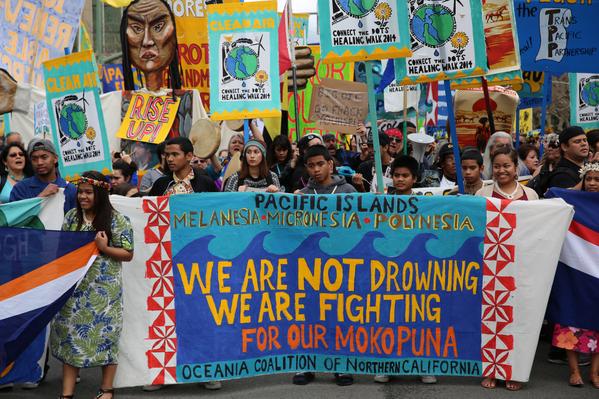 The march includes a children's contingent, complete with story telling, teach-ins, puppet shows, and seed planting.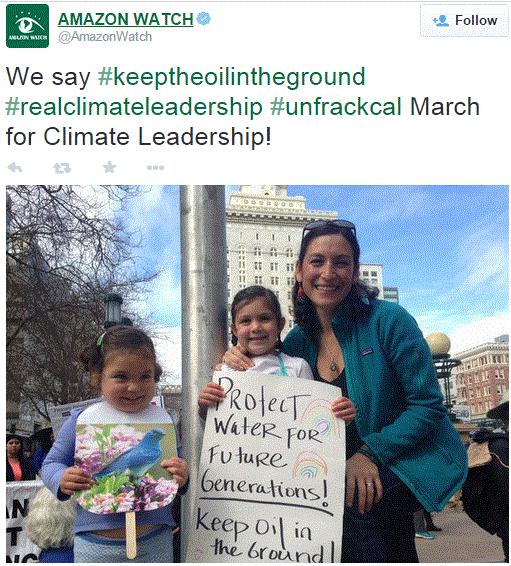 "The plan is to have a bunch of activities where kids can learn in an age-appropriate way about the issue," Carolyn Norr, organizer with Families Against Fossil Fuels, told Common Dreams. "Without overwhelming or scaring them, we are talking with children about how water is for plants and people and not hurting the earth."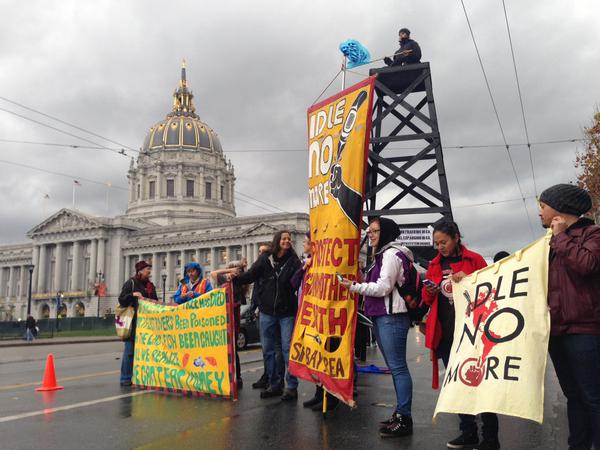 "They're going to be dealing with the issue of climate change their whole lives," Norr continued, "so we're starting them early, teaching them they can be a part of the solution and a source of hope."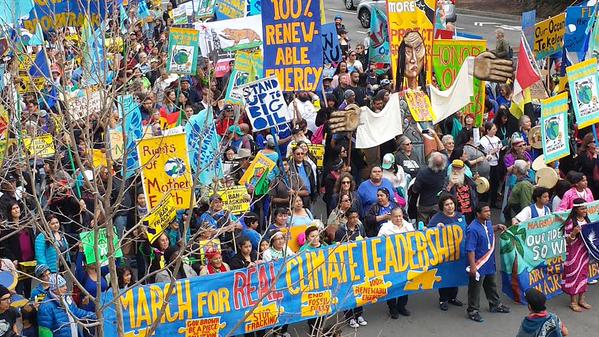 More than 25 labor unions and worker justice organizations are participating in the march, to "show that the tide is turning in the labor movement away from support for fracking and other forms of extreme energy and toward community-controlled, local clean energy," according to a press statement.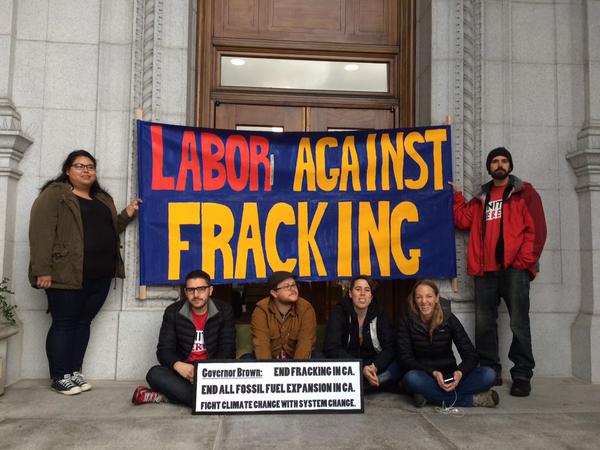 "For labor, especially unions that organize low-wage workers, it is our communities that are being affected," Veronica Garcia, organizer with labor union UNITE HERE, told Common Dreams. "Fracking wells are coming up in working class neighborhoods."
[In Alberta, fracking wells are coming up in one of Canada's "richest postal codes" ]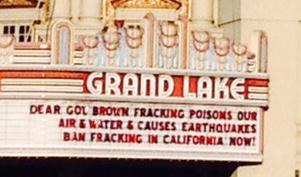 Protesters are bringing messages of racial and global justice in the face of a climate crisis that disproportionately affects people of color, poor communities, and the global south. [Emphasis added]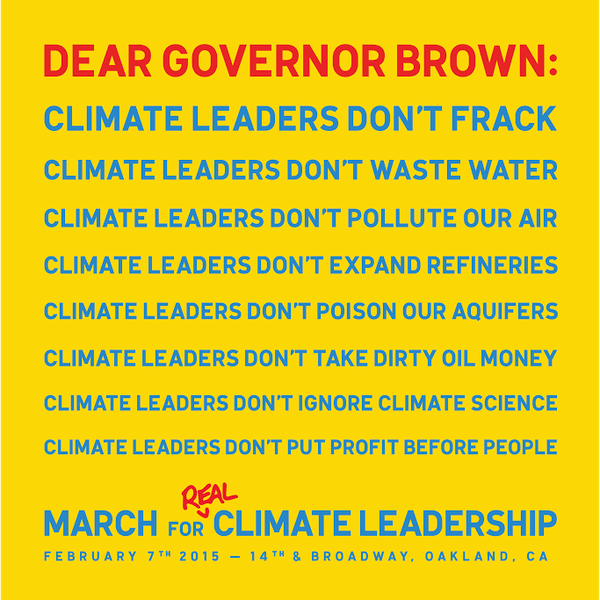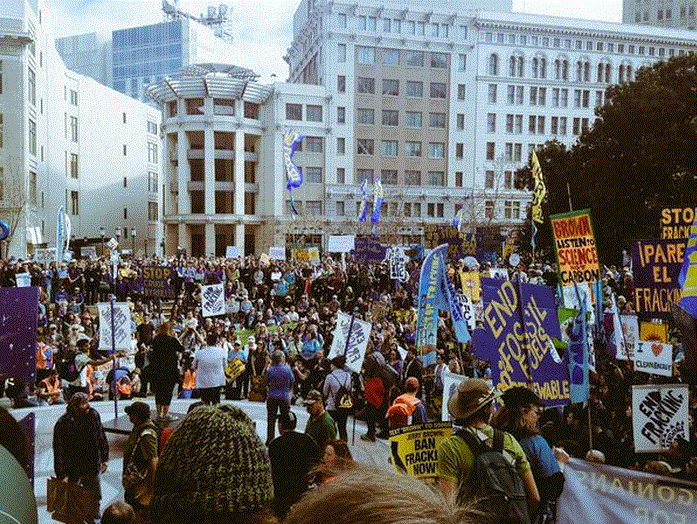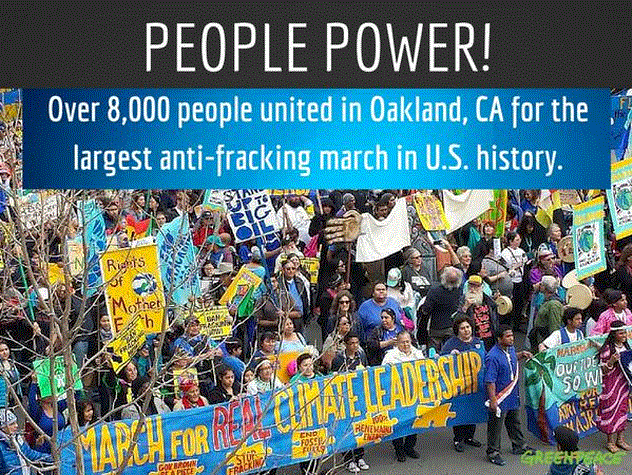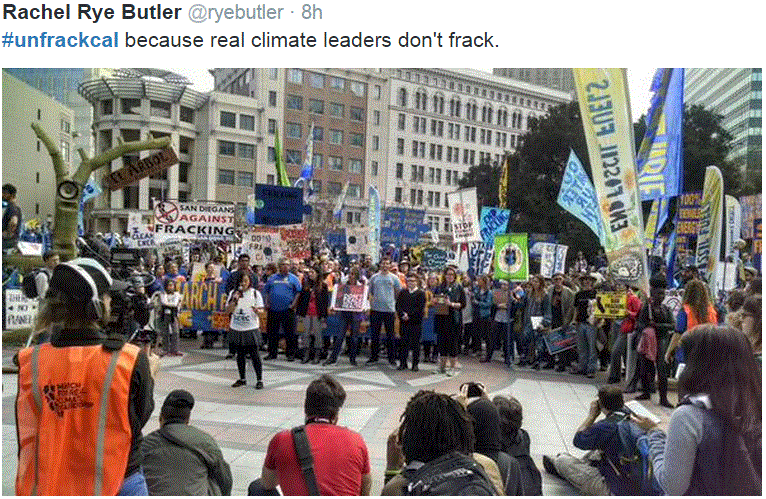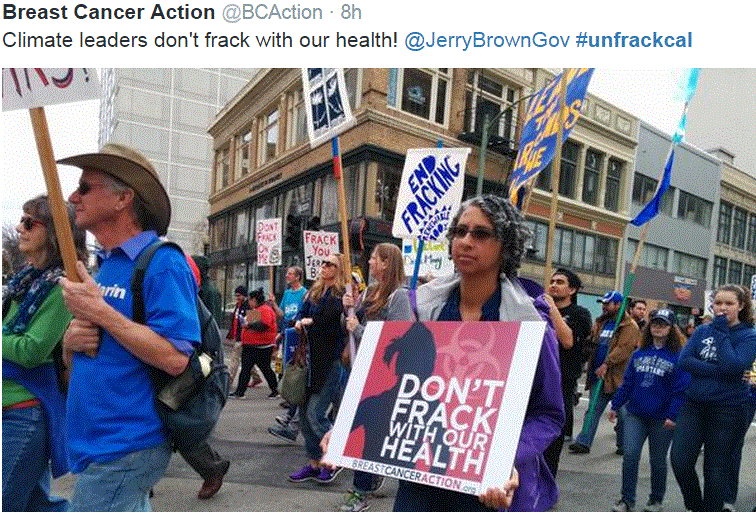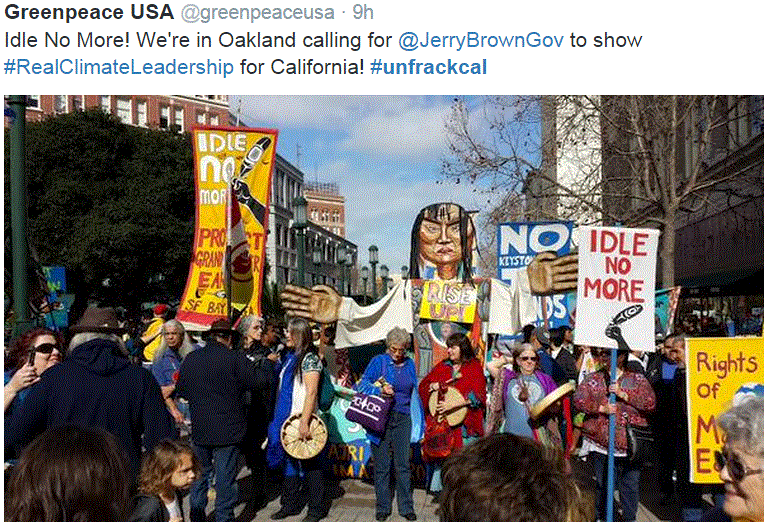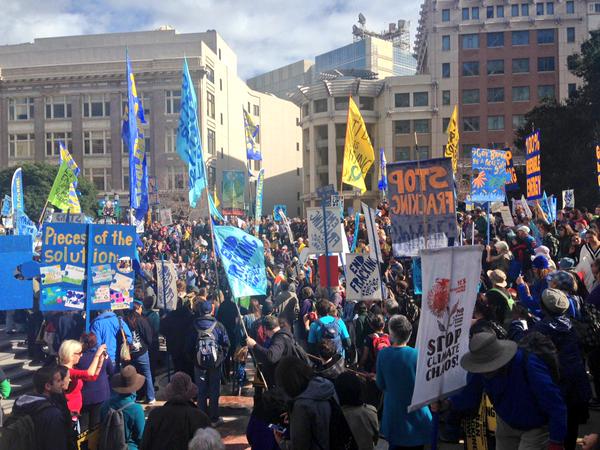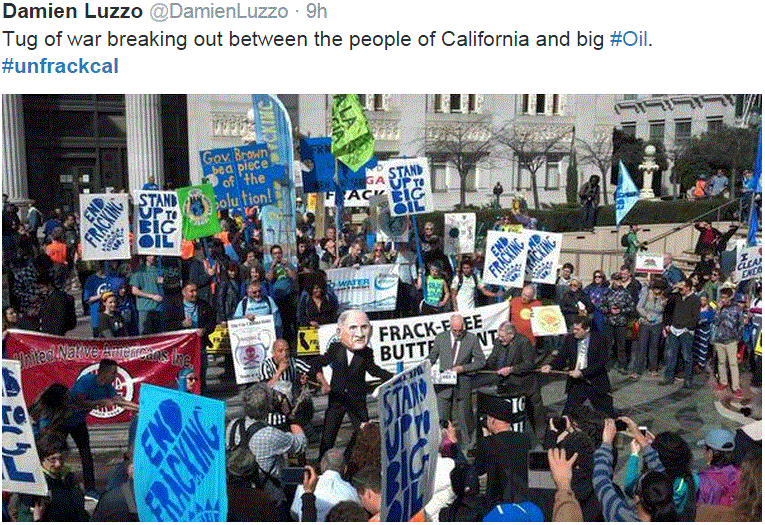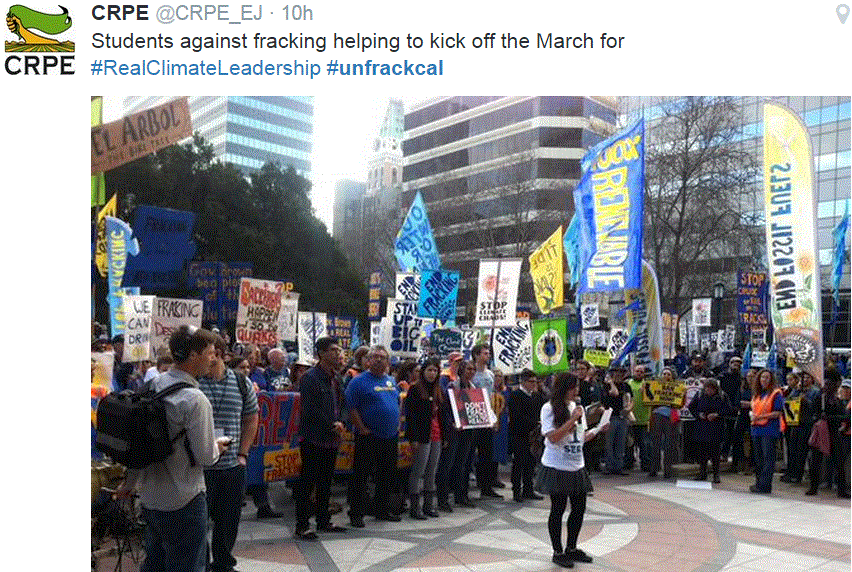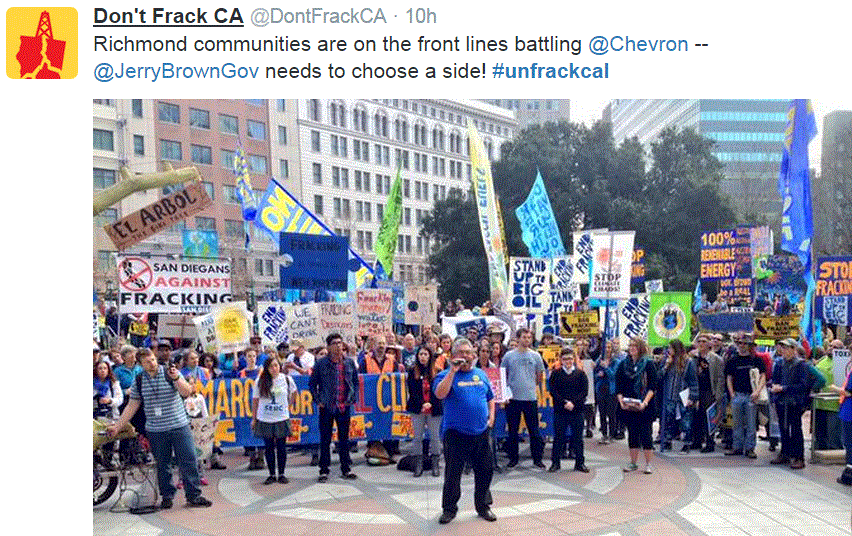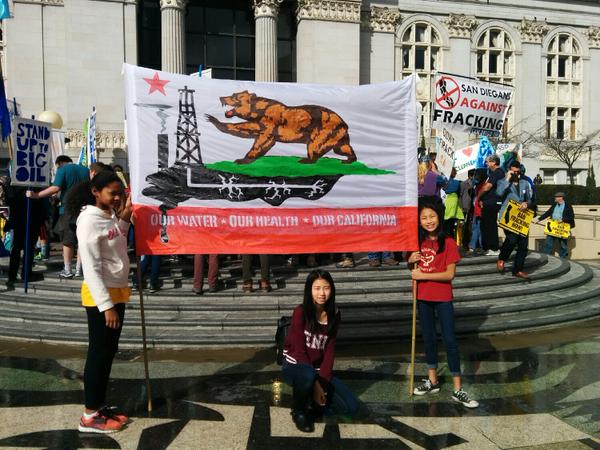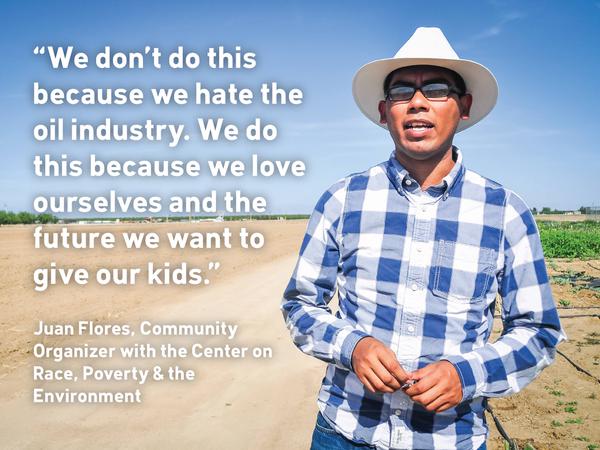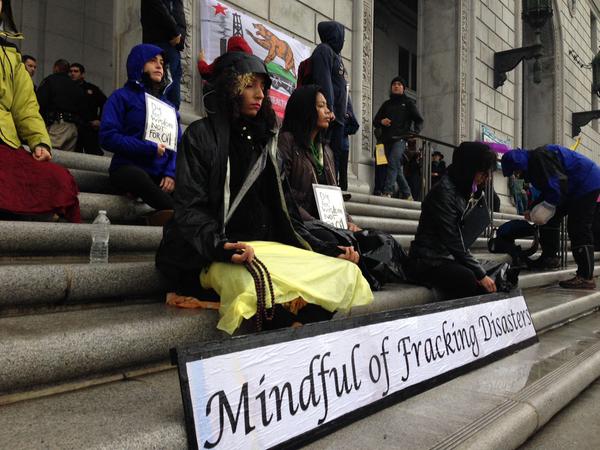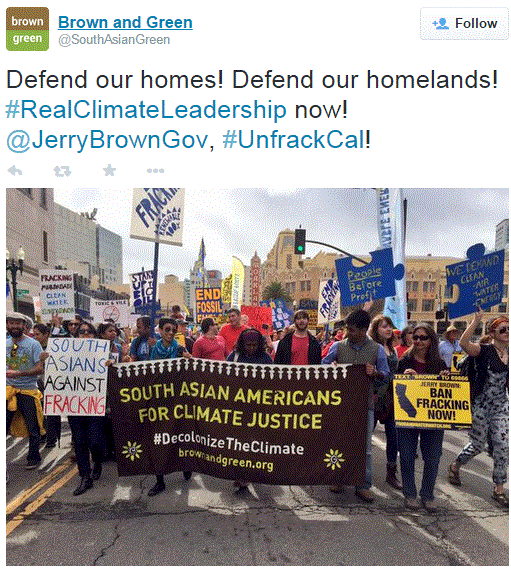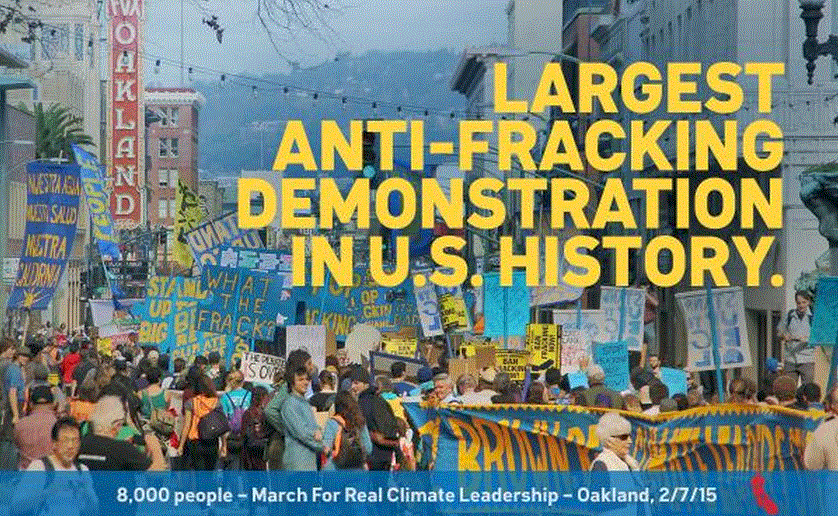 [Refer also to:
California authorizes oilfield waste dumping into drinking water aquifers, Governor Jerry Brown, once environmental hero, refusing to ban fracking
What took so long for this to be reported? Oil companies fracking into drinking water sources, new research shows ]