[Review first:
2017 03 23: 'This Hour Has 22 Minutes' Sketch: "Judges: a danger to Canadian women"
2017 03 25: Oh Canada! Once-imprisoned lawyer (for child pornography) one step closer to getting his licence to practise law in Ontario, Two out of three lawyers on Law Society of Upper Canada tribunal decide he's of 'good character.' Dissenting opinion finds Ronald Davidovic failed to prove he was rehabilitated.
2017 03 22: Once-imprisoned lawyer could practise law in Ontario, LSUC rules registered sex offender is of 'good character'
[CHILDREN ENDANGERED BY CANADIAN JUDGES (AND LAWYERS) TOO?]
A former lawyer from Florida, who spent two years in prison for a child pornography charge, is one step closer to acquiring a licence to practise law in Ontario.
The Law Society of Upper Canada's hearing tribunal has determined that Ronald Davidovic, who was born in Montreal but moved to the United States as a child, has proven he took the necessary steps to rehabilitate himself and that he is of good character, a requirement in the licensing process.
Davidovic was imprisoned in a federal penitentiary and registered as a sex offender after he pleaded guilty to a count of "receiving material containing the visual depiction of minors engaging in sexually explicit conduct," according to the decision.
In 2004, police executed a search warrant at Davidovic's home and seized his computers. He subsequently admitted to police and to his wife at the time that he had viewed child pornography since 1998. He was originally sentenced to five years in prison, but his sentence was later reduced.
He was also originally charged with a count of possessing child porn, but that was dropped when he pleaded guilty to the other charge.
Benchers Raj Anand and Jan Richardson, who served on the panel, decided to grant Davidovic's application.
"The applicant's conduct in the years preceding 2004 was reprehensible, but it is not an automatic or permanent bar to his admission, given the evidence and positions of the parties, and in light of the applicant's determination to be an ethical and productive lawyer," said Anand and Richardson. Bencher Paul Cooper held the lone dissenting opinion on the split three-member panel.
The tribunal used what is called the five "Armstrong factors" in determining whether Davidovic was in present good character. These factors include the nature and duration of the misconduct, whether the applicant is remorseful, the rehabilitative efforts that have been taken and their success, as well as the applicant's conduct since the misconduct and the amount of time that has passed since.
Anand and Richardson determined that Davidovic had made repeated statements of remorse and that the risk he would reoffend was very low.
They also noted that there is no evidence of recurrence or subsequent bad behaviour on Davidovic's part in the 13 years since he was charged.
"The applicant's attempts to rehabilitate himself have gone beyond steps that might be regarded as inward-looking: treatment, counselling and self-assessment," Anand and Richardson said.
Davidovic says he was very excited and pleased with the decision.
"I'm very fortunate to have an opportunity to be able to practise my chosen profession again," he said in a phone interview from Florida.
"I'm pleased that the country of Canada, or at least the law society, recognizes that an individual can rehabilitate themselves and I hope that this decision gives hopes to others that there is a light at the end of the tunnel, and if they do what they're supposed to do, there is a possibility to return to a meaningful life after having been convicted of an offence."
Davidovic provided the tribunal with a number of reports to support his application, which were written by a reverend who served as his therapist, a social worker who conducted a court-ordered treatment program and a doctor who conducted a psychological evaluation and risk assessment of Davidovic in 2013. The tribunal also received transcripts of recent interviews an LSUC investigator conducted with those who wrote the reports.
The law society's counsel in the matter, Amanda Worley, did not oppose Davidovic's application after he provided testimony.
In his dissenting opinion, Cooper found that Davidovic had failed to prove he was rehabilitated.
He found the reports from the social worker and the reverend were dated, anecdotal and not scientific and that testimony given by Davidovic lacked reliability.
"The lack of proper diagnosis together with the risk of re-offending in this case illustrates the applicants' failure to satisfy his burden," Cooper said in his dissent.
"He chose to provide dated reports, none of which addressed the simple and present context needed to explain whether paraphilia remains a concern."
Cooper said he also remained unconvinced that Davidovic "fully comprehends victim empathy or remorse."
"The seriousness of Mr. Davidovic's misconduct cannot be bootstrapped by conditions when residual concerns linger about his present good character," Cooper said.
"The Law Society, as the regulator, has an obligation to maintain high ethical standards in the public interest and to maintain the public's confidence in the legal profession and its ability to self-govern and regulate. The practice of Law in Ontario is a privilege, not a right."
Davidovic says Cooper's opinion reflects the bencher's own personal bias toward the offence.
"I think it's inconsistent with the empirical evidence that's out there on these types of offences," he says.
Toronto lawyer Lee Akazaki, who was not involved in the proceedings, says the decision was born out of the ambiguity the bar has in its definition of good character. He says the standard for lawyers is much higher than that applied to a non-lawyer who has come out of incarceration rehabilitated.
"Character is something that is intrinsic within us. It's not like a psychological condition and it's not like a management of impulses such as anger. Character very much has to do with one's ethical centre in the deliberation in one's thinking," he says.
Akazaki adds that it is difficult to come to the conclusion that Davidovic has sufficiently met the good character requirement, given the facts of the case and the nature of the crime committed.
"Just on the basis of the facts, he established on the evidence that he's
probably

a reformed citizen, a rehabilitated citizen, 

but whether he has the good character requirement to be a member of the bar altogether, I don't think the facts show he has the good character requirement,"

 he says.
"It's difficult in this type of case to see how somebody with this particular background and the type of crime he committed can ever satisfy that requirement."
In 2004, Davidovic petitioned the Florida Supreme Court for a disciplinary resignation and was granted permission to resign from the Florida bar with leave to appeal in five years. He did not reapply in Florida, but in 2015, he applied to the LSUC for a licence to practise in Ontario, as he plans to move to Toronto where he has family.
Davidovic says he chose to apply in Ontario because there are all sorts of impediments in Florida that make it difficult to live day to day for someone convicted of such an offence.
Before his conviction, Davidovic had practised in estate and financial planning in his early career before going on to act as general counsel for a large telecommunications company.
He says he plans to pursue criminal law in Ontario, as he has a unique perspective that will give him more empathy for those who have made mistakes in their lives.
Davidovic is still an applicant in the licensing process.
A spokeswoman for the law society said it is policy not to interpret or comment on decisions made by the tribunal hearing panel. [!!!! Of course not!  The Law Society must carefully and secretly enable the abuses by lawyers and judges alike]
Updated March 24, 2017: A previous version of this story stated that the Law Society of Upper Canada's hearing tribunal granted a licence to Ronald Davidovic.
The tribunal decided that Davidovic was of good character,

a requirement of the licensing process. He is still an applicant in the licensing process and has not yet been granted a licence to practise law in Ontario. Legal Feeds regrets any confusion caused. [Emphasis added]

2016 09 16: 4 Alberta judges under scrutiny for sex assault rulings, Male judges relied on 'myths and stereotypes' about female victims' behaviour, law professor says
"And the second issue is the judges' blatant misunderstanding of the law."
…
Camp also accidentally referred to her as "the accused" during the 2014 trial, a mistake he repeated at a Canadian Judicial Council inquiry last week, before quickly correcting himself.
[!!! Want him as your lawyer?]
2017 01 11: Public won't see results of review of Alberta judges' sex-assault case conduct
2015 07 25: Scary! Stephen Harper's courts: How the judiciary in Canada has been remade
2017 03 09: Justice Robin Camp resigns after judicial council recommends removal, Judicial watchdog finds judge's conduct 'manifestly and profoundly destructive of the concept of impartiality'
Just like any other judge facing discipline, Camp's legal battle has been paid for by taxpayers through the Commission for Federal Judicial Affairs,

which has refused to say how much it has cost so far.
2017 01 14: What happens if Robin Camp, the 'knees together' judge, keeps fighting for his job?
2017 10 31: Enabling sexual predators? Enabling Canadian judges revictimizing sexual assault victims? Enabling Canada's demented abusive legal system? Threatening sexual assault victims to keep silent? Galling, throw-women-back-into-the-cave statements to Criminal Lawyers' Association by Canada's Chief Justice Beverley McLachlin  ]
***
Law society sets reinstatement hearing for 'knees-together' judge Robin Camp
Comment to above article:
DWDrummer
Hey Camp, if the reinstatement does not go well you can always get a job with the UCP! They are always looking for people like you!
Controversial former judge Robin Camp seeks to practise law again in Alberta, Camp resigned from the bench in March after Canadian Judicial Council recommended his removal by Meghan Grant, CBC News, Nov 03, 2017
Related
The controversial former judge who asked why a woman didn't keep her knees together to prevent an alleged rape wants to practise law again in Alberta.
The Law Society of Alberta has scheduled a reinstatement hearing for Robin Camp later this month.
"That's what he knows how to do," said Camp's lawyer, Alain Hepner. "He was, as I understand, an excellent lawyer, he did largely construction law." [Is that why buildings in Calgary have parts falling off them onto people?]
"He wants to get back into the practice of law in Canada."
Justice Robin Camp resigns after judicial council recommends removal
Camp resigned from his position as a federal court judge in March after the Canadian Judicial Council unanimously recommended he be removed from the bench following an inquiry into inappropriate comments he made during a 2014 sexual assault trial while he was an Alberta provincial court judge.
During the complainant's testimony, Camp told the young woman that "pain and sex sometimes go together" and asked why she didn't just keep her "knees together."
In its ruling, the judicial council wrote that Camp's comments during the trial were "profoundly destructive of the concept of impartiality, integrity and independence of the judicial role."
Camp has publicly apologized several times for the comments he made during the trial.
He also sought counselling and education in the aftermath.
"It's a difficult time for him, over the last two years with what's been going on," said Hepner.
Justice Robin Camp tells inquiry he's learned from 'hurtful' comments he made at sex assault trial
Camp, who got his law degree in South Africa in 1975, was originally admitted to the Alberta bar in 1999.
He most recently worked as a lawyer at JSS Barristers in Calgary.
[Firm where AER's "Take a tank 'n shut up" lawyer Glenn Solomon works!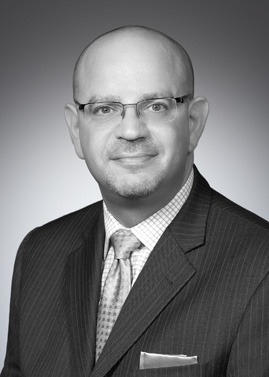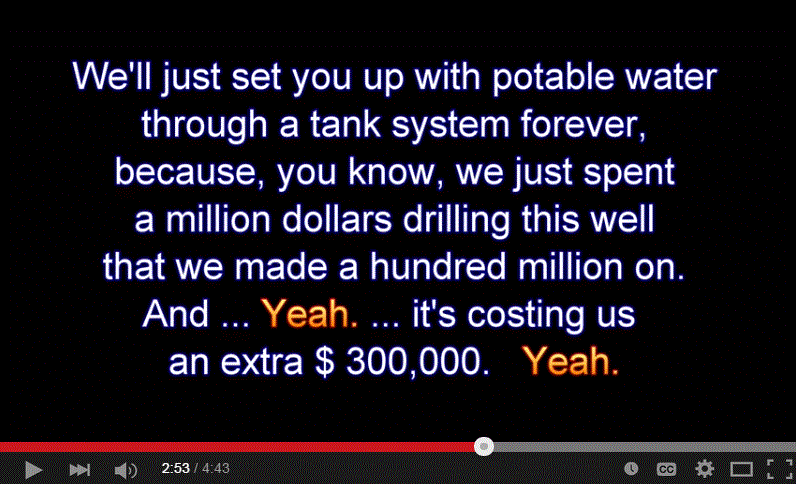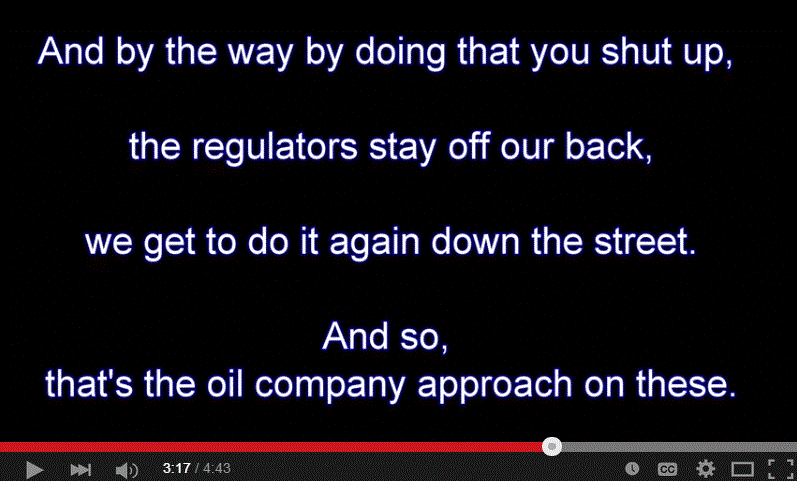 Click to hear Glenn Solomon's complete "Take a tank 'n shut up" advice while inappropriately chatting about Ernst (and smearing her) and her lawsuit (and smearing it, calling it World War 3) to a potential client. Wouldn't the Law Society better use "bencher" time not giving Robin Camp any and investigating Glenn Solomon's actions instead?]
In 2012, Camp was appointed as a provincial court judge in Calgary.
The trial, which led to the judicial council hearing and ultimately Camp's resignation, took place in 2014.
The Alberta Court of Appeal ordered a new trial after reviewing transcripts, which revealed Camp's controversial comments, but the judge had already been elevated to the Federal Court by then-[Harper govt] justice minister Peter MacKay.
Camp had to resign from the law society when he became a member of the judiciary.
The good-character hearing will be presided over by three appointed benchers on Nov. 14. [Will misogynistic judges  (there are too many in Canada, especially in Alberta. Misogyny seems a secret requirement to being appointed to any bench in Canada) do the appointing? What a farce.]
Former judge Robin Camp is applying for reinstatement as a lawyer in Alberta by Kevin Martin, November 3, 2017, The Calgary Sun
'Knees together' judge wants back in … as a lawyer
Controversial "knees together" judge Robin Camp, who resigned in the face of a judicial council decision to remove him from the bench, has applied for reinstatement as a lawyer.
The Alberta Law Society posted on its website Friday that Camp will face a Nov. 14 hearing  [Begins at 9:30 AM] to seek a return to the active list of lawyers in Alberta. [Wanna bet the "appointed" judges welcome Camp back with open arms & "get away with rape" instruction kits?]
Camp resigned as a federal court judge in March, after a Canadian Judicial Council panel recommended his removal over a controversial sexual assault case he presided over when he was a provincial court judge.
High profile criminal lawyer Alain Hepner will represent Camp at the hearing before a panel of Law Society benchers, with the hopes he'll be reinstated and be allowed to resume his career as a lawyer.
"There's, in essence, a hearing to determine whether Robin Camp will be allowed to practice law in Alberta, it's really a re-admission hearing, or a good character hearing because he resigned when he became a member of the judiciary," Hepner said.
"So we have to go through a hearing to have them readmit him."
Hepner acknowledged the controversy surrounding Camp's resignation from the bench will be raised.
"I expect because of the publicity and the notoriety this case has received Canada-wide, the Law Society's being very cautious and having a good character hearing,"

he said. [If the Law Society gave a shit about the law and Canadians, they would not be holding a hearing for Camp]

He said Camp is eager to return to the practice of law.

"He was, I understand, an excellent lawyer, he did largely construction law," Hepner said.

He indicated Camp began his law career in his native South Africa but spent most of it in Canada.

"He wants to get back into the practice of law."

Hepner said the proceeding before the judicial council will be raised at the reinstatement hearing.

"I know one of the exhibits will be the decision of the Judicial Council of Canada," he said.

"It'll be in front of the benchers, to what degree, it's difficult to say."

Hepner said Camp never had any difficulties with the Law Society before he was appointed to the bench.

"There's no previous sanctions against him," the lawyer said.

"Can he discharge his responsibilities as a lawyer in this province and I will say that he can."

Hepner said it's not uncommon for a judge to return to the other side of the bar.

"Often judges go back into practice," he said, adding there will be a "time out" period where he won't be permitted to appear before his former fellow brothers and sisters on the bench but will be able to do other legal work.

"Construction law …(is) less litigation and more contracts, negotiations," he said.

"I expect if there is litigation involved he will likely delegate it to someone else."

Hepner said the past two years have been hard on the former judge.

"It's a difficult time for him," he said.

Camp became the target of a complaint to the judicial council after comments he made during a case in which he acquitted a sexual assault suspect.

During the trial, he asked the female complainant why she couldn't just keep her "knees together" and why she didn't push her bottom into the bathroom sink basin to avoid intercourse with the accused.

Because of Camp's comments, Alexander Wager was ordered to stand trial a second time and was acquitted once again. [Emphasis added]

Former judge Robin Camp is applying for reinstatement as a lawyer in Alberta by Kevin Martin, November 3, 2017, The Calgary Sun

[A few of the comments to the above article at Edmonton Journal:

Yvonne Friesen ·  MacEwan University Absolutely not.

The last 2 years have been difficult for him? Cry me a river..he did enough damage to the sexual assault survivor.

Dean Chiasson ·  University of Alberta

Under no circumstances should he ever be permitted to practice law again.

Sara Lees ·  Business Owner at Self Employed Entrepeneur

There's more out there like him… thinking they can get away with anything.

Carole Moon

No no no!

Jim Williams ·  School of Hard Knocks, The University of Life

why should he not be allowed to be a lawyer?
he will never be a judge agian !
he over stepped his position ! nothing more!In reality Not as a lawyer but as a judge!
Besides if you are so vendictive don,t hire him ! Easy as that !
Or is your desire for controll and your need to be heard and right so over powering you wish to decide his and his direct families economic future!
Thanks god!