Do you mind?!!! Editorial Cartoon by Brian Gable, September 29, 2015, The Globe and Mail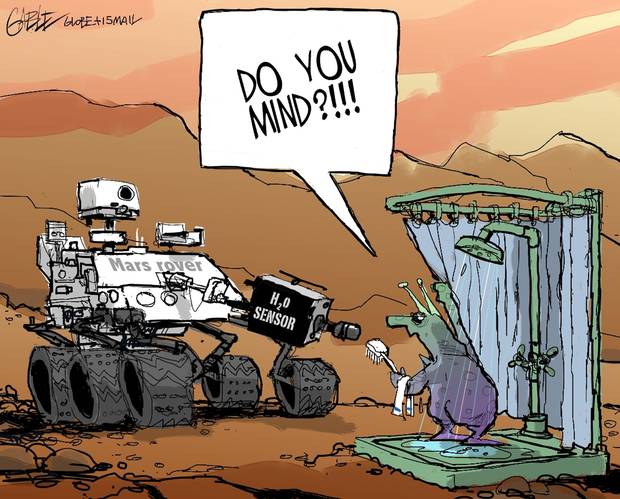 But no safe water for Albertans Schwiegers, Campbells, Zimmermans, Jacks, Ernst, … or in Fox Creek, Rosebud and Redland, and how many in the Lochend, … ?
"Wish we all had safe water in Alberta," said Ernst.