DALLAS — Two people were transported to Wheeling Hospital with burns following a Monday evening explosion and fire at a truck cleaning facility in Dallas Pike.
Lou Vargo, director of the Wheeling-Ohio County Homeland Security and Emergency Management Agency, said a report of an explosion was called into the Ohio County 911 Emergency Service around 8 p.m. Monday. When emergency crews arrived on the scene, the cleaning facility was fully engulfed in flames.
Vargo said two workers who suffered burns were taken to the hospital by Valley Grove EMS. The extent of their injuries was unknown. He said the truck driver was uninjured and was outside the facility at the time of the explosion.
Vargo said the cause of the explosion was unknown.
Firefighters had the fire contained and were extinguishing hot spots at 9:30 p.m.
"We do know they were in the process of cleaning one of the tanker trucks," Vargo said. "They said they were going through the process of cleaning (the truck) with chemicals when it ignited and caused an explosion. But we don't know the cause yet."
Vargo said the truck being cleaned was a water tanker truck for an area oil and gas company.
More than a half dozen area fire departments responded to the fire, as well as the Ohio County Sheriff Department and the West Virginia State Police.
Refer also to:
Science be damned, EnCana wants to inject waste into drinking water aquifer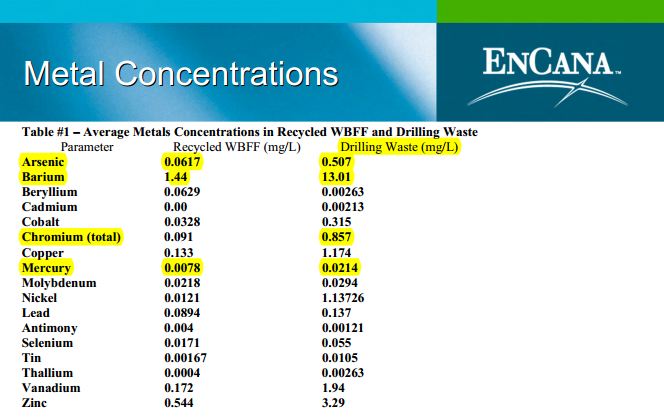 Metals, including selenium, in Encana frac and drilling waste at Suffield, 2005. After I went public with this damning data, the company removed it from public access
NE BC, near Dawson Creek: Explosion at Encana fracking water facility injures worker. "We don't know the hydrological and geological implications of drawing the saline aquifer down. We may be creating a different kind of problem."
Deputy Environment Minister Bev Yee – who helped cover-up Encana's crimes: diverting water without required permit under Water Act, illegal aquifer fracs, community-wide drinking water contamination & exploding water tower – appointed by Alberta gov't to chair the AER in "steps to clean house."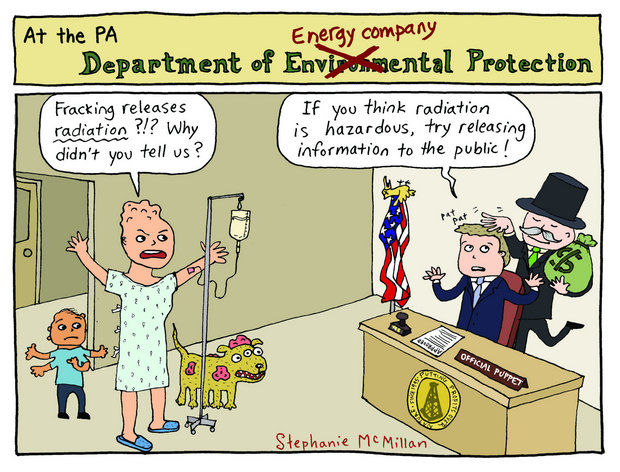 Complete with dead bird on the flag
AER trying to buy Harper votes? When's AER going to criminally charge Encana for violating AEPEA and the Water Act by illegally fracturing and diverting fresh water from Rosebud's drinking water aquifers, and releasing gases that contaminated citizen water wells and blew up the community's water tower?
Nexen Pipeline Spill: Where are apologies from Encana, Alberta government, AER for lying, covering-up Encana secretly fracing Rosbud's drinking water aquifers, continuing to lie while children were being burned by the water after the community's water tower exploded?
Investigators say an accumulation of gases appears to have caused the explosion that destroyed the Rosebud water tower and sent a Wheatland County employee to hospital