Fracking: 'We argued and protested. We met at marts and concerts. We persisted and we succeeded' by Scott Coombs, Member Love Leitrim, June 17, 2017, The Journal
A BAN ON fracking on the Irish onshore cleared its last major hurdle on Wednesday May 31, when the Dáil passed a Bill to amend the Petroleum and Other Minerals Development Act.
The Bill prohibits fracking in the Irish onshore and its internal waters for both exploration and extraction. Minister Denis Naughten, expects the bill to become law before the summer recess.
Back in August 2011, six months after Brian Cowen's government fell, things looked very different. We were respectful, but firm. And that's how things have played out over the past six years. We participated, we resisted. We argued and protested. We persuaded, we persisted and we succeeded.
Being for Leitrim, not just against fracking
Love Leitrim was set up in 2011, after people started to hear about this onshore drilling technique

and realised the impact it would have on the northwest and the country as a whole. Widespread industrialisation, permanent environmental degradation, and severe damage to public health was what we were facing.

Still, we wanted to be positive – to be for Leitrim, not just against fracking.
At the time, though, most of the government were for fracking – Pat Rabbitte calling it a "game-changer". Through the grassroots work of many local groups, and the support of local politicians, we got the government to accept that the issue needed more study. This gave us time to make the case against fracking.
Fracking is the fossil fuel extraction process of last resort – when you can't just punch a few holes in the ground and pump, when you have to pepper the land with thousands of wells, inject each of them with millions of gallons of toxic fluid, and hope that the wells don't leak, the cracks in the rock don't connect with water sources, the lorries don't crash and the ponds don't spill. And to support this industry you create temporary low skilled jobs, imported high-skilled jobs, and eradicate the industries that have a long term future in the northwest.
Fortunately, in Ireland people still have access to politicians. People can talk to local politicians, who are their neighbours; they talk to their national ones. We invited people from Canada and the US to Leitrim to hear their story. One of them, Jessica Ernst, stood on the stage at Leitrim's iconic Ballroom of Romance and said "have some sympathy for your politicians, because they're being lied to."
We never walked away
Well, some bought into the lie more than others, but we never walked away. We soon discovered that the machinery of decision-making can be used to achieve any outcome that political will was seeking. The strategy of the campaign was to change that will, from the ground up.
We met every week for six years, appeared at marts and concerts, worked with other anti-fracking groups and with Good Energies Alliance, Concerned Health Professionals of Ireland, and Friend of the Earth. We knocked on doors, sold t-shirts, made submissions, raised our own funds and made our own luck.
By 2015, the tide was beginning to turn,

as the overwhelming weight of peer-reviewed research backed our view of fracking's dangers.

Attempts to commence drilling in Northern Ireland concentrated minds further.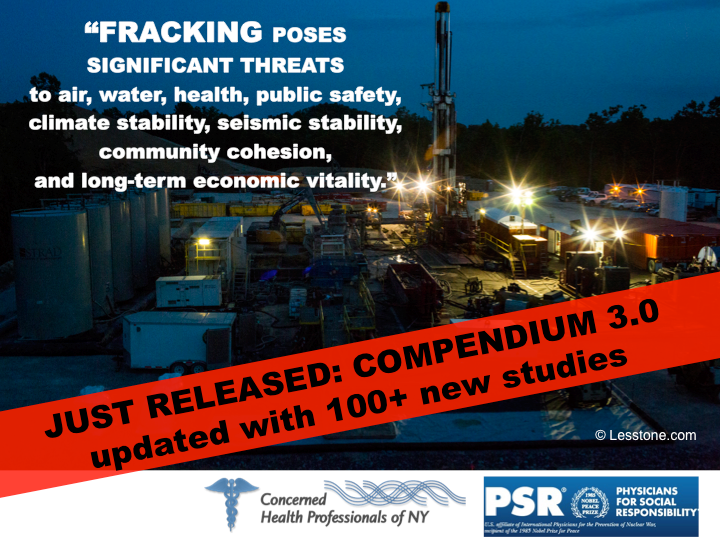 2015 Compendium 3.0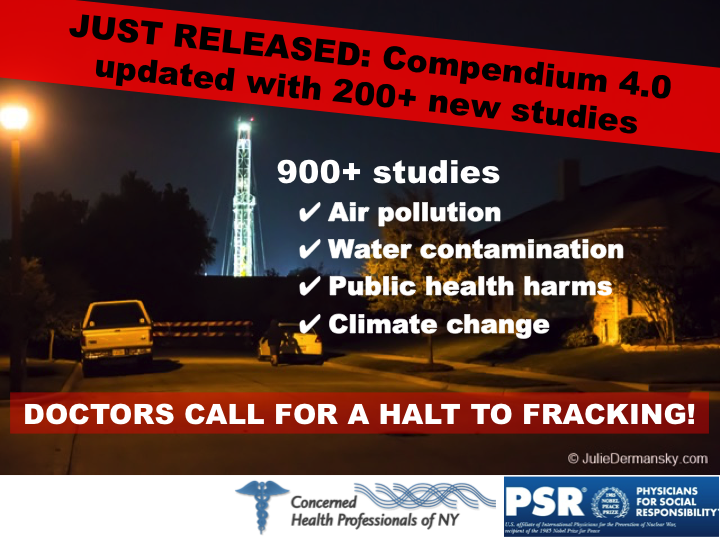 2016 Compendium 4.0
Parties like Sinn Fein, People Before Profit, and Fianna Fáil, began to propose restrictions in various forms. But the breakthrough was the Private Members Bill introduced by Sligo-Leitrim TD Tony McLoughlin. Private Members Bills are selected at random to be considered by the Dáil, and luckily Tony McLoughlin's bill was selected and was accepted for consideration with cross-party support in October 2016.
A Joint Oireachtas Committee studied the bill and rejected the report of the Irish EPA research,
which could not confirm that risks to water and air quality could be mitigated.

The committee's report restated the Dail's opposition to fracking and affirmed the legality and validity of the Bill, but accepted the Attorney General's advice to amend existing legislation instead of passing a standalone bill.

This was about health of communities

It was this Bill, amending the existing Petroleum Act, that was introduced by Tony McLoughlin and debated into the closing minutes of allowed time. With four minutes to spare, and no opportunities for rescheduling, the Bill was passed, to applause from the viewing gallery.

Deputy McLoughlin, in recommending his bill to the Dáil, acknowledged the support of all campaigners. He also acknowledged the support of all the major parties in the Dáil, the result of over six years of local education, campaigning and building consensus. And selling t-shirts.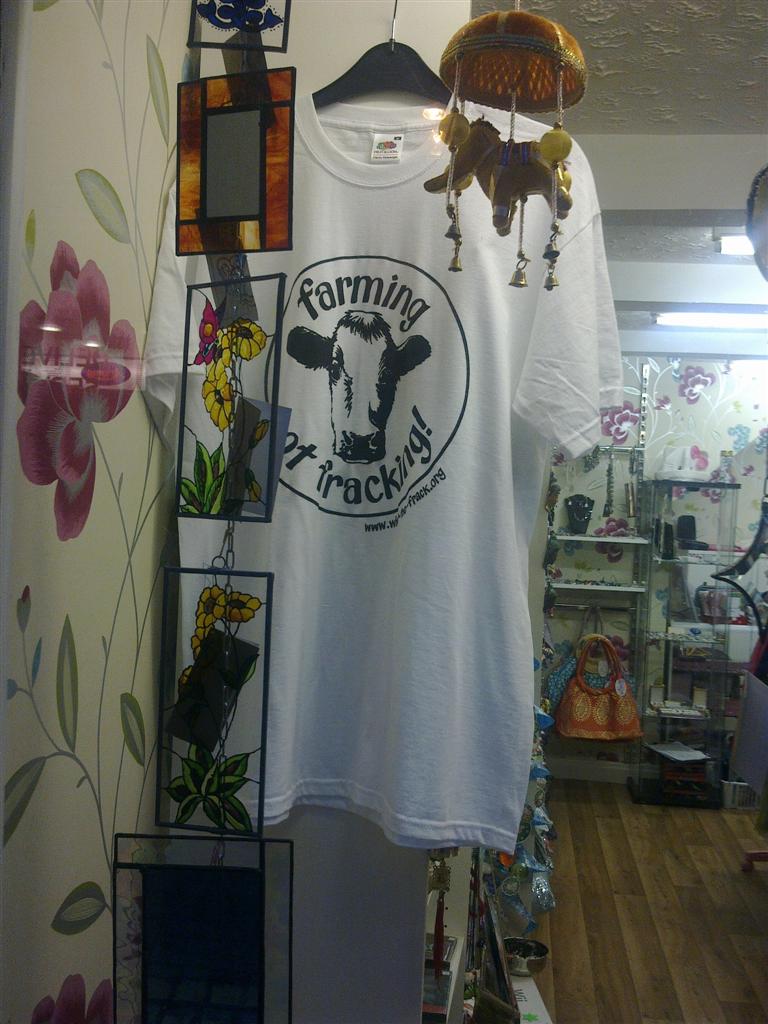 This was never just about Leitrim though, or even climate change.

It was about the health of communities. Communities that organised – messily, imperfectly, in their spare time, after the kids went to bed – and believed that faith in the political process is also part of a healthy community. A faith that on this occasion at least, was vindicated.
Scott Coombs is a Leitrim resident and a member of Love Leitrim. [Emphasis added]
[What benefit did/does Alberta get from hydraulic fracturing?
2017 02 17: BNN Interviews Alberta Oil Patch Consultant Brent Nimeck: "This problem is 30 years in the making. … I would call it a Ponzi Scheme…. This is an orchestrated fraud from multiple angles: Industry, CAPP and the Alberta Energy Regulator have enabled this to happen. … Through our independent analysis and we've confirmed this at multiple sources within the energy regulator, the liabilities are over $300 billion. That's what's on the hook for Alberta taxpayers right now – $300 billion."
2017 02 22: Alberta NDP defeated again (as they did in 2016) resolution calling for moratorium on fracking, even defeated a friendly amendment to do in-depth independent study of adverse effects. "Jobs" & corporate profits trump public health & water yet again. But in the oil patch, jobs are being left behind: "I don't see a future." … "Pretty soon every rig will have one worker and a robot."
2016 05 18: Jobs Jobs Jobs & Frac Prosperity for All? Buyer to close Sanjel's Calgary headquarters due to 'miserable' demand for its services
2016 04 16: How fast the greedy frac'ers fall: Privately held Sanjel broken up and sold to rivals, will only recover fraction of what it owes lenders
2016 01 28: Didn't industry, politicians, regulators promise that fracing creates endless jobs, riches for all? Trican, 10th Largest US Frac Fleet Sold For 38 Cents On The Dollar
2015 05 30: What happened to those endless promises that fracing brings jobs jobs jobs and prosperity for all? Trican lays off 137 workers in Odessa, how many in Alberta?
2014 06 08: What happened to all those jobs fracing creates? Encana bets against frac jobs
2014 01 13: Stunning Fact: NY Creates 4 Times As Many Jobs As PA Without 1 Shale Well
2013 12 30: Harper government cutting more than $100 million and about 500 jobs related to protection of water
2013 11 24: Contrary to promises of massive jobs and prosperity for all from hydraulic fracturing, Layoffs begin at Encana
2013 11 06: Isn't frac'ing supposed to create massive prosperity and jobs? Encana proves it isn't so!
2013 08 19: Politicians avoiding tough questions on fracking issue, While the shale gas mantra focuses on jobs, cheap energy and recovery, the evidence contradicts these claims
Complete with Alberta's decimated education and health care.
What did fracking bring Bruce Jack and his family and ranch near Spirit River, Alberta?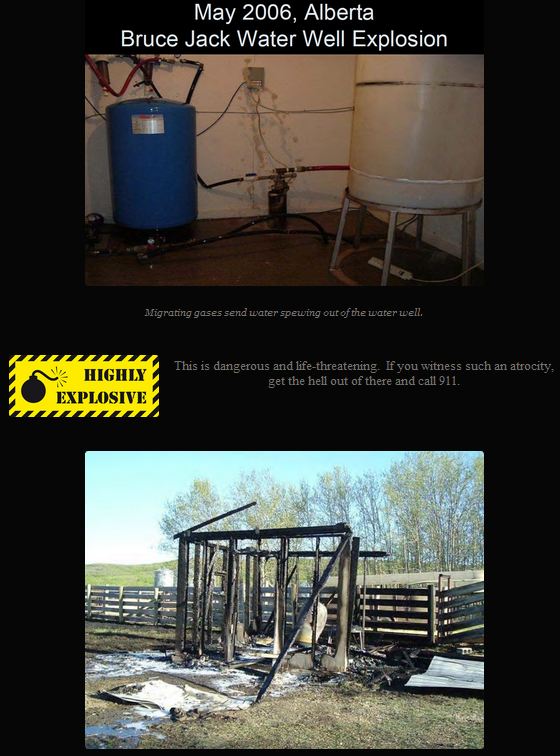 Dangerous methane and ethane (and who knows what mystery chemicals) contamination in his well water.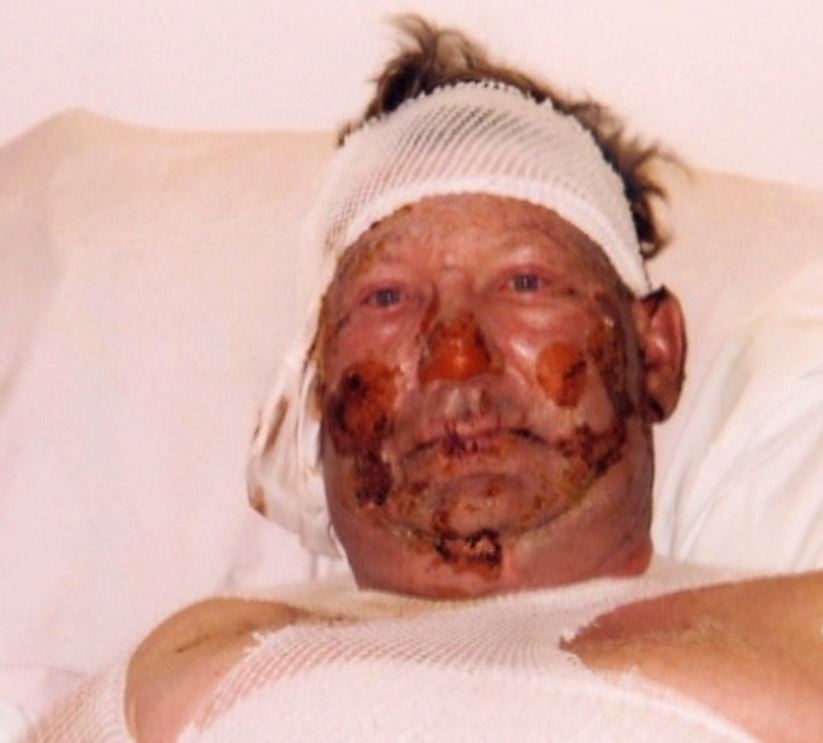 Bruce Jack in hospital the day his gas contaminated water exploded, the very day two industry gas-in-water testers were on site to test the gases in Jack's water.
What did fracking bring Debbie Signer and her family and B & B near Rosebud, Alberta?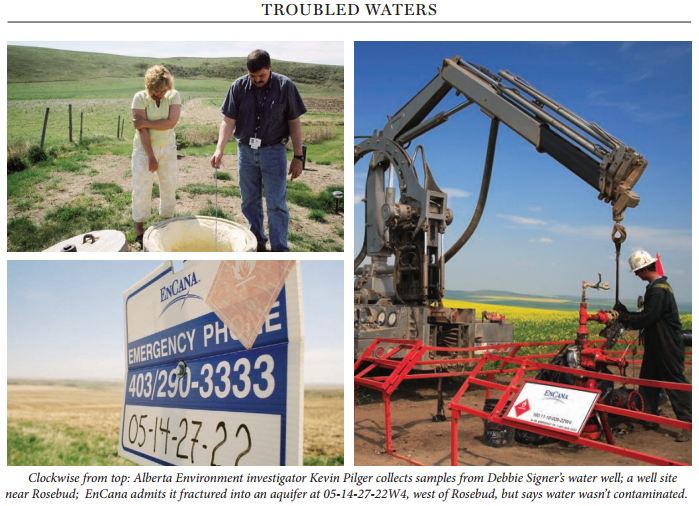 Dangerously contaminated drinking water after Encana broke the law and fractured the aquifers that supply her well, followed by the water regulator, Alberta Environment, contaminating Signer's well water with E. coli to blame and discredit her and all other families with water contamintaed by fracking.
What did the Zimmermans by Wetaskiwin, Alberta get from fracking?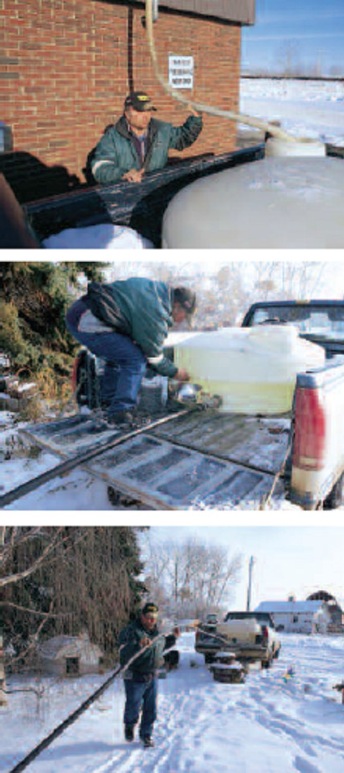 What did fracking bring Diana Dauheimer and her family and farm near Didsbury, Alberta?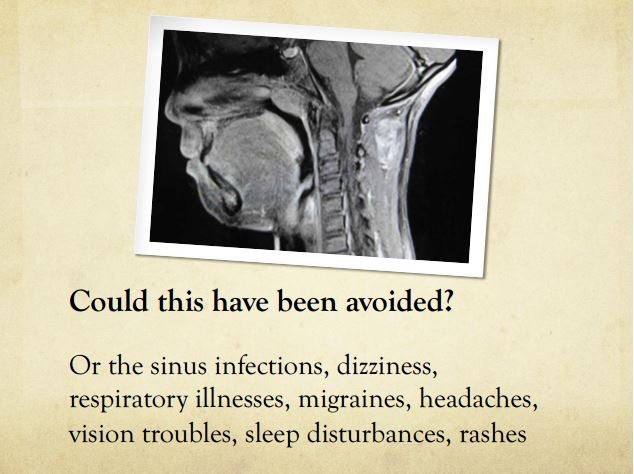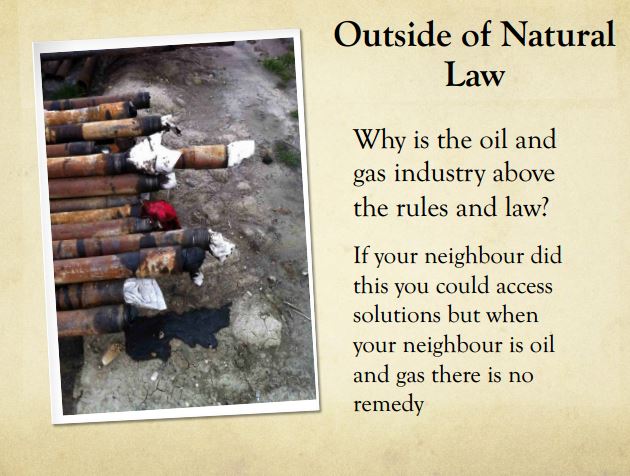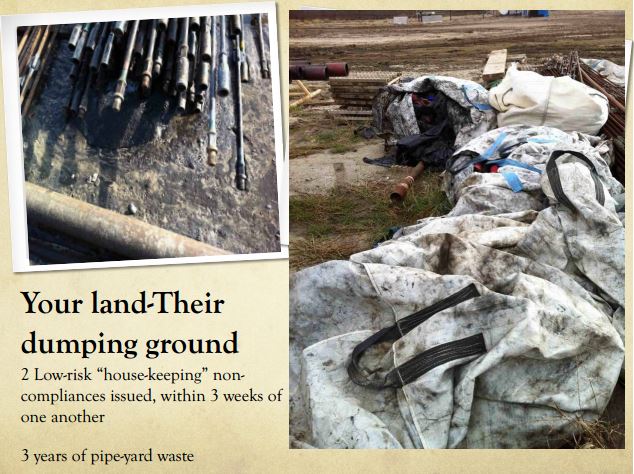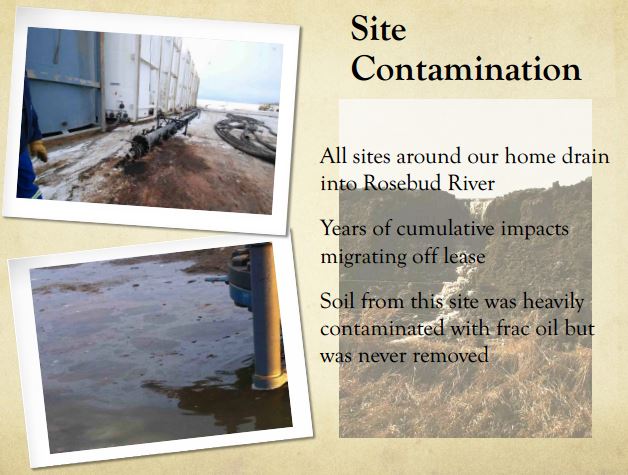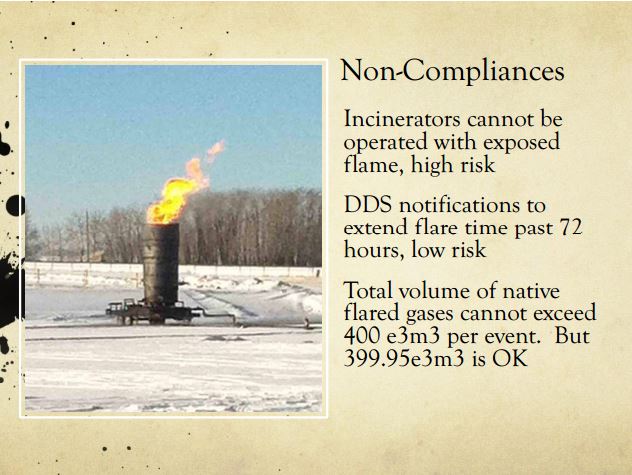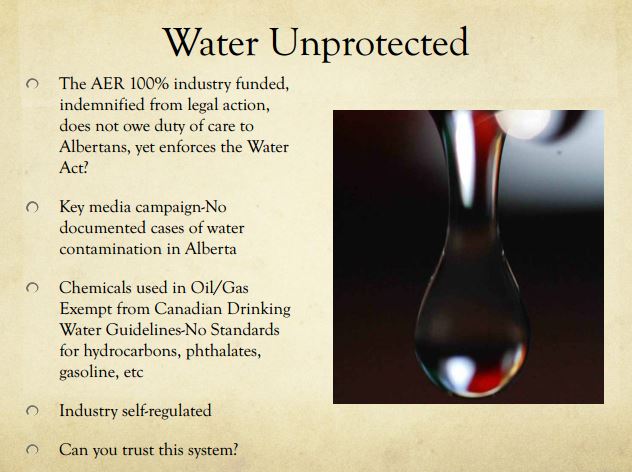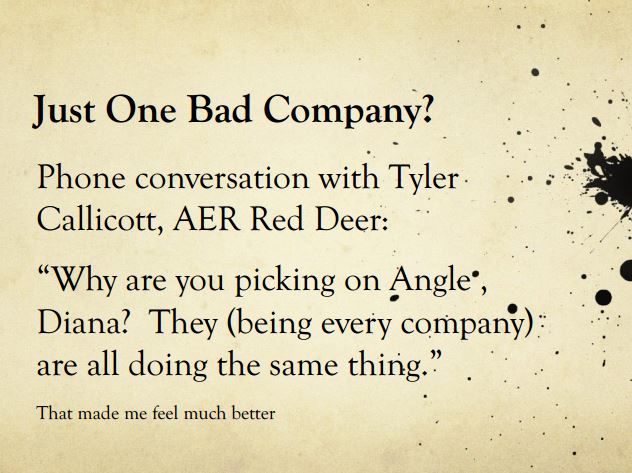 What did fracking bring to Ronalie and Shawn Campbell and their ranch near Ponoka, Alberta?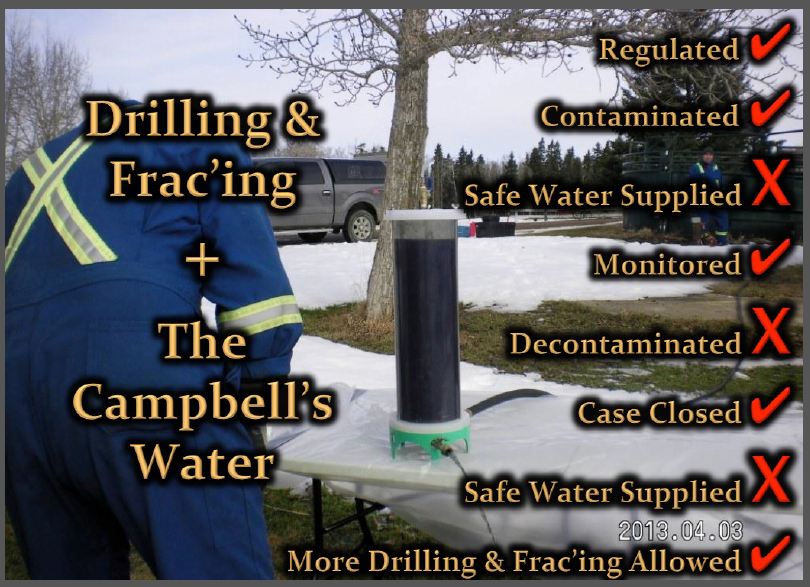 What did fracking bring families & ranches northwest of Calgary in the Lochend?
More and more for sale signs, families getting cancer, moving out even with their properties not selling.
And fracked roads. Do the frac companies pay for the mega millions in repairs? No, fracked taxpayers, who can't sell their fracked homes, do.
Fracked Homes For Sale and Fracked Road photos in the Lochend by FrackingCanada
What about fracked roads in Texas?
Elite shale task force says fracking adds $2 billion annually to Texas road repair costs  June 19, 2017, Dallas News
What did Ann Craft by Ponoka, Alberta get?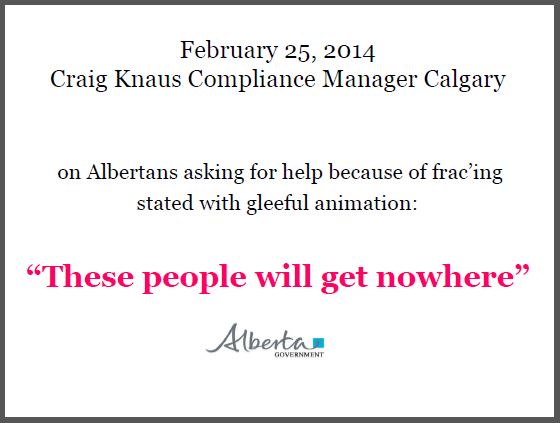 2014 05 16: Fracing near Ponoka contaminates another drinking water supply: Ann Craft, business woman and landowner goes public after getting nowhere with 2.5 year old water contamination case and delivery to her home of toxic sour crude produced water as replacement drinking water
2014 12 05: How Petro Giants and Regulators Fend Off Lawsuits: The Nightmare of Alberta Landowner Ann Craft: Fracked, then Poisoned, then Legal Advice
What did fracking bring Howard and Nielle Hawkwood and their ranch?
2016 06 02: Meet Alberta's Radioactive Ranchers: Nielle and Howard Hawkwood. Timing is everything. Why did AIMCo (ATB/Heritage Fund connected) announce $200 Million (bailout?) investment in "Quite leveraged" Calfrac on same day NDP Rural Caucus try to get frac ban resolution on floor of NDP's Annual Convention?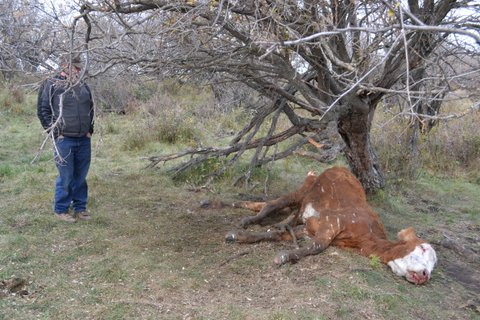 Contaminated, unsafe water, toxic air, land and food isn't enough.
The Alberta politicians and regulators enable companies causing the pollution and harms to frac more and more and more and more wells.
What about oil and gas workers living in Calgary. Do they want fracking? No!
2013 09 02: Kaiser kills Calgary Royal Oak drill and frac for oil 400 metres from homes, Residents in Calgary community celebrate after Kaiser Energy scrapped urban frac plans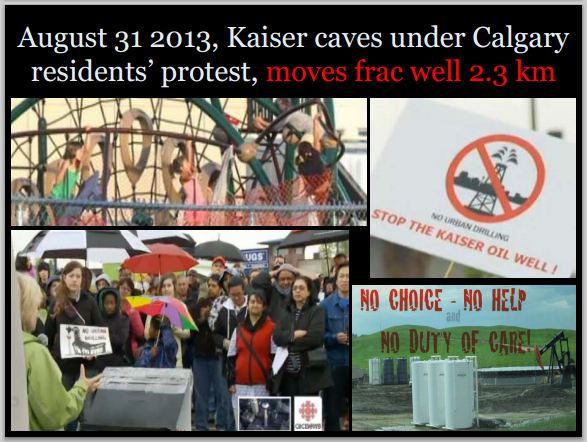 Slide from Ernst presentations. Watch Ernst's latest (May 13, 2017) talk at Cochrane Ranche House, Alberta.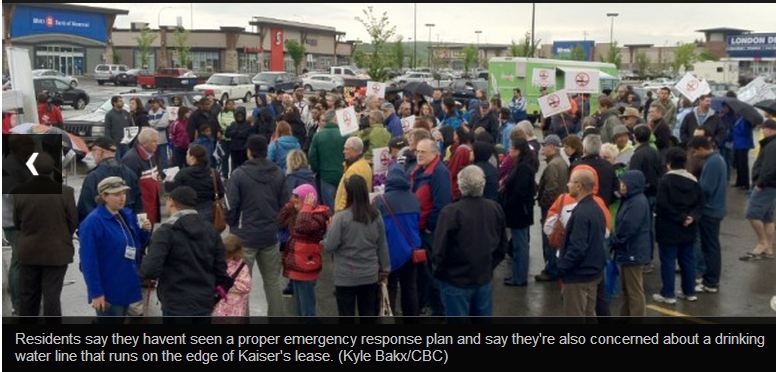 A proposed oil well to be fracked inside the City of Calgary puts residents and the industry on a collision course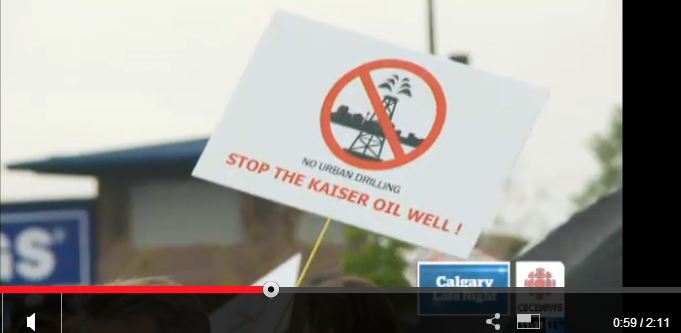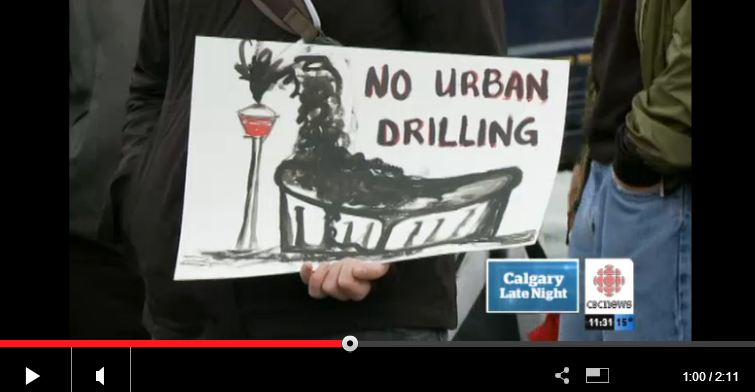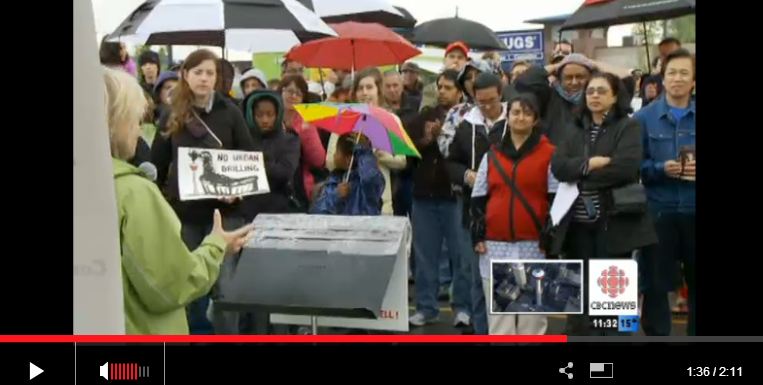 ***
Source: FrackingCanada: Campbells The Regulator's "Conclusion"
***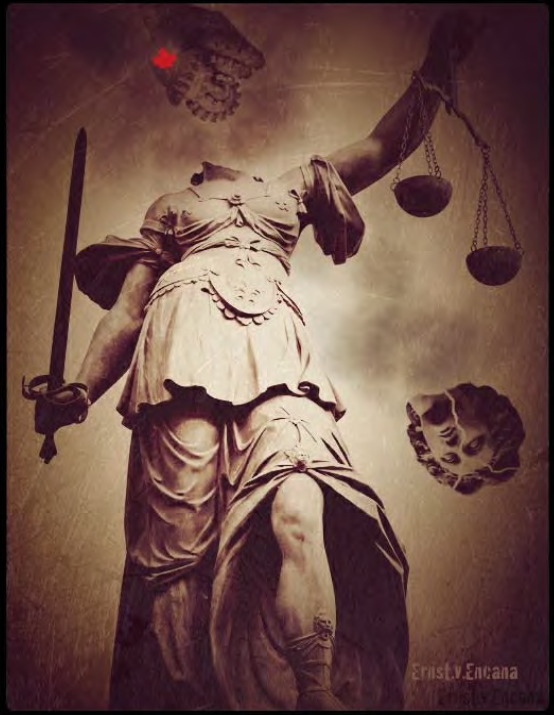 The realities of fracking: Read Andrew Nikiforuk's book Slick Water to find out what it's like to live fracked while seeking access to justice/enforcement for law violations by oil companies and regulators.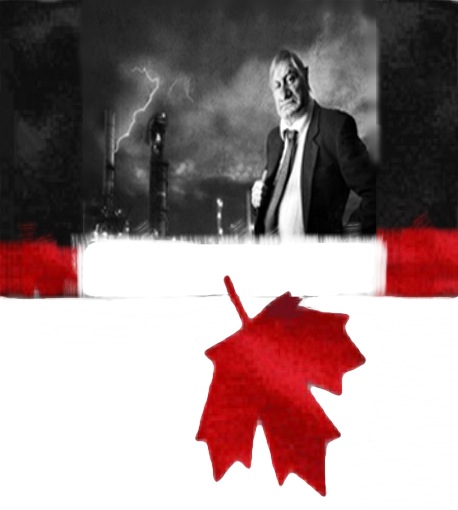 Happy Canada Day?
If you value access to justice & democracy, keep your county and communities frack free.
2014 05 04: The Power of NO! HUGE VICTORY BY THE PEOPLE, BUSINESSES, COMMUNITY AND CITY OF LETHBRIDGE: Goldenkey withdraws from Penny Project