Fracking Litigation: Floodgates Still Not Opened by Poole & Shaffery, LLP, September 1, 2015
Since a jury awarded $2.9 million to a Texas family in the first successful "fracking case" in the United States back in April 2014, there was concern that the floodgates for fracking litigations across the country had finally been opened. In preparation for the potential onslaught, oil and gas companies prepared for the worst. However, since the jury award last year, the limited number of fracking-related cases filed across the country seems to indicate that the concerns surrounding fracking litigation may have been unfounded, or at the very least, premature.
[Legality Check:
2015 08 13: Another frac lawsuit: Cody Murray from Texas left permanently disabled from burns after fracking causes water well to explode
2015 08 25: Cody Murray and family sues fracking companies after giant fireball rips through drinking water well, injures members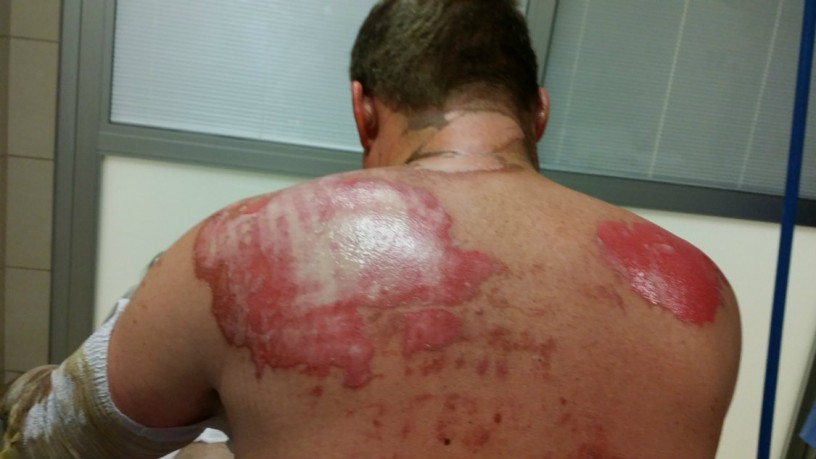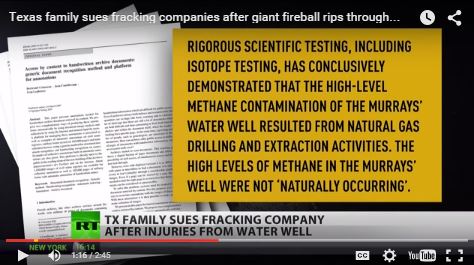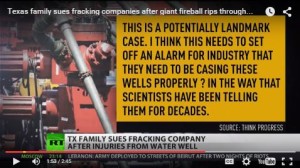 And, are polluting companies gagging faster with more money, bullying, threats and aggression, so they can keep fracing & polluting down the street?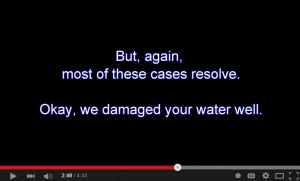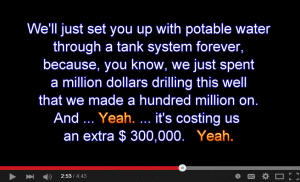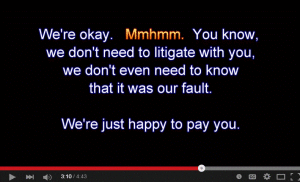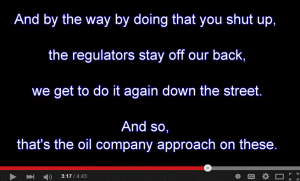 Legal Advice on what to do when frac'ers contaminate your drinking water by Glenn Solomon, Counsel for the Alberta Energy Regulator, December 1, 2014]
… In Parr v. Aruba Petroleum, et al. (Case No. 11-1650 – Dallas County, Texas), Plaintiffs Bob Parr and Lisa Parr claimed that fracking around their forty-acre ranch exposed them and their livestock to hazardous gases and industrial chemicals resulting in various types of injuries including shaking, vomiting, nosebleeds, vision problems, nausea, rashes, and central nervous damage. Plaintiffs even claimed that the fracking was so noxious that at times, they left their ranch and spent time living out of Bob Parr's office located away from the fracking. … According to the Parrs, Aruba operated twenty-two wells in a two mile radius of their ranch. The theory was that based on the poor management and lack of emission controls by Aruba, Aruba created a private nuisance and exposed Plaintiffs to harmful emissions, volatile organic compounds, toxic air pollutants, and diesel exhaust. Furthermore, there were occasions where their residence would vibrate and shake, allegedly from the well operations. After a two week trial and a 5-1 verdict, the jury awarded the Parrs $275,000.00 for loss of property value, $2.4 million for past physical suffering and mental anguish, and $250,000.00 for future harm.
….there have been twenty-six fracking-related cases filed in state and federal court since the Parr award was issued. … As expected, the factual allegations in each of the cases are similar to Parr in that the plaintiffs allege that the release of gases and hazardous chemicals cause health injuries, loss of quality of life, and emotional distress. However, the cases also allege facts more closely related to the fracking process itself including property damage from the discharge and spilling of chemical and industrial waste. Of the twenty-six lawsuits, only nine are currently pending with the remaining cases having been settled [and gagged?] or dismissed on the merits. [Emphasis added]
***
On Aruba's appeal:
ARUBA PETROLEUM, INC., Appellant,
v.
LISA PARR, Appellee.
No. 05-14-01285-CV.
Court of Appeals of Texas, Fifth District, Dallas.
Order entered August 12, 2015.
CRAIG STODDART, Justice.
Because the reporter's record has been filed, we DENY appellant's July 29, 2015 motion to abate appeal and remand as well as appellee's requested relief in its August 4, 2015 response to appellant's motion that we (1) order the parties to alternative dispute resolution; (2) order appellant to modify security; (3) submit the appeal without the reporter's record.
Order entered July 27, 2015.
CRAIG STODDART, Justice.
We GRANT deputy court reporter Georgina E. T. Ware's July 22, 2015 request for extension of time to file the record of the hearing on appellant's motion for new trial to the extent we ORDER that record be filed no later than August 4, 2015.
Order entered June 9, 2015.
CRAIG STODDART, Justice.
We GRANT court reporter Vikki L. Ogden's third request for extension of time and ORDER the record be filed no later than July 24, 2015. Because the reporter's record in this appeal was first due November 6, 2014, we caution Ms. Ogden that failure to timely file the record may result in an order that she not sit as a court reporter until she complies.
We DIRECT the Clerk of this Court to send a copy of this order by electronic transmission to the Honorable Mark Greenberg, Judge of County Court at Law No. 5; Ms. Ogden; and counsel for all parties.
Order entered April 2, 2015.
CRAIG STODDART, Justice.
We GRANT court reporter Vikki L. Ogden's March 30, 2015 request for extension of time and ORDER the reporter's record be filed no later than June 5, 2015.
Order entered March 16, 2015.
ELIZABETH LANG-MIERS, Justice.
The reporter's record in this case is overdue. By order dated December 17, [2014], we granted Vikki Ogden's request for an extension of time to file the reporter's record until February 15, 2015. In her request, Ms. Ogden indicated that the record had been requested and that payment arrangements were satisfied.
Accordingly, we ORDER Court Reporter Vikki Ogend to file the reporter's record within FIFTEEN DAYS of the date of this order. No further extensions will be granted absent extraordinary circumstances.
2015 04: The Parrs still waiting for their $2.9 Million frac win against Aruba Petroleum for harming their health. How many years will the system delay?